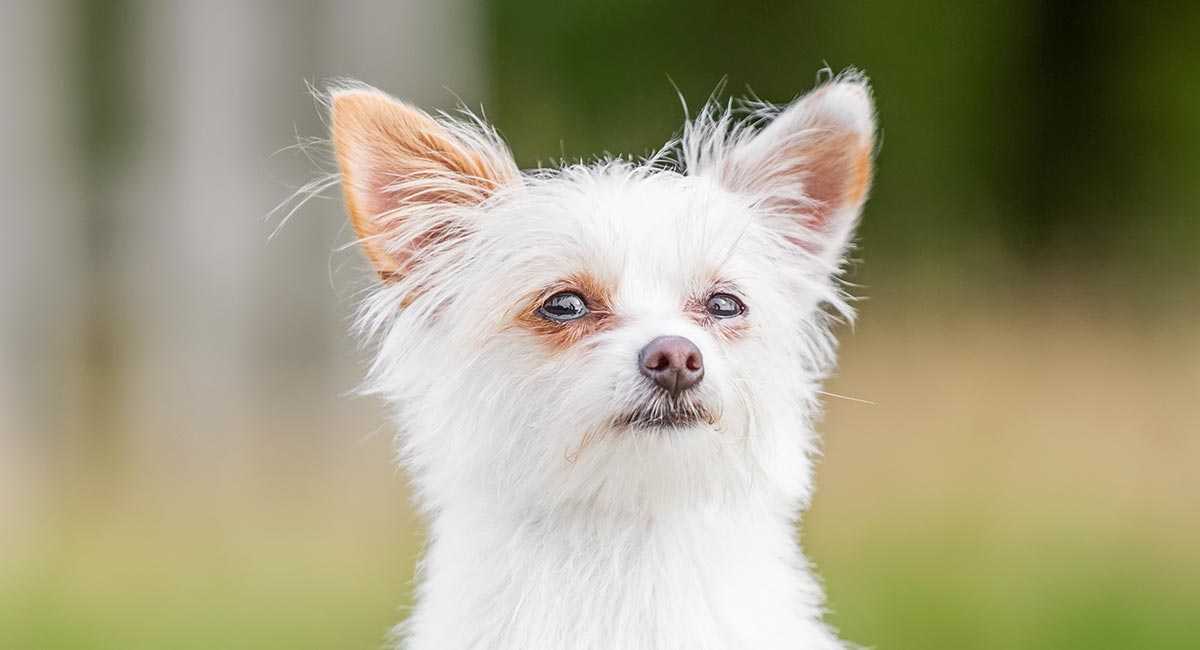 Parti Yorkie dogs are tri-colored Yorkshire Terriers with a black, white and tan, long, silky coats. Parti Yorkshire Terriers are rare and less popular than the standard colors, partially because you aren't allowed to show them. But they still have that wonderful affectionate, bold, confident temperament of the two colored Yorkshire Terrier. Today we'll look at where the purebred parti Yorkie came from, and at their breed traits and characteristics. We'll show you where to buy or adopt a parti Yorkie puppy, and how to raise them to be happy, healthy members of your family.
Contents
The parti Yorkie can be a great pet, getting on well with older kids and other dogs. They make great apartment pets, and are a good choice of dog for an active new dog owner. They love spending time outdoors, training and getting loads of attention from their family.
What is a Parti Yorkie?
Yorkshire Terriers are famous for their tiny size, and their silky two-tone coats. The four standard colors accepted for Yorkshire Terriers are:
black and gold
black and tan
blue and gold
and blue and tan.
Parti Yorkies have one of the color combinations above. Plus additional white patches. The white patches can be quite small, or take up most of their body. All the major international breed registries disqualify parti Yorkies from their shows. So, they are usually seen as undesirable.
Parti Yorkie puppies from purebred parents can receive their own pedigree papers. But, they are usually disqualified from dog shows. Which means many breeders actively avoid producing them. So, you may struggle to find a Parti Yorkie puppy. But for some pet owners, this color combo is simply irresistible.
Can Yorkies Have White Markings?
Some people have even disputed whether purebred Yorkies can have white markings at all. But, even the American Kennel Club concedes that it is possible, and accepts registration of parti Yorkie puppies from parents already on their register. The reason why all comes down to genetics.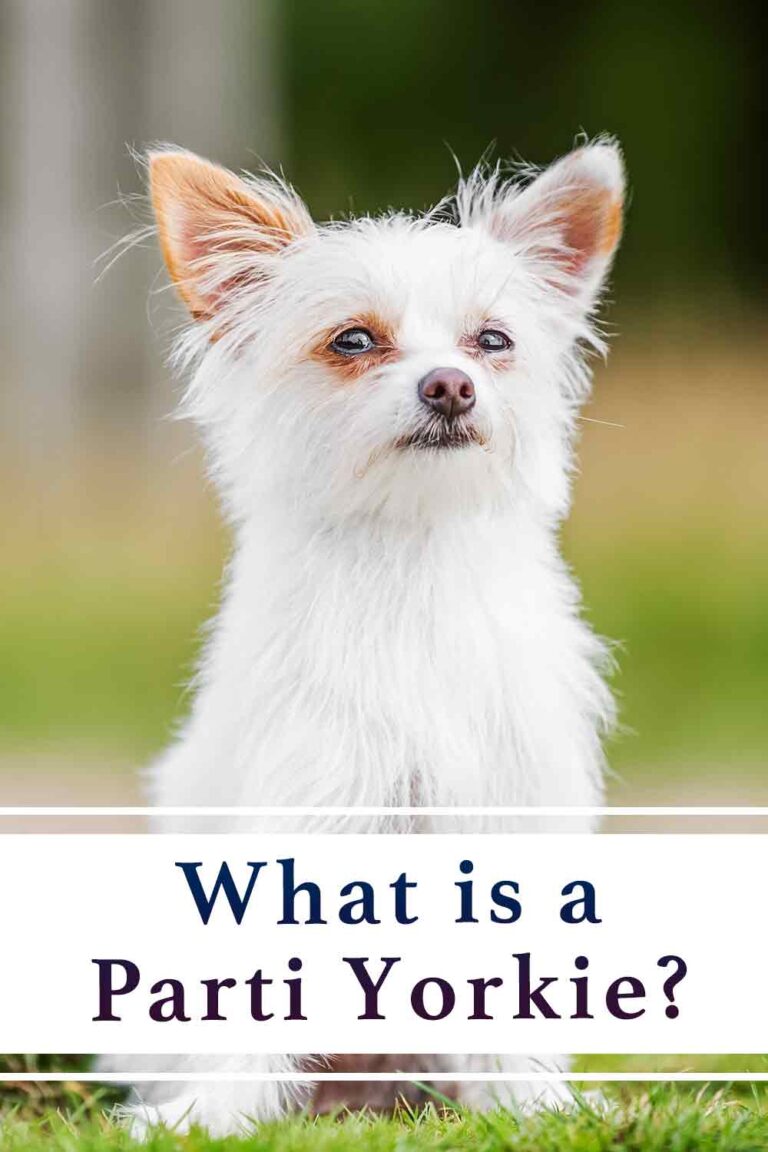 Parti Yorkie Genetics
Patches of white in a dog's coat are the result of white spotting genes. These genes were contributed to the Yorkshire Terrier gene pool by other dogs during the foundation of the Yorkie breed. Probably the now-extinct Paisley Terrier, and possibly (some dog historians think) the Maltese.
White Spotting Genes
White spotting genes are recessive. So, they only show when a dog inherits them from both parents. A Yorkie who only inherits a white spotting gene from one parent will carry it silently. Their coat won't have any white in it. The gene would only be expressed again if they bred with another Yorkie also carrying a white spotting gene. Even then, only one quarter of their puppies (on average) would be born with white patches.
Next, bear in mind that most Yorkie litters have less than four puppies in them. So, you can see how the white spotting genes can pass down unnoticed from generation to generation, before revealing themselves unexpectedly.
Genetic Testing
These days there's no reason for parti color puppies to catch Yorkie breeders by surprise. DNA tests for the white spotting gene are readily available. So breeders can identify carriers.
Purists for the original standard colors eliminate carriers of the white spotting gene from their breeding programme. Whilst other breeders have made a niche for themselves by specializing in particolor Yorkies. But they're not the first people to do so…
Are Parti Yorkies Hypoallergenic?
Like regular Yorkies, particolor Yorkshire Terriers have a long, silky, non-shedding coat. It will need brushing every day. Since they're not eligible for show anyway, most parti Yorkie owners keep their dog's coat in a short, manageable clip.
Despite the fact it doesn't shed, a parti Yorkie's coat is not hypoallergenic. Dog allergies are caused by proteins in their saliva, not their hair. So in fact, no dog breed is truly hypoallergenic.
Parti Yorkies And Biewer Terriers
In the 1980s, successful Yorkie breeders Mr and Mrs Biewer began to develop and refine a new breed from particolor dogs in their breeding lines. The resulting dogs were called Biewer Terriers.
For a long time people were divided about whether they should be considered a breed in their own right. Or if they were nothing more than inferior Yorkies with non-standard coats.
Happily, the argument was put to bed once and for all at the beginning of 2021. The AKC then accepted the Biewer Terrier as a pedigree dog in its own right. But, since the Biewer breed was founded from parti Yorkies, they are still similar in a lot of ways. Most people would be hard pushed to tell them apart!
Parti Yorkie Temperament
Yorkshire Terriers are famous for packing a tough personality into a dainty package. Early Yorkies would hunt vermin in textile mills. So they are plucky and resolute. Since gaining popularity as companion dogs, breeders have also tried to produce dogs which are affectionate and people-focussed.
Parti Yorkies are all of these things too. At the time of writing, there's no indication that the white spotting gene changes their innate character in any way. But, it can affect their health in ways which also change their behavior.
Training
When Yorkies are little, they may take longer to toilet training than larger breeds. Simply because their bladder capacity is so small.
Since their main purpose for so long has been offering companionship, they might also take longer to learn to be confident left alone.
Their terrier heritage means they can be independent and headstrong. You'll need to experiment to find out what most motivates your Yorkie to succeed in training.
But they are very intelligent, and capable of learning an enormous amount. Force free training using positive reinforcement will get the best result.
Parti Yorkie Exercise
Yorkies can struggle to keep up on long hikes. But they're far from lazy! They need at least two modest walks a day, and lots of play time and toys when they're at home.
A bored or frustrated parti Yorkie is more likely to become destructive. So make sure they get lots of human interaction every day.
Health Problems in Parti Yorkie Dogs
Like all pedigree dogs, Yorkshire Terriers are prone to some hereditary diseases. The faulty genes which cause these diseases (or increase the risk of them) have become fixed in the Yorkie population. They may end up especially common in some breeding lines. Important examples in Yorkies, including particolor Yorkies, are:
Poor dentition. Yorkies have 42 teeth packed into their tiny mouths! This makes them prone to overcrowding, plaque build up, tartar, decay, and gum disease.
Degenerative myelopathy. This is a progressive disease of the spinal cord. It eventually paralyzes the hind legs.
Hip dysplasia. Hip dysplasia is a structural abnormality in the hip joint. It leads to painful arthritis. Around 1 in 20 Yorkies are affected.
Luxating patellas. Patella is the technical name for the kneecap. About 1 in 6 Yorkies are born with misshapen kneecaps which often slip out of position. Surgery can improve this issue.
Portosystemic shunt. A portosystemic shunt is when the liver isn't properly served by the blood circulatory system. It causes a wide range of distressing and uncomfortable symptoms. Around 3% of Yorkies in the U.S. have this issue.
Health testing breeding dogs is essential to make sure none of these hereditary diseases are passed onto the next generation.
Are Parti Yorkies Healthy?
There is another health problem which is specific to white and particolor dogs, including parti Yorkies. And that's deafness. Puppies who inherit white spotting genes from both of their parents, and have white markings, have a higher risk of hearing loss.
That's because the cells in the pigment production process which are affected by the white spotting genes also have another role in creating the normal structure of the inner ear. So dogs with white spotting genes are more likely to have structural abnormalities in their ears, which affect their hearing.
Deaf Parti Yorkies
Lots of deaf dogs happily rely on their remaining senses. They learn to follow hand cues from their owner, and have wonderful, satisfying lives. But, they might also be more easily startled, or nervous due to their missing sense. Owners of deaf dogs also need to take extra precautions to protect them from things like traffic.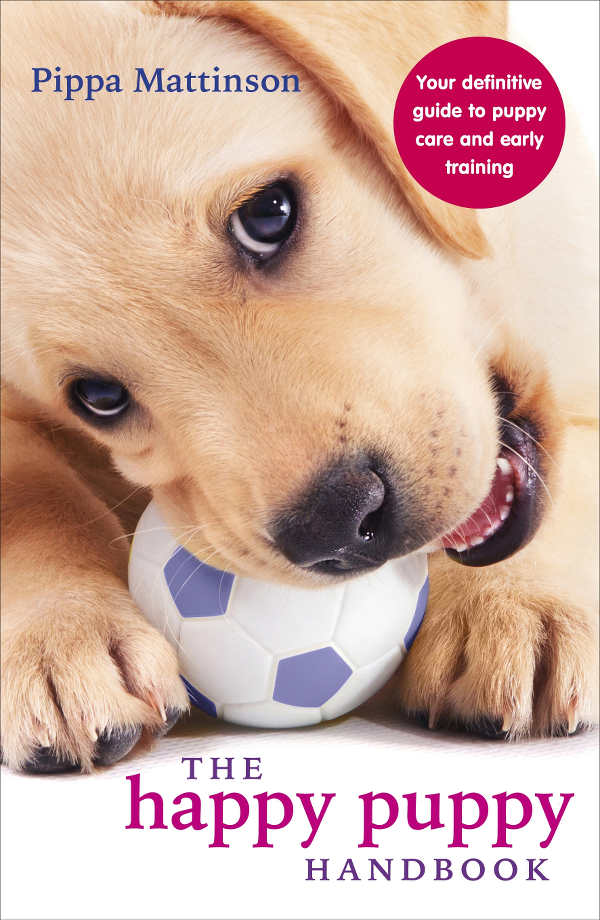 How Long Do Parti Yorkies Live?
Like most toy breeds, parti Yorkies have a long life expectancy. Most Yorkshire Terriers live for 10 – 15 years.
The average Yorkie lifespan is 12 years and 8 months. But some have even made it to their 20th birthday!
Parti Yorkie Care
In all respects, unless your parti Yorkie is deaf, caring for them is exactly the same as caring for a Yorkie in standard breed colors.
Finding Parti Yorkie Puppies
If you think a parti Yorkie puppy might be the perfect addition to your life, take your time to find one from a responsible breeder. Look out for and avoid:
Unscrupulous breeders mis-selling mixed breed puppies as purebred parti Yorkies. Remember that parti coloring is uncommon in pedigree Yorkies. Outcrossing with another small breed is a shortcut to introducing more of it.
Overinflated prices. Breeding healthy puppies is expensive and time consuming. Unusual and sought after coat colors on healthy puppies sometimes command a higher price. But, charging extra for a puppy from non-health tested parents just because they have an unusual color is plain unethical.
Puppy mills. Puppy mills keep their dogs and puppies in awful conditions to maximise the profit they can make by selling them. Puppies from puppy mills are more likely to have behavioral problems when they grow up, and illnesses which need expensive veterinary care.
Our Puppy Search Guide will help you find a healthy parti Yorkie puppy from a responsible breeder. Since they are unusual, be prepared to join a waiting list for a pup.
Your Parti Yorkie
Parti Yorkies are a non-standard color of a famous and well-loved dog breed. As more and more people keep dogs for companionship without ever intending to show them, interest in unusual and characterful coats is growing. A parti Yorkie can be a great pet in the right home.
Do you already have a parti Yorkie living with you?
We'd love to hear about them, and how you came to own them, in the comments box down below!
Readers Also Liked
Best Food For Yorkie Puppy Health and Happiness
References and Resources