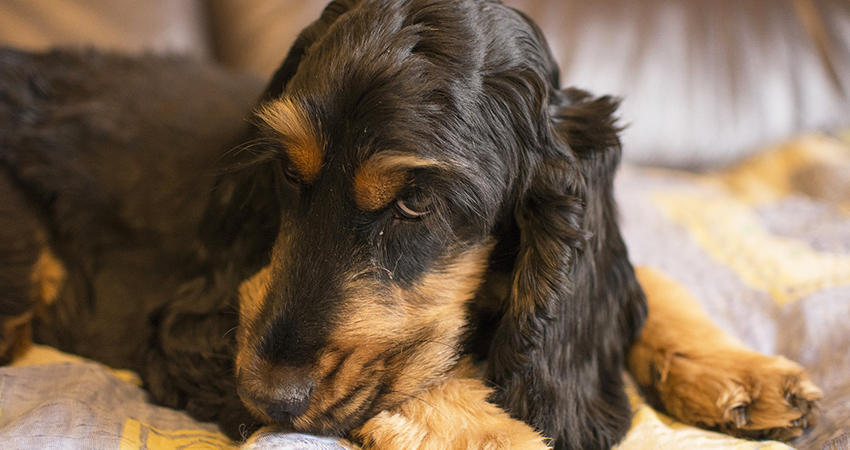 In this article we are going to answer the question 'what is counter conditioning', and take a look at how we can use it to help our dogs overcome their fears.
We all have things we don't like, things that make us feel uncomfortable.
Even scared.
Dogs are no different.
But what kinds of things are we talking about?
To understand this, let's take a look at what a stimulus is.
What Is A Stimulus?
'Things' is a pretty vague word.
And I use it deliberately because it covers a multitude of meanings.
By 'things', we could be talking about 'events', 'places', or people, but we could also be referring to substances (like water), surfaces (gravel, tarmac) animals, machinery, noises (bangs, speech, thunder).
If these are things that make a dog fearful, scientists would refer to all these things as stimuli. A stimulus being something that provokes a response.
Hopefully when I write stimulus from now on, you'll be happy that I mean 'things' that provoke a response in the dog.
Basically, we are talking about anything really that is in some way unpleasant for an individual dog to experience.
What is counter-conditioning for?
Negative feelings have a nasty habit of deepening. So that a mild concern, over time, can become a real fear or phobia.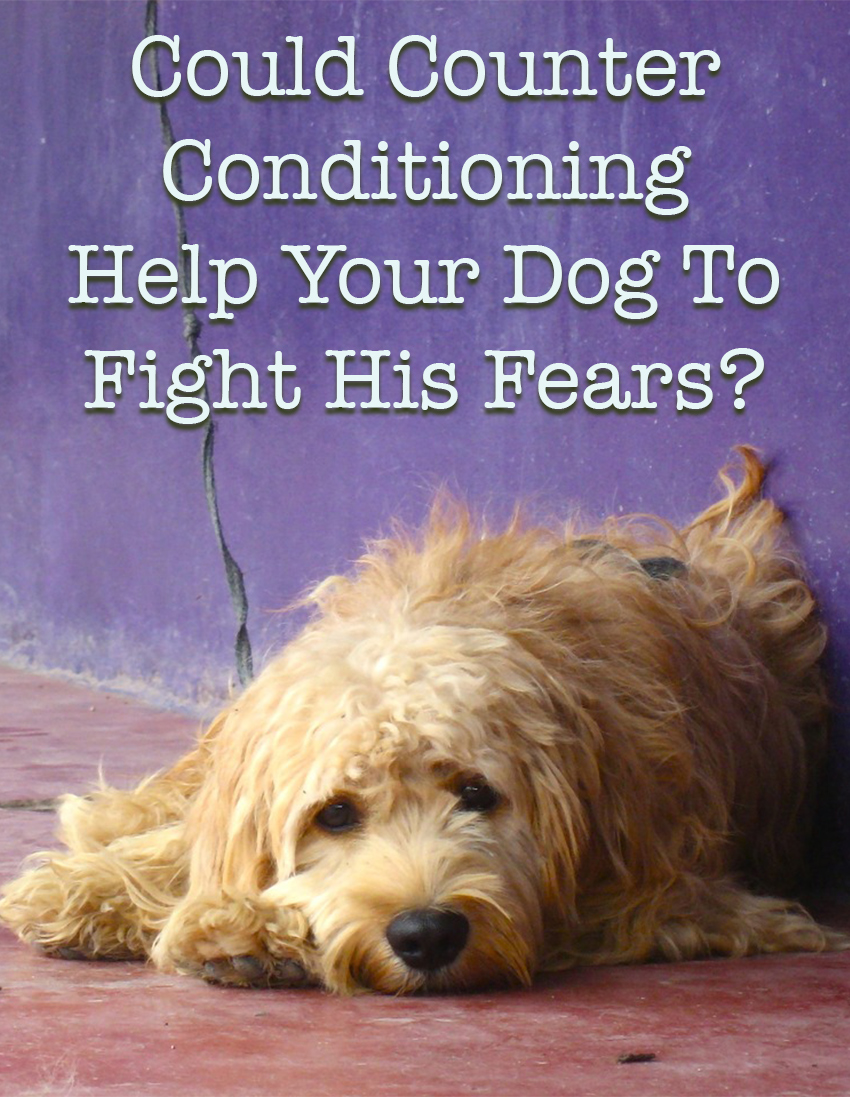 Counter conditioning is a process that aims to change those negative feelings your dog may have about something in his life, to avoid phobias developing or even reverse them
Fearful Stimuli For Dogs
To understand how counter conditioning works, and when we might use it, we first need to look at what we are seeing before and after the counter-conditioning process takes place
In each case the event itself consists of a scary stimulus (one of our many 'things') followed by a response from the dog.
Remember the scariness of the stimulus is not defined by the stimulus, it is defined by the fact that it provokes a fearful reaction in the dog.
We've already looked briefly at the potential stimuli.
Let's look a bit closer at the response
Fear Responses In Dogs
The fearful dog reacts to the stimulus. His reaction enables us to determine that he is fearful. But fear responses can vary widely.
A frightened dog may freeze, or he may try and escape the fearful stimulus. He may react with aggression towards the stimulus or towards those around him.
Or he may display only very subtle evidence of his fear, by using calming signals and altering his demeanour in minor ways.
What Does Counter Conditioning Do?
Counter conditioning replaces the fear response entirely. It is not just about changing the way that the dog behaves. It is about changing the way that the dog feels.
Successful counter conditioning will enable the dog to be happy and relaxed in the presence of the previously fearful stimulus.
It can also work the other way around, so that a stimulus that was not scary before, can be made to be scary, as in snake aversion training for example.
But for the purposes of this article we'll be looking at how counter-conditioning can be used to overcome fear.
How Do You Counter Condition A Dog?
In counter conditioning, the fearful stimulus is accompanied by something that the dog finds very pleasant. Food for example. But this is done in stages, starting with the lowest possible level of fear.
Using food has the added benefit of helping us to judge the dog's fear levels, as dogs are unwilling or unable to eat if fear levels climb too high
Setting Up Counter Conditioning Sessions
Setting up counter conditioning sessions requires careful planning and usually the co-operation of helpers.
We can often achieve a very low level of fearful response by putting a great deal of distance between the scary stimulus, and the dog.
For example, a dog that is frightened of large men might initially be fed a delicious treat each time a large man appeared fifty yards away.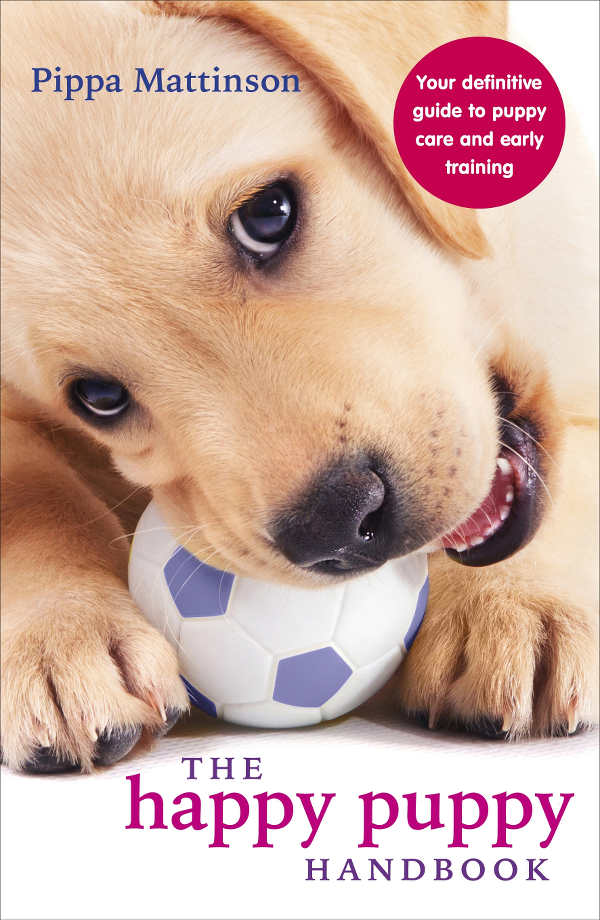 Of course, we would need to 'set up' this appearance so that we could control the distance and the appearance of the man.
Over time, we should be able to move the dog closer to the scary stimulus.
What Is Counter Conditioning?
Counter conditioning is a useful strategy to help dogs change the way they feel about things that scare them.
The process can be involved and is often best planned with the help of an experienced behaviorist. Especially where aggression is involved.
How long the process takes will depend on several factors, but clearly a deep seated fear will take longer to resolve than a mild or relatively recent one.
Here is a lovely example of the power of counter-conditioning by the late Sophia Yin
How about you?
Have you counter conditioned your dog to like something he previously found scary?
Share your thoughts in the comments box below.