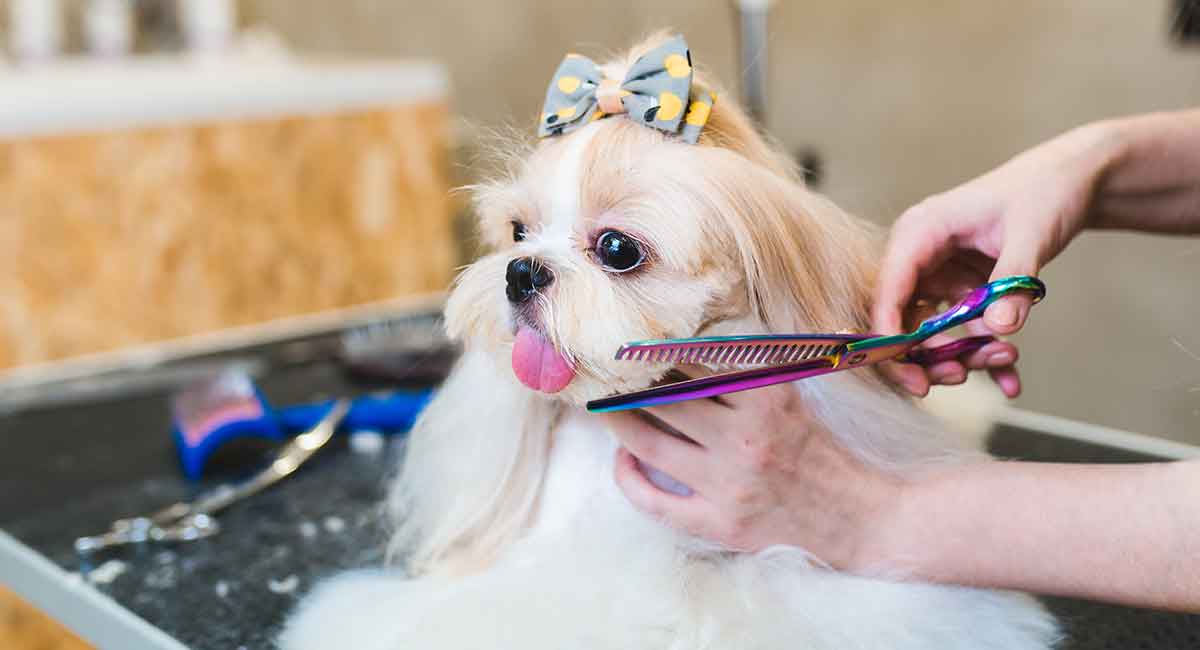 The Shih Tzu is an adorable breed with a fascinating history and irresistible look.
But don't be fooled by what appears to be effortless cuteness.
The Shih Tzu is a high-maintenance breed when it comes to grooming.
They require time and attention, though there are some corners you can cut.
So what does it take to groom a Shih Tzu?
Then let's begin!
All of these products were carefully and independently selected by the Happy Puppy Site team. If you decide to make a purchase from one of the links marked by an asterisk, we may earn a small commission on that sale. This is at no extra cost to you.
Do Shih Tzus Need Grooming?
All dogs need grooming.
Even dogs with short hair and dogs who, like the Shih Tzu, are considered to be hypoallergenic.
However, the Shih Tzu is one breed who needs more grooming than most.
Why?
It's all in his coat.
The Shih Tzu has fast growing hair that is susceptible to mats and tangles if it's not kept short or properly groomed.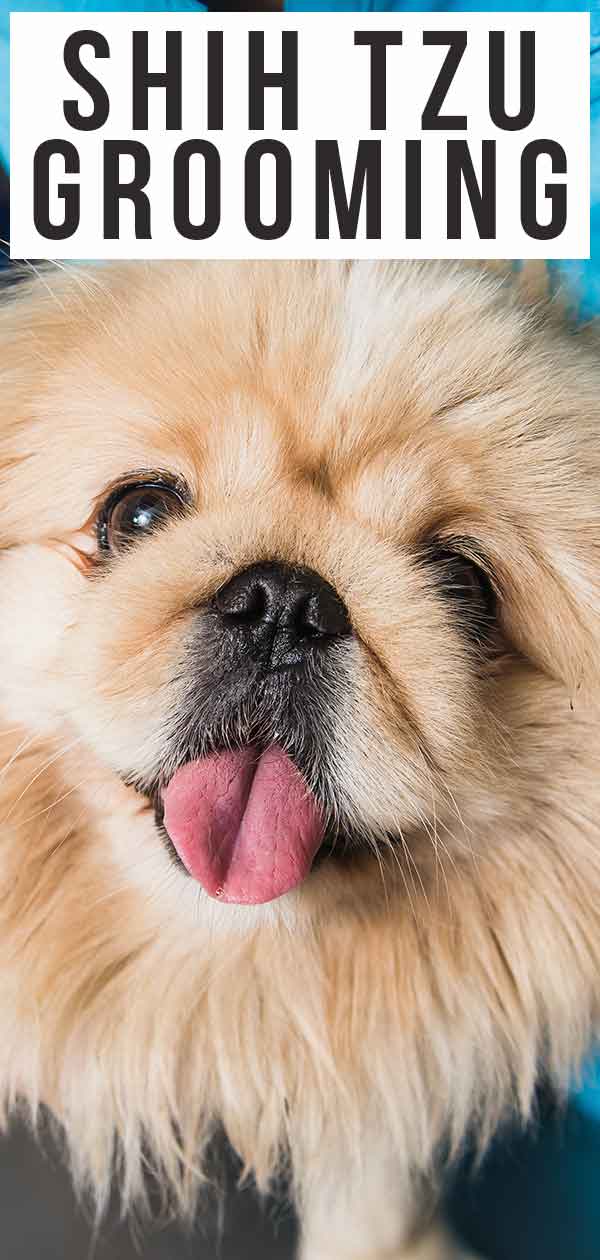 What Type of Fur Do Shih Tzus Have?
Shih Tzu dogs actually have hair as opposed to fur.
And while many breeds with hair will grow their hair out in one single layer, the Shih Tzu actually maintains a double coat.
This means he has a longer layer of hair on the outside and a shorter layer of hair underneath.
Furthermore, his long hair can be very prone to matting and tangles, and loose hair can be prone to getting stuck in the undercoat, especially during shedding season.
Did we just say shedding season?
But Isn't the Shih Tzu Hypoallergenic?
Kind of.
Here's the deal.
There is no such thing as a 100% hypoallergenic dog, because all dogs shed.
Still, many dogs are considered hypoallergenic if they produce less allergy-inducing dander or if they shed less than other breeds.
So while the Shih Tzu does shed, he is not a heavy shedder, and he produces less allergy-inducing dander than most, meaning that he is still a great choice for allergy sufferers.
However, he is not the best choice for those who do not have the time and patience for grooming.
Let us explain why.
How Often Should You Groom a Shih Tzu?
The grooming maintenance of your Shih Tzu will depend on the type of haircut he has.
And while we will get into the many types of haircuts your Shih Tzu can have a bit further down, there are really two basic types—short and long.
Shih Tzu dogs who partake in shows will have a long, silky coat that grows to floor length and is kept in an elaborate topknot at the base of his forehead to keep his hair from his eyes.
Still, many owners like the long-haired look, even if they aren't showing their Shih Tzu.
But be warned.
Long-Haired Coat
If you opt to keep your Shih Tzu sporting a long or even a longish coat, prepare for lots of grooming.
Grooming a long-haired Shih Tzu will be an everyday occurrence and will typically take around fifteen to twenty minutes on average for a full brush out.
Of course, a full grooming session, including nail clipping, bathing, brushing, shaving, trimming, etc., can take much longer.
For a daily brushing, you will need to gently brush over your Shih Tzu's entire body, paying special attention to the friction areas such as his ears, belly, thighs, armpits, tail, and collar, to ensure he is not developing mats.
If you do not have the time for daily grooming sessions but are still dying for a Shih Tzu to call your own, then your best bet is to shave your Shih Tzu short.
Short-Haired Coat
A short-haired Shih Tzu will need a trim at least every four to six weeks to keep his hair short.
Of course, there are a few things you will not be able to escape when it comes to grooming your Shih Tzu.
Cleaning his ears, for example, is going to be something you'll need to do on a regular basis.
You will also need to make sure your Shih Tzu's nails are trimmed regularly.
Last but not least, your Shih Tzu will need a bath every three to four weeks in order to maintain his coat's overall health and cleanliness.
Grooming During the Shedding Season
As we've covered, the Shih Tzu may be considered hypoallergenic, but that doesn't mean he doesn't shed.
This means you will have to pay more attention to grooming your Shih Tzu during shedding season.
But what is shedding season, you ask?
Most dogs will experience a heavier shed as winter turns to spring.
Because nature is amazing, dogs grow thicker coats during the winter to better protect themselves from the elements, and this coat is shed as the weather becomes warmer.
During shedding season, the Shih Tzu sheds his winter coat, and you may notice that there is more hair than usual coming off in your brush during grooming sessions.
Shih Tzu dogs also shed between summer and fall, as their lighter coat is replaced by their winter coat.
So What Does This Mean for Grooming?
Regardless of how often or little your Shih Tzu is shedding or what time of year it is, you will still need to brush your long-haired Shih Tzu out every single day.
When it comes to a Shih Tzu with a puppy cut, you can get away with brushing perhaps once a week.
This is because the Shih Tzu has a double coat and his long hair can get caught in the undercoat.
Brushing will help to get rid of that loose hair and keep your dog's coat and skin healthy.
How to Groom a Shih Tzu
As mentioned above, Shih Tzu dogs will need their nails trimmed regularly to avoid cracking or splitting and their ears cleaned consistently to keep them from developing ear infections.
They will also need a bath every three to four weeks.
After bathing your Shih Tzu, keep in mind that his hair will need to be dried using a blow dryer on low heat.
Now let's talk about grooming and hair length.
Grooming a Long-Haired Shih Tzu
Your long-haired Shih Tzu will need to be brushed out every day.
This is the only way to ensure he does not develop mats and tangles in his long, silky hair.
The Shih Tzu's long hair can irritate his eyes.
So tie up his head hair in a top knot to keep the hair from his face.
Pay attention to your Shih Tzu's friction areas, including
behind his ears
in his armpits
around his tail
collar
belly
thighs
Your Shih Tzu will also need a trim every four to six weeks in order to keep his coat looking healthy and at its best.
Grooming a Short-Haired Shih Tzu
Many owners who do not show their Shih Tzus opt to have their hair shaved short into a puppy cut.
Still, you will need brush them every week or so to help ensure the friction areas do not develop mats or tangles.
You will need to shave between your Shih Tzu's eyes, which can be somewhat difficult.
Shih Tzus have shorter noses with deep angles where the bridge meets the forehead.
For shaving, you  want to use an electric trimmer with a #40 blade to carefully trim between the eyes.
Take care to avoid causing any harm.
You will also want to use the  trimmer to shave the bottoms of the feet.
And use hair cutting scissors to trim around his paws.
No matter the hair length, you will need to trim his hair every four to six weeks.
Shih Tzu Grooming Tools
Are you planning on grooming your Shih Tzu at home?
Here is what you will need:
Slicker brush
Line comb
Electric shaver with a number 40 blade
Scissors
Thinning shears
Nail clipper
Dog-friendly shampoo and conditioner
Our Recommendations
Brush and Comb
If you're looking for a slicker brush, check out the Glendan Dog Slicker Pet Grooming Brush*.
Of course, you can't get a slicker brush without a line comb, and we recommend the FURminator Finishing Dog Comb for All Coat Types*.
It has a handle and comes in two different sizes to help you get rid of those Shih Tzu tangles once and for all.
Shaver and Shears
And for an electric grooming shaver plus scissors in one, we suggest the Oneisall Dog Shaver Clippers Set*.
It's rechargeable, cordless, and quiet, meaning your Shih Tzu's grooming experience will be pleasant for both of you.
We also love these Pet Magasin Pet Thinning Shears*, which are both professional and affordable!
Other Items
For a nail clipper that is easy and safe to use, try the Boshel Dog Nail Clipper with Safety Guard*.
It helps you trim your Shih Tzu's nails safely without over-cutting and causing bleeding or pain.
And for some wonderful dog shampoo, we love the Pets Are Kids Too Oatmeal Anti-Itch Shampoo and Conditioner In One*.
Shih Tzu Grooming Video
If you think you might want to give your Shih Tzu an in-home grooming session, but you're not quite confident yet, don't worry.
Sometimes having a visual aid can help.
We have scoured the internet and found some of the most helpful and informative videos on grooming your Shih Tzu.
Looking to groom your long-haired Shih Tzu at home?
Looking to groom your short-haired Shih Tzu?
This video is a quick once-over of the process.
For a more in-depth video on short-haired grooming, click here.
Shih Tzu Haircuts
Because the Shih Tzu has such long, silky hair, the options for his haircuts are seemingly endless!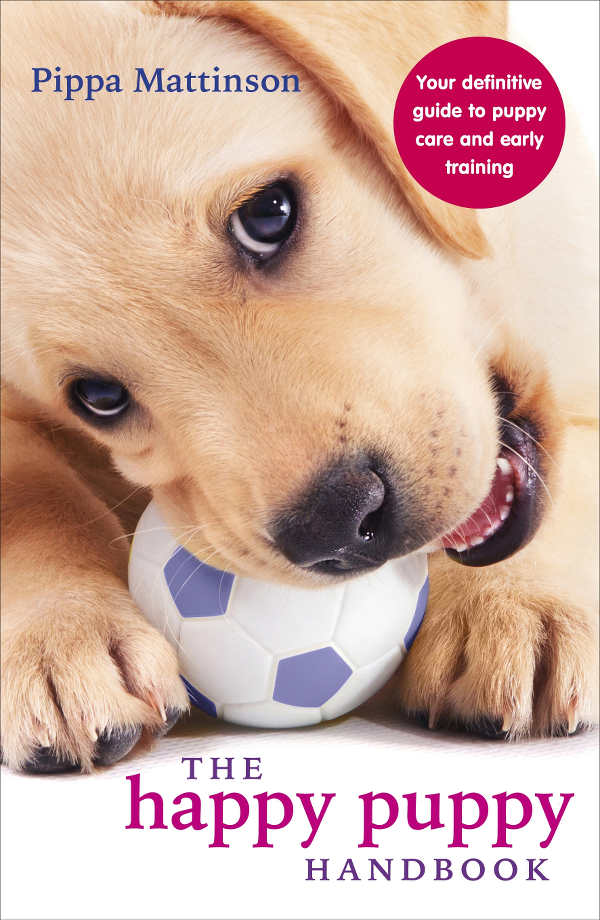 However, the most common are:
The Puppy Cut
The puppy cut is the easiest way to maintain your Shih Tzu, however, it will not be acceptable for show.
The puppy cut is a close trim, meaning your Shih Tzu's hair will be less susceptible to mats and tangles and therefore easier to manage.
It's called a puppy cut because it most closely resembles the style of hair your Shih Tzu had when he was a puppy!
The Teddy Bear Cut
This haircut is still considered a type of puppy cut, although it specifically makes your Shih Tzu look like a teddy bear.
The hair may be a bit longer and give your Shih Tzu a very fluffy, cuddly look.
Still, as cute as it is, it is not his show quality coif.
The Basic Top Knot
If you want to keep your Shih Tzu's hair long but are not attempting to put him in shows, you may give him a haircut that still requires a top knot.
However, like the video above shows, you may opt to still trim between his eyes and use thinning shears in some areas to help keep your Shih Tzu comfortable while maintaining his fanciful look.
The Show Top Knot
Keeping your Shih Tzu primed for show takes a lot of care and maintenance.
Still, so long as you keep your Shih Tzu brushed and clean every day, maintaining his beautiful hair will be time-consuming but not too difficult.
His hair will grow to floor length and should be brushed every day.
With his show top knot elaborately placed on top of his head, he will be ready to blow those judges away!
Grooming Your Shih Tzu
Grooming your Shih Tzu is important for a number of reasons.
But the most significant reason is for your dog's comfort and health.
An ungroomed Shih Tzu can develop painful mats and tangles that can lead to skin irritation and infection.
So regardless of whether your Shih Tzu is a champion in show or if he's your champion lap dog, you'll want to keep him groomed properly.
This means daily brushing, bathing every three to four weeks, and regular cleaning of his ears and trimming of his nails.
Best of all, and when done right, grooming can be a wonderful bonding experience between you and your dog, so try and enjoy it!
Happy grooming!
Affiliate link disclosure: Links in this article marked with an * are affiliate links, and we may receive a small commission if you purchase these products. However, we selected them for inclusion independently, and all of the views expressed in this article are our own.
References
American Shih Tzu Club, Grooming
American Kennel Club, Shih Tzu Breed Information