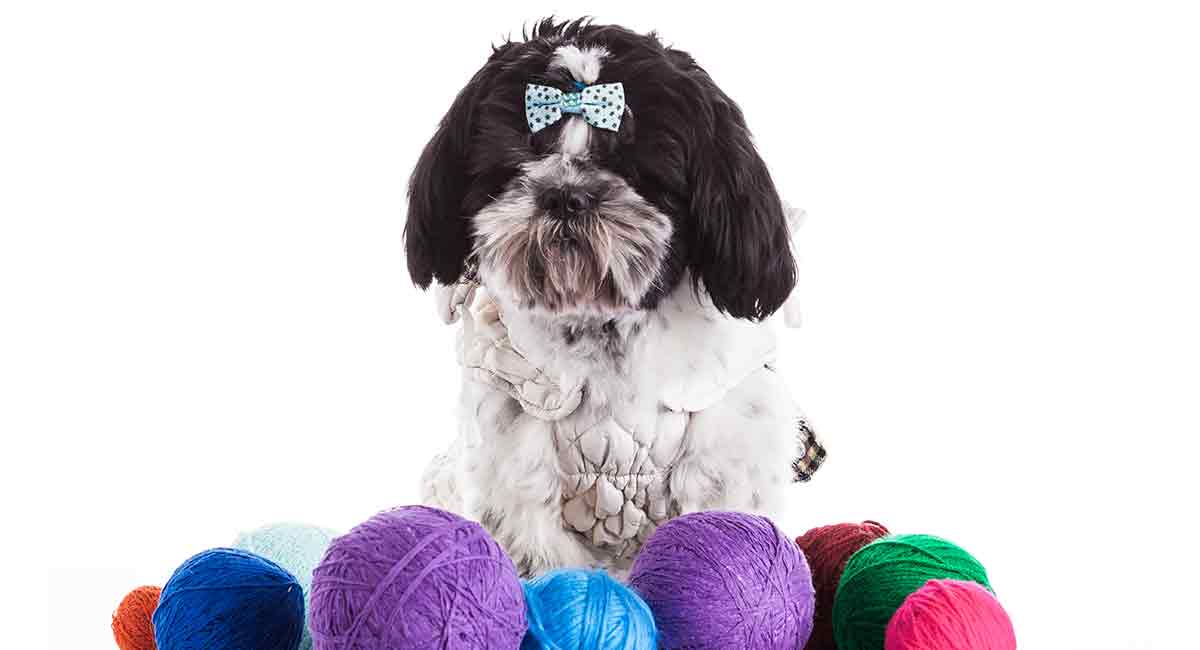 If you're interested in learning more about Shih Tzu colors, then you've come to the right place.
Many dog owners choose a puppy based on their personal preference. While some people may like a particolor Shih Tzu the best, others may enjoy solid shades such as black.
However, what if there is more to a dog's coat color than meets the eye?
Studies on some breeds of dogs suggest coat color can have an affect on the animal's health or behavior.
In this article, you'll learn more about Shih Tzus, their colors, and how a dog's pigmentation might affect it in different ways.
About Shih Tzus
Before we talk about about Shih Tzu colors, let's learn a bit more about the breed itself.
The Shih Tzu breed is centuries old, and is believed to have been traded by Tibetans to the Chinese, who then developed the dog further.
In fact, the Shih Tzu was an incredibly popular dog amongst Chinese royalty, which has caused it to be commonly referred to as a "royal lapdog."
Many Shih Tzu owners love Shih Tzus because they are friendly, outgoing, and affectionate dogs.
However, some Shih Tzus are less loving and tolerant than others and may growl, nip, or even bite when they've had enough of being held.
The look of a Shih Tzu is characteristic: most of them have long, silky fur that requires daily brushing. Many owners love using decorative bows or ornaments to keep the Shih Tzu's long hair out of its face.
Shih Tzus also don't shed very much and could potentially be a good choice for those who have allergies.
Considered a toy breed, Shih Tzus only weigh between nine and sixteen pounds.
Shih Tzu Colors
According to the AKC, there are 19 different Shih Tzu colors and four types of markings.
The colors include:
Black
Black and White
Blue
Blue and white
Brindle
Brindle and white
Gold
Gold and white
Liver
Liver and White
Red
Red and white
Silver
Silver and white
Black, gold, and silver
Black, gold, and white
White, black, and silver
Silver, gold, and white
White
The possible markings include the following:
Black markings
Tan markings
White markings
Black masking
As you can see, there is a large variety of Shih Tzu colors. Add the markings to that, and there are many possibilities for how a Shih Tzu's coat might look. This allows for a bit more uniqueness in appearance within the breed.
Do Shih Tzu Colors Affect Health?
Currently, there is no research suggesting that Shih Tzu colors affect health in any way.
However, there isn't a lot of research in the first place about how coat colors may affect other aspects of a dog.
So far, most of the research done on coat color has more to do with health-related issues.
For instance, double merle genotypes (two dominant genes for merle, denoted MM) in Australian Shepherds can lead to a variety of eye defects, including blindness, and cause deafness in one or both ears.
Some studies suggest chocolate Labrador Retrievers have shorter lifespans than their black or yellow counterparts. They are also more likely to suffer from ear infections and hot spots.
When speaking of Dalmatians, many studies suggest that both coat color and eye color have a direct correlation to deafness.
Dalmatians with blue eyes are more likely to be deaf than those with brown eyes, and it is believed that the lack of pigmentation in the coat causes the problem.
Do Shih Tzu Colors Affect Behavior?
In terms of behavior, there have been a few studies centered around English Cocker Spaniels.
These studies suggested that coat color could, in fact, be an indicator of aggression.
Golden English Cocker Spaniels were found to show aggression most frequently, followed by black ESCs, and then particolors.
However, this doesn't mean all golden dogs are going to be more aggressive than their black or particolored counterparts.
Despite being the same species, dogs have so much variance that what is true for one breed might not be so for another.
Aside from this study done on English Cocker Spaniels, there has been some research done on various types of animals that suggests a correlation between depigmentation and temperament.
According to Temple Grandin, a woman famous in the world of animal science, animals with large amounts of depigmentation (which will appear as whiteness of the coat and often pink noses, lips, and eye rims) are more likely to be nervous.
Because there are so many different types of dogs, (344 breeds recognized by the Fédération Cynologique Internationale AKA the World Canine Organization), it'll be a long time before scientists can complete studies on all of them.
In the meantime, though we have no evidence that Shih Tzu colors affect the breed in any way, we can remember the studies we do have and simply be aware of the possibilities.
What to Consider When Searching for a Shih Tzu Puppy
For now, if you're interested in adopting a Shih Tzu, go ahead and choose whatever coloring and pattern you find the most adorable.
Since we can't make any judgments based on color, it's better to make judgments based on ancestry. Basically, be sure your puppy's parents have a good health history.
If you get your dog from a responsible breeder, they should be able to share health tests that have been performed on the parents. This can help you ensure that your dog is less likely to develop any genetic based ailments.
You can also evaluate the parents in terms of appearance and behavior. Do they fit the typical description of a Shih Tzu? Are they friendly or aloof? Does their coat look healthy and cared for, or dull?
And what about the physical space the dogs are being kept in? Does it appear clean and well maintained?
These questions can help you determine if there is any potential of your puppy inheriting unwanted personality traits and how well the breeder has been taking care of their animals.
After all, you wouldn't want a puppy from someone who seems to be neglecting to properly care for the animals and their shelter.
Traits in Your Puppy
Though observing the behavior of the parent dogs can be helpful, it's not always indicative of how your puppy will turn out. Friendly dogs have birthed aggressive dogs, and vice versa.
According to Carol Beuchat, if there is a specific trait you are looking to find in your puppy, you should observe as many of its relatives as possible.
It would be a good idea to ask the breeder about any past litters from the same parents.
Her reasoning behind this is that both nature and nurture can have a significant effect on a dog's temperament.
This makes it harder to determine the likelihood of a dog inheriting a specific trait just by looking at the parents.
However, if you have a group of related dogs who are all friendly, then it is possible that genetics (nature) plays a larger role in this than their environment (nurture).
In which case, choosing a dog from these parents would likely turn out well for you.
Conclusion
Once royal lapdogs, Shih Tzus have been around for a long time, and are a favorite among toy breeds. This is likely due to their sleek looks and often happy-go-lucky personality.
There are 19 recognized Shih Tzu colors and four recognized markings.
Though they need extra attention when it comes to grooming, Shih Tzus get to sport hairstyles adorned with cute ribbons and decorations. Also, they don't shed very much, which is a bonus for dog lovers who have allergies.
Because there haven't been any studies done about Shih Tzu colors and how they affect the breed, we can't make any judgments about whether or not certain colors may be a better choice or not.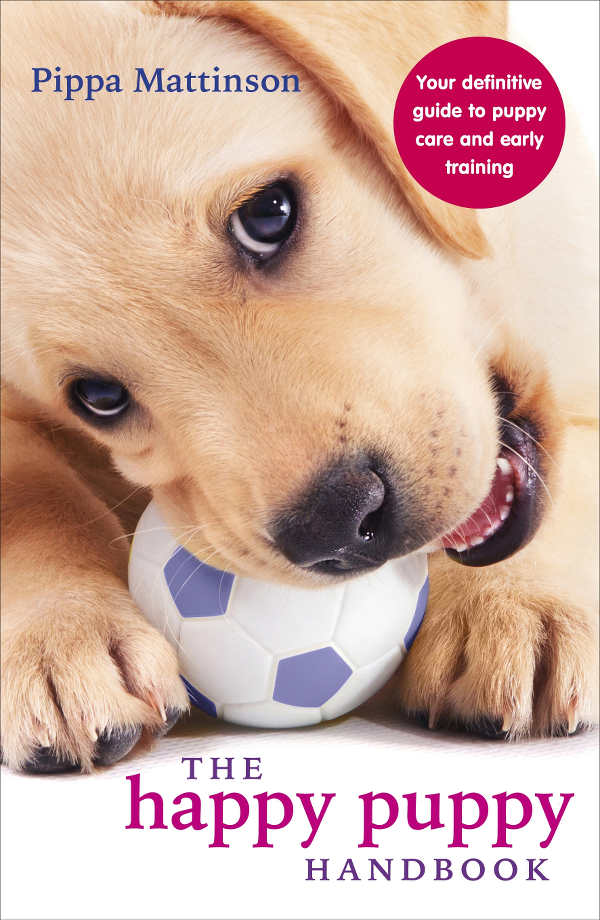 However, we do know that color, behavior, and health are not always unrelated.
Color can be an indication of potential aggression in English Cocker Spaniels. Chocolate Labs may not live as long as Black and Yellow Labs. Animals that are depigmented may suffer from deafness or blindness and may be nervous in temperament.
If you are a Shih Tzu owner or plan to become one, you can always keep your eyes peeled for any new studies that may come out about the breed.
Even though it would be too late to go back and choose a different color, anything you learn about your Shih Tzu can help you to understand your dog better and become an even better caretaker.
Works Cited
Australian Shepherd Health and Genetics Institute.
Beuchat, Carol. "Understanding the heritability of behavior in dogs." Institute of Canine Biology, 30 June 2016.
Cargill, E.J., et al. "Heritability and Segregation Analysis of Deafness in U.S. Dalmatians." Genetics, vol. 166, no. 3, Mar. 2004, pp. 1385-1393.
Grandin, Temple. "The Way I See It: The Dangers of Trait Over-Selection." Western Horseman, Aug. 1998, pp. 120-124.
Kluth, Susanne and Ottmar Distl. "Congenital Sensorineural Deafness in Dalmatian Dogs Associated with Quantitative Trait Loci." PLoS One, vol. 8, no. 12, 4 Dec. 2013.
McGreevy, Paul D., et al. "Labrador retrievers under primary veterinary care in the UK: demography, mortality and disorders." Canine Genetics and Epidemiology, vol. 5, no. 8, 22 Oct. 2018.
Pérez-Guisado, Joaquín, et al. "Heritability of Dominant–aggressive Behavior in English Cocker Spaniels." Applied Animal Behavior Science, vol. 100, Nov. 2006, pp. 219–227.
"Shih Tzu." American Kennel Club.