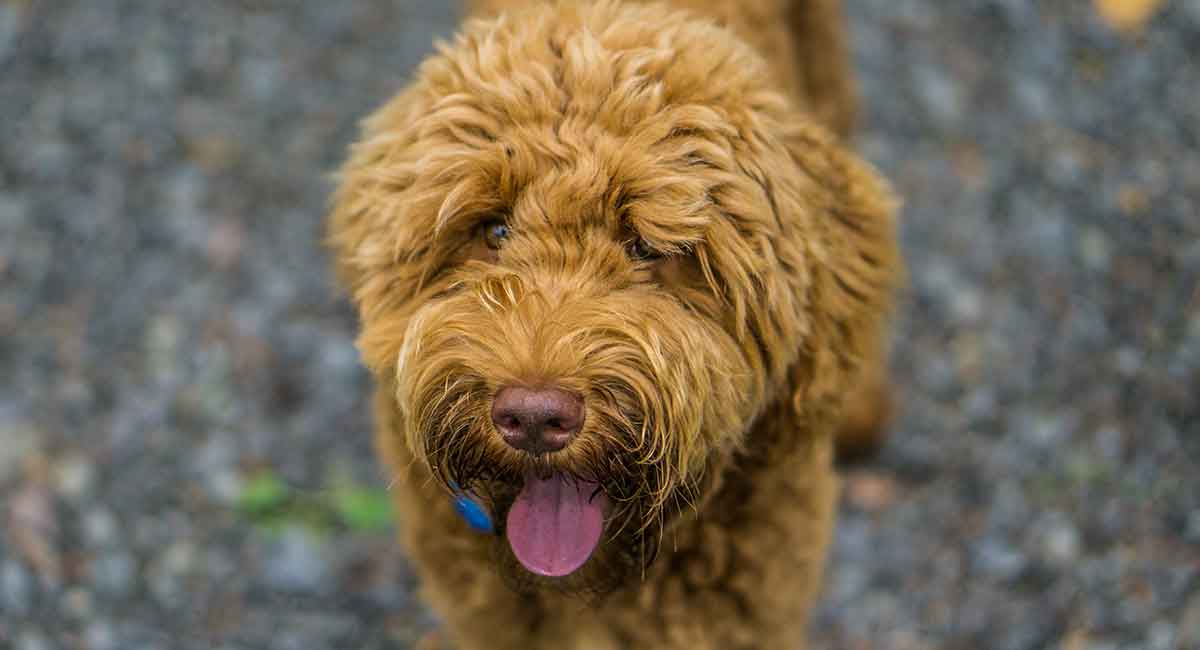 To see a red Labradoodle is to fall in love. We know firsthand!
There is just something about the red Labradoodle.
Somehow all that rich, red fur just makes this cheerful, lively and loving pup seem even more huggable!
Perhaps because of this, many people are searching online to decide whether a red Labradoodle might be the next canine companion in their lives.
If this describes you, we are glad you are here.
We have prepared this focused article to give you the most important information you need to know about the red Labradoodle dog breed!
Red Labradoodle origin
The original Labradoodle dog arose from acute necessity.
A blind woman needed a seeing-eye dog but her husband was wildly allergic to dogs.
Desperate, she reached out to the Royal Guide Dog Association of Australia, where Wally Conlon was in charge of puppy breeding.
The woman explained her dilemma and Conlon set about trying to breed a dog to meet her needs and her husband's needs.
The epic result was the Labradoodle, a hybrid dog breed that has since become one of the most popular cross-bred dogs of all time!
Red Labradoodles are not a separate breed in their own right, just a color of Labradoodle.
The purebred Labradoodle dog breed
There is no such thing as a "purebred Labradoodle dog."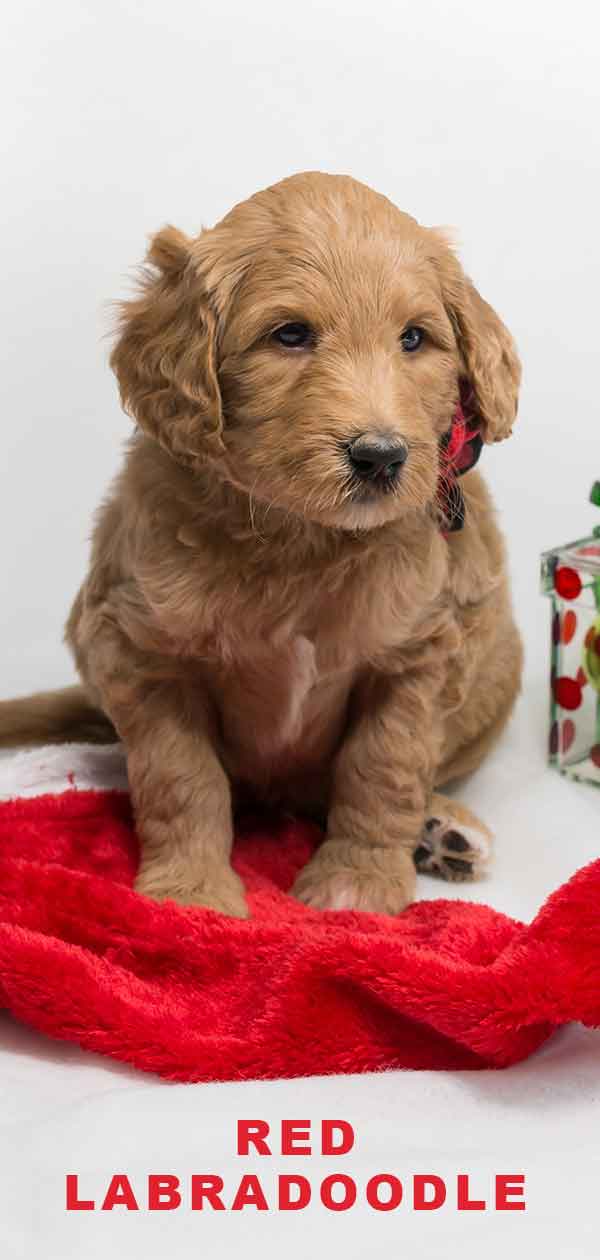 This dog breed is actually a "designer" or "hybrid" dog breed.
Every Labradoodle has parents from two different purebred dog breeds – the Poodle and the Labrador Retriever.
But truly, there are very few dog breeds on this planet that don't have two, three, or more different dog breeds in their genetic history.
Many so-named hybrid dogs of the past are the purebred dog breeds of today.
For more about hybrid dog breeding, you may enjoy this article.
The UK's Kennel Club has publicly considered adding cross-bred or hybrid/designer dog breeds like the Labradoodle to their registry.
Right now, cross-bred dogs are eligible to compete at Scrufts, an off-shoot of the well-known purebred competition, Crufts.
What does the red Labradoodle look like?
A general description such as "red Labradoodle" suggests that all red Labradoodle dogs look the same.
But this is actually not accurate.
There is a great deal of natural variety in shade and intensity from one red Labradoodle's coat to the next.
To add further variety to the red Labradoodle's appearance, some breeders mate a Labrador Retriever to a Standard Poodle, while others choose a Miniature Poodle.
This means that some red Labradoodles are bigger and taller than other red Labradoodles.
The variations don't end there.
How generation affects Labradoodles
The generation (F1, F1b, F2, F3, et al.) can also noticeably affect a red Labradoodle puppy's appearance, and temperament.
Here is a quick genetic primer:
An F1 red Labradoodle puppy has one purebred Poodle parent and one purebred Labrador Retriever parent.
An F1b red Labradoodle puppy has one purebred parent (either a Labrador or a Poodle) and one Labradoodle parent.
An F2 red Labradoodle puppy or later has two Labradoodle parents.
The closer a Labradoodle puppy is to the original purebred parent dogs, the more variation there can be in
puppy personality,
coat type,
coat color,
temperament,
trainability,
and health issues.
F1 and Beyond
F1 and F1b red Labradoodle puppies are the closest genetically to their purebred parent dogs and will show the most variation within litters.
F2 and later litters typically become more uniform.
But this uniformity still depends on the characteristics breeders select for an hone in on.
So the most reliable way of predicting your puppy's looks and temperament is by finding a knowledgeable breeder.
One who is open to frank and candid conversations about their puppies.
Other Labradoodle dog colors
From a fox red Labradoodle to a parti-colored Labradoodle, no two Labradoodle dogs look exactly alike.
Some Labradoodle aficionados think the red coat color should be solid red and not lighter at the roots than at the tips.
But this breed doesn't have to meet any official standard set down by a registry.
So there's not really any right or wrong.
Because red is a coat color that can fade during the golden years, senior red Labradoodles may look lighter than they did as puppies.
Red Labradoodles with parti colored (more than one color) coats typically have white on the head and/or body along with red.
Red Labradoodle shedding and grooming
If you or someone in your family needs a "hypoallergenic" dog, be aware thatthere is no such thing, scientifically speaking.
A red Labradoodle that takes after the Poodle parent may not visibly shed.
But they still need regular, even daily, brushing and grooming to remove trapped shed hairs and debris.
Otherwise, these might cause tangles and mats that irritate the skin and open the door to infection.
Red Labradoodle size, weight and height
Both Standard and Miniature Poodles may be crossed with a Labrador Retriever to produce Labradoodle puppies.
Because of the difference in the two, there are significant size differences in red Labradoodles!
Here is a general guide you may find helpful:
A standard red Labradoodle typically stands 21 to 24 inches tall and weighs 50 to 65 pounds.
A medium red Labradoodle typically stands 17 to 20 inches tall and weighs 30 to 40 pounds.
A miniature red Labradoodle typically stands 14 to 16 inches tall and weighs 16 to 25 pounds.
Red Labradoodle temperament and personality
To date, no definite research studies have been done specifically with Labradoodle dogs to relate their red coat color to their temperament.
However, one intriguing study using Cocker Spaniel dogs showed definite differences in personality and temperament based on coat color.
Specifically, Spaniels with golden coats were more dominant than black or parti color dogs.
Male dogs were also more dominant than female dogs.
No specific research cited influence of the red coat color on personality or temperament differences.
This aside, the Labradoodle dog breed didn't become one of the most popular pet dogs in the world based on their non-shedding coat alone.
Labradoodles of all coat colors are famously friendly and sociable.
Is the red Labradoodle good with children?
With appropriate ongoing training and socialization, Labradoodle dogs (of any coat color) are typically good with kids.
They can make a great family pet.
Red Labradoodle training and socialization
Red Labradoodle puppies can be quite rambunctious and playful!
However, both the Poodle and the Labrador Retriever have very strong "people-pleasing" temperaments.
They are excellent students and very sociable companions.
Your job is to provide positive training and socialization opportunities for your Labradoodle.
You can expect your pup to be an enthusiastic participant!
Red Labradoodle exercise needs
Both the Poodle and the Labrador are natural athletes and come from long lineages of working and hunting.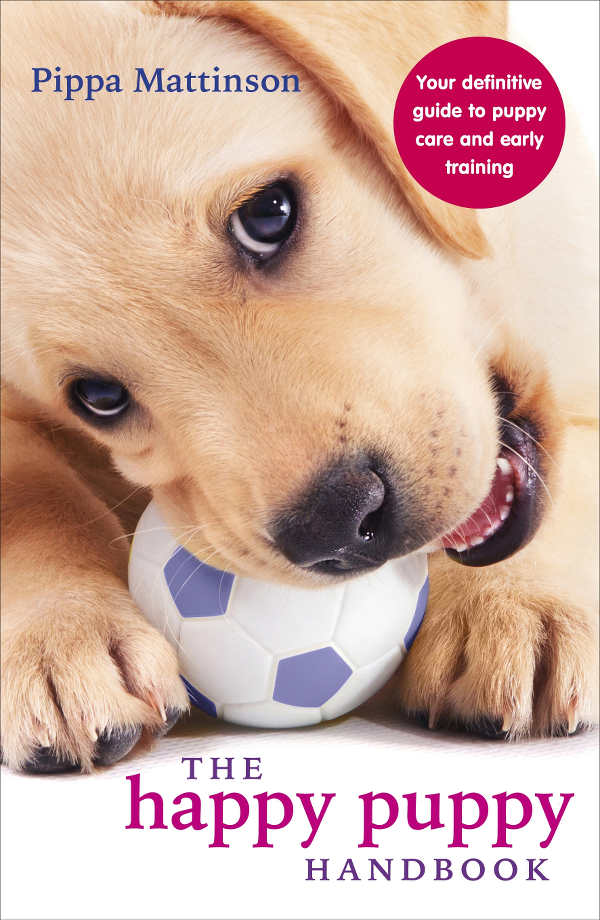 In the same way, the Labradoodle is happiest and healthiest when there are plenty of opportunities for play, activity, exercise and enrichment each day.
Or, as many seasoned canine trainers often say, "a tired Labradoodle is a well-behaved Labradoodle."
Red Labradoodle health issues
All dogs can get sick, and most pedigree dogs are more prone to some illnesses than the rest of the dog population at large.
Hybrid dogs on the other hand tend to be healthier than their purebred counterparts, due to hybrid vigor.
For more on hybrid vigor you may enjoy this article.
In the meantime, to get a picture of a Labradoodle's health, it pays to look at the health of their parents.
Red Labradoodle health testing
Responsible breeders should test Labrador, Poodle, and Labradoodle parent dogs for the following known heritable health issues.
Hip dysplasia
Thyroid function
Sebaceous adenitis
Eye problems
Cardiac disorders
Hip dysplasia
Patellar luxation
Eye issues
Patellar luxation
Eye issues.
Hip and elbow dysplasia
Exercise-induced collapse
Centronuclear myelopathy
D Locus (dilute) gene
Eye and heart issues
Red Labradoodle puppies cost
The cost for red or fox red Labradoodle puppies can be a bit higher than for other coat colors.
At the time of writing, prices ranged from $1,500 to $3,000+ for Labradoodle puppies.
Choosing red Labradoodle puppies
The breeder you choose can have a great influence over the health and temperament of your Labradoodle puppy!
Always choose a breeder that offers you an initial health guarantee and verification of health testing and required vaccinations.
They should also provide a take-back guarantee if your new puppy doesn't work out.
Is a red Labradoodle dog right for me?
Will a red Labradoodle be joining your family soon?
Please post us a comment to share your thoughts! To read more about this beautiful breed, take a look at our guide to the mini Labradoodle!
RESOURCES:
Kisko, C. "Designer Dogs" The United Kennel Club UK, 2018.
Roussi, H. "Color Genetics," Westwood Labradoodles Kennel, 2018.
"Australian Labradoodle Breed Standard," Australian Labradoodle Club of America, 2018.
Coren, S. "A designer dog-maker regrets his creation today," Psychology Today, 2014.
Perez-Guisado, J., et al. "Heritability of dominant–aggressive behavior in English Cocker Spaniels." Journal of Applied Animal Behavior Science, 2005.