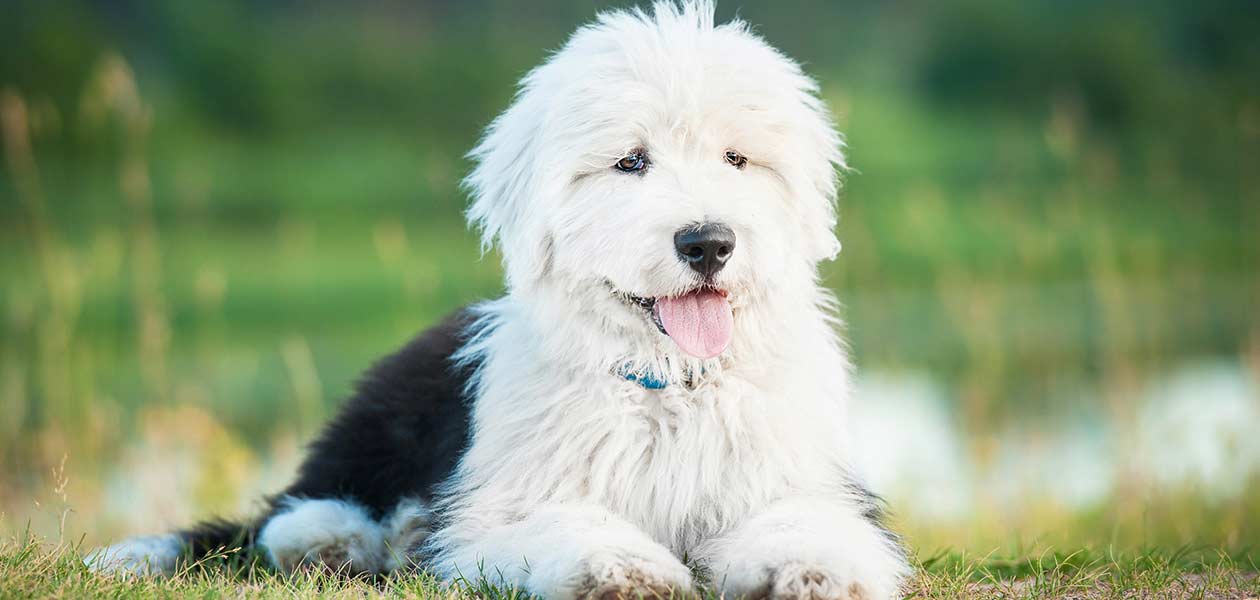 The Old English Sheepdog is a herding breed that grows over 21 inches tall, weighing 60 to 100 pounds as adults.
This intelligent, brave, and gentle breed is best known for its profuse, shaggy coat.
Despite a burst of popularity for the breed in the 1960s and 70s, nowadays it is less common to see one as a family pet.
Are you keen to find out if this breed is your next ideal companion?
What's In This Guide
Old English Sheepdog FAQs
Check out our readers' most popular and frequently asked questions about this fluffy dog.
Here's a quick glance at this lovable breed.
Breed At A Glance
Popularity: 72 out of 196 AKC breeds
Purpose: Herding group
Weight: 60 to 100 pounds
Temperament: gentle, courageous, intelligent.
Take a look below at everything this breed guide covers.
Old English Sheepdog Breed Review: Contents
So where exactly does this unique dog come from?
History and Original Purpose
The Old English Sheepdog was, as its name suggests, developed in England in the 1700s. Specifically in the south west of the country, the counties Devon, Somerset, and Cornwall.
They were bred using a number of breeds, many of which weren't English at all. In fact, dogs with Scottish, European, and Russian ancestry were used.
Their name suggests they were used as sheepdogs, but this isn't completely accurate. In fact, the breed was more common as a drover, used to move cattle to markets.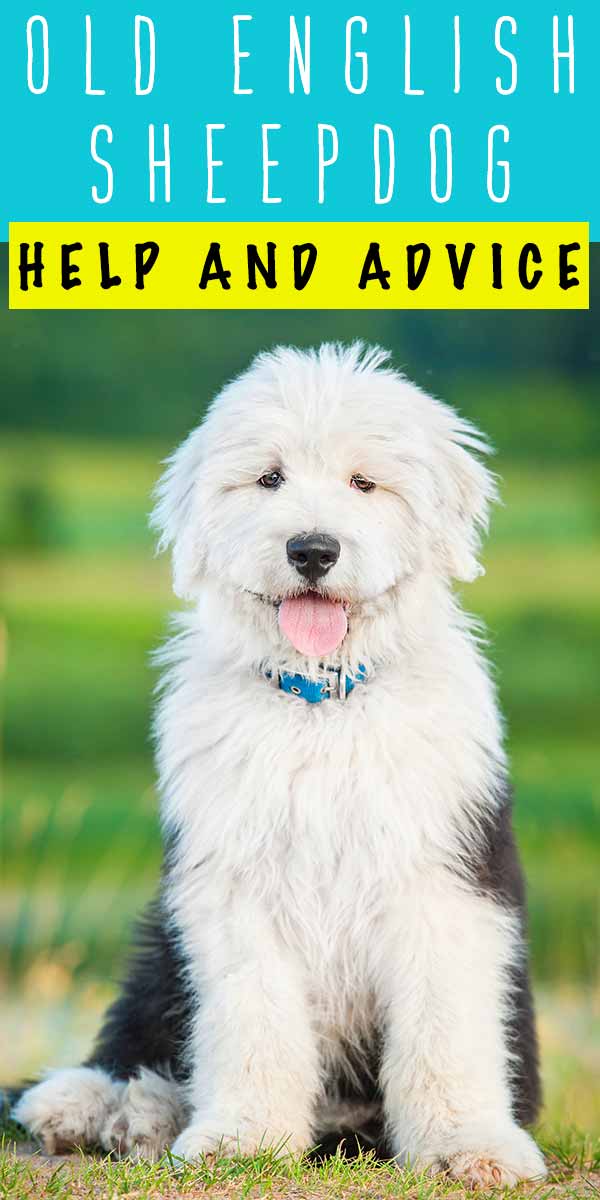 Some shepherds would even shear their Old English Sheepdogs' coats to make yarn and clothing.
It wasn't until 1905 that the OES gained AKC recognition. Since then it has been a popular breed with families and the media.
Fun Facts About Old English Sheepdogs
These large, lovable dogs might not be the most common family dog, but they have been used in lots of films and TV shows.
Here are some places you'll see an OES:
The Little Mermaid
101 Dalmatians
Chitty Chitty Bang Bang
Labyrinth
Hook
The breed was even used to advertise Dulux paint, causing a burst of popularity for the breed in the 60s and 70s.
Old English Sheepdog Appearance
One of the main reasons people love the OES breed is because of their appearance. They're quite big dogs, growing to over 21 inches and weighing between 60 and 100 pounds as adults.
They are a muscular breed that usually looks bigger because of their long, fluffy fur.
This is available in a number of colors, including blue and white, gray and white, grizzle and white, and blue merle and white. These are all accepted colors by the AKC.
But, there are a number of other shades that an OES can come in, including fawn and brown!
Old English Sheepdog Temperament
It's important to ensure a dog's temperament matches yours before bringing it into your family.
The Old English Sheepdog is gentle, intelligent, and adaptable. They can also make good guard dogs, because they are watchful and courageous.
But, puppies should be well socialized to minimize any risk of aggression and fearfulness as adults.
You should also be aware of natural herding and working instincts in this breed.
These dogs are known to be good with children. But socialize them well with kids as puppies, and make sure to supervise any interactions. Their large size means they could easily accidentally hurt a small child.
As an intelligent, athletic breed, they need plenty of mental and physical stimulation, every day. This breed does best in a home where it has open space to run and play.
Training and Exercising your OES
Old English Sheepdogs need plenty of exercise and mental stimulation. Training can provide both of these.
But, even though these dogs have worked alongside humans for generations, they are known to be independent.
It's important to only use positive reward methods when training an OES. This will guarantee you the best results.
They can also become easily bored. So it's important to keep training methods short and fun.
Exercise Needs
Old English Sheepdogs are active, muscular breeds. So they need regular exercise every day.
But, they aren't tireless. These dogs will also enjoy relaxing with you inside at the end of the day.
You can give your dog some great exercise and mental stimulation through training and playing with your dog.
Old English Sheepdog Health and Care
If you're thinking of welcoming this breed into your family, you will also need to learn about the potential health risks to the breed.
Here are some health problems that are known to occur in the Old English Sheepdog:
Eye problems, like PRA
And more.
Importance of Health Testing
Sadly, there are quite a lot of health problems that plague the Old English Sheepdog breed.
Many of these problems can be avoided with health testing. Breeders can health test adult dogs, and only breed using those that have no problems.
This, paired with great general care is the best way to ensure your dog is as healthy as possible.
Grooming and Shedding
Old English Sheepdogs have a profuse, double coat. So, they will require grooming to ensure there are no tangles and dirt caught in their coat.
Regular bathing is also a must, and you might choose to go to a professional groomer to trim their coat.
Trim their nails and check their ears during grooming sessions.
OES dogs are known to shed seasonally. So, during these periods, you may need to groom them more to keep on top of loose fur.
These dogs aren't necessarily the best choice for people that suffer from allergies.
Do Old English Sheepdogs make Good Family Pets?
For the right family, the OES can be a good choice. These dogs are gentle, courageous, and intelligent.
If you want a dog that you can spend plenty of time interacting with, by exercising, playing, and training, you could choose an Old English Sheepdog.
But, these dogs need a family that can dedicate time every week to intense grooming.
They need to be socialized well as puppies. But also, can suffer from a number of serious health problems.
So, if you're looking to bring this breed home, you need to find a reputable breeder.
Rescuing an Old English Sheepdog
Because of their health issues and the amount of general care needed for these dogs, there's a chance that you'll find a few in rescue centers.
Choosing an older rescue dog can be a good option if you don't have the time to train and socialize a puppy.
It's also a great way to offer an older dog a loving home.
Rescue center dogs are usually cheaper than puppies. And, you will know more about a dog's personality before bringing them home.
Scroll to the end of our article for a list of rescue centers to start your search.
Finding an Old English Sheepdog Puppy
As we've briefly mentioned, when finding Old English Sheepdog puppies for sale, the most important thing is to find a reputable breeder.
Make sure to see all health test certificates. And, try to meet both parent dogs used, to see what their temperaments are like.
Never go to a puppy mill or pet store, as these dogs are not as well cared for. Puppies from these places are cheaper. But they often suffer from additional health problems later in life.
You can use our puppy search guide for more help finding a new puppy.
Raising an Old English Sheepdog Puppy
Caring for a vulnerable puppy is a big responsibility.
There are some great guides to help you with all aspects of puppy care and training. You'll find them listed on our puppy care page.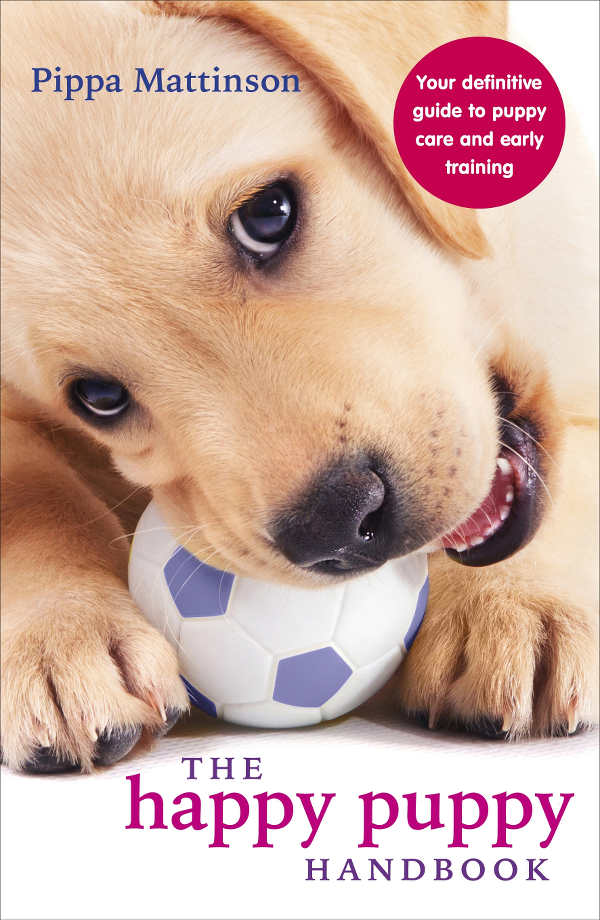 You can also find out everything you need to know about raising a puppy with our online Puppy Parenting course.
Popular Old English Sheepdog Breed Mixes
Breed mixes are becoming more popular than ever.
Breeders aim to blend the traits of two dogs together to get the best of both breeds.
But, there's no way to predict exactly which traits the puppies will inherit.
Take a look below if you're curious about any of the following breed mixes.
Alternatively, you might be looking for a completely different breed.
Similar Breeds
The OES isn't the right dog breed for everyone. But, it does have some lovable traits.
Here are some breeds that are similar to the Old English Sheepdog.
Pros And Cons of Getting An Old English Sheepdog
If you're still struggling to decide whether this breed will suit your family, here are some points to consider.
Cons
OES need a lot of grooming every week
They can be a challenge for novice dog trainers
There are lots of potential health problems
As they aren't a popular breed, it can be hard to find puppies
Pros
They have great personalities
Old English Sheepdogs have beautiful coats
The majority of health issues can be tested for
They are intelligent, so can learn lots of great tricks
If you are bringing one of these puppies home, you'll need to be fully prepared.
Old English Sheepdog Products and Accessories
Here are some great links to check out if you're preparing to bring home an Old English Sheepdog puppy.
And finally, here are some great links to OES rescue centers.
Old English Sheepdog Breed Rescues
What Do You Think of this Breed?
If you have this lovable herding dog at home, let us know all about your dog in the comments!
What's your favorite thing about them?
References And Resources