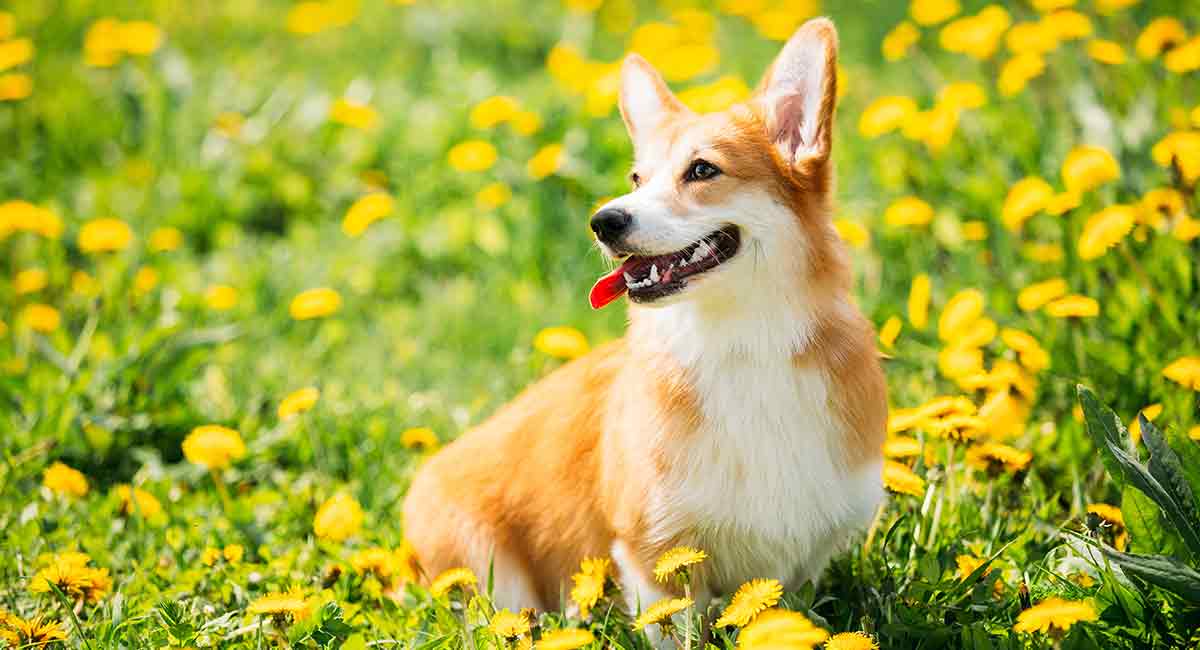 The average Corgi lifespan is twelve years old.
This compares well with the average lifespan across all purebred dogs, which stands at eleven years.
However, their unique shape brings some serious health issues than can reduce this average lifespan.
Fortunately, there is still a lot which can be done to guarantee Corgis enjoy their extra years in wonderful health.
Corgi Lifespan
If you are considering a Corgi as your next pet, then one of the many things you must think about is the Corgi lifespan.
Having a puppy is a huge responsibility, and you need to commit to caring for a dog its entire life.
But how long do Corgis live?
The good news is that, like most small dogs, your Corgi should be around for quite some time.
However, due to their unique body shape, this breed is susceptible to specific health issues that can affect their lifestyle.
In our complete guide, we aim to show you what you can do to ensure your Corgi lives a long, happy, and fulfilling life.
How Long Do Corgis Live?
Small dogs are known for living longer than larger dogs, and Corgis are no different.
But what is the average Corgi lifespan?
Corgis live between 12 and 15 years, with females living one or two years longer than males.
Two Types of Corgi, Two Corgi Lifespans
Remember, though, there are two types of Corgi – the Cardigan Welsh Corgi and the Pembroke Welsh Corgi.
But are there any differences in their expected Corgi lifespans?
In 2004, a survey revealed that both breeds of Corgi had roughly the same average lifespans.
The median death age for Cardigans was 12 years, 2 months and the Pembroke 12 years and 3 months.
The survey also revealed that the two breeds had similar main causes of death, notably cancer and old age.
But a higher percentage of Pembroke Welsh Corgi died of kidney failure or a urethral obstruction than the Cardigan.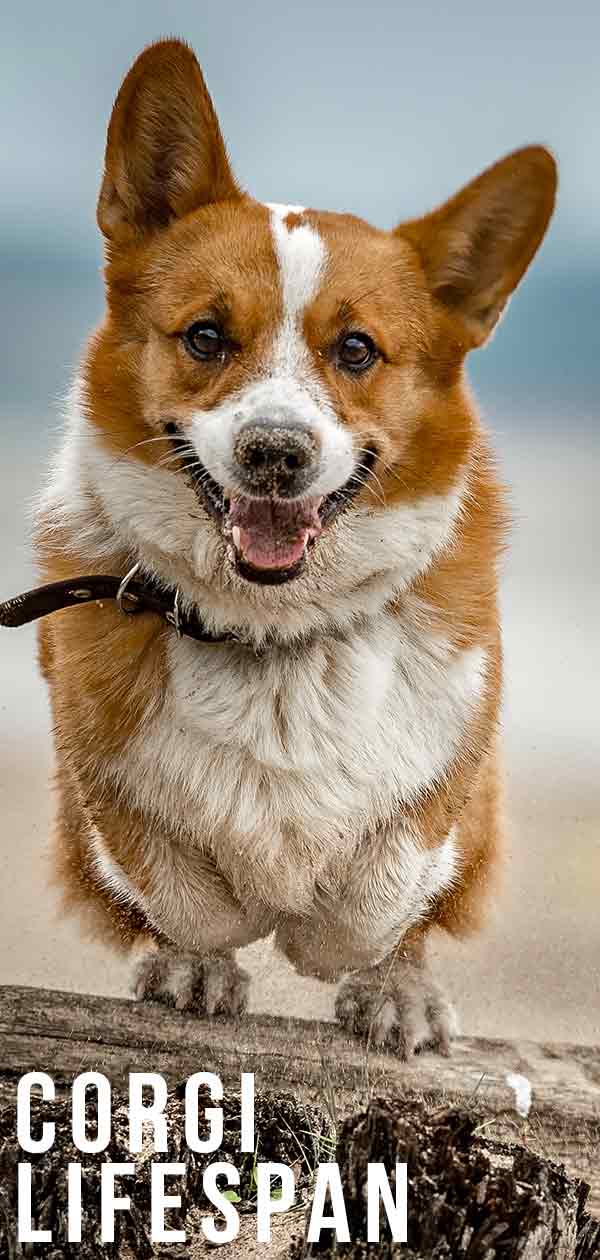 What Factors Influence the Corgi Lifespan?
Many factors influence dog longevity, with size being one of the most obvious.
Size
Large mammals such as elephants generally live longer than smaller animals like mice.
In the canine world, the relationship between size and lifespan is reversed.
A study conducted in 2010 revealed that smaller dog breeds have a far longer lifespan than larger dog breeds.
The reason smaller dogs live longer than larger dogs is uncertain.
So What Do We Know?
However, another study discovered that large dogs grow at a much faster rate than smaller dogs.
Therefore, they age more quickly and develop age-related diseases far sooner than their smaller counterparts.
As a result, the rapid cell growth that occurs in big dogs makes them much more vulnerable to death from cancer.
Small dogs are thought to live longer as their growth rate is slower thus reducing the aging factor.
Also, their internal organs do not have to work so hard to function compared to a larger sized dog.
Size vs Lifespan
Medium-sized dogs live an average of 10 to 13 years with large dogs averaging 8 to 10 years.
The age range for small dog breeds is between 10 to 15 years with some living up to 18 years and longer.
Therefore, if you want a dog for a long period of time, a small dog like the Corgi is an ideal choice.
Corgis may have short legs, but they stand tall when it comes to the Corgi lifespan!
Breeding
When considering a Corgi puppy, it helps to know who the parents were, as it has a significant influence on the Corgi life expectancy.
There is an advantage to having a puppy registered with a kennel club.
It allows you to go back several generations to determine essential factors like health, temperament, and age of death, as well as discovering their coefficient of inbreeding (COI).
Inbreeding Issues
Inbreeding reduces the Corgi lifespan, as inbred dogs have a much higher risk of developing genetic disorders.
So look for a puppy with a low COI value.
Read our article about inbred dogs here.
But if you are thinking of getting a Corgi mix, you may be interested to know that mixed breed dogs are believed to live longer than purebreds, as they have a wider gene pool, making them less susceptible to inherited diseases.
Studies published in 2013 backed up this theory, revealing that mutts outlived purebreds by over a year.
Either way, only buy your puppy from a reputable breeder who can provide the relevant health checks.
Neutering or Spaying
Many owners have their dogs neutered or spayed to avoid unwanted canine pregnancies and to improve behavior.
Many believe it also increases a dog's life expectancy.
However, others will tell you that a dog has more health benefits by leaving them entire.
So does spaying or neutering increase the Corgi lifespan?
There is no correct answer, as studies do not reveal any conclusive evidence.
Corgi Health Concerns
The average Corgi is generally a healthy dog, but they are prone to specific health issues that can affect their quality of life.
Because of their long heavy bodies and short legs, it is no surprise that the Corgi has an array of back problems as well as mobility issues.
Intervertebral Disc Disease (IVDD)
As the Corgi has achondroplasia, a form of dwarfism, they are incredibly susceptible to intervertebral disc disease (IVDD).
This occurs when the spine is ruptured or herniated, causing pain, inflammation, and sometimes paralysis.
Treatment often includes medication and rest and, in severe cases, surgery.
Maintaining a healthy weight with regular exercise.
Avoiding stairs and jumping off furniture helps reduce the risk of IVDD occurring.
Degenerative Myelopathy
Degenerative myelopathy is a progressive disease that affects the spinal cord, mainly in older Corgis, and is incurable.
The condition starts with a loss of coordination in the back legs and then the forelegs until they can no longer walk.
Although there is no pain, as the disease progresses the dog is unable to function or behave normally, which can affect the quality of their life.
Currently, there is no treatment available, but a DNA test can be carried out to identify dogs that carry the gene.
Hip Dysplasia
Hip dysplasia is where the thigh bone of the dog does not fit properly into the hip joint.
It is an inherited condition.
The symptoms are like those seen in severe canine arthritis.
A good breeder will provide tests for this condition.
Von Willebrand Disease
Von Willebrand disease is a blood disorder.
A dog inheriting this condition often has bleeding gums and nose bleeds, as their blood is unable to clot.
Dogs with this condition may experience excessive bleeding after surgery.
Corgis diagnosed with this disease are usually between three and five years old.
Although there is no cure, DNA testing is available.
Obesity
Probably the leading health issue found in Corgis is obesity.
Because of their dwarf frames and short legs, the extra weight can have a detrimental effect.
It can lead to other health conditions like
joint issues
heart disease
breathing difficulties
skin and hair problems.
A proper diet and exercise regime are necessary to maintain a healthy weight.
Vaccinations and Vet Checks
Vaccinating your Corgi will protect them from various conditions that could otherwise be life-threatening.
Yearly check-ups with the vet will help to catch any diseases early and ensure your pup stays healthy and potentially help you increase the Corgi lifespan.
Dental Issues
Corgis are prone to dental issues, which if not treated can result in the loss of teeth.
Dental problems can also put your pup in danger of damaging the heart, kidneys, liver, and joints.
Regular brushing of the teeth, feeding high-quality food, and giving dental chews can help keep your Corgi's teeth in tip-top condition.
How to Help Your Corgi Live Longer
The oldest living dog was an Australian Cattle Dog named Bluey, who lived until he was 29 years and 5 months.
If you are hoping your pup is the longest living Corgi ever, then perhaps we should look at the lifestyle of Bluey.
Exercise
Like Bluey, the Corgi was a working dog, herding cattle all day, so has high energy levels.
It is vital that Corgis have two daily walks, especially as they are prone to weight gain.
They should also get the chance to have a run off the leash sometimes.
Training your Corgi to be obedient with an excellent recall helps keep them safe.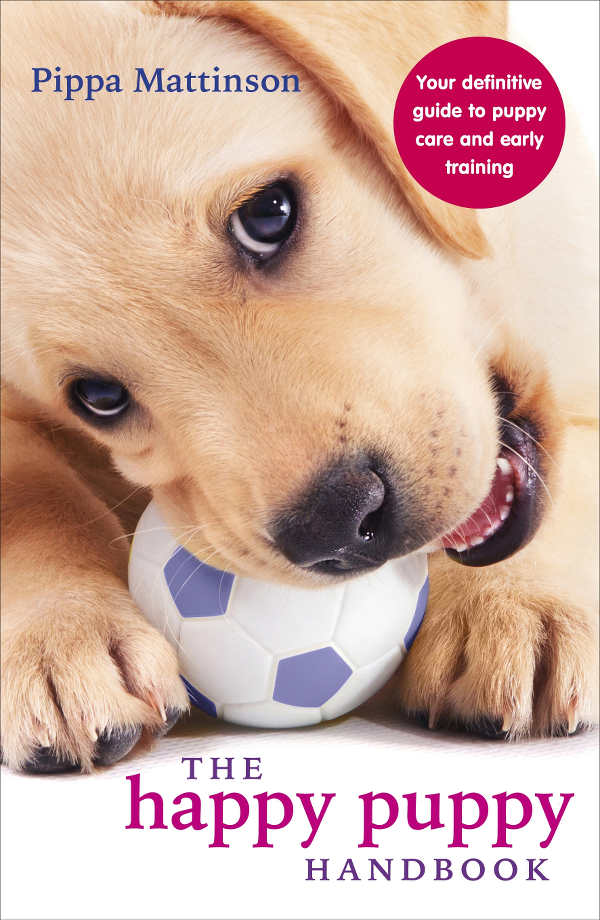 Mental Stimulation
As the 11th most intelligent breed, Corgis also require mental stimulation to prevent boredom.
Provide games, go to dog training classes, play ball, and socialize with other dogs at the park or doggy day care.
Feeding
Bluey ate a diet of kangaroo and emu meat.
A Corgi needs 50 to 75% meat protein in their diet, keeping a close eye on calories as they are prone to weight gain.
A study revealed that dogs who ate 25% less than the recommended amount for their size lived an average of two years longer than pooches fed more.
Speak to your vet who can help devise the correct diet for your Corgi.
Care
Practice a proper care routine that includes regular brushing of the coat, cleaning of the ears, trimming of the nails and bathing when needed.
Treatment for worms and fleas must also be carried out.
The Corgi Lifespan and You
The downside to dog ownership is that we outlive our beloved pups.
It is inevitable that one day we have to say goodbye forever.
Make the most of every precious moment with your little Corgi, spending quality time together and giving all the love and attention they deserve.
If you buy your Corgi from a reputable breeder and fulfill all their needs, there is no reason why your Corgi cannot have a long and happy life.
Do you have a Corgi?
Tell us how old yours is in the comments below!
Readers Also Liked
References and Resources
2004 Purebred Health Survey. The Kennel Club UK
Adams et al. 2010. Methods and mortality results of a health survey of purebred dogs in the UK. Journal of Small Animal Practice
Cornelia Kraus et al. 2013 The Size-Life Span Trade-Off Decomposed: Why Large Dogs Die Young. The American Naturalist
O'Neill et al. 2013. Longevity and mortality of owned dogs in England.Vet Journal
The Spay and Neuter Controversy. Earth Rated
Kealy RD et al. 2002. Effects of diet restriction on life span and age-related changes in dogs. Journal of the American Veterinary Medical Association
World's Oldest Dog. Guinness World Records