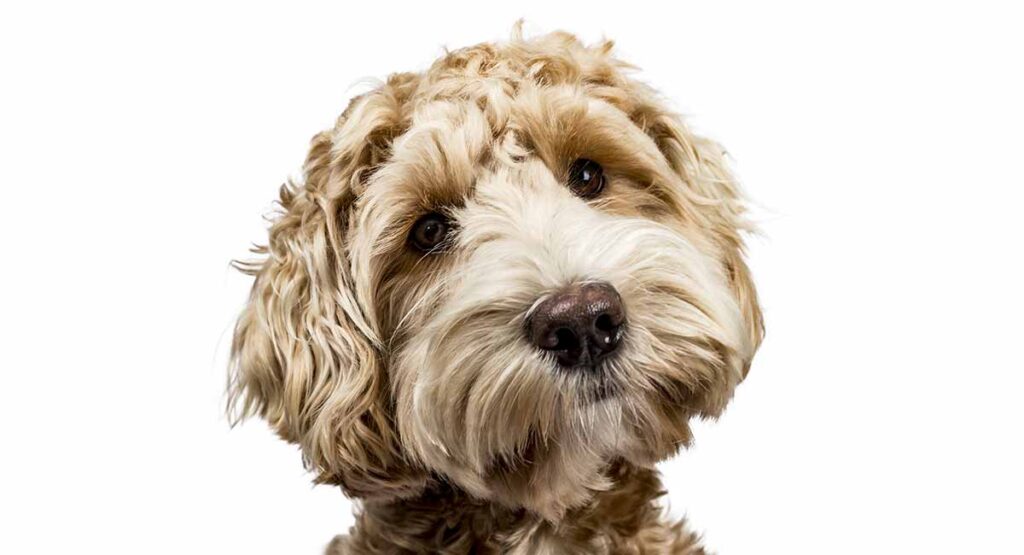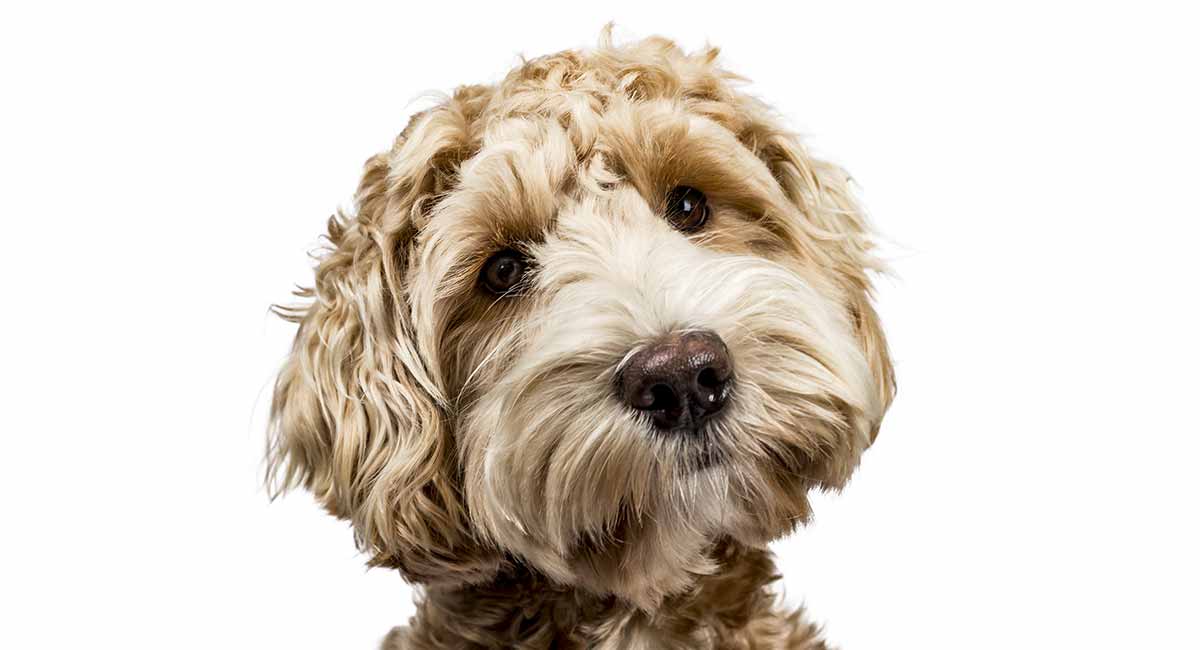 Labradoodle training matters, just as it does for any other breed or mix.
However, when planning your training you will need to take their genetics into account.
As a mix between a Labrador and a Standard Poodle, the humorously named Labradoodle has a strong working history, as well as a loving personality.
You can find out all about where they came from and how they stole our hearts in this guide.
But today, we are going to focus on that all important topic – Labradoodle training.
Because a big bouncy dog needs boundaries!
Are Labradoodles easy to train?
The Labradoodle has two very clever and co-operative parents. In fact, the Labrador and Standard Poodle are both considered to be relatively easy breeds to train.
The Poodle was a water retriever. Known for their hard working, loyal and calm natures.
The Labrador also comes from retrieving roots, and even today is still widely used as an intelligent and obedient hunting companion.
Both breeds make excellent pets too, due to their loving natures and enthusiasm to learn.
But they are also different in a few ways, which makes the Labradoodle a little harder to predict in terms of their personality.
Poodles tend to be more reserved and less keen to play. Labradors are known for their overly friendly tendencies, and often indiscriminate need to greet everyone they meet.
What you can however be confident of is that this mix will be intelligent and co-operative if you get their lovely Labradoodle training right!
How to Train a Labradoodle using Positive Reinforcement
Dogs learn best using positive reinforcement.
These techniques work on a simple level by encouraging desirable behaviors, so that they are repeated. Building associations between actions we want them to carry out, and things that they want.
We don't get to choose what our dogs find rewarding. Some will work for praise and petting alone, but most will need food rewards or perhaps a go with a favorite toy.
As you start on your Labradoodle training journey, you'll need to become familiar with positive reinforcement training. Often referred to as 'clicker training' as this is one of the main tools we use.
Basic Training for Labradoodles
Training your puppy begins from the moment you get home. Because every consequence, or lack thereof, teaches them something about their environment and about you.
Let's start by looking at a few guides that will be helpful at different stages of your puppy's development.
Tips for Labradoodle Potty Training
When you first bring your puppy home, your main aim is likely to be a clean house.
Potty training methods either involve using puppy pads or are based around crate training.
If at all possible, we highly recommend making use of a crate.
Don't worry, it's not the nasty cage you might expect. Used occasionally and with a puppy that is properly acclimated to it, it's just a lovely den to sleep in.
Crate Training
However old your Labradoodle is, crate training is really helpful.
Labradoodles that come from a Labrador and Standard Poodle will need a fairly large crate as adults, and you can make this small enough to work with them in puppyhood too by using a divider.
If your Labradoodle has a Miniature or even Toy Poodle parent their final size will be harder to predict. A divider is essential in this case to make sure your crate isn't too large, encouraging them to use a corner as a toilet.
Check out this detailed crate training guide by expert Pippa Mattinson to get your pup used to her cosy crate.
Training your Labradoodle to be Well Mannered
Your Labradoodle puppy is likely to grow fairly large, and if they take after their Lab parent they might well be quite bouncy too. So house manners matter.
Jumping up can be an issue with larger breeds, and you can find out how to deal with that here.
Biting is another common puppy problem, and one that you are very likely to face with a pup from two retrieving breeds. Labs especially tend to be quite mouthy, and your Labradoodle could well have inherited this tendency.
Fortunately, they tend to grow out of it and in the meantime there are plenty of techniques to try.
Other Training Essentials
The foundations of Labradoodle training come through learning how to mark and reward behaviors that you want. And this marking is normally done with a clicker.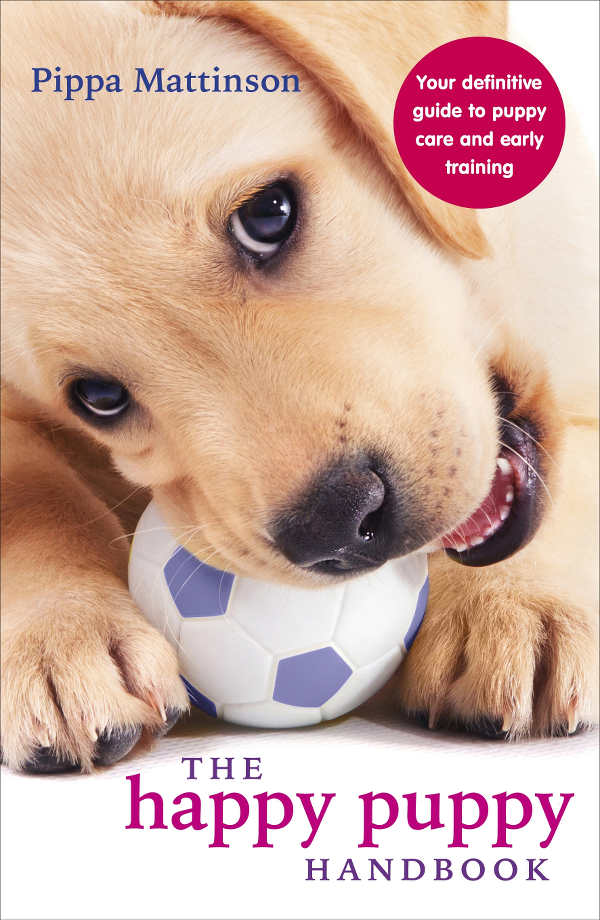 The Perfect Companion For Life With A New Puppy
Once you have a dog that will sit on command you can use these cue to stop them doing other unwanted behaviors too. Like jumping up, chasing or running away.
But to get to this point those cues need 'proofing'. The process by which we teach a dog that what we say applies regardless of what else is going on around them.
Learning to walk nicely to heel, on and off leash, are also fundamentals that most owners expect.
Larger dogs like the Labradoodle have the potential to pull hard and get themselves into mischief when out at the dog park. Heelwork can really help to avoid these issues.
How to Find Help for Labradoodle Training Problems
Not everyone wants to train alone, and not everyone has the experience to do so.
Finding a local trainer that uses positive reinforcement methods is one potential great solution, the other is to look at online training courses.
Wherever you go to find more information on Labradoodle training, just make sure that they use modern positive methods and are working towards the same goal as you.
This is the best way to ensure you end up with a happy, settled and well bonded companion.