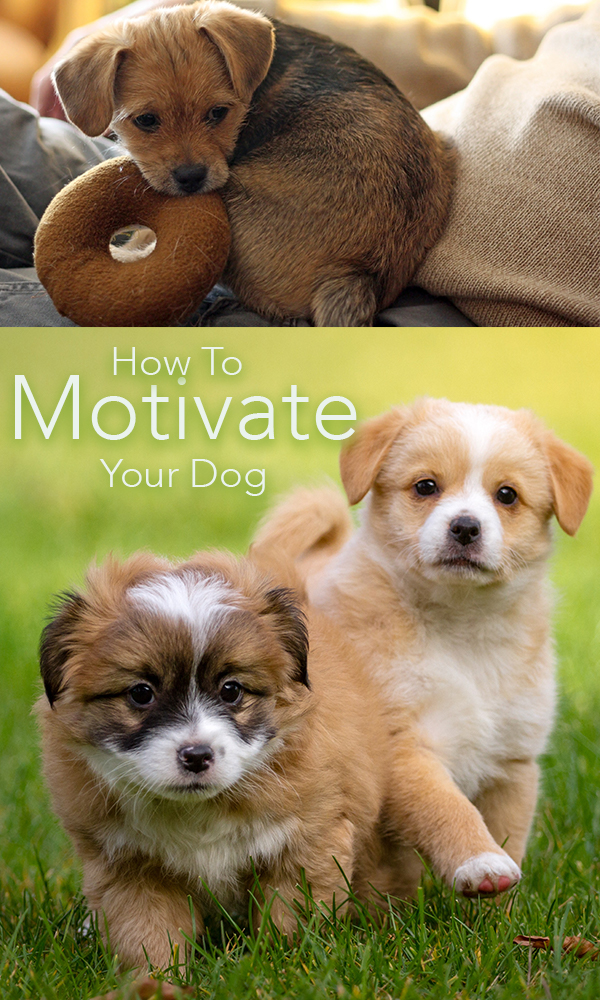 We all need motivation. I need motivation to get up in the morning, motivation to clean the house, to write, or answer work emails, motivation to exercise and so on.
We all do.
In fact motivation is an absolute requirement for survival. Without it, we would do nothing at all.
In this article, we're going to look at how to motivate your dog.
Dogs need motivation
It goes without saying that our dogs need motivation too.
They need motivation to come when they are called, motivation to lie down when they are told, to wait for their food, or sit quietly to have a lead clipped on.
If dogs are frequently and effectively motivated to respond to our cues, those responses eventually become a habit, and that's what dog training really is.
Building a habit in your dog, of responding in a particular way, to a particular signal from you.
Old methods of motivating dogs
In days gone by we often used to motivate dogs with fear.
Fear of being told off, shouted at, jerked, stared at, grabbed or shaken. Even fear of being smacked.
In other words, we motivated dogs to avoid being bad
Modern methods of motivating dogs
Nowadays trainers tend to use motivators that dogs want, rather than motivators that they are afraid of.
We motivate dogs to behave in ways we approve of, rather than motivating them to avoid behaving in ways we disapprove of. There are some good reasons for this change in approach.
But it means we need to think hard about great ways to motivate our dogs
Love as a motivator
People who are new to dog training often hope that love or affection will be a motivator for their dog. They hope that their dog will obey them or listen to them because he loves them.
Unfortunately, affection is not a sufficiently powerful motivator to cause big changes in behavior in our dogs.
And while a puppy's need for 'grown up' protection can be useful, love or affection definitely isn't something you should try and rely on when you try to train your dog
Respect as a motivator
People who don't want to use food in dog training, often hope that 'respect' will motivate their dogs. They may even believe that their dog is motivated by respect.
But when such trainer's methods are studied closely, 'respect' turns out to be fear. Albeit probably in a mild form. The dog is motivated by fear of the handler's disapproval, or by expectation of some kind of correction.
What motivates our dogs?
It is interesting to consider what motivates us, and what motivates our dogs. Because understanding motivation helps us to train ourselves and our animals.
Powerful motivators make great training tools, and such motivators are things that we will work very hard to obtain.
Primary motivators
The most powerful motivators are ones that are driven by basic survival needs, such as the need to eat, drink, and so on.
For this reason, food is a powerful motivator for a hungry dog, and that is why food is such a useful dog training tool
Other motivators are often tied up with these primary ones.
Not so very long ago, dogs had to hunt in order to eat, and so hunting, or behaviors involved in hunting such as chasing and grabbing moving objects, is highly motivating for many dogs.
How to motivate your dog in training
Motivators are important because if we can control them, specifically if we can allow the dog to access them in a controlled way, then we can control the dog's behavior.
So it is important to use and choose motivators wisely. They need to be things we can easily control and gain access to.
Choosing motivators
Your dog may love swimming and access to water may be a powerful motivator for him. But unless you have a pool in your garden it probably won't be a consistently useful training tool.
Food is a great motivator to use in dog training, because it is highly valued by the dog, always accessible, quickly consumed, and it is very portable.
Dogs who are not motivated by food
Some people think that their dog is not motivated by food. Sometimes this is because the dog is overweight, or overfed on that particular occasion. Most often it is because he is overexcited.
This overexcitement occurs when there are competing motivators around the dog.
This can be overcome by lowering the dog's level of excitement in the presence of the competing motivators – we'll look at that in a moment
What are competing motivators?
A competing motivator, is something that the dog wants more than what you are offering him. A squirrel to chase for example, another dog to play with, or a ball to run after.
In training, we have to control access to competing motivators in order to retain control over the dog and over the training process
Toys and games
Toys and games can be great motivators, though providing access to them is often more time consuming than giving food.
It takes longer to play a game of tug for example, than it does to swallow a piece of chicken.
A great way to use a toy as a motivator, is to make access to that toy very special, find something your dog is particularly interested in and ration access to it.
Use it as a special reward. And never leave it lying around so that your dog has chance to become bored with it.
Motivation in puppy training
Toys are not necessarily the best motivators for the early stages in training where we need a young dog or puppy to complete lots of repetitions quickly in order to establish new behavior.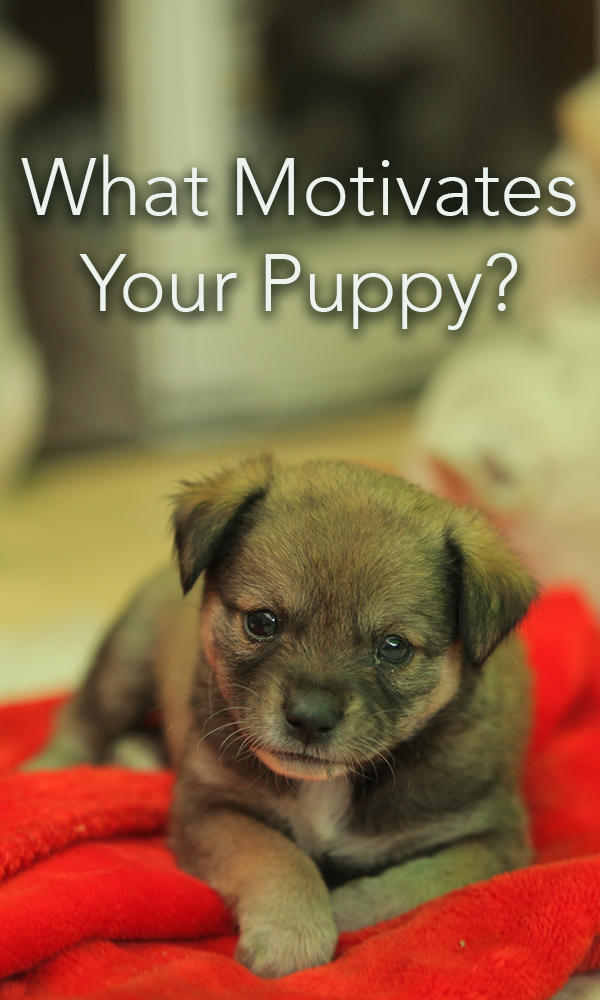 Food is a brilliant motivator for puppy training because it can be delivered and swallowed so rapidly
Different motivators for older dogs
Later on training though all kinds of opportunities can be used to motivate your dog and reinforce his behavior including
▪ Access to other dogs
▪ Access to people
▪ Access to scent
▪ Access to free running
The key to motivating your dog
The secret to motivating a dog is to use powerful rewards that can be easily and rapidly delivered, and to control competing motivators until the dog is capable of ignoring them.
This means training the dog further away from the competing motivator, or reducing the power of the competing motivator to begin with.
We can get a friend with a quiet dog to have him sit still near where we are training for example, rather than expect our puppy to obey while another dog is running around nearby. As the dog's focus and concentration improve, so will his ability to resist competing motivators
Using motivators also means controlling when and where the dog gets them. In other words denying the dog access to them unless he does what we want, and allowing the dog access to them when he complies.
This is not always straightforward but it has to be done.
Recognising that it is your responsibility, and yours alone, to control your dog's access to motivating activities, such as running, swimming, playing and eating, is a huge part of becoming successful in dog training
Find out what motivates YOUR dog
Some things are great motivators for most dogs. But every dog is different. And what motivates your dog is not necessarily the same as what motivates mine.
The important thing to ensure is that you don't try and choose your dog's motivators for him.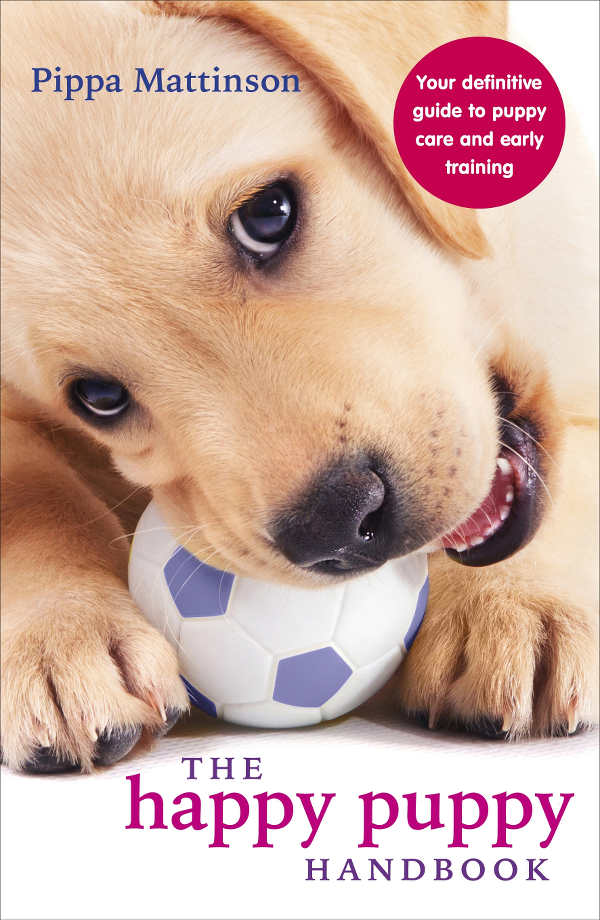 Because people are notoriously bad at getting that right.
All you have to do is observe, acknowledge and remember.
▪ Observe your dog and watch what he really enjoys
▪ Acknowledge that he might prefer tug over a cuddle or food over a stroke
▪ Remember what motivates your dog and make sure you use that knowledge in your training sessions in the future.
Summary
Remember, you would not consider working your whole life long for praise alone. You need more motivation than that and so does your dog.
It isn't just fair and reasonable, its essential.
Without it, the training process is doomed to failure, and you'll be stuck in the dark ages, trying to get your dog to 'respect' you.
Get it right, figure out what motivates your dog, then control his access to it, and you will be well on your way to success as a kind, compassionate, and effective trainer for your best friend.
More information
There are a number of articles on this website that will help you to motivate your dog. Here are five of them
You might also enjoy my book Total Recall.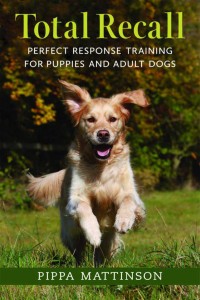 It shows you how to motivate your dog using a force free recall training programme that you and your puppy can work through together.
How about you?
What motivates your dog? Is he a tennis ball freak or is a frantic game of tug his thing? Does he long to play with other dogs, or would he rather snuggle up to human being.
Is he mad about hunting, or crazy for roast chicken? We'd love to hear what his favorite reward is – share in the comments box below.