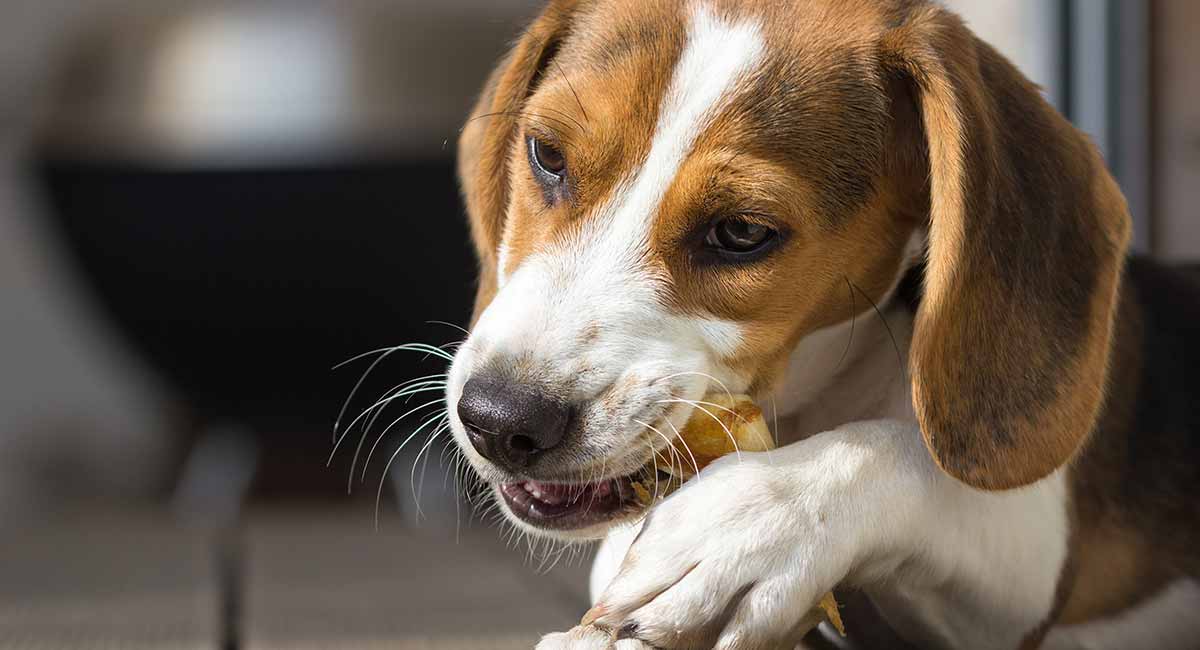 A healthy Beagle lifespan is anywhere from 10 to 15 years, which is consistent with other breeds of similar size, but of course, this varies considerably. But some Beagles have even lived up to 17 years. How long do Beagles live? There is a lot to consider to answer this question. Some noteworthy questions are:
"Is it a purebred Beagle or a crossbreed?"
"What are the Beagle's lifestyle and diet like?"
"What health problems do old Beagles have?"
All of these factors impact the Beagle lifespan. All dog lovers hope their pup will live a long and happy life. And the things you do as a pet owner are an important part of expanding Beagle life expectancy. It starts with asking the right questions, and we'll explore factors that contribute to the length of a Beagle lifespan.
Beagles Are Lovable Dogs
First of all, if floppy ears, strong bonds, and interesting vocalizations are the things you look for in a dog then chances are you are interested in a Beagle.
A Beagle is considered to be a loyal companion and is known for its friendly, curious, and easygoing nature. It's no wonder this is such a popular species of dog. If you want to find out more about Beagles, make sure to check out our guide to Beagle facts!
How Long Do Beagles Live For On Average?
On average, a healthy Beagle lives for about 12 ½ years. Consequently, you could round that out to 13 years, although there are no guarantees they'll live that long.
This shows a small increase in Beagle lifespan in the past 25 years. In 1994, the average lifespan of beagle dogs was considered to be 11 to 12 years.
Beagle Lifespan Compared With Other Breeds
Interestingly, an average, healthy Beagle lifespan is a bit longer than most other dog breeds. Why is that? We'll take a closer look at why this might be, including looking at the impact of a dog's physical size, diet, and vaccinations.

Factors Affecting Beagle Lifespan
When asking the question, "How long do Beagles live?" there are many factors to consider in a dog's life that can make a huge difference. We'll take a look at factors like breeding, genetics, lifestyle, training and care for the dog to answer this question.
When considering a dog's life expectancy, the first concern is health. For all dogs, life-threatening medical problems can be:
Acute: something that just happens once like a car accident or an infection.
Genetic: something the puppy inherits from one or both parents. Credible breeders will screen for known genetic problems as part of their normal routine.
Chronic: a recurring medical problem such as diabetes.
Likewise, there are conditions in each category that can potentially influence the Beagle lifespan specifically.
Do Beagles Have A Lot Of Health Problems?
Overall, Beagles are a pretty healthy breed, however, like all dogs, they have certain ailments to be aware of.
We'll take a look at some of them more in depth.
What Kind Of Health Problems Do Beagles Have?
These are some of the common health problems Beagles have:
Canine Epilepsy
Factor Deficiency (FVII)
Obesity
Neonatal Cerebellar Cortical Degeneration (NCCD)
Pain Syndrome

Beagle Lifespan And Canine Epilepsy
Although many dogs live very happy lives with canine epilepsy—if left untreated—it can be life-threatening. Serious or repetitive seizures can cause brain damage that may lead to death.
There are three types of canine epilepsy: reactive, secondary, and primary. All three require medical treatment.
Reactive canine epilepsy is usually a symptom of another serious problem like kidney failure or liver disease, both of which are enough to cause the death of a Beagle.
The same is true for secondary canine epilepsy, which is attributed to acute medical problems like a tumor or stroke.
A diagnosis of primary canine epilepsy means the vet doesn't know what is causing the seizures, just that they need to be controlled.
Beagle Lifespan And Obesity
Obesity is a growing concern in all dogs but seems to haunt Beagles more than most. Why? In part, because they will eat just about anything. They also are always hungry and looking for tasty treats anywhere they can find them.
As a Beagle owner, it's up to you to control the dog's diet and that takes a little bit of ingenuity.
Don't leave food out. If you leave your burger unguarded on the counter while you go to the bathroom, expect it to be missing when you come back.
Put the garbage somewhere where the dog can't get to it. They really will eat anything.
Give treats wisely. They love them a little too much.
Don't be fooled by that woeful face. You know the one. All Beagles have it and they know just when to put that sad, sorrowful look to use.
Obesity has the same effect on dogs as it does on humans. It increases the risk of diabetes, heart disease, respiratory arrest and joint problems.
Beagle Lifespan And Factor Deficiency
Factor deficiency is a rare bleeding disorder, with FVII being one of the chemicals involved in blood clotting. The good news is it appears to be a minor condition in most beagles, as surgery occurs without concerns.
But if a dog is compromised in any way it is beneficial to be aware of this condition and screening is very important.
Beagle Lifespan And Pain Syndrome
Nowadays, it is called Steroid Responsive Meningitis (SRM). Because it was first associated with this species in the 1980s, at one time, vets referred to this condition as Beagle Pain Syndrome.
It typically starts with puppies around the age of 4 to 10 months. While the exact cause is unknown, there may be a genetic component that makes these dogs more susceptible to the disease.
SRM causes the immune system to attack the blood vessels that feed the lining around the brain, leading to swelling. However, it is treatable with steroids if caught in time as the name suggests.
Beagle Lifespan And Neonatal Cerebellar Cortical Degeneration (NCCD)
NCCD is a condition that can affect Beagle puppies. For years, veterinarians had no idea what caused it, but in 2012 they identified a gene mutation as the culprit.
Because the gene is recessive, both parents would have to be carriers for the puppy to develop the disease. Also, NCCD is not treatable, therefore it is critical that breeders screen for it.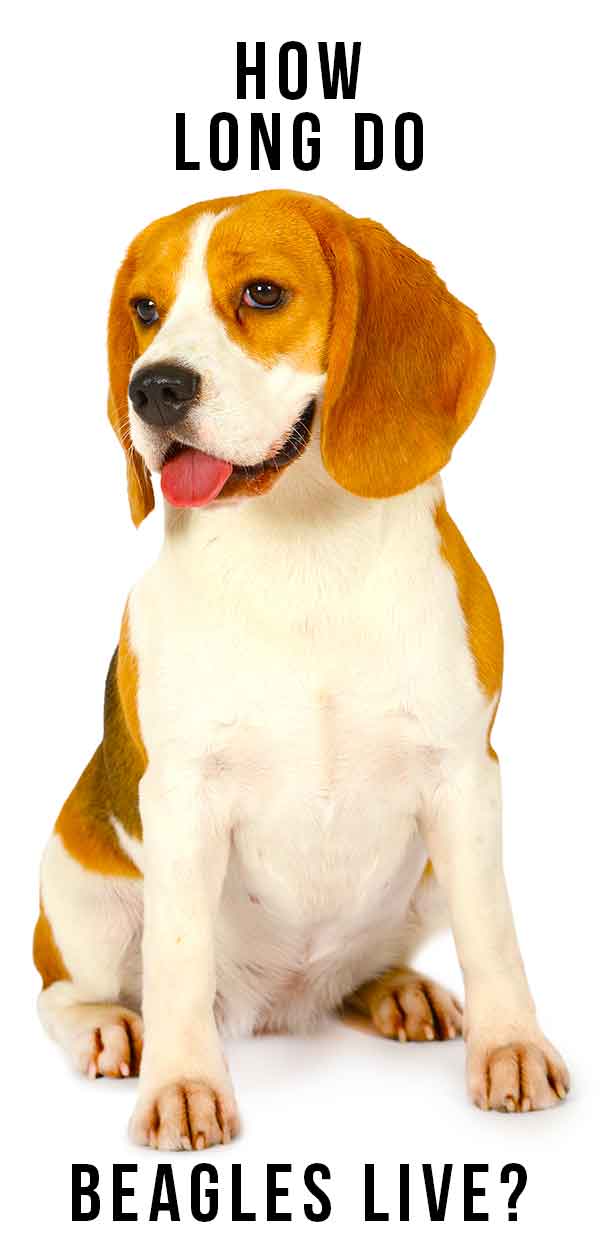 How Long Do Beagles Live: With Other Factors
There are a few other factors that can a decrease in beagle lifespan.
The size of a dog can impact the lifespan of a canine. For reasons unknown, small dogs like Beagles enjoy a longer lifespan than larger breeds.
On the other hand, in the lives of puppies and small dogs, there are higher incidences of trauma-related deaths than adults or larger breeds.
Increasing Your Beagle's Lifespan: Vaccinations And Good Pet Care
Vaccinations are one of the most proactive things pet owners can get to protect their little fur buddies. Like all puppies, Beagles need vaccinations early in life for deadly diseases like distemper and parvovirus.
Along with vaccinations, weekly ear checks, regular teeth brushing, a healthy diet and regular exercise will help your Beagle's lifespan.
Also, you want to protect your Beagle from daily threats such as heartworms, rabies, fleas and ticks. They rely on you to take them to the vet for a checkup each year and to get the booster shots they need to stay well.
Another thing you can do is consult a trusted veterinarian to help you create a care plan that addresses the nutritional and medical needs of your Beagle. It's always a good idea to schedule regular veterinary checkups and blood work.
Choosing A Healthy Beagle Puppy
To choose a healthy Beagle puppy, you should only go to credible breeders that do proper screenings for genetic diseases. Purebred dogs suffer from health problems at a younger age and may die at an earlier age than mixed breeds.
In the case of Beagles, the breeder should be conducting health screenings for conditions such as the following: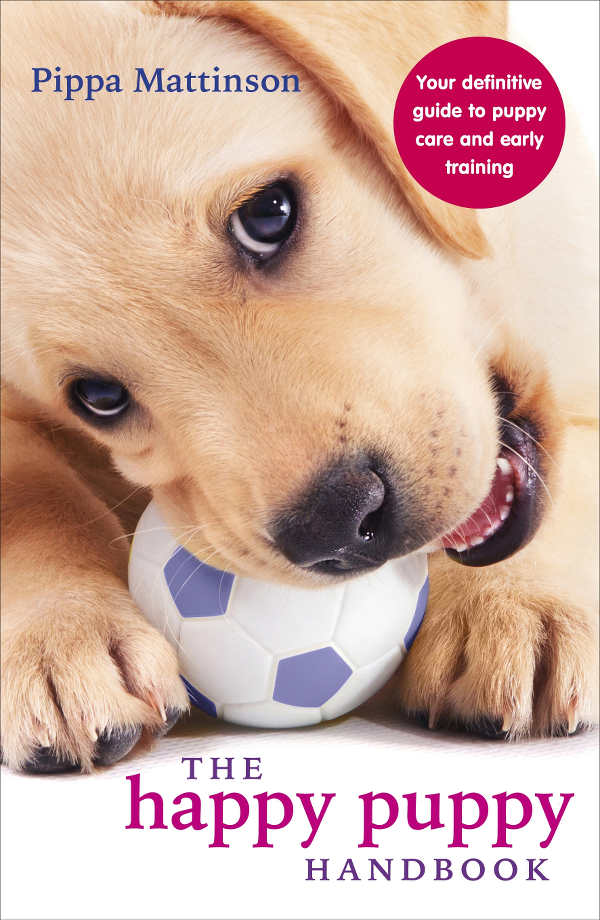 Hip Dysplasia
Imerslund-Grasbeck Syndrome (IGS)
Epilepsy
Eye Disorders
Factor Deficiency (FVII)
Lafora's Disease
Musladin-Lueke Syndrome (MLS)
Neonatal Cerebellar Cortical Degeneration (NCCD)
Health tests should include but are not limited to the following:
Hip Evaluation
MLS DNA Test
NCCD DNA Test
Ophthalmologist Evaluation
It's certainly advisable you contact a reputable breeder for further advice and a comprehensive list of tests.
Oldest Living Beagle
Finally, the oldest living Beagle on record lived an incredible 27 years, from 1975 to 2003, and made it into the Guinness Book of World Records. His named was Butch and he lived in Virginia, USA.
Not surprisingly, there are not too many breeds of dogs that live longer than a Beagle. But here are a few that are arguably even healthier that you can consider:
So How Long Do Beagles Live?
In conclusion, Beagles are loyal, floppy-eared, eating machines that make great companions and have consistently ranked high on the most popular breed registry.
So how long do Beagles live? While they are prone to some health issues, with proper medical care and appropriate screening from diligent breeders, the Beagle lifespan can range from 10-15 years or even longer.
In your experience, how long do Beagles live?
And if you own a Beagle, how old are they?
Let us know in the comments below!
References
Further Reading
Note: This article has been extensively revised and updated for 2019.