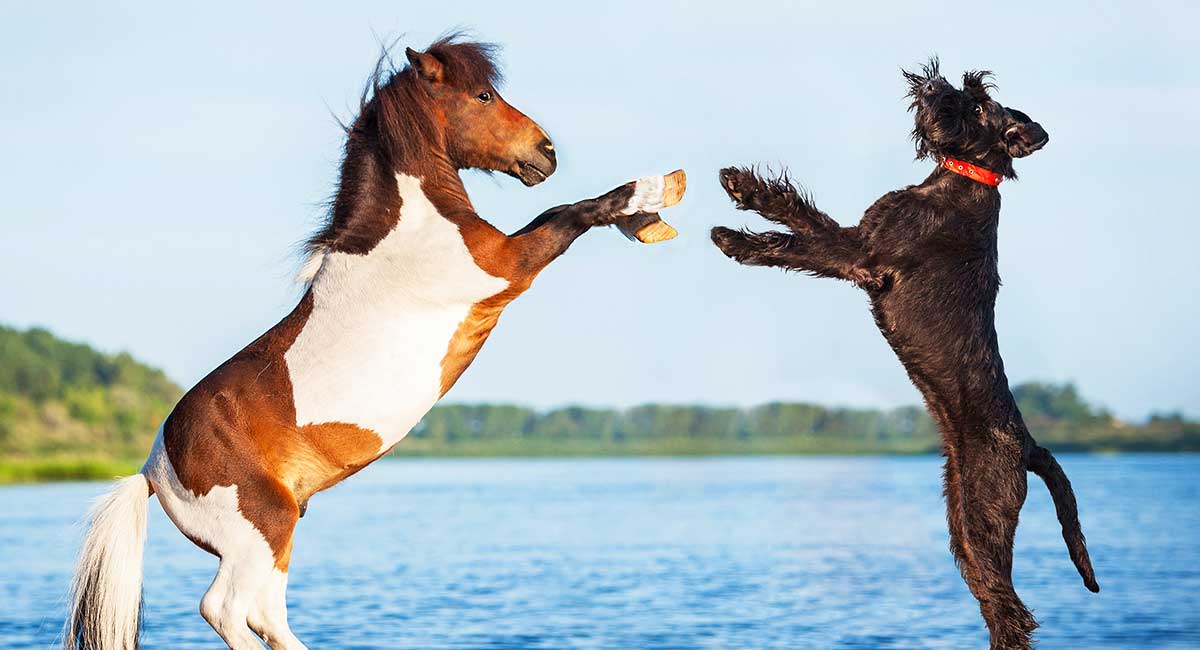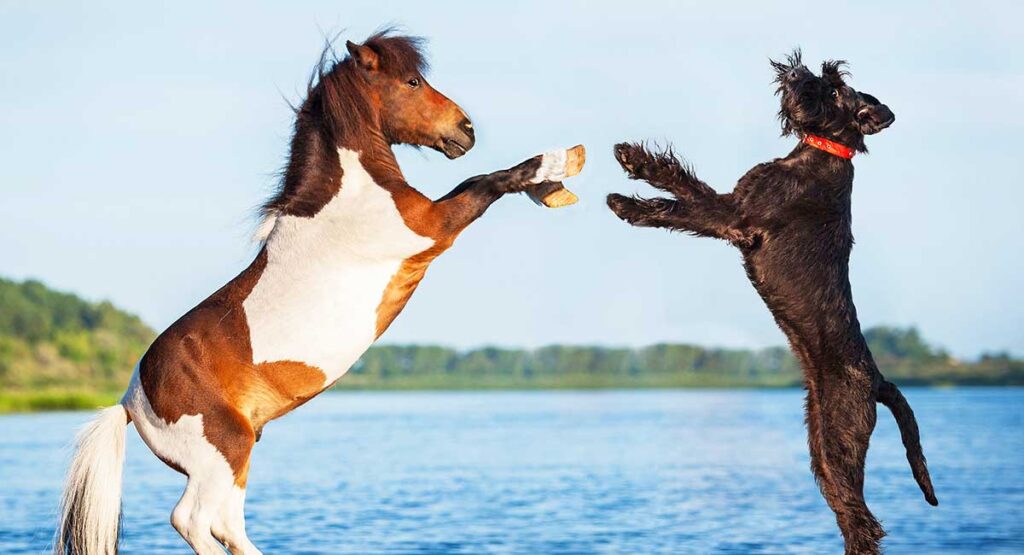 The Giant Schnauzer is the largest of the Schnauzer dogs. The average female will weigh from 55 – 75 pounds, and the average male reaches 60 – 85 pounds.
But, these huge dogs can actually grow up to 110 pounds in weight.
The Giant Schnauzer breed is protective, loyal, and intelligent. So, socialization and training are important from a young age.
Keep reading to see if this breed is right for your family.
What's In This Guide
Giant Schnauzer FAQs
Here are our readers' most popular and frequently asked questions about the Giant Schnauzer.
Let's start by going over the key stats about this breed.
Breed At A Glance
Popularity: 78 out of 195 AKC breeds
Purpose: Working
Weight: 55 – 110 pounds
Temperament: Loyal, protective, intelligent.
Here's everything we will cover in this guide:
Giant Schnauzer Breed Review: Contents
The first thing we should look at is where this breed comes from!
History and Original Purpose
The Giant Schnauzer was built to work. This breed hails from Germany, where his size was used to guard property and herd livestock.
But, it wasn't long before the Giant Schnauzer's watchdog skills took him from guarding the farm to guarding factories and other businesses, such as breweries, stockyards and butcheries.
At this time the breed was still mostly unknown outside of Bavaria. These dogs gained fame after being used as a military dog during World War 1 and again in World War 2.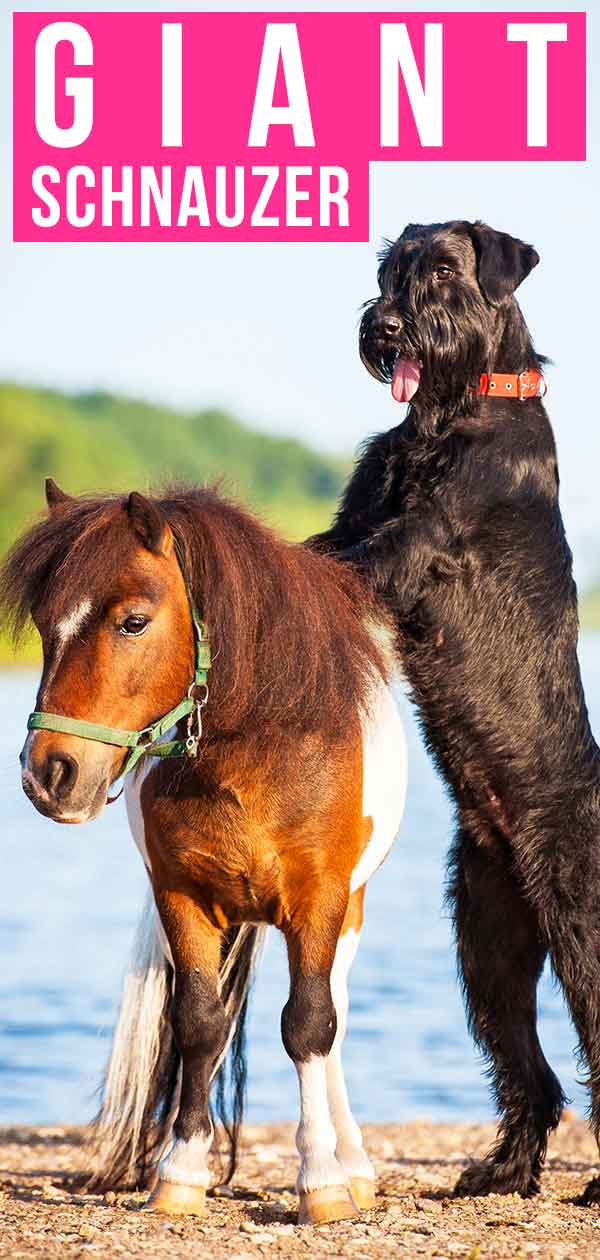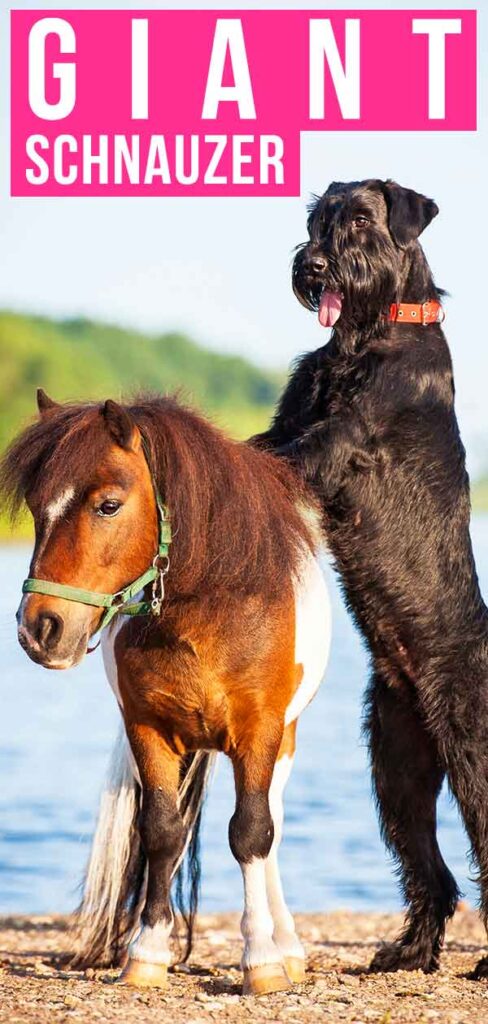 Popularity in America
By the 1930s, the breed had found its way to America.
But, despite his breathtaking looks and imposing size, it was another 30 years before this dog gained traction in the United States and became somewhat popular.
In 1962, it is said there were only 23 Giant Schnauzers registered with the American Kennel Club. But, by 1974, that number began to skyrocket.
Today, the Giant Schnauzer is still a well-known police and military dog. But he also makes a great companion dog for the experienced dog owner, loved for his loyalty and intelligence.
Fun Facts about Giant Schnauzer
Originally this dog was believed to be a descendant of the German Pinscher. In fact, he was once considered a rough-haired version of this breed.
Experts believe there could also be other breeds who possibly make up the Giant Schnauzer of today. Including:
Giant Schnauzer Appearance
Considering his name, it comes as no surprise that the Giant Schnauzer size is, well, giant.
This dog's weight can range from 50 to 110 pounds.
But, the average female weighs 55 to 75 pounds. While a male typically weighs from 60 to 85 pounds.
This breed's height is perhaps what really sets him apart. A female can grow as tall as 26 inches. While a male grows anywhere from 26 inches to 28 inches tall.
Coat Type
This dog's double coat is one of his most beautiful features. It is thick, weather-resistant and a bit wavy.
Naturally, he has floppy ears that are often clipped to be pointed and erect, and a short, docked tail.
His dense coat can come in two standard color types, including:
Giant Schnauzer Temperament
A Giant Schnauzer guard dog is common throughout the world. He is often used by the police and military, and it's easy to see why.
He is massive, commanding, and to the novice dog lover, a bit intimidating.
This is a breed that bonds closely with its owners and is fiercely protective of them by nature.
He is bred to be territorial. So, he does best with those who know how to properly train and handle a large, protective breed.
Can He Be Left Alone?
The Giant Schnauzer does best with doggy jobs. He will not tolerate being left alone or left outside in the backyard to his own devices.
This is a breed who requires people's time and companionship. He must be with his family often to stay happy and feel fulfilled.
Leaving this breed alone for too long can result in unwanted, destructive behaviors.
Importance of Socialization
These traits mean that this breed is often not recommended for families with young children. He may also not react well to unfamiliar dogs.
Socialization will help to control any potential aggression. Make sure to socialize your dog to every type of creature and situation from a very young age.
Male Giant Schnauzers especially are more territorial around the same sex. So this is not a breed you would want to take with you and let roam free in the dog park unless he has been extensively socialized and well-trained.
And again, because of his naturally protective personality, this breed requires extensive early socialization in puppyhood and then throughout his life.
He will also benefit from obedience training. But, luckily, the Giant Schnauzer is incredibly intelligent and very trainable.
Training and Exercising your Giant Schnauzer
The Giant Schnauzer is a very active breed that needs near constant companionship.
We've looked at the need for plenty of socialization and obedience training. But this breed may also benefit from another large dog to grow up with if you are unable to be around him all the time.
Another dog will come in handy when exercising your Giant Schnauzer. This is because he will require lots of playtime in the yard, long walks, jogs, or hikes each and every day, and fun doggy games such as fetch and Frisbee to keep him occupied.
Wonderfully, the Giant Schnauzer is incredibly smart and loyal. Plus, he is eager to please his family, making training him a breeze.
Still, and as previously mentioned, he requires tons of socialization and obedience training.
While we recommend this training for all dogs, it is especially important for a territorial dog with such strong guarding instincts.
Giant Schnauzer Health and Care
The Giant Schnauzer lifespan is quite long for a dog of such a large size.
In fact, a healthy one can live on average between 12 and 15 years.
However, like any dog, this breed has some inheritable health conditions to be aware of.
Hip Dysplasia
Hip dysplasia is a common problem in larger dogs. In this issue, the hip joint is malformed. It doesn't always show up in puppies, but will degenerate over time.
Buying puppies from a reputable breeder can minimize problems like this. Good breeders will use hip testing on their dogs, and only breed from dogs with low hip scores.
Unfortunately, this problem has no cure. But there are things your vet can advise you to help keep your dog comfortable.
Osteochondritis Dissecans
Osteochondritis dissecans is another issue that affects a dog's joints.
This is an inflammatory problem. It is characterised by diseased cartilage that has separated from the bone in a joint. This can be a really painful problem that can cause your dog to limp, or even avoid using the affected limb.
Cures and treatments will vary depending on the severity of the issue. Your dog may need rest, inflammatory medicine, or even surgery.
Hypothyroidism
Hypothyroidism is a condition where your dog's thyroid gland is underactive, slowing down his overall metabolism. It can be caused by other diseases, but is also hereditary.
Hypothyroidism will affect almost every organ in your dog's body in some way. Signs can include weight gain with no increased appetite, lethargy, getting cold easily, dull hair, and more.
This problem can be treated but not cured. So, go to your vet if you suspect your pup has this problem.
Gastric Torsion
This problem is also known as Gastric Dilation Volvulus, or bloat. This problem is characterised by the twisting of your dog's stomach, often because it has filled with gas.
It is crucial to take your dog to the vet as soon as possible if you think it has bloat. Signs include: anxiety, saliva, excessive air intake, and gut bloating.
Treatment will vary depending on the severity. So, it's important to identify this problem as soon as possible.
Health Testing
To ensure your Giant Schnauzer has the best shot at a healthy life, we like to recommend early health screening in your puppy.
Early health screening can help you to prepare for or even prevent certain genetic health concerns your dog may be predisposed to.
Dietary Needs
Since the Giant Schnauzer is such a large dog, he will do best on a high-quality dog food that is appropriate for larger breeds. As well as for his age, weight and energy level.
Because this breed is so active, he may require a higher calorie intake than many other breeds.
Always be sure to research any human foods you are tempted to share with your dog, as many human foods may be dangerous for him.
And of course, your pup will need plenty of access to fresh water every day.
Dog treats can be given when necessary, especially during training.
Shedding
Despite being a massive dog, Giant Schnauzer shedding is not something a prospective owner who suffers from allergies should worry about. This dog does not lose his hair often.
While some sources will claim that "Giant Schnauzer hypoallergenic" go hand-in-hand, the truth is that there is no such thing as a hypoallergenic dog.
However, this breed, much like the Poodle and Yorkshire Terrier, produces less dander in their fur. So, it induces fewer allergy symptoms to their human counterparts.
So, does this breed shed? Not often, but Giant Schnauzer grooming still requires a bit of maintenance.
Grooming
Due to his thick and weather-resistant coat, the Giant Schnauzer will require weekly brushing to reduce matting and knots.
He will also need to be trimmed or clipped on a regular basis to keep his coat healthy and looking its best.
Many owners spend a lot of time grooming their dog, while others opt to take them to a professional groomer. The choice is entirely up to you.
And like all dogs, the Giant Schnauzer will need his nails trimmed regularly to avoid cracking and splitting. Keep his ears cleaned to stop moisture and waxy buildup from causing ear infections.
Do Giant Schnauzers make Good Family Pets?
This breed is a gorgeous, loyal dog who is full of intelligence and energy. But, he may not be the perfect pet for everyone. Especially the novice dog owner.
Even experienced dog owners could find their hands full with this breed because he requires lots of attention, training, socialization and companionship.
Also, keep in mind that if you have younger children under the age of 12, this may not be the right dog for you.
The Giant Schnauzer may feel that his primary job is to protect you and keep you safe. So, he can show aggression if not properly socialized.
The Best Home
Think about your home and living style before choosing this dog. The best home for a Giant Schnauzer will have a large, fenced-in yard for your dog to play in.
He needs people around most of the time to stop him from getting bored, anxious, or depressed. Failing that, a home with another dog is a great way to keep this breed happy and content.
These are all important things to consider when considering adding a Giant Schnauzer to your family.
However, if you live an active lifestyle, are single or have older children, and are able to be home often and provide the necessary training and socialization this dog requires, then he just may be the right dog for you.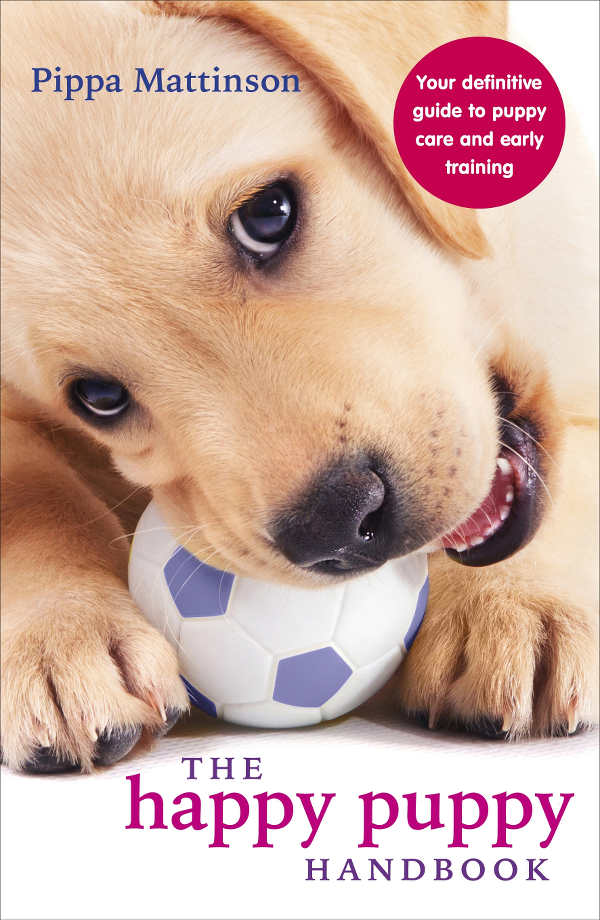 Rescuing a Giant Schnauzer
Many people will consider rescuing a dog rather than getting a puppy. Rescuing is a great way to offer an adult dog a second chance at a loving home.
Plus, dogs from rescues and shelters are going to cost much less than a puppy from a breeder. There will be adoption fees. But these typically run from about $50 to $100.
Shelters will usually cover the initial vet fees. So, you know you are bringing home a dog who is up to date on all his vaccines and is otherwise healthy overall.
We've placed a list of Giant Schnauzer rescue centers at the end of this article in case you decide to go down this route.
Finding a Giant Schnauzer Puppy
Giant Schnauzer puppies are easy to find because there are a number of breeders to choose from.
When picking your breeder, be sure to do plenty of research and ask lots of questions.
Keep in mind that reputable breeders should be able to provide health certificates proving their litters have been screened for certain generational health issues.
Also, be prepared to spend a pretty penny.
Giant Schnauzer breeders can charge you anywhere from $500 to over $1000, depending on whether your puppy's parents are show quality or not.
You can take a look at our puppy search guide for extra help.
Raising a Giant Schnauzer Puppy
Caring for a vulnerable puppy is a big responsibility. There are some great guides to help you with all aspects of puppy care and training.
You'll find them here, listed on our puppy page.
Popular Giant Schnauzer Breed Mixes
A purebred Giant Schnauzer might not be the perfect dog for you. But there are plenty of mixes that you might want to take a look at.
Check out some of our guides on them below.
Similar Breeds
If you don't have quite the right home for this breed, you may want to consider a similar, but different, breed.
Here are some other large dogs that may be perfect for you.
Pros And Cons of Getting A Giant Schnauzer
We've looked at a lot of information on this breed. So, let's recap the pros and cons of this big dog.
Cons
Needs a lot of exercise
Can suffer from separation anxiety if left alone too much
Can be aggressive if not socialized properly
Is likely to guard its family against strangers
Prone to some incurable health issues.
Pros
Has a long average lifespan
Great for active families
Easy to train
Giant Schnauzer Products and Accessories
There's a lot of stuff you need to get when you're preparing for a new puppy. And finding the best products can be overwhelming.
So, here are some review guides that you might find useful.
Indestructible Dog Toys
Large Breed Dog Food
Giant Schnauzer Breed Rescues
Here are some rescue centers that you should take a look at if you want to adopt this dog. If you know any great rescue societies that we have missed, let us know their names in the comments.
USA
UK
References And Resources
Gough A, Thomas A, O'Neill D. 2018 Breed Predispositions to Disease In Dogs and Cats. Wiley Blackwell
O'Neill et al. 2013. Longevity and Mortality of Dogs Owned In England. The Veterinary Journal
Schalamon et al. 2006. Analysis of Dog Bites In Children Who Are Younger Than 17 Years. Pediatrics
Duffy D et al. Breed differences in canine aggression. Applied Animal Behavior Science 2008
Greco, D.S., et al., 1991, "Congenital Hypothyroid Dwarfism in a Family of Giant Schnauzers," Journal of Veterinary Internal Medicine.
Howell, T., King T., and Bennett, P., 2015, "Puppy Parties and Beyond: The Role of Early Age Socialization Practices on Adult Dog Behavior," School of Psychology and Public Health, La Trobe University.
Kleiter, M., et al., 2008, "Hypercalcaemia Associated with Chronic Lymphocytic Leukaemia in a Giant Schnauzer," Australian Veterinary Journal.
Pongracz, P., et al., 2005, "The Pet Dogs Ability for Learning from a Human Demonstrator in a Detour Task Is Independent from the Breed and Age," Applied Animal Behavior Science.
Sutter, N.B. and Ostrander, E.A., 2004, "Dog Star Rising: The Canine Genetic System," Nature Reviews Genetics.
Wilbe, M., et al., 2010, "Increased Genetic Risk or Protection for Canine Autoimmune Lymphocytic Thyroiditis in Giant Schnauzers Depends on DLA Class II Genotype," Tissue Antigens.