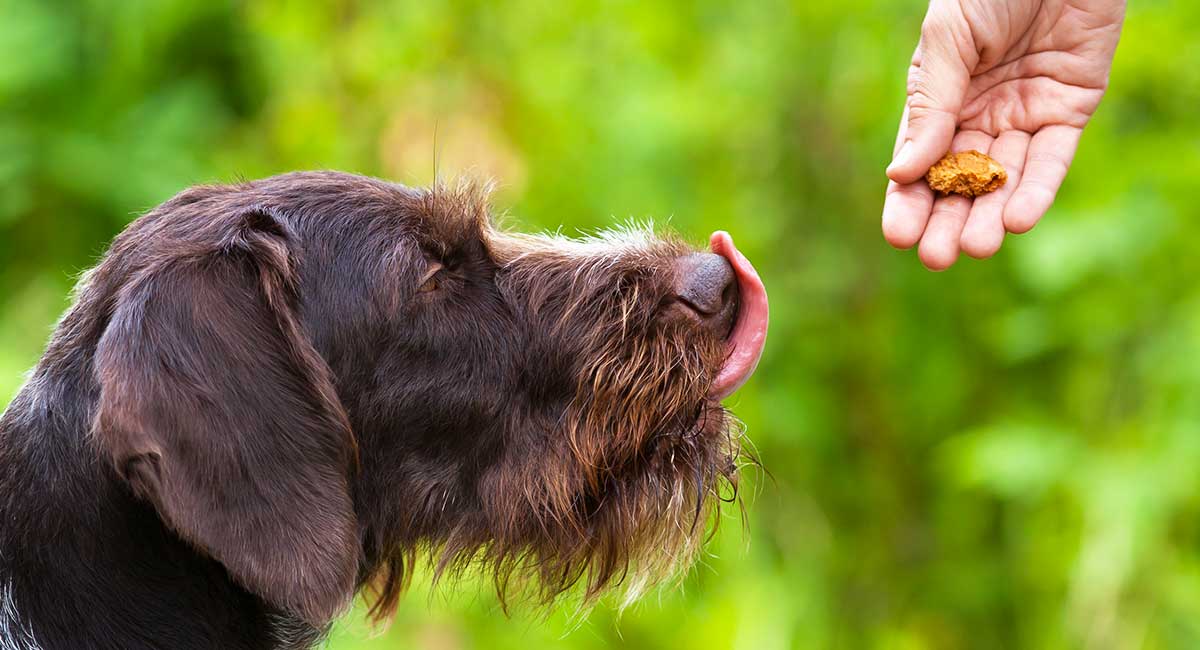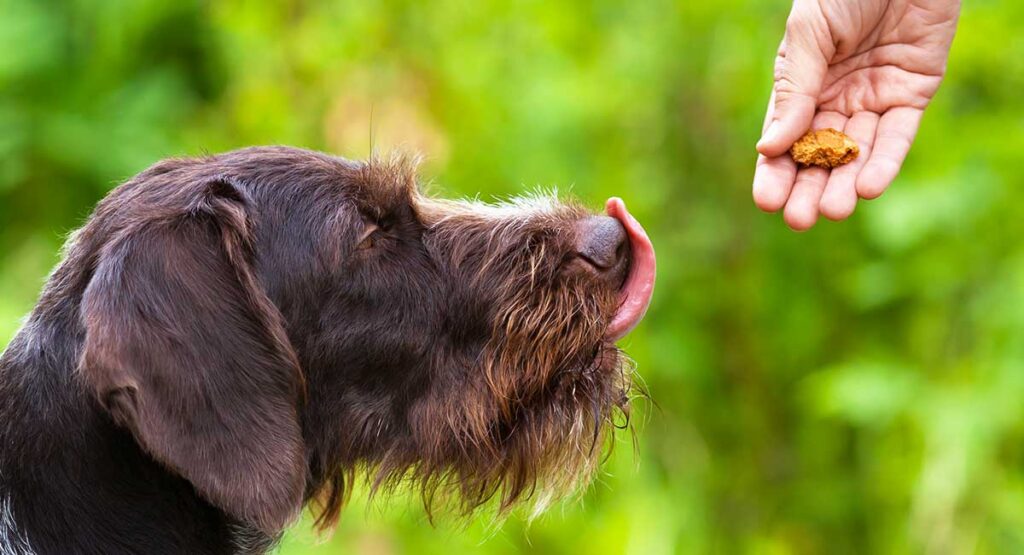 Why do so many people use food to train dogs? Have they forgotten how to train dogs without it? Is dog training with treats really necessary?
Pippa takes a look at the pros and cons of dog training with food, and why so many modern dog trainers are turning to treats.
'Dog Training With Treats' was written by our founder, best-selling author Pippa Mattinson. Pippa's online dog training courses are available on the Dogsnet website.
When I was a child using food in dog training was not popular.
Traditional views on dog training treats were that dogs should obey out of respect and love for their owner.
And that edible rewards were cheating.
Disobedience was treated with punishment, which was thought to be an unpleasant necessity in order to remain in control of the dog.
People who began training with food in the seventies were widely considered by mainstream dog trainers to be soft and incompetent.
How dog training has changed!
We've moved on since the days when dog training without treats was normal practice. Most professional behaviorists and dog trainers nowadays do train using treats or food rewards.
Yet the feeling that food is kind of 'cheating' still persists in the general population. Along with an assumption that people using food have in some way failed at using 'other' methods.
And to a lesser extent the myth that training with food doesn't work, or that it involves bribing dogs to be good, still persists too. This is particularly the case within the gun dog training community
Let's look some more at that first assumption.

Are people who use food failing as trainers?
"What is it with you gundog people needing treats for dogs to come back?" someone tweeted at me the other day, as if the use of food in training was a need or necessity for some people, some kind of last resort.
As opposed to something that they do from choice.
In reality, most gundog trainers do not use food in training.
Like many people my age, I spent around thirty years training dogs without food.
There is no doubt that food is not necessary in order to train a dog.
You don't have to use treats in dog training!
Thousands if not millions of dogs have been trained without a morsel of food passing their lips during a training session.
You don't need to use treats in order to train a dog.
Most working gundogs in the UK and the USA today are still trained without food. I believe the same goes for working sheepdogs too.
Why choose to use food in dog training?
Trainers like me don't need to use food in training – instead we are choosing to do so.
So why are we now choosing to use food when we know how to train without it?
Or more specifically: why are 'traditional' trainers moving over to modern training methods?
Crossover trainers
For almost a decade, I have been transitioning to modern dog training methods.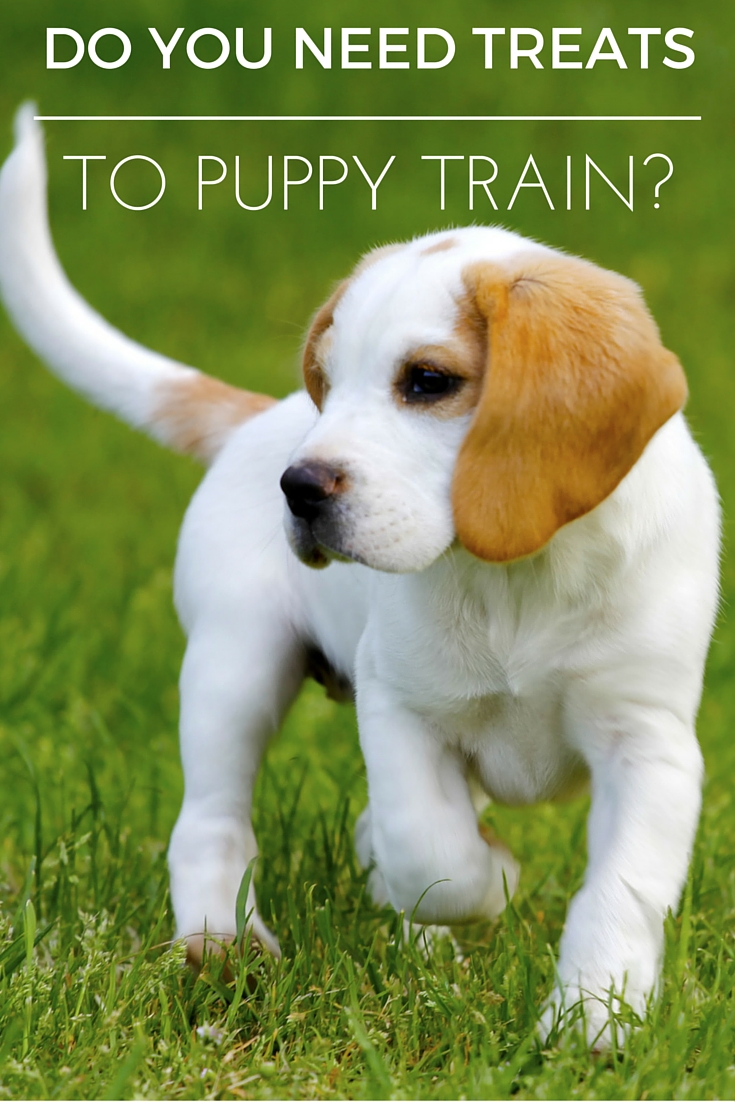 There is nothing special or unusual about me, in fact I was quite a late-comer to modern training.
The stream of individual trainers and dog training organisations making this transition is relentless.
Learning to train dogs using positive reinforcement and increasingly avoiding aversives of any kind is an amazing journey.
It can also a steep learning curve, and I have had to unlearn a lot of old habits, but the process has been and still is an extraordinary and joyful one.
What is driving the change to modern training?
Everyone who crosses over does so for their own reasons. I experimented with clicker training to fix a retrieving problem and was hooked.
I loved the change in attitude in my dogs when the fear of recrimination or making a mistake was removed, saw huge potential in the method, and become curious to try teaching other skills this way.
Some people cross over for ethical reasons, they decide that they just don't want to use punishment any more.
What seems to unite all crossover trainers is that none of us wants to go back to our old methods.
What about other rewards?
You may be wondering why we can't just train using positive reinforcement (and avoid aversives if that is your aim) without treats or food?
In our twitter conversation one tweeter said to me "Hmmm. Balls no good?". And that is a good question.
The implication behind the question is that food is in some way an inferior or less desirable form of reinforcement for a dog. But even if that were not the case, why not just throw a ball for the dog?
Let's take a look at that.
Why use food instead of other rewards?
Using rewards in training is nothing new. Dog trainers have been using rewards in training since forever. I too used rewards as a traditional trainer.
An opportunity to retrieve is a reward for a Labrador, and opportunity to hunt is a reward for a spaniel. Then of course there is a kind word and some gentle stroking. (We'll look at that in a moment.)
So why this new focus on food? Why not use that ball, or other toys, or affection, or praise?
The advantages of food as a dog training reward
Food has some distinct advantages as a reinforcer of behavior. Both in terms of how effective training is, and how pleasurable it is for both dog and trainer.
It's partly to do with how long it takes to deliver the reward. This speed of delivery, is a major factor in maximising one of the early benefits of positive reinforcement training, and that benefit is 'faster learning'
It takes a second to swallow a treat, and quite a bit longer to fetch a ball. Or even to make a big fuss of a puppy.
Let's compare a traditional ten minute training session with a clicker session of the same length.
Speed of reinforcement in traditional training
In my days as a traditional trainer, I might have taken a puppy into the yard, encouraged him to walk next to me, encouraged him to sit, praised and petted him. Then walked on a few steps, sat the dog again, then maybe tossed a tennis ball for him to fetch.
All nice happy stuff.
Maybe on one sit he would have got up before I said he can. I would have said "NO", and made him sit back down again. He would have looked a bit worried, but I'd have reassured him.
Nothing was harsh with puppies, but it would get firmer and more insistent with older dogs.
In that ten minute training session, I might have got the puppy to sit 8 or 10 times. No problem there.
Compare that with a clicker training session, for example.
Speed of reinforcement in modern training
Here I might be in the yard with a puppy the same age.
He sits, I click which releases him to fetch his food. He swallows his food in less than a second and having got up to get his food, is back on his feet ready for the next sit.
I get my 8 or 10 sits done in just over a minute and then do maybe 10 or 20 more.
But only half the ten minutes has passed. I can go and do something else and repeat the five minute session again later that day.
Or if the puppy is extra keen (and he probably is, cos this is all good fun!) I can now have another five minutes fun with a different skill. Maybe working on getting a nice hold on a dummy, or walking to heel.
Again, all nice happy stuff.
But many, many more repetitions are completed and these amount to many more learning opportunities, in half the time. And the dog is never stressed, never tense, because he knows without a shadow of doubt that he cannot get this wrong.
What's the hurry?
Now you might say, what's the hurry, but studies have shown that the rate of reinforcement specifically affects learning ability.
Reinforcements that are closer together enable dogs to learn more effectively.
So not only is my session time shorter, but the dog is more likely to retain what he has learned! It's a win-win situation.
What about praise and petting
It doesn't take long to say "Good Dog" or give him a stroke, does it? Why not just do that?
No it doesn't take long. But sadly, studies have shown that praise alone is not effective in changing dogs' behavior. Praise must be accompanied by physical interaction. And even then, these physical interactions are not high value rewards for most dogs.
Sadly, the reason that dogs trained with praise learn to co-operate is to avoid the consequences of getting it wrong, not to reap the rewards of a kind word.
Benefits of dog training with treats
Removing the possibility of getting it wrong, setting the dog up to win and avoiding aversives has other significant benefits in dog training, quite apart from speed and effective learning.
Training with food is essential for anyone not capable of administering physical rewards or corrections to a dog. Wheelchair users for example. Or for those of us who are simply unwilling to do so.
Training with food enables you to train without aversives or pressure which is of course ideal for small puppies, and has also been shown to reduce the risk of aggression in dogs.
These aversive-free, food-based methods are how we train in my online training courses.
What happens when food doesn't work?
Another concern about working with food is that the dog will somehow be less obedient, than a dog trained using traditional methods that include some form of punishment, however mild.
Or that you will get to a point when food 'stops working' and lets you down.
My dogs are working gundogs, and it is important to me that they are obedient or well behaved. Especially in the shooting field where obedience is an important safety issue.
So very early on in this process, I wanted to know; what happens when food doesn't work? Surely there would be times when the dog is far too excited or engrossed in what he is doing to come back when he is called, just for a piece of cheese?
This is a normal concern for traditional trainers. But it shows a lack of true understanding of the process. Here is another tweet which shows how this point is perceived.
"If a dog only comes to you for a treat, then it's saying you're not interesting enough to come back to."
Let's take a look at how this is wrong.
Avoiding bribery
You see, the assumption here is that the food is being used as a bribe or lure, to tempt the dog to return. That the handler is in some way bargaining with the dog "If you come back, you can have this, if you 'sit' I will give you this".
That would indeed be a very risky strategy for anyone training a dog to adopt.
A bribe is something that is offered to a dog to try to encourage a behavior. Food bribes only work if they are the best thing available to the dog, which outdoors, they rarely are. Successful trainers don't bribe, they train. The distinction is one of timing!
Successful dog training
Fortunately, although food is a poor management tool, it is a great training tool. Treats are a great way to teach a dog an automatic response to your cues or commands, and this is how we use food successfully to train dogs to high standards.
Why isn't everyone training with treats?
So if training with food works, and if guide dogs and police dogs and bomb detection dogs and behaviorists, and veterinarians, and many other groups of canine specialists are all moving over to positive reinforcement training.
And if all these people are using food as a reinforcer for at least a part of that training. Why are there still people out there who are confused about all this?
Why isn't everyone training with food?
Why are there still hang ups about using food in dog training
Part of the problem is of course that people are resistant to change. And people have bought into the idea that obedience and loyalty are somehow connected.
The word 'treats' doesn't really help either, as people worry about their dogs getting fat. Although of course food used in training can simply be deducted from the puppy or dog's daily allowance.
Perhaps the most difficult issue to address is that there is still a view that a dog who is rewarded with food is less of a dog than one that carries out the exact same action but is not rewarded by food.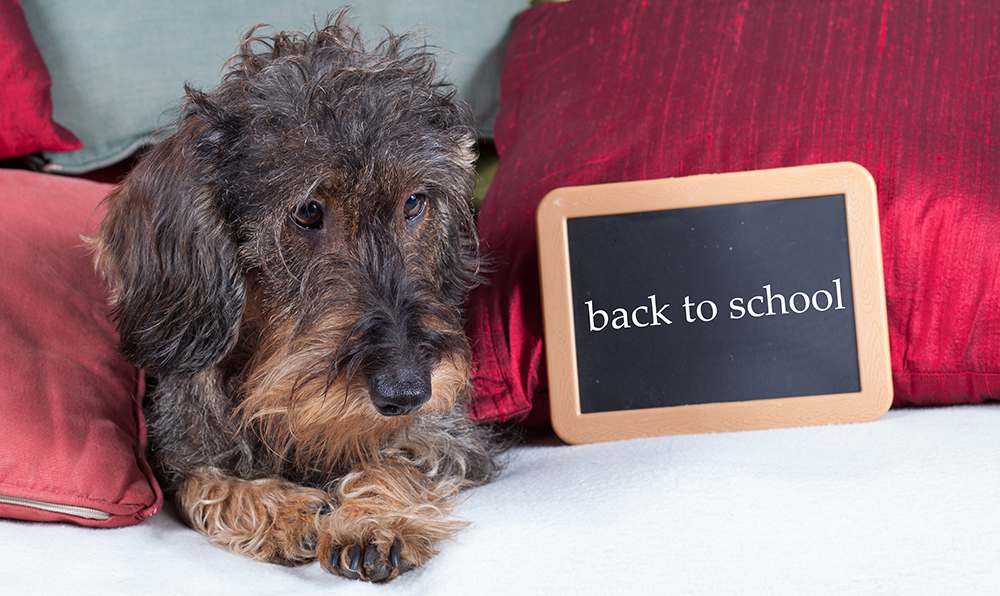 Less of a dog?
The view that the obedient response from a dog trained with food is somehow worth less that the same obedient response trained without using food seems kind of crazy to most modern trainers.
I do have some sympathy with this view though, because it's a view I held myself for many years.
It stems, I think, from a mistaken understanding of the relationship between loyalty and obedience, and of what obedience actually is. And from a feeling that those training with food are in someway buying their dog's obedience, when it should be freely given.
It also arises from a muddled view of how dogs actually learn.
A loyal dog
Loyalty is one of those qualities we most admire in dogs. We can't help noticing that even dogs whose owners are unkind or mean to them, will continue to show affection for and attachment to that owner. I think this is what most of us mean by loyalty or the love that dogs offer to the human members of their family.
In fact, this loyal bond between members of the group is a necessity in a social predator – that is you, me, and our dogs – in order to provide cohesion within the group.
Dogs will offer this loyalty even to people that do not love them or to people that abuse them. It's a group bonding thing.
An obedient dog
Obedience is another matter. Many people see disobedience as being disloyal. Yet obedience is a 'learned' behavior.
It isn't natural for a dog to obey someone just because he is loyal to them or sees them as a member of his family.
Disobedience is not disloyalty
One of the saddest things people sometimes say to me is – my dog doesn't love me, or my dog doesn't like me.
What they mean is that their dog does not obey them. He doesn't even listen when they give him instructions. They think this means that their dog doesn't love them
But disobedience is simply caused by a lack of training, and much of the confusion on this issue is due to the old concepts of pack leadership and respect.
Concepts which have now been abandoned by all almost all educated professionals in the dog training industry.
Obedience comes from training
The truth is, that obedience is something you get by training your dog. Nothing more, and nothing less.
And dogs are trained by the people who control the consequences of their actions.
You don't diminish the power, or value, of your dog's loyalty by using food to reinforce great behaviors while you train your dog.
On the contrary, evidence suggests that positive reinforcement training, which almost always incorporates using food, strengthens the ties that bind our unique partnership with the canine members of the family.
Obviously if you are going to train your dog with food, you need to use food effectively. Let's take a look at that now.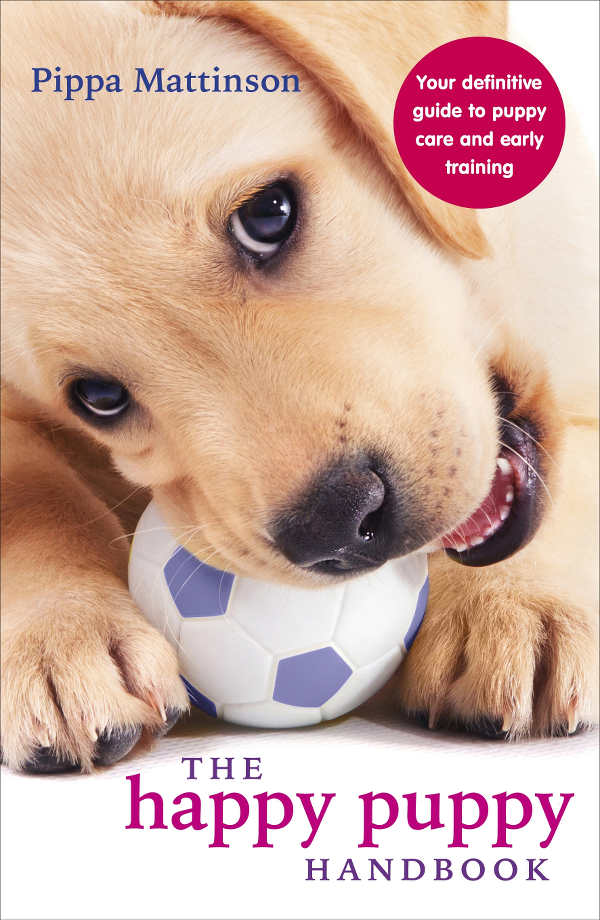 Using food effectively
It is not just about choosing the right food, or about delivering reinforcements at the right rate and time. Though these are important.
It is also about understanding the principles of reinforcement and training which are very different from the principles of bribery. All too often, people failing with food are failing because they are bribing their dog rather than training him.
Remember, a bribe is something you offer your dog to encourage a specific behavior. If your dog only obeys you when he can see or smell his reward, you are probably bribing him!
Timing is everything in reinforcement. In training, treats increase the likelihood of a behavior by being given after the behavior is offered!
Food as a motivator
Obviously, there are lots of ways of motivating dogs, and food is just one of them. In short, a motivator needs to be something a dog will work to get or avoid.
Many people unwittingly use poor motivators such as petting or praise in training, and then wonder why they get poor results and have to resort to punishment.
If you are not offering something that your dog will work to get, you will have to apply something that your dog will work to avoid, in order to change his behavior. This means correcting or punishing your dog. Something most of us would prefer to avoid.
Avoiding common mistakes
Many people start out wanting to use food and avoid punishment, but find it doesn't work for them. We know training with food works because so many trainers are successful with it, so if it isn't working for you and your dog, the bottom line is that you are doing something wrong.
Fortunately, it isn't difficult to put that right!
Common mistakes are using food too infrequently, or using food that is too low in value, such as biscuits.
If food is sufficiently appealing and delivered frequently enough, it is a powerful motivator and a very useful and portable tool for dog trainers.
Summary
Using food in training is a choice that increasing numbers of dog trainers are making.
Studies have shown that a rapid rate of reinforcement improves the efficiency of the dog training process and that powerful rewards reduce the use of aversives and improve the relationship between dog and handler.
Dog training with treats is a 'no-pressure' activity and can be used with the youngest puppies.
It is also a lot of fun.
Food is a powerful reinforcer, it is also easy to carry and quick to deliver to your dog.
My conclusion after many years of training both with and without food, is that to eliminate food from your toolbox is a bit like trying to train with one hand tied behind your back
If you have been training for some time without edible rewards, it is natural to feel a bit weird or uncomfortable about using food in dog training to begin with. I know I did.
Try and 'ride out' these feelings. They will pass. This is a period of adjustment.
There is no need to hurry to abandon food rewards for your dog. They are a source of great pleasure and encouragement to him.
It doesn't make him any less of a dog, or any less loyal, because he looks forward to what he has earned when he obeys you and gives you pleasure.
Do You Train Your Dog With Treats?
How about you? Have you tried incorporating food rewards in your dog training sessions? Let us know how you got on in the comments box below.
Pippa is the best selling author of The Happy Puppy Handbook, the Labrador Handbook, Choosing The Perfect Puppy, and Total Recall.
She is also the founder of the Gundog Trust and the Dogsnet Online Training Program .
Pippa's online training courses were launched in 2019 and you can find the latest course dates on the Dogsnet website.