In "How Many Hours A Day Do Dogs Sleep", Alison O'Callaghan investigates the fascinating world of dog sleeping habits.

Why do dogs sleep so much?
If you are at home right now, the chances are that the furry bundle stretched out on the living room floor is your dog sleeping!
Dogs sleep more than humans do but wake up more frequently, sleeping in small spurts throughout the day and night.
Canine sleep patterns
Dogs have an adjustable sleep pattern. They are able to fall asleep out of sheer boredom, yet have an ability to wake up and be alert immediately on hearing a noise.
Because of this flexible schedule, sleeping dogs only have 10% REM (rapid eye movement) compared to 25% in humans.
REM sleep is the part of our sleep cycle where we dream.
You might wonder if that means that dogs dream less than we do. Check out that link to read Sarah Holloway's fascinating investigation into dreaming in dogs.
The average dog will spend his day:
50% of the time napping
30% lying around
20% being active
It's certainly a dog's life!
How many hours a day do dogs sleep?
How many hours dogs sleep a day depends on several factors:
Age and size
The average dog sleeps for 12 to 14 hours during a 24-hour cycle, sleeping 8 hours at night and 4 to 6 hours during the day.
Smaller breeds sleep less than large breeds, such as Great Danes and Mastiffs, who often sleep up to 18 hours a day.
Senior dogs sleep longer as they start to slow down in life and require more rest.
Activity level
Working dogs such as police dogs or sheep herders, are much more active throughout the day, having only a little sleep.
Domesticated dogs tend to sleep because they are bored.
They need activities like plenty of walks, interaction with other dogs and toys to play with to stimulate their brains and make them more energetic.
Diet
A poor quality diet can have a significant impact on your dog's sleeping habits, as they won't receive the nutrients and energy levels they require, making them lethargic.
Check out our feeding articles for more information on providing your dog with top quality nutrition
Your vet can always help you devise a suitable feeding programme for your dog if you have any concerns.
Health
If your dog is sick they will sleep longer than usual. That should resolve as your dog recovers
Do consult your vet if you are concerned.
Do dogs suffer from disturbed sleep?
A study in the 1990s looked at the effect of shift work on drug detector dogs.
The scientists found that the dogs' sleep-wake cycles remained normal, even when the dogs changed from day shifts to night shifts, and vice versa.
It seems that the way dogs naturally 'nap' at intervals during the day helped them cope with these changes in routine
How much sleep do puppies need?
There is nothing cuter than a puppy sleeping! But people often worry that their puppies are sleeping too much, or not enough.
So just how much sleep does a puppy need?
Puppies have short bursts of energy before suddenly falling asleep, often in mid-play. They require 15 to 20 hours a day, for healthy growth and development.
During sleep, puppies may look peaceful, but their bodies will be hard at work developing the central nervous system, immune system and brain.
The bones and muscles are toned and strengthened, enabling your pup to grow into a fit and active adult dog.
Puppy sleep schedule
When buying a puppy, it is important that you create a sleep schedule for him that suits your lifestyle.
Just like a toddler, if your young pup becomes over tired, it will affect his behaviour, making it difficult to settle him. Always make sure that sleep follows his active time.
It is normal for a puppy to nap approximately every hour from 30 minutes to two hours throughout the day.
Create a sleeping area for him that is safe and quiet, using either a crate or a bed. It may take time, but always encourage him to go there when he is feeling sleepy, so he associates it with his sleeping place.
An example of sleep schedule for your puppy is as follows:
Early morning, take outside for potty break
Breakfast feed
Potty break followed by walk or playtime
Nap
Take out for potty break
Lunchtime feed
Potty break followed by walk or playtime
Nap
Potty break followed by walk or playtime
Nap
Potty break
Dinner feed
Potty break followed by walk or playtime
Last potty break just before bed
Sleep
Keeping to a schedule will help your puppy learn that night time is for sleeping and ensure a peaceful night for you both.
Dog sleeping positions – meaning and sleeping styles!
The position your dog sleeps in can tell you much about their personality as well as influencing how well they sleep.
Dogs who sleep on their sides
Dogs who feel secure in their surroundings and are comfortable and trusting of their owners, favour this position.
It also means they are ready for a deep sleep.
Dogs that sleep curled up
The most common position, especially for outdoor dogs, it is inherited from wolves and wild dogs.
Sleeping this way enables dogs to stay warm as well as protecting their limbs, face, throat and vital organs.
It also allows them to jump to their feet immediately, so they rarely go into the REM stage of sleeping.
Gentle, easy-going dogs often sleep in this position.
Dogs who sleep on their stomachs
Many dogs sleep this way with their head level to the ground and legs spread out like they are flying.
This position makes it easy for a dog to spring to their feet and get going, so is often favoured by high energy dogs
Dog that sleep on their backs
This is the most vulnerable position for a dog, with their legs in the air.
Only a very secure and confident indoor dog who feels safe in his surroundings would sleep like this.
Dogs that sleep propped up
Brachycephalic dogs sometimes sleep or try to sleep propped up, and even standing up, in order to keep their airways open.
You can find out more about the reasons behind this in our article on brachycephaly.
My dog sleeps all the time
If your dog is sleeping excessively, it may be an indicator that he has a health problem, especially if he is showing signs of inactivity when awake.
An underactive thyroid gland, diabetes, heart or liver disease are all possible reasons for sleepy dogs.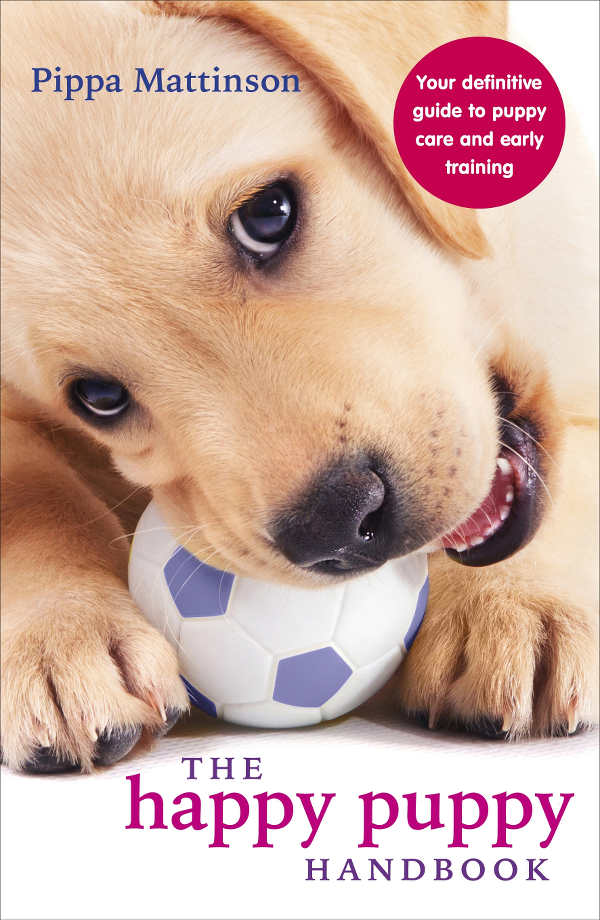 Depression can also be a cause, especially if your dog has experienced a sudden change in their life, like the loss of another dog or suffered a major ordeal.
Sleep disorders in dogs
Just like people, dogs can also suffer from sleep disorders such as narcolepsy or sleep apnea
Narcolepsy is characterised by excessive daytime sleepiness, or frequent bouts of sudden deep sleep during the day.
Dogs that suffer from sleep apnea will sometimes stop breathing during periods of deep sleep. The condition is most common in overweight dogs, or dogs with facial deformities that interfere with breathing (brachycephalic dogs such as Bulldogs )
Both these conditions need veterinary treatment and it is important to contact your vet if your dog is showing any disturbances in his sleeping patterns
Summary
In how many hours a day do dogs sleep, we've looked at some average sleep times for dogs and puppies.  We've also seen that dogs sleep a lot more than people do. And are able to alter their sleep schedule to suit their lifestyle
When their days are action packed, dogs will sleep less. When they are bored, dogs will sleep more.
Old dogs and puppies are likely to sleep more than younger adult dogs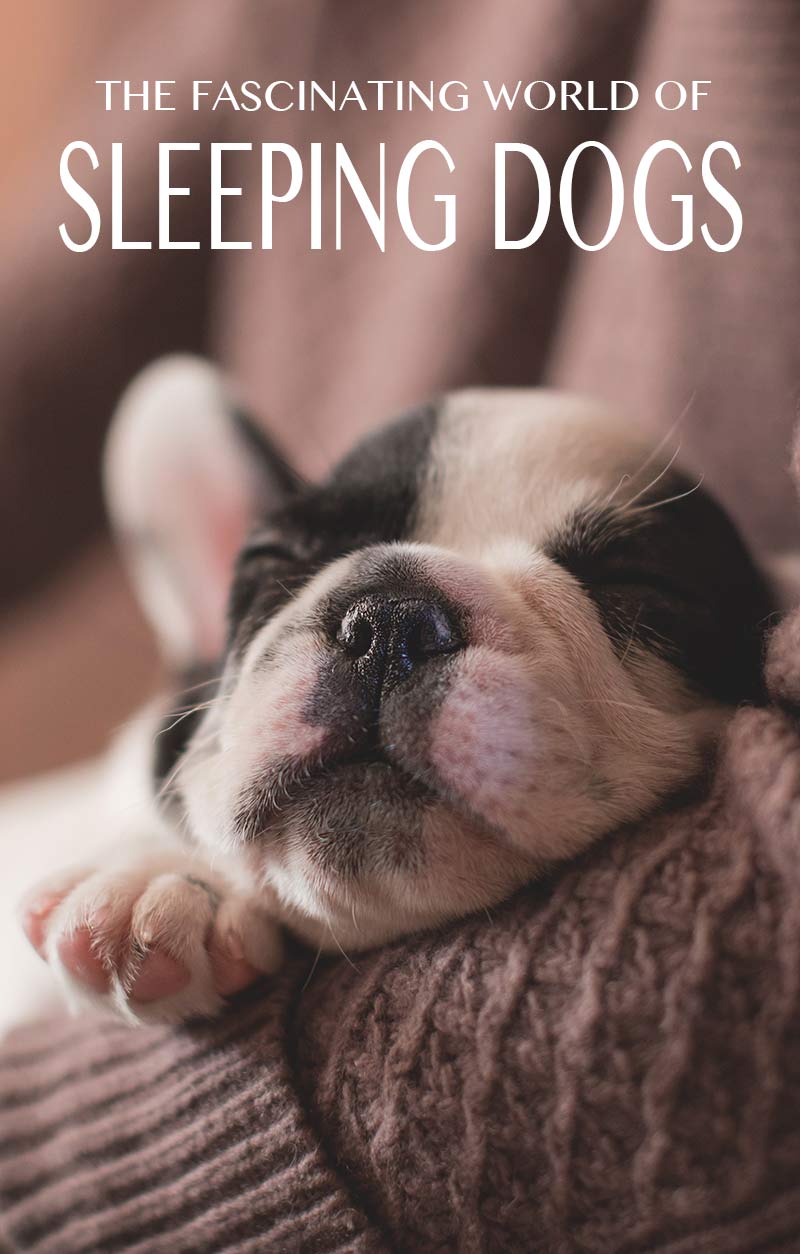 Sleep disorders in dogs are unusual, but if you have any concerns about the amount of time your dog spends sleeping, or the way he sleeps, let your veterinarian examine him and advise you
How about your dog?
Is your dog a sleepy head? Does he sleep in unusual positions? Let us know in the comments below.
References:
Fox M, Stanton G, "A developmental study of sleep and wakefulness in the dog" Journal of Small Animal Practice 1967
Adams G,  Johnson K  "Sleep, work, and the effects of shift work in drug detector dogs Canis familiaris"  Applied Animal Behaviour Science  1994
Lin L, et al.  "The Sleep Disorder Canine Narcolepsy Is Caused by a Mutation in the Hypocretin (Orexin) Receptor 2 Gene"  Cell 1999