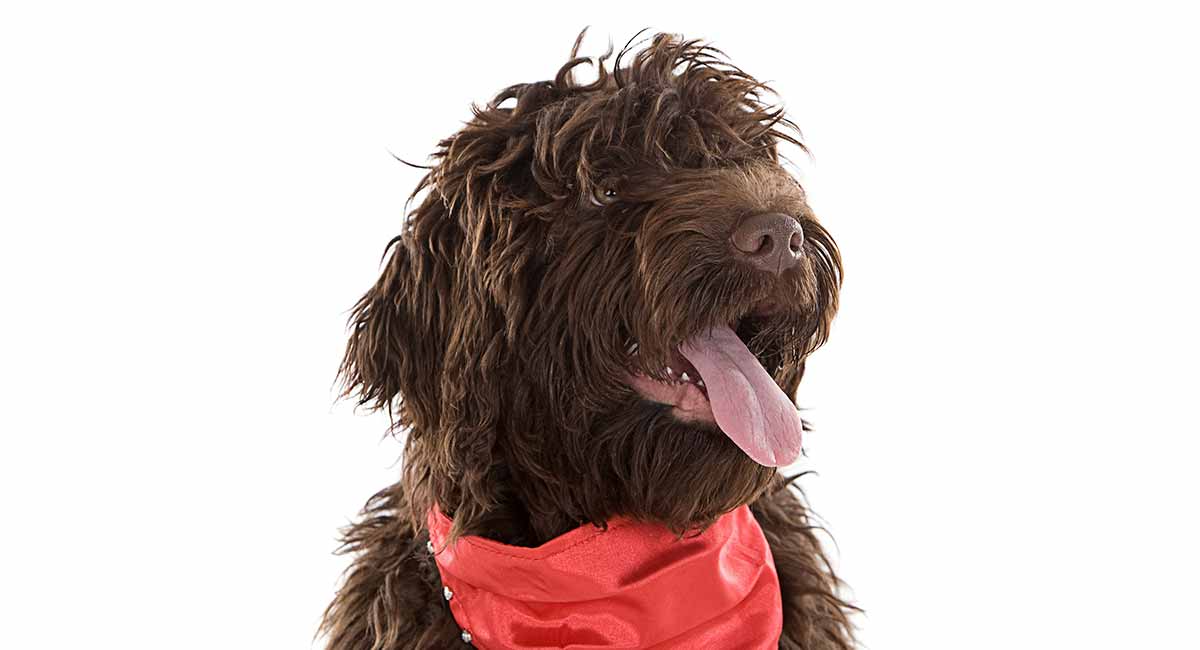 The chocolate Labradoodle can make a great pet dog for the right person!
But is this mix the right choice for you and your family?
Let's find out!
From what to feed your puppy to grooming tips, and how to keep your new pup healthy.
The Chocolate Labradoodle
The chocolate Labradoodle is what you get when you mix a Labrador retriever with a standard Poodle.
The "chocolate" part refers to the coat color of this dog.
Let's first take a look at where each of the parent dog breeds come from.
Origins and Defining Traits of the Labrador Retriever
The Labrador Retriever is the most popular companion dog on the planet.
Typically weighing 55 to 80 lbs and standing 21.5 to 24.5 inches tall (paw to shoulder).
The Labrador Retriever was born in Newfoundland, Canada.
He comes from a long line of water dogs.
The Labrador was a well-kept secret until English nobles visited the area.
They noticed the dogs, and took some of these puppies back home with them!
These dogs are outgoing, happy, and active, love to run and swim.
They make great working, service, and therapy dogs.
Labradors are natural athletes who excel in canine sports.
Including agility, rally, dock diving, tracking, search and rescue, and other events.
Specially adapted dogs
Labs have very special coats that are waterproof.
Thick on top while being super-soft and insulating underneath.
Their tail is often described as "otter-like," which helps them swim after downed prey.
There are many different types of Labrador Retriever today, including a working dog line and a show dog line.
It can be helpful to learn as much as you can about which purebred line your Labradoodle puppy's parent comes from so you know what to expect from your own pup!
Labrador Retrievers have three main coat colors: yellow, black, and chocolate.
Origins and Defining Traits of the Poodle
The Poodle comes in three sizes: standard, miniature, and toy.
It is usually the standard Poodle mixed with a Labrador to make a chocolate Labradoodle.
Poodles sport some of the most elaborate hairdos on the planet.
But underneath all that curly hair they are amazingly smart and natural athletes.
Poodles were bred to be working dogs and they have the disposition to match.
Low shedders
Poodles have a low-shedding coat that sometimes is described as "hypoallergenic."
This is because the Poodle's coat catches shed hair before it can hit the ground.
However, if you do have pet-related allergies, it is important to know there is no such thing as a truly hypoallergenic dog.
But Poodles can be a better choice if you or someone in your family suffers from pet allergies.
You'll have fewer cleanup duties and a lower chance of coming in contact with the protein on dander that causes allergy symptoms.
Poodles can have many different coat colors and may have solid coats, bi-colored (two colors) coats, or part-colored (multi-colored) coats.
Brown is one of the most common coat colors that Poodles display.
Size, Height, and Weight of the Chocolate Labradoodle
The size of your chocolate Labradoodle can depend on whether their Poodle parent is a standard, miniature or toy Poodle.
For this reason, it really helps if you can meet each purebred dog parent to get a better sense of the size your Labradoodle puppy will grow to be!
These are the three typical sizes breeders use when describing the size of the Labradoodles they breed.
A standard chocolate Labradoodle typically weighs 50 to 65 lbs, with males outweighing females.
You can expect a height of anywhere from 21 to 24 inches.
A medium size chocolate Labradoodle typically weighs 30 to 45 lbs.
They stand anywhere from 17 to 20 inches.
A miniature size chocolate Labradoodle typically weighs 15 to 25 pounds.
They stands anywhere from 14 to 16 inches tall.
Chocolate Labradoodle Temperament
The typical Labradoodle dog will have a temperament that is friendly and playful.
Labradoodles can be somewhat reserved with strangers depending on how much Poodle influence a puppy inherits.
Chocolate Labradoodle Training
Labradoodles are smart, highly energetic, active, and playful dogs.
Therefore, they'll need consistent, positive training from puppyhood.
This will help to reign in that natural exuberance around guests, young children, and other animals.
Grooming your Chocolate Labradoodle
The Labradoodle didn't rise to the top of the most popular hybrid dog breeds list without good reasons!
However, grooming chores likely aren't one of them.
This dog has a thick, curly or wavy coat and will rely on you to help keep it free of dirt, debris, tangles, and mats.
Coat color won't matter here in terms of the time it takes to groom your chocolate Labradoodle.
What will matter is how much influence each purebred dog parent has on your particular Labradoodle puppy.
Chocolate Labradoodle Shedding
The more Poodle influence your pup inherits, the less shedding the coat is likely to exhibit.
Labradoodles are typically high energy, active dogs.
They love to run, romp and play, and even swim.
You can expect to encounter a fair bit of "dirty dog" in the wonderful years in front of you.
So you'll want to be prepared with the right grooming tools, a good shampoo and conditioner.
As well as detangling spray, and the help of a professional groomer (as needed).
Chocolate Labradoodle Grooming
Up until the age of 8 to 12 months, your Labradoodle will have a puppy coat and brushing will be pretty fast and easy.
Daily brushing can help ease the transition from puppy coat to adult coat.
Your Labradoodle will benefit from regular brushing, around two to three times per week.
Expect to visit the poodle parlour every six weeks too, to keep their coat clipped.
Health issues of Labrador Retrievers and Poodles
The Labradoodle is a hybrid dog breed and can inherit health issues from either purebred parent.
The possible heritable health issues can vary depending on a number of factors.
Including how much genetic influence either parent dog has on your particular puppy.
F1 Labradoodles
The earliest hybrid litters are known as F1 chocolate Labradoodle puppies.
They have one purebred Labrador retriever parent and one purebred Poodle parent
Therefore, it is difficult to predict the amount of genetic influence from either parent dog.
It is not possible to guess how each purebred dog parent may pass along specific traits.
F1b Chocolate Labradoodles
Starting with the F1b generation, predicting health issues becomes slightly easier.
F1b puppies typically have one purebred parent and one Labradoodle parent.
F2, F3, et al. Labradoodles
Later generations of chocolate Labradoodle litters come from the pairing of two Labradoodles.
Labradoodle Health Testing
Finding a healthy chocolate Labradoodle puppy begins with picking the right breeder.
Make sure your breeder has thoroughly pre-screened and tested the parent dogs for all known heritable health issues.
Your breeder should be happy to provide evidence of these tests.
This will ensure all breeding stock is cleared of the known health issues of each purebred.
Labrador Retriever Health Testing
The Canine Health Information Center (CHIC) recommends testing for the following health conditions common in Labrador Retrievers: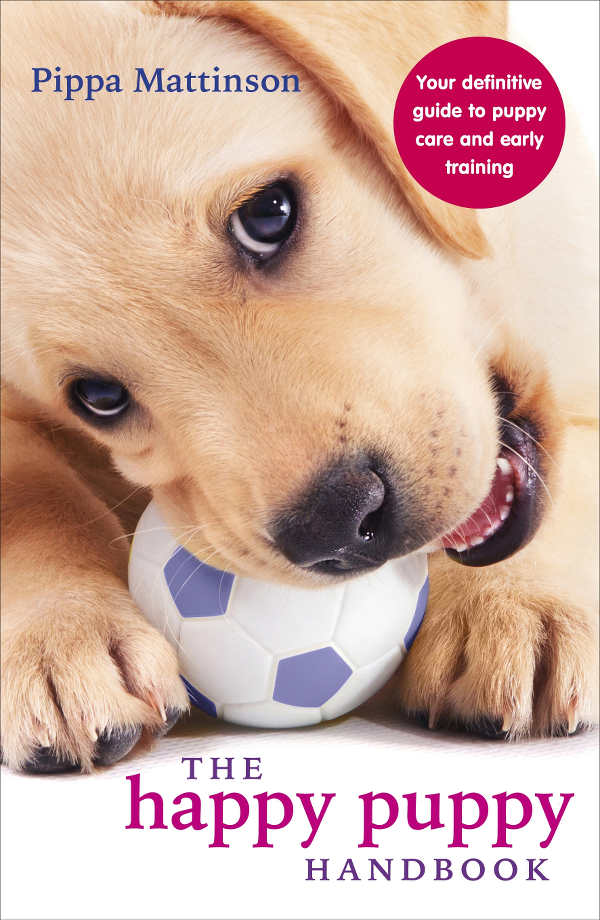 hip dysplasia
elbow dysplasia
eye issues
exercise-induced collapse
dilute coat color (D Locus DNA test)
Screening for the followingLabrador Retriever health conditions is optional, but highly recommended:
centronuclear myopathy
cardiac issues
progressive retinal atrophy
Poodle health testing
The CHIC database recommends testing for the following standard Poodles health conditions:
As well as optional testing for
cardiac issues
sebaceous adenitis
thyroid evaluation
The CHIC health testing recommendations are different for miniature Poodles and include testing for the following:
hip dysplasia
progressive retinal atrophy
patellar luxation
eye issues
The CHIC testing recommendations for toy Poodles include testing for the following:
progressive retinal atrophy
patellar luxation
eye issues
Is the Chocolate Labradoodle a Good Family Dog?
The chocolate Labradoodle can make a great family dog for the right family!
Typically, Labradoodles are not considered to be ideal dogs for families with infants, very young children, or other vulnerable family pets.
This is not due to aggression, but simply due to boisterousness.
Ideal Home for a Chocolate Labradoodle
The ideal home for a chocolate Labradoodle puppy is a family with older children.
Either with no other pets or well-socialized tolerant family pets.
Labradoodles need an active family with plenty of time to play, run, interact, and enjoy each other's company.
These dogs won't do well if left on their own frequently!
How to Pick Your Chocolate Labradoodle Puppy
All chocolate Labradoodle puppies are very, very cute!
Your search should focus not on the puppy, but the breeder.
The Lab parent should have excellent hip and elbow scores, be PRA clear and have clear eye tests as a minimum.
Poodle parent must also have excellent hips, PRA clear DNA test and a clear test for vWD.
Another option is to look for a canine rescue organization that may have a chocolate Labradoodle rescue dog in need of a new forever home.
Is the chocolate Labradoodle Right for You?
We hope the information in this article has helped you decide if the chocolate Labradoodle is the right dog for you!
We'd love to hear if you've decided to take home a new Labradoodle puppy or rescue dog. Let us know in the comments.