Chinese dog breeds are as amazing and exotic as the country itself.
In fact, many of the oldest breeds of dogs in the world today originate in China.
It's their unique characteristics that have made the Chinese dogs so popular.
From the 16th Century onwards!
Chinese Dogs
The ancient East Asian dog breeds seem to be the most closely related to the very first domesticated dogs.
Those that arose from gray wolves around 33 000 years ago!
Over the centuries various Chinese dog breeds developed, ranging from working dogs to toy lap dogs.
Each with their own unique characteristics in appearance and temperament.
In ancient China some dogs were bred and used as hunters and guard dogs.
Others were companion dogs owned by the Chinese nobility and monasteries.
They were highly cherished and sometimes even honoured as sacred.
The individual breeds retained their uniqueness.
Mainly because of the isolation of East Asia from the Western world until the 16th Century explorers came along.
The seafarers took these dogs back home and often presented them as gifts to monarchs and nobility in the Western world.
Threat of Extinction
However, during Chairman Mao's cultural revolution in the 1960s, owning a dog was banned.
It was considered a symbol of the upper-class.
This ban resulted in the near extinction of many Chinese dog breeds.
After Mao died in 1976, dog ownership became slowly tolerated and much is being done now to revive these ancient breeds.
Chinese Dog Breeds
China's dog population is growing fast mainly due to the country's economic success.
Here are some of the amazing dog breeds that are rapidly growing in popularity around the world.
Chow Chow
Studies have concluded that the Chow Chow originated from native Chinese dog breeds around 8,300 years ago.
And that it is the root ancestor of many other Chinese dog breeds that followed.
The Chow Chow originated in northern China and is the most well-known of the large Chinese dog breeds due to its distinctive looks.
This is a stocky and powerful dog with a big head, a wrinkled face and a ruff mane around the head and shoulders.
They resemble a lion – in Chinese they're known as Song Shi Quan, meaning "puffy-lion dog."
Distinguishing characteristics include a curly and fluffy tail, straight hind legs and a blue/black tongue.
Interestingly they also have 44 teeth, instead of the usual 42.
The Chow Chow is fast with an incredible sense of smell.
They were bred especially for hunting, herding and guarding as well as various pulling duties.
Today, the Chow Chow is mainly a family pet and guard dog, but still used in rural areas of China for hunting pheasants.
Characteristics
The Chow Chow has cat-like characteristics as he tends to be aloof, along with a proud, independent spirit.
This breed is very easy to house train as, like cats, they're clean and fastidious by nature.
As puppies Chow Chows may be among the cutest of Chinese dog breeds, resembling a small, puffy bear.
However, as an adult, they have a reputation for being aggressive towards strangers and dogs of the same sex.
They also tend to chase other animals because of their hunting instinct.
He is incredibly loyal and protective of his family, but tends to attach himself to one or two members deeply.
Despite being highly intelligent, the Chow Chow can be a challenging Chinese dog breed.
This is due to its dominant and stubborn nature, but many learn quickly.
However, they need an experienced owner who has the time to devote to regular socialization.
Consistent training, using positive reinforcement, is necessary.
The Chow requires moderate exercise, but do not make good jogging or running partners.
This is because of both their significant frame and the fact that they are flat-faced dogs.
Dogs with flat faces have breathing difficulties and poor heat tolerance.
Chow's should not be allowed off the leash due to their aggressive behavior towards strangers and other animals.
This Chinese lion dog breed requires regular brushing and is renowned for heavy shedding.
The Chow Chow is most suitable for single dog families unless they're raised with a dog of the opposite sex.
Children should already be older, as Chow's are impatient and dislike being teased or pulled around.
So with toddlers there's a danger of retaliation.
Lifespan and Health
A healthy Chow Chow can live up to 12-15 years of age. However there are many potential health issues related to their hereditary characteristics.
Chow's are flat-faced, or brachycephalic, dogs.
Although in their case, it's not as extreme as in some of the other Chinese dog breeds.
Brachycephalic Breeds
Brachycephaly causes difficulty in breathing, which can affect their overall health.
Because these dogs have a shorter muzzle they also cannot cool off effectively through panting and easily become overheated.
They may also have dental problems because of their shortened jaw.
Their skin folds need careful cleaning to prevent infections.
The deep-set eyes can cause eye problems and they easily get ear infections because of their forward lying ears.
Curly tails are a sign of hemivertebrae – where the bones in the tail are genetically deformed into a wedge-shape which causes the tail to curl.
If this deformation extends to the lower spine it can lead to back pain, difficulty in walking and even back leg paralysis.
Other genetic disorders that Chow's are prone to include hip and elbow dysplasia, and dislocation of the knee bone.
Chinese Shar-Pei
The Shar-Pei, who aren't quite as cuddly as they look, have been around for at least 2000 years.
Shar-Pei means "sandy skin" in Cantonese – appropriate because of the prickly feel of their coat.
This compact, medium-sized Chinese dog breed originated in Southern China.
It was used by peasants as guard dogs and for hunting and herding livestock.
Later they were also used as fighting dogs.
After the Communist Revolution, the breed would have become extinct had it not been for the dedicated efforts of breeders in Hong Kong and Taiwan.
In 1978, it was listed as the world's rarest breed of dog by the Guinness Book of World records but since then their numbers have increased.
They're still quite rare and therefore can be expensive to buy.
Characteristics
The Shar Pei's most distinctive feature is the wrinkly folds of bristly loose skin around the head, neck, and shoulders.
Researchers have established that this is a genetic trait.
Caused by an overproduction of a substance that collects under the skin and produces the wrinkles.
Original Shar-Pei dogs had fewer wrinkles, limited to the head and neck.
It's believed that they were bred this way so that, when fighting, the opponent was only able to grab their skin.
Unfortunately breeders have focused on increasing this trait, which causes discomfort and health problems for these pups.
Other unique physical characteristics include the closed eyes due to the wrinkled face, their hippopotamus type head, unusual blue/black tongue and the cute scowling expression.
The Shar-Pei is loyal, independent, calm, and intelligent.
This breed prefers the company of its owner to the company of other dogs.
They can also be strong-willed, so are not a good choice for the first-time owner.
It's a fascinating but challenging breed that is now both a companion dog and guard dog.
Shar-Pei's are usually serene but they can be aggressive towards strangers and other dogs.
This means that early training and socialization are essential.
Due to their potentially aggressive behavior and hunting instincts, this Chinese dog breed is not an ideal pet to have with small children or other animals.
Lifespan and Health
Shar-Pei's require only moderate daily exercise and don't bark much, so are ideal for apartment living.
This Chinese dog breed lives anywhere between 7 and 15 years.
However, they can have serious health issues, many of which are inherited, resulting in high vet bills.
The dog's skin folds are prone to skin infections if not kept clean and dry.
It also makes them prone to eye and ear infections.
Regular grooming and checks are very important.
Because of their thick skin, as well as flat faces Shar-Pei's also don't tolerate heat very well.
These dogs could also suffer from the respiratory distress caused by brachycephaly and the spinal problems associated with curly tails.
Hip and elbow dysplasia are a further potential inherited disorder.
Shar Pei Fever
Shar-Pei fever is a condition unique to these dogs – for a brief period they develop inflammation causing a high fever and aching joints.
It's believed to be caused by the same genetic trait responsible for their wrinkles.
While the fever usually lasts for only a short time the condition can lead to fatal amyloidosis which affects various internal organs.
The next breed, the Chinese Crested, is the most unusual of all the Chinese dog breeds due to their lack of hair.
Chinese Crested
The Chinese Crested toy breed has an uncertain history.
It is believed that they descended from African hairless dogs before being brought to China, where they were bred to be smaller.
The Crested often accompanied Chinese sailors on ships to catch rats and were also used as companions for the bedridden and sick.
Due to their lack of fur they emit warmth, so they were utilized as bed warmers and hot compresses for aches and pains.
Hence the myth that they had magical healing powers.
In 2008, scientists discovered that a single gene, called FOX13, was responsible for this hairlessness.
The gene can also cause missing or abnormally shaped teeth. and sometimes long and brittle toenails.
The 2 Types of Chinese Crested
This elegant, small Chinese dog breed comes in two varieties – powderpuff and hairless.
Both types can be in the same litter, with the hairless pups carrying the FOX 13 gene.
Both types are odourless and non-shedding, so are great for those suffering from allergies.
The powderpuff has a long, silky double coat whereas the hairless only has hair on their feet, tail, and head.
They come in a variety of colours ranging from white to black.
The crest in the name refers to the dog's head plume, making him look like someone from a 1980's pop band!
Unlike other breeds of dogs, the Crested has sweat glands, so he can cool himself without panting and has elongated feet resembling those of a hare.
The Crested is patient, friendly, and rarely barks, requiring only moderate exercise.
They're good with children and other pets, but due to their tiny stature are not an ideal dog to have with toddlers.
Intelligent and highly trainable, the Crested Chinese dog breed can be taught to do tricks.
Lifespan and Health
The Crested lifespan is between 10 and 12 years and he has few health issues.
However, due to their lack of fur, this small Chinese dog breed is prone to the same skin problems as humans – sunburn, acne, cysts and allergic rashes.
You'll need to apply sunscreen when going outdoors and dress them warmly in winter.
Possible inherited disorders include complete or partial deafness if they are white or partly white, and a visual disorder which can cause gradual loss of vision.
They can also suffer from a deadly condition called multiple system degeneration for which genetic testing can be done.
This brings us to what is probably the best known of the ancient Chinese toy dog breeds.
Pekingese
The Pekingese was a highly treasured companion for members of the Chinese Imperial family.
They were sometimes known as sleeve dogs, as their owners would carry them in the large sleeves of their regal gowns.
This Chinese dog breed is named after Peking, the original name for China's capital city, now known as Beijing.
The pups were highly regarded and often offered as gifts amongst the nobility.
They might even have had their own personal guards and theft of this dog was punishable by death.
Characteristics
Despite its small size, the Pekingese is a stocky, compact dog.
They look lion-like with a long straight outer coat and a mane around their shoulders.
A lot of their appeal comes from their flat face and large bulging eyes, giving them a cute baby-like appearance.
Dignified, confident, and fearless, they are by far the most independent and stubborn of the toy breeds.
However, they make loyal and loving companions that develop tight bonds with their owners.
They're well-behaved and many are used as therapy dogs as they love attention.
This Chinese toy dog breed does best in an adult-only household or those with older children, as toddlers may accidentally hurt them.
With early socialization it's possible for them to get along with other dogs and pets, but they will need to be the boss!
Because Pekingese were bred as companion dogs, they're prone to separation anxiety and will bark constantly when left alone.
This breed only requires short, daily walks because of their breathing difficulties.
Use a harness instead of a collar so that their breathing isn't impaired.
Keep sessions short, varied, and fun so your pup finds it enjoyable.
These pups are slow to potty train – it can take up to six months, so you need patience!
Lifespan and Health
A healthy Pekingese lives up to 15 years, but there are quite a number of health concerns that can shorten their lifespan.
Their flat faces have been selectively bred over hundreds of years, and more so in modern times.
They're one of the breeds most likely to develop severe brachycephalic airway syndrome.
Narrowed nostrils, the soft palate blocking the airway.
And a reduced airway are responsible for the dogs' typical snoring, wheezing and grunting.
This respiratory distress can eventually lead to other health problems.
They also easily become overheated.
Because the Pekingese cannot exercise much, they're prone to becoming overweight.
Other Important Health Issues
This can be a further risk to their health so you have to watch their diet carefully.
They tend to flatulence, as they gulp air when eating. So they do best on a grain-free diet.
The breed's prominent, bulging eyes are often injured or develop ulcers.
As with other brachycephalic dogs the facial skin folds must be kept clean and dry to prevent infections.
This breed is also susceptible to hereditary eye diseases and intervertabral disc disease.
Another ancient Chinese toy breed, with similar characteristics to the Pekingese, is the Pug.
Pug
The Pug Chinese dog breed has a history that dates as far back as 700 BC, during the time of Confucius.
They were also bred as companion dogs for members of the Chinese imperial household.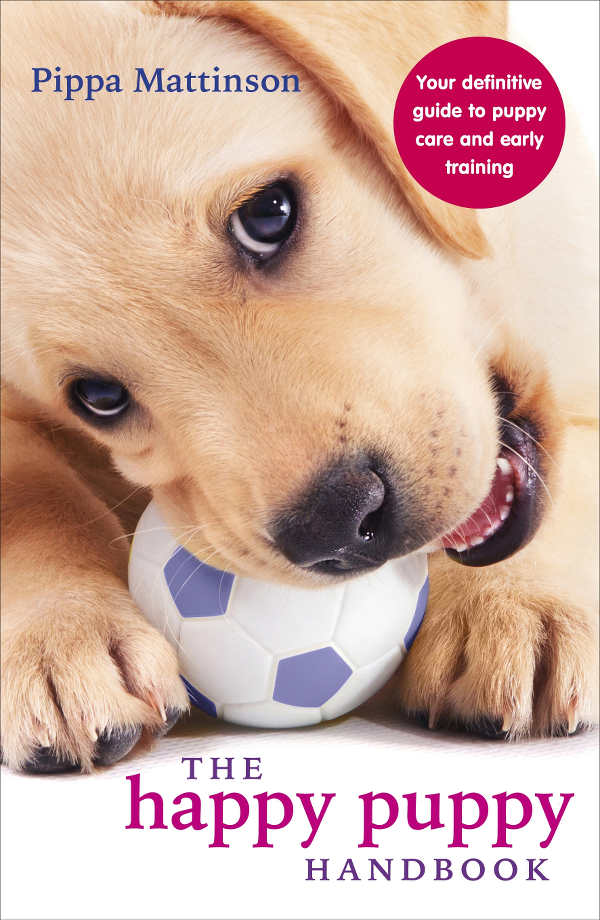 As the Pug was so highly regarded, they were pampered and fed the best food.
Characterisitics
Pugs love human companionship and are considered the clown of the dog world, keeping you entertained for hours with their humorous antics!
This small Chinese dog breed on paper makes a great family pet as he is affectionate, loyal, intelligent, loving, and friendly.
They love children and get along with other animals.
But they suffer from some awful health issues that make buying on a bad idea.
The short-coated Pug is sturdy and compact with a wrinkled flat face, short legs, barrel chest, and a very curly tail.
In fact, the pug has the most tightly curled tail of all dog breeds.
Which is not a good thing as it causes issues with cleaning, and even spinal problems!
Lifespan and Health
Pugs are prone to many health problems.
As brachycephalic dogs they can have all the same problems as those discussed for the Pekingese.
Pugs can suffer from a rare genetic disorder known as Pug Dog Encephalitis.
The pup's immune system attacks their brain tissue causing depression, difficulty walking, seizures and eventually death.
It usually affects young Pugs between the ages of two and three.
This inflammatory condition, peculiar to this breed, is similar to Multiple Sclerosis in humans.
There is now a test which can determine the likelihood of a Pug developing this condition.
Pugs can live to between 12 and 15 years but they might be tough years dealing with discomfort.
Kunming Wolfdog
The Kunming Wolfdog breed was created in the 1950's for use by the military in Yunnan, a province in southern China.
They were used for various purposes, such as detecting landmines and bomb sniffing.
This large Chinese dog breed is the result of selective breeding using wolfdog hybrids along with German Shepherds.
They have an exceptional sniffing ability and are famed for being outstanding military and police dogs.
The Kunming Wolfdog also comes under Chinese guard dog breeds as they make excellent guardians and watchdogs.
Some are even trained for search and rescue and as fire dogs.
Characteristics
The breed has an appearance that resembles a German Shepherd, but the Kunming Wolfdog stands taller in the back and has a shorter coat.
It is strong and athletic with a good-sized head, high-set, large triangular ears, and a long black muzzle.
Despite its large size, this Chinese dog breed has small feet that look quite cat-like.
The Kunming Wolfdog is intelligent, energetic, curious, and alert, and thrives as a working dog.
However, they can be unpredictable, so are not suitable for inexperienced owners.
These dogs require plenty of daily exercise and mental stimulation with regular training sessions.
In 1988, the Kunming Wolfdog was officially recognized as a breed by the Chinese Public Security Bureau and now has a set breed standard.
Lifespan and Health
The Kunming Wolfdog lives up to 12 to 14 years and, because of selective breeding, has few health issues.
Choosing A Chinese Dog Breed?
We've provided an overview of two ancient Chinese hunting dog breeds the Chow Chow and the Shar Pei.
We also looked at the three toy breeds – Chinese Crested, Pekingese and Pug.
Lastly we introduced the Kunming Wolfdog, a modern breed.
Have you fallen in love with a particular breed?
Arm yourself with even more information if you're considering getting yourself a pup.
By diving into the details about each one, you can reduce the risk of buying a pup with inherited health issues.
And have the best chance of finding the best breed for you.
References
Genomia. Testing of dogs. Hairlessness in Dogs.
Greer et al. 2010. Necrotizing meningoencephalitis of Pug dogs associates with dog leukocyte antigen class II and resembles acute variant forms of multiple sclerosis. Tissue Antigens.
Universitat Autònoma de Barcelona. Why Shar Pei Dogs Have So Many Wrinkles. ScienceDaily.
Wang et al. 2016. Asia: the natural history of domestic dogs across the world. Cell Research.
Williams & Yuill. 2018. Brachycephalic airway syndrome in dogs. VCA Hospitals.