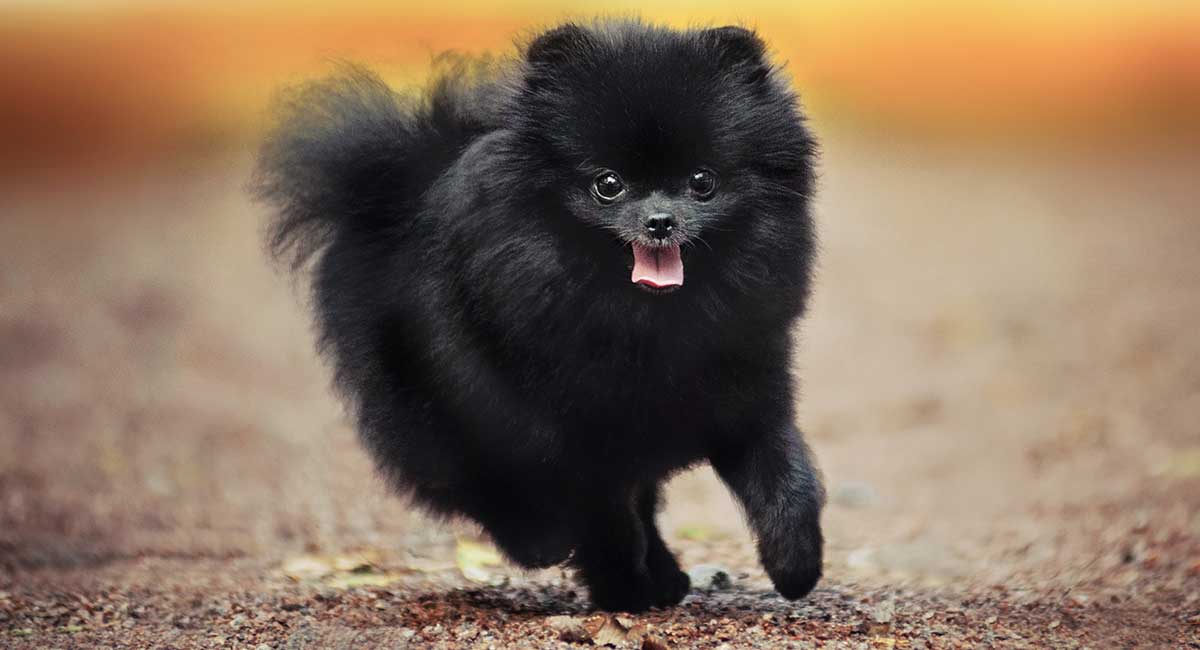 There are over a dozen coat colors and color combinations commonly seen in Pomeranians, but there's one variety that's sought almost above all others: the black Pomeranian.
Black Poms aren't recognized as a separate breed from other Pomeranians.
Rather, they represent one rare and much-desired color variant.
Other their beautiful and striking coat, black Pomeranians have all the same characteristics of other Pomeranians.
Pomeranians remain some of the most popular and beloved of the toy breeds.
In fact, the Pomeranian is the American Kennel Club's 22nd most popular breed.
If you know much about these dogs, the reasons for this popularity are obvious. Pomeranians are intelligent and loyal dogs.
Despite their small size, they have gigantic personalities!
Why Is the Black Pomeranian So Rare?
To understand the rarity of the black Pomeranian in particular, it's important to understand the history of the breed.
Pomeranians are actually a member of the Spitz family.
This includes the Samoyed, the Elkhounds, and a wide variety of sled-pulling and other working dogs.
One variety of the Spitz family, particularly the German Spitz, was eventually bred down to a size of around thirty to thirty-five pounds.
During this time, the smaller Spitz breed became associated with the Pomerania region of Germany and Poland, leading to the name.
Early in her rule, Queen Victoria acquired a very small Pomeranian for herself, so smaller Pomeranians immediately became fashionable.
Early Pomeranians
One of the first of these, a red sable-coated Pomeranian named Marco, was said to be "the finest Spitz dog in England" and would go on to win numerous awards and prizes.
The influence that Victoria held over the culture of the day would lead to the popular Pomeranian standard becoming the much smaller version we're all familiar with today.
But where did that stark black coat come from?
There are very few black members of the Spitz family, but the German Spitz that provides the bulk of the Pomeranian's genetic makeup is frequently seen with an all-black coat, which is likely how the black Pomeranian came to be.
How to Spot a Black Pomeranian
A black Pomeranian puppy may be easy to spot due to its striking color, but it may be difficult to tell if the puppy you're looking at is indeed a true black Pomeranian without breeding paperwork and history.
Fortunately, there are still some things to look for.
Build and Size
Black Pomeranians should exhibit all the same breed characteristics we expect of Pomeranians.
Including a small stature of six to seven inches, and a weight between three and seven pounds.
A true Pomeranian will have a long, fox-like nose and ears that stand upright, coupled with a fluffy, highly-set tail that hangs close to the body.
Black Pomeranian Coat and Color
One of the Pomeranian's most distinctive features it its coat.
This should be a double coat consisting of a thick, fluffy undercoat with a longer, straighter overcoat that's relatively coarse in texture.
As far as colors, Pomeranians come in many recognized shades and hues.
The primary ones being sable, cream, white, red, orange, brown, the rare black, and the even rarer blue.
(Actually a dark gray overcoat with a light gray undercoat that has a bluish appearance).
These colors can be found in as a solid, single-color coat, or more likely in a bi-colored or parti-colored coat where you have a Pomeranian with a mostly solid colored coat, with markings of another color.
You can also find Pomeranians that are marked by the pattern of their coat, such as a brindled Pom or a merle Pom.
Unusual Pomeranian Colors
A brindled Pomeranian will have a solid colored coat with streaks of another color.
A common example would be a dark brown Pom with black brindle stripes.
A merle Pom is what you get when you have a dilution gene effect that alters production and transport of melanin-containing cells to the skin and hair.
For a true black Pomeranian dog, there are a few things you need to look for.
First, there can be no patches or stripes of another color.
It is common to see mostly-black Pomeranians that have either a white or tan patch, known as a mis-mark.
Of course, any combination of colors is possible, but these are the things that distinguish between a mostly-black Pomeranian (which is still an adorable, wonderful dog) and a true, all black Pomeranian.
Is one color better than another?
That said, it's important to note that for competition purposes, black Poms aren't actually a standard.
A parti-colored or mis-marked black Pom is still perfectly eligible for all breed-specific competitions, although a merle will typically have blue eyes, which aren't permitted under most breed restrictions which call for dark eyes.
Also worth noting is the fact that merles in general aren't allowed by many breed organizations and kennel clubs outside the US.
Finally, the Pomeranian's points (nose, lips, rim around the eyes, and pads) should also be black.
This distinguishing characteristic is what disqualifies many otherwise perfect black Poms from the illustrious status as a true black Pomeranian.
This black coloration at the points is very rare in Poms, and is caused by the amount of melanin in the skin.
This is what separates a black Pomeranian from one that simply has a black or mostly-black coat.
Purchasing a Black Pomeranian
Assuming your local animal shelter doesn't have an adorable black Pomeranian puppy ready for adoption, or in case you want a purebred black Pom, you should seek out a reputable breeder.
Since it can be tricky to ensure that you're getting what you're looking for, we'll cover a few specifics when it comes to this.
Black Pomeranian Dog Price
A reputable breeder will typically charge between $800 and $2,000 for a registered Pom, and it can vary according to coat color and ancestry.
In general, anything outside this range should be viewed with caution, and a price much higher or lower than this should raise a red flag when looking for a baby black Pomeranian.
Scams & Misinformation Regarding the Black Mini Pomeranian
One thing to be especially cautious of when seeking a black Pomeranian is the abundance of scams and misinformation present in the breeding industry.
Quite often you'll see less reputable breeders charging a premium for dogs advertised as a black teacup Pomeranian or black toy Pomeranian.
These breeders and the animals they sell should be avoided. There is no such thing as a mini, teacup, or toy Pom.
Pomeranians are already small dogs, and any dog much under the official breed standard of four to seven pounds should be considered smaller than is healthy.
Sure, there's no harm in calling a three pound small black Pomeranian "teacup," but you shouldn't pay more for a black teacup Pomeranian puppy.
Buyer Beware!
You should be especially wary of buying supposed mini or teacup puppies which may very well grow up to be just as large, if not larger, than the breed average of five pounds.
Make sure that the parents of any puppy you purchase, including a black Pomeranian puppy, show normal results for all the tests recommended by the Canine Health Information Center.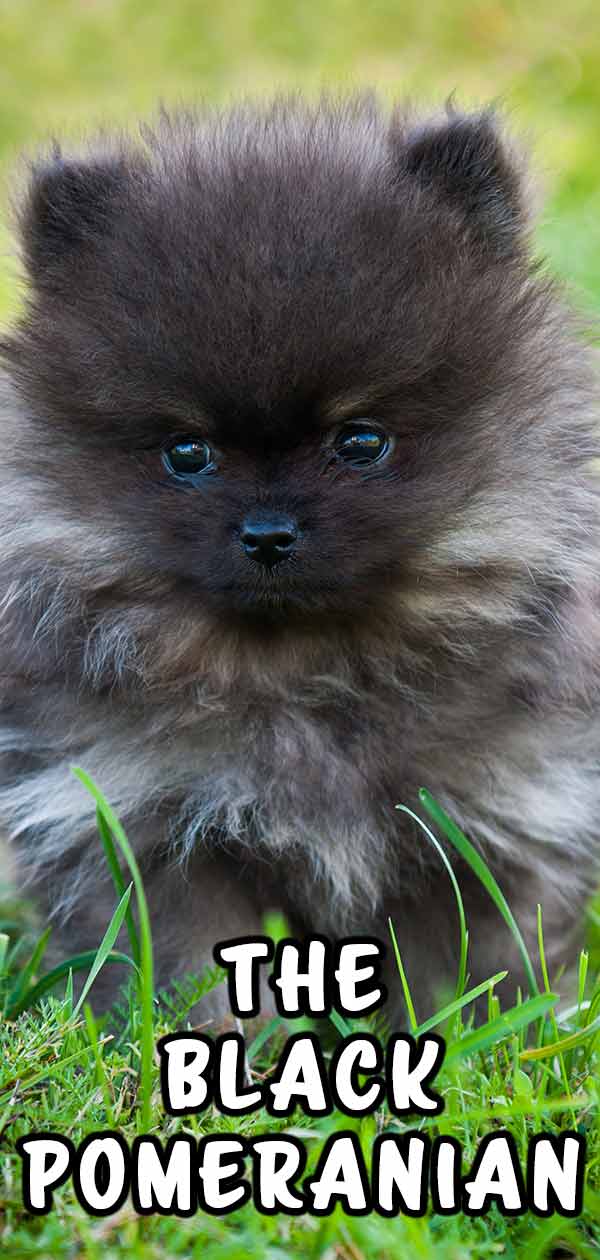 Grooming a Black Pomeranian
Grooming and caring for your black Pomeranian is much the same as you would expect for any other Pom, or really any other small, fluffy, energetic dog.
Pomeranians, like most Spitz breeds, experience seasonal shedding particularly in the early summer and winter.
During this time, it may be necessary to brush your Pom multiple times a week.
While your Pom may shed a good bit less at other times of the year, it's important to brush them regularly year-round in order to keep their coat healthy and sleek (and to keep their dark fur off of your floors and furniture).
Anecdotally, I've noticed a tendency among friends' Poms to enjoy hanging out on beds, on the backs of couches, and other high-up places.
So without frequent brushing you're almost sure to wind up with fur everywhere.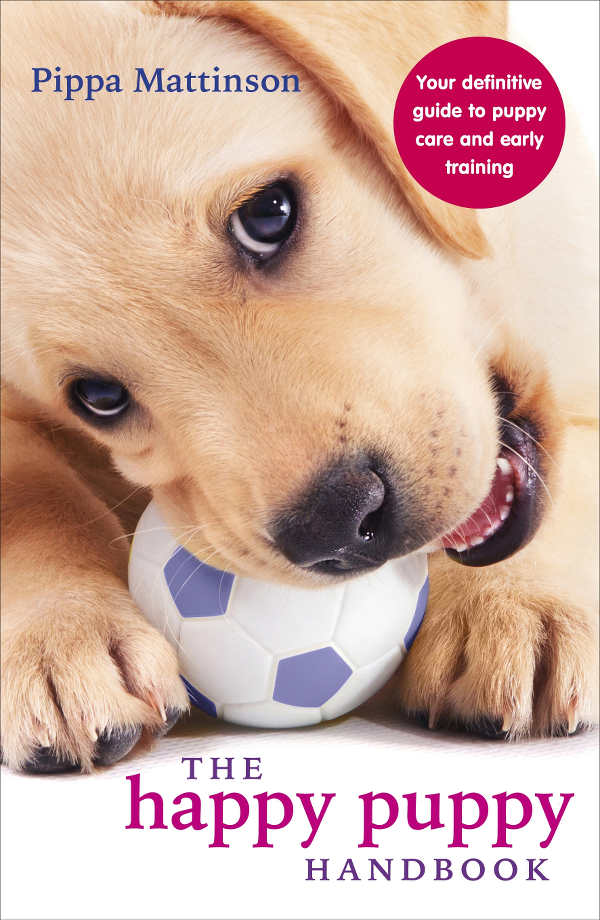 Of course, I can't speak as to whether or not this behavior is common among all Pomeranians.
Black Pomeranian Exercise
Poms are energetic little things, and it's not uncommon to see them zooming around with reckless abandon at dog parks, but they really need comparatively little exercise.
A lengthy walk or two a day, and maybe some indoor fetch with a favorite toy, should be plenty.
Health Issues
The chief health issue among all Pomeranians is patellar luxation, a condition where the kneecap slips out of place.
It is usually evident when your Pomeranian develops a limp.
While not especially painful, it may require surgery and should therefore be treated by a veterinarian.
Living with a Black Pomeranian
If you've decided to welcome a black Pomeranian into your home, make sure you're going through a reputable breeder.
These tiny but incredibly lovable dogs are some of the most beautiful examples of the Pomeranian breed. If you know how to care for them properly, they will be happy and healthy members of your family for years to come.
Related Articles
References & Further Reading
"Breed Statistics." Orthopedic Foundation for Animals, 2018.
Harasen, G. "Patellar luxation." The Canadian Veterinary Journal, 2006.
Mehrkam, L. & C. Wynne. "Behavioral differences among breeds of domestic dogs (Canis lupus familiaris): Current status of the science." Applied Animal Behavior Science, 2014.
Official Standard of the Pomeranian (AKC). American Kennel Club, 2011.
"Pomeranian." Canine Health Information Center, 2009.
"Pomeranian Breed Profile." Continental Kennel Club Inc.
Shannon, G. "D-Locus (Dilute Coat Color)." Animal Genetics, 2018.