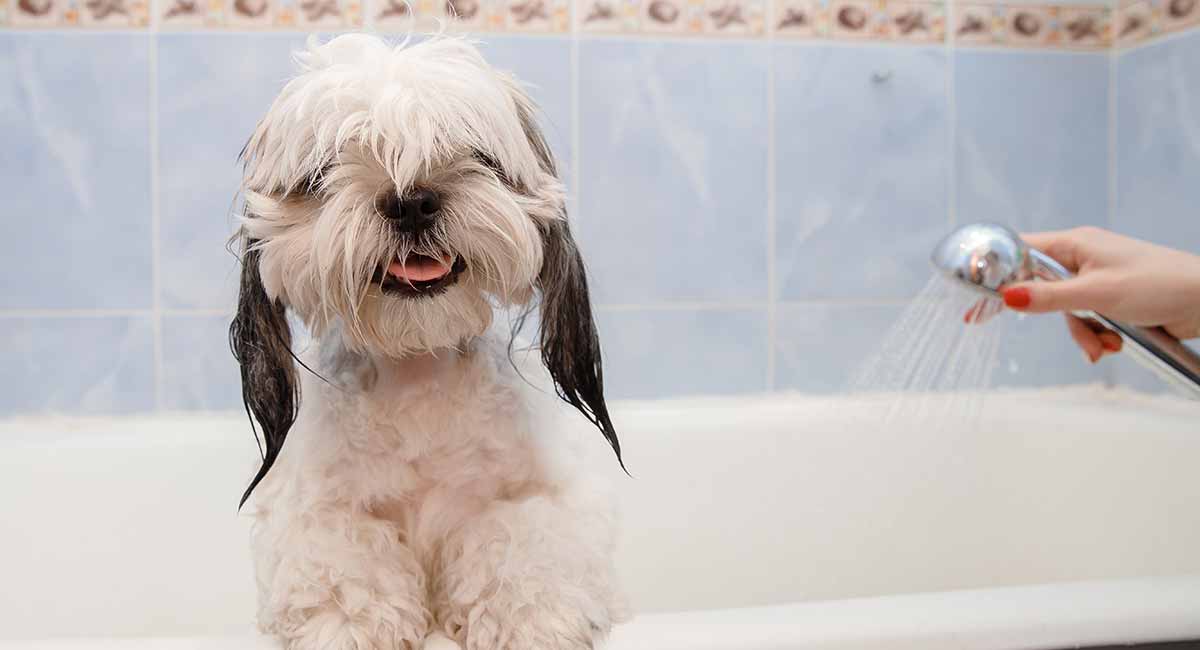 It's safe to say that the Shih Tzu just might be one of those breeds who is most famous for his beautiful coat. So you'll be keen to find the best shampoo for Shih Tzu to keep yours looking its best.
Known to wear his hair up in a top knot like a trending supermodel, the Shih Tzu is the lapdog of luxury.
He has a royal past and an even more regal appearance.
But how can you keep that famous Shih Tzu hairdo looking flawless?
And which shampoos are best for this pretty pooch?
This is precisely what we are here to find out!
Join us as we talk about shampooing your Shih Tzu.
All of these products were carefully and independently selected by the Happy Puppy Site team. If you decide to make a purchase from one of the links marked by an asterisk, we may earn a small commission on that sale. This is at no extra cost to you.
Do Shih Tzus Need Shampooing?
Most dogs produce natural oils that help to keep their coat and skin healthy, and the Shih Tzu breed is no exception.
Still, unlike many breeds who only need occasional bathing, the Shih Tzu will need to be on a regular bathing schedule to keep his coat at its healthiest.
According to the American Kennel Club, the Shih Tzu should be bathed at least once every three to four weeks, with baths in between if he gets into something particularly stinky, oily, or messy.
And along with bathing comes shampooing.
A good, high-quality shampoo will help to gently rid your Shih Tzu of any impurities on his skin and coat like dirt, debris, and excess oil buildup.
The right Shih Tzu shampoo will also have a proper pH balance that will help enhance your dog's coat and skin, not harm or irritate it.
But before you go grabbing any high-quality shampoo off the grocery store shelf, it's important to understand your dog's coat.
Let's talk about your Shih Tzu's unique hair.

What Type of Fur Do Shih Tzus Have?
Unlike many breeds, the Shih Tzu is a dog that grows a double layer of hair instead of fur.
This is one of the reasons he makes such a great choice for humans who suffer from allergies!
Still, the Shih Tzu does shed his hair every day.
Although he is still considered to be hypoallergenic, meaning he doesn't produce as much dander as many of his fur-coated canines.
This also means that, along with a high-quality dog shampoo with natural and gentle ingredients to help clean your Shih Tzu's hair, you will also want to follow up with a conditioner to keep his hair from breaking or becoming too dry.
And while the process of washing your Shih Tzu's hair is similar to washing your own head of hair, it will require dog-friendly products.
This is because the pH level in many human shampoos can cause irritation to your dog's sensitive skin.
So just stick with the dog-friendly stuff.
How Often Should You Shampoo a Shih Tzu?
Along with picking the right shampoo for your Shih Tzu, you will want to know how often to bathe him.
As we mentioned above, most Shih Tzus should be bathed every three to four weeks, with exceptions being made if your Shih Tzu gets into something especially icky.
Shih Tzu puppies may need to be bathed on a more consistent basis, due to their playful, curious, and sometimes naturally messy nature.
Still, be careful not to overbathe or underbathe your Shih Tzu.
Giving him too many baths can strip his skin and hair of the natural oils he produces, while not bathing him enough can lead to excess oil build up and irritated skin.
Best Shampoos for Shih Tzus
Most of our favorite Shih Tzu shampoos have natural, gentle ingredients.
One of our favorite shampoo products for the Shih Tzu breed is Sofee & Co. Natural Dog/Puppy Shampoo*.
We love that this product helps to detangle your Shih Tzu's hair while also preventing mats.
It uses high-quality, natural ingredients while leaving out any unnecessary parabens, sulfates, and dyes.
Another great shampoo for the anxious Shih Tzu in your life is the Gerrard Larriett Aromatherapy Shampoo for Pets*.
This shampoo promises to destress your Shih Tzu while also giving him a nice, gentle clean.
Boasting natural ingredients like oatmeal, the Gerrard Larriett aromatherapy shampoo is also vet recommended!
Whitening Shampoos
And for the pearly white Shih Tzu, we recommend Petpost Dog Whitening Shampoo*.
This product will help to whiten and brighten your dog's fur without using bleach or other harsh chemicals.
It also soothes and cleans with coconut oil and aloe.
Plus, its watermelon scent smells heavenly!
Looking for a product to brighten your Shih Tzu's coat but worried about his sensitive skin?
Worry no more!
Makondo Pets Dog Whitening Shampoo* offers natural brightening and cleaning ingredients that are so gentle, they are great for dogs with sensitive skin or dogs who suffer from allergies.
Free of any toxic dyes, chemicals, or bleach, this shampoo is the best choice to keep your pup white, bright, and smelling great!
Special Favorite Shampoo
And one of our all-time favorites is, of course, the Lillian Ruff Dog Shampoo and Conditioner Set*.
This is especially handy, considering your Shih Tzu will need a conditioning treatment following his shampoo.
What we love most about this set is that it is enriched with oatmeal, coconut, and lavender.
So it will make bath time both relaxing and enjoyable for your Shih Tzu.
This is a tear-free shampoo as well, so your Shih Tzu's sensitive eyes won't feel a thing.
And as an added bonus, this product will also help to brighten your Shih Tzu's coat!
How to Shampoo a Shih Tzu
When it's time to shampoo your Shih Tzu, there are a few basic steps you will want to follow.
The first thing you want to do is make sure he is brushed out thoroughly.
Any mats or tangles need to be taken care of before he gets wet.
Once your Shih Tzu is wet, detangling any mats or knots will be nearly impossible.
Make sure your tub or sink is filled with a few inches of lukewarm to warm water and that you have all the products on hand you need so you do not have to leave your Shih Tzu alone.
When your Shih Tzu is brushed and wet, lather him up with a decent amount of high-quality shampoo and make sure to gently work the product through his hair.
Then rinse him thoroughly.
It is very important to make sure you rinse all shampoo residue from your Shih Tzu completely so that it does not compromise the conditioner rinse and other steps.
You also do not want leftover shampoo residue to dry in your Shih Tzu's fur, as it can cause irritation to his skin.
Shih Tzu Shampooing Video
For more on how to shampoo and bathe a Shih Tzu, we recommend taking a look at this video.
Shih Tzu Haircuts
Shih Tzu dogs can look adorable with a number of different haircuts.
Although your Shih Tzu's haircut won't necessarily determine how little or how often he should be bathed.
Still, keeping your Shih Tzu's hair short will reduce the amount of brushing and other maintenance that is required when your Shih Tzu's hair is long.
Keep reading to learn more about some of our favorite Shih Tzu haircuts!
The Puppy Cut
The Puppy Cut is an adorable look on a Shih Tzu and keeps him looking youthful.
This is also one of the easiest cuts to maintain on this breed.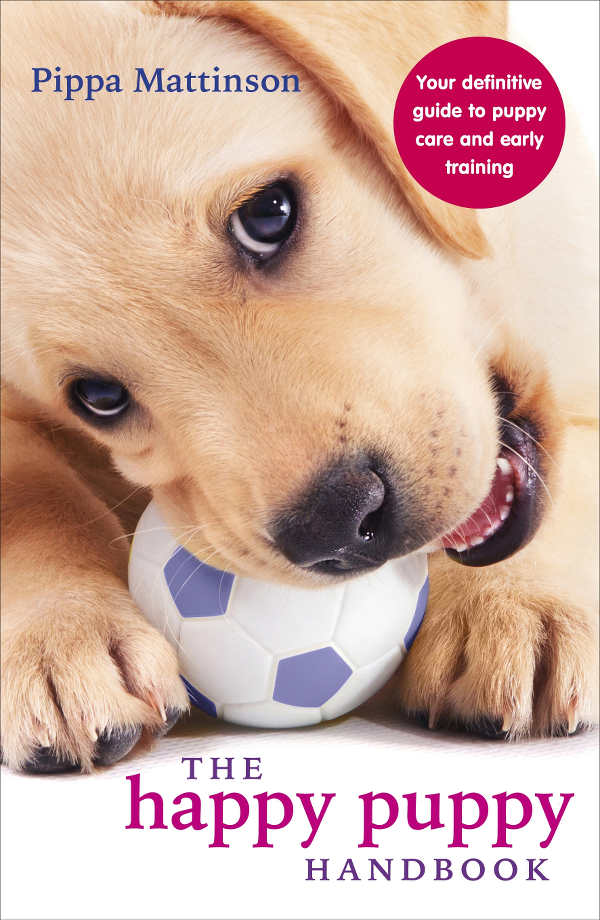 The Teddy Bear Cut
The Teddy Bear Cut is similar to the Puppy Cut, but it is a bit longer.
It is still easy to maintain and looks super cute.
The Top Knot
The Top Knot Cut is one of the most standard cuts for a Shih Tzu who has long hair.
Because the Shih Tzu's eyes can become easily irritated by his long bangs, it will typically be tied up in a top knot.
The Top Knot Show Cut
The Top Knot Show Cut is typically for the owner who chooses to show their Shih Tzu dog.
This cut requires a lot of maintenance, daily brushing, and a consistent top knot to keep the Shih Tzu's eyes from becoming irritated.
The Lion Cut
The Lion Cut boasts a shorter cut from the shoulders down, while keeping the head and sometimes the tail puffy and fluffy.
The Best Shampoo for Shih Tzus
We have told you about our favorite shampoos for Shih Tzu dogs, but that doesn't mean they will be your favorite shampoos.
The most important thing to remember before buying your dog shampoo is to do your research and understand your specific breed's skin and fur (or in this case, hair).
Here is what to keep in mind when researching the best shampoos for Shih Tzus:
Look for high-quality, natural ingredients and steer clear of shampoos with unnecessary additives or chemicals.
Especially avoid bleach.
And remember, a proper bathing schedule along with the right shampoo is the best remedy for a healthy and vibrant Shih Tzu coat.
Happy bathing!
Affiliate link disclosure: Links in this article marked with an * are affiliate links, and we may receive a small commission if you purchase these products. However, we selected them for inclusion independently, and all of the views expressed in this article are our own.
References
The AKC Staff, Fluffy Dog Breeds, The American Kennel Club.
Sue Dallas, Diana North and Joanne Angus, Grooming Manual for the Dog and Cat, Breed Groups and Coat Types, Pomeranian
Erika Mansourian, The Glamorous Shih Tzu Coat, From Top Knot to Tail, The American Kennel Club