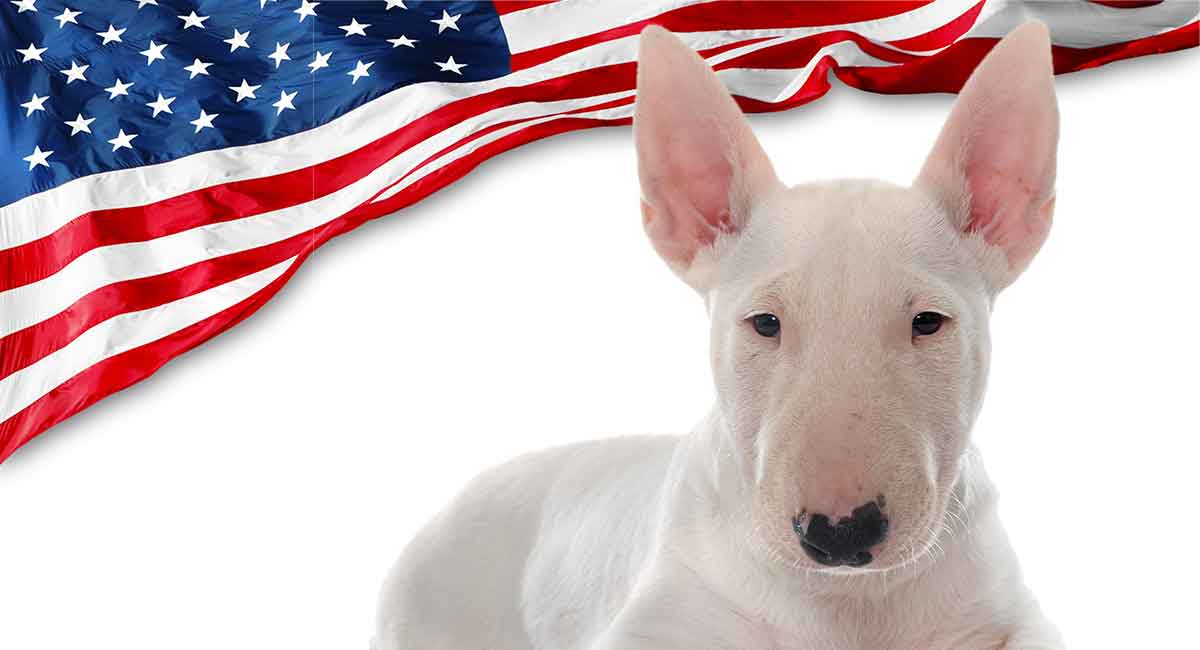 American Bull Terrier breeds and mixes are probably among the most recognizable silhouettes in the canine world.
At times, this can seem like a mixed blessing as everyone knows what kind of dog you have! But are they correct?
In fact, it turns out they may be wrong—no less than five breeds of bull terrier are currently found in the US, including
American Staffordshire Terriers
But if they all look similar, what makes them different from each other? In what ways are they the same?
And how can you tell the difference, particularly if you would like to welcome one into your home?
Let's start with a brief overview of each one and then we'll compare and contrast these five similar breeds.
American Pit Bull Terrier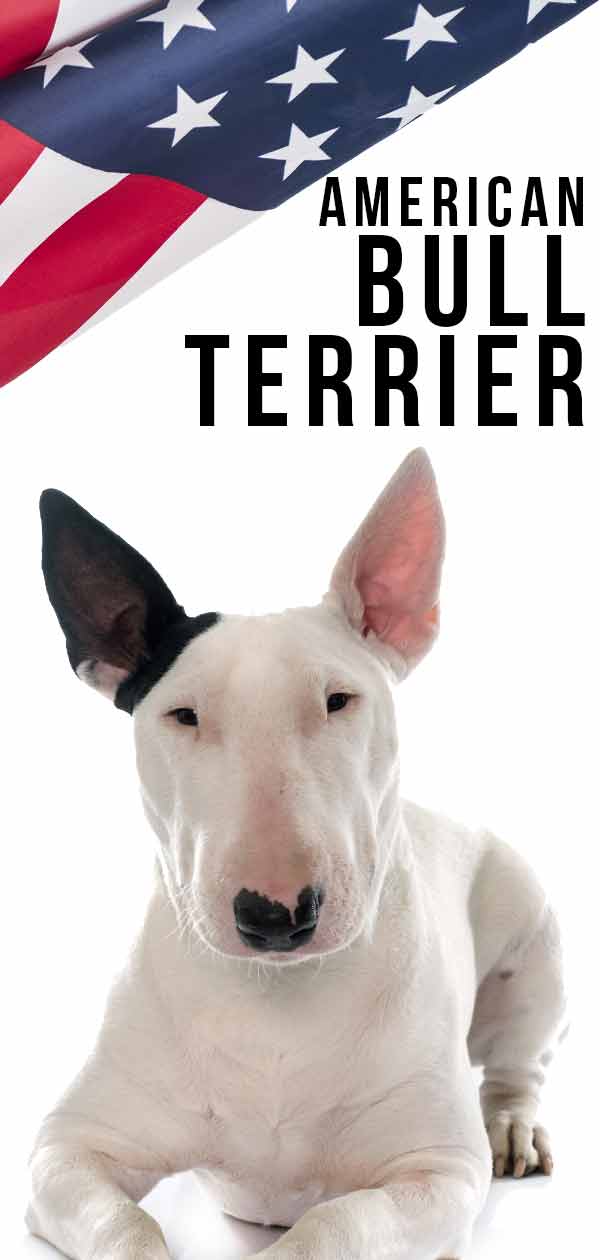 The American Pit Bull Terrier is the dog most people think of when the words "Pit Bull" enter their minds.
At first glance, the American Pit Bull terrier is compact, stocky, and very well-defined.
Their distinct features include a large blocky head and floppy ears (though they can be pointed as well).
Of the five bull terrier breeds, this the only one not recognized by the American Kennel Club (AKC).
However, they are recognized as a separate breed by the United Kennel Club (UKC).
While these dogs have a history of and reputation for aggression, proper training and care can work wonders.
With the right kind of training, these dogs can live happy, productive, and healthy lives with their owners.
American Staffordshire Terrier
Moving on to an accredited (by both the AKC and the UKC) and less negative name, the American Staffordshire Terrier is next on our list.
In appearance, they are almost the same as the American Pit Bull Terrier but are often smaller in size.
Because they can be registered, there are slightly fewer options for things in terms of their coat and eye color.
And they are also considered a purebred, which has implications on their breeding.
To round off this summary, the American Staffordshire Terrier shares the same general temperament and training requirements of the American Pit Bull Terrier.
This includes firm and consistent training, both for your dog and the people around you, and the public at large.
Bull Terrier
If the title "a gentleman's dog" were ever awarded in dogdom, the Bull Terrier would be on the shortlist.
Originally a mix of several breeds (one of which is now extinct), the Bull Terrier was bred as a gentleman's companion and still lives up to this today.
The classic color of the Bull Terrier is white, although several other coat colors may be found, including pied, red, brindle, and brown.
In addition, their triangle ears, football-shaped head, and stocky build end in curved toes.
Bull Terriers are naturally exuberant and eager to please everyone about them. Playful is their default setting, which makes training a bit easier.
At the end of the day, a Bull Terrier really is a fun dog.
Staffordshire Bull Terrier
Sometimes, similar breeds almost seem like the same breed. This is the especially the case with the Bull Terrier and the Staffordshire Bull Terrier.
Many differences simply boil down to the individual dog and the name itself.
These dogs, while stocky, instantly give the impression that they are a powerhouse of energy.
Although they have blocky lines and a sloped back, they are very playful and need an outlet for their innate drive to do something—anything!
But as soon as they've had enough exercise, Staffordshire Bull Terriers are more than happy to lie down at your feel for a long cozy evening.
Ideally suited for families with older children and active older folks, these dogs want to love and be loved.
You can find the Staffordshire Bull Terrier wherever their people are.
Miniature Bull Terrier
Finally, we come to the Miniature Bull Terrier. Are you interested in all the aspects of a Bull Terrier but in a smaller package?
The Miniature Bull Terrier is living proof that good things can come in small packages.
Once classified under the same breed as the Bull Terrier, the size of this dog is the only thing that's different.
However, the smaller size does come with some interesting quirks.
One of the most visible/amusing traits is a habit of chasing their own tails around and around and around!
Other than that, there's really not much else to say about the Miniature Bull Terrier.
Other than they have the classic bull terrier face and build without the size, which can help ease some of the negative public perceptions these dog breeds have been bridled with.
Major Similarities Across Breeds
So now, what are some of the major similarities you can expect to see in each breed?
Physically, every one of these dog breeds looks like a Pit Bull. That's why they all tend to be grouped under the same name.
In reality, the term "pit bull" seems to be a catch-all term for some of the major likenesses, including a blocky build, square head, and floppy ears.
Mentally, these breeds were originally developed for fighting. Because of this, they may have an increased drive to pick fights with other dogs and to be extremely protective.
While not entirely true, this perception has followed them to the present day.
This has led to a general public feeling that these dogs aren't safe.
While proper training takes care of that to a large extent, this is, unfortunately, something that these five breeds share.
Mixed breeds also suffer from this negative perception.
Overall, raising these dogs and educating the public about them is not something to take lightly!
While it may be a struggle at times, raising and training one of these breeds may very well be one of the most rewarding experiences you ever have.
Major Differences Across Breeds
Now that we've covered many similarities between these five breeds, you're probably wondering what makes them different?
The major differences are in the names of these dogs and the organizations that labeled them.
In the 1800s, "Pit Bulls" were very much in demand. At the time, dogfighting was, unfortunately, a sport of wealthier upper-middle-class folk.
Dogs were bred specifically for this purpose.
And because of supply and demand, different dogs were bred not only for fighting but also as "gentleman's dogs" or as aggressive pets for both the wealthy and middle class.
As time went on, different organizations split and labeled these dogs with only slight differences.
This was done for a number of reasons: size, minor differences in temperament, and location. Depending on the official authority, three to five breeds exist.
Apart from that, the differences are really down to the individual dog!
Some Interesting Facts About Pit Bull Breeds
After an overload of facts, or at the very least, just a lot of information, Bull Terriers as a whole may seem quite dry and uninteresting.
So, what are some of the most intriguing facts about these dogs?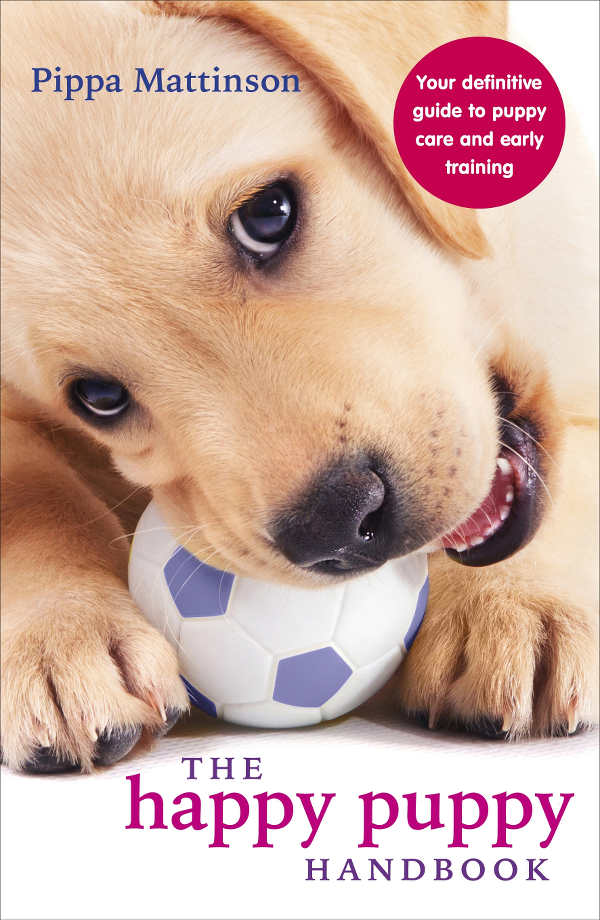 Because of their loyalty and trainability, they have been used as police dogs. This is a bit ironic because they actually serve on both sides of the law at times.
Many well-known dogs are from this family, including
Cesar Millan's right-hand dog
Daddy, Buster Brown's dog
Tige
Pete the Pup from the movie "Little Rascals".
These dogs are famous for all the right reasons.
While public perception of these dogs is that they are unpredictable and dangerous, many, many individual dogs have disproved this.
The public needs to be taught the real facts about American Bull Terrier breeds to change some of these perceptions and the stigma that follows these dogs around.
Sometimes, on a daily basis.
Is a Bull Terrier Purebred or Mix Right for Me?
The easy answer and thoughtful answer to this question are two very different things.
For the truly interested person or family, let's take a quick look at the pros and cons of this breed and similar mixes.
Cons
The negative perception of these breeds
Might be more difficult to have in an apartment or during air travel
Might be more difficult to own compared to other dogs
Require firm, patient training of both your dog and the people around you.
Pros
Display intense loyalty
In need of good, solid owners and families
Can have beautiful temperaments and dispositions
Need someone to give them a chance.
As you can see, it's not an easy decision.
But hopefully, we've given you the information you need to make an informed decision, whatever it may be.
At the end of the day, you are the only one who can answer this question. We wish you the very best of luck deciding if a bull terrier type is right for you and your family!
Are you considering a Pit Bull Terrier or do you have some experience with one of these breeds? Please share your story in the comments below.
References and Further Reading
Roll A and Unshelm J. 1997. Aggressive conflicts amongst dogs and factors affecting them. Applied Animal Behavior Science. DOI: 10.1016/S0168-1591(96)01125-2