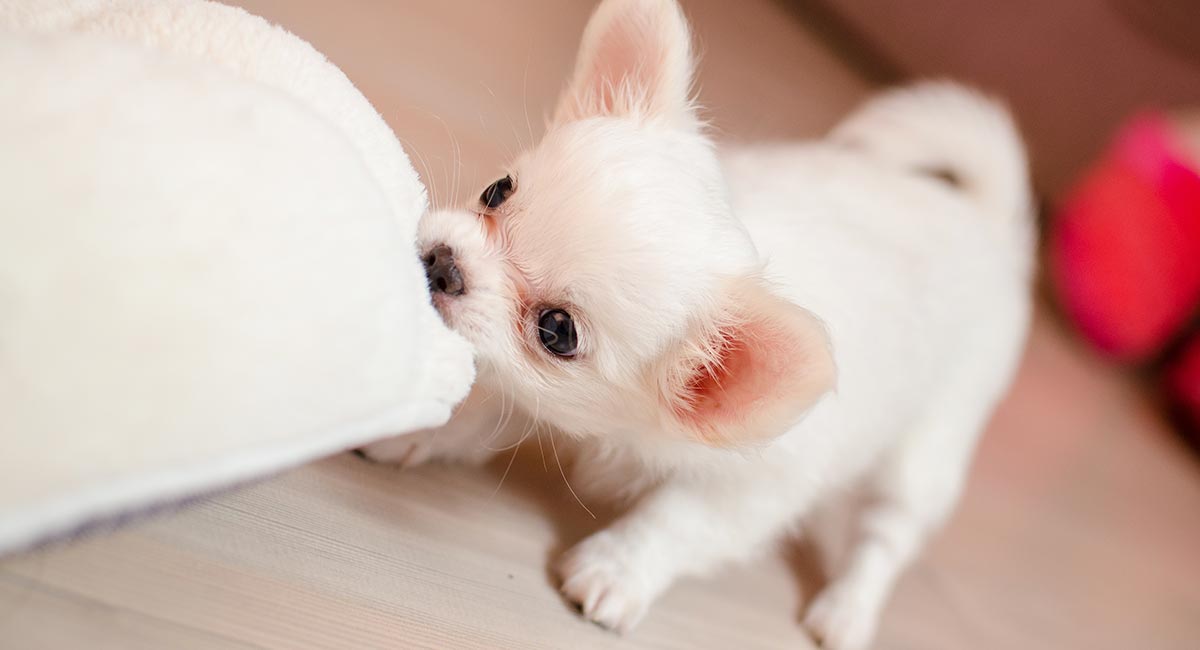 The white Chihuahua is a purebred toy breed with a pale, snowy coat. The most common colors on the Chihuahua color spectrum are black, white, fawn, chocolate, cream, and gold, but if you're into the breed you'll have noticed a white puppy or two around town as well. This coat color can come with long or short haired Chihuahuas, and apple or deer head types too. To have a truly all white Chihuahua his nose and claws must be lighter in color too. The recessive gene that produces a white coated Chihuahua also results in no black pigment in the skin, enhancing that pale look.
Contents
The History
Although the Chihuahua is famous for being the national dog of Mexico, a number of ancient artifacts depict a dog similar to the Chihuahua existing worldwide. The Aztecs are credited with breeding the dog down to his tiny, petite size that we know and love today.
They have always come in a range of colors, and no outcrossing is required to get a totally white dog, although due to the recessive genetics they are pretty rare.
As breeding standards were created and the Chihuahua was accepted by certain breed clubs, certain aspects like physical build and coat color were refined by breeders. Today, all of the distinguishing qualities in your Chihuahua are going to depend on genetics.
Breeding a true white chihuahua can take generations to perfect, due to the mix of different genes that can show up and overpower this recessive trait.
Variations in Appearances
There are two types of Chihuahua, but both of them can have a white coat.
The Apple Head Chihuahua has a harsh angle from his muzzle to his forehead, with bulging eyes and large ears. The Deer Head Chihuahua has large eyes, a narrower muzzle and longer face.
Do White Dogs Look Mucky?
White dogs look amazing when they are kept well groomed, but this fur type is well known for showing up the muck.
After you've taken a run around the dog park, you'll find that they are coated from foot to belly with mud and debris. Short coated Chihuahuas you can easily brush this off with a bristle brush, longer furred dogs need a bit more help and more frequent bathing. They are also likely to get matted around their legs and ears if you don't stay on top of the combing.
The other issue is staining. Tear staining around the eyes and food staining around the mouth can both give this clean coat a grubby look, even when it is actually quite freshly groomed.
Does Color Change Temperament?
There is no difference between the temperament of a Chihuahua as a result of their color. They are sassy, full of energy, and want to be the apple of your eye.
These dogs are best suited for homes with older, more respectful children. This is a small dog and can be easily injured if played with too roughly and can be prone to snapping. Still, with proper training and socialization, the Chihuahua can make an excellent companion for the right person or family.
Adaptable and hardy little dogs, they do well in small apartments but can also thrive on large estates. However, they would prefer to be the only dog in the household.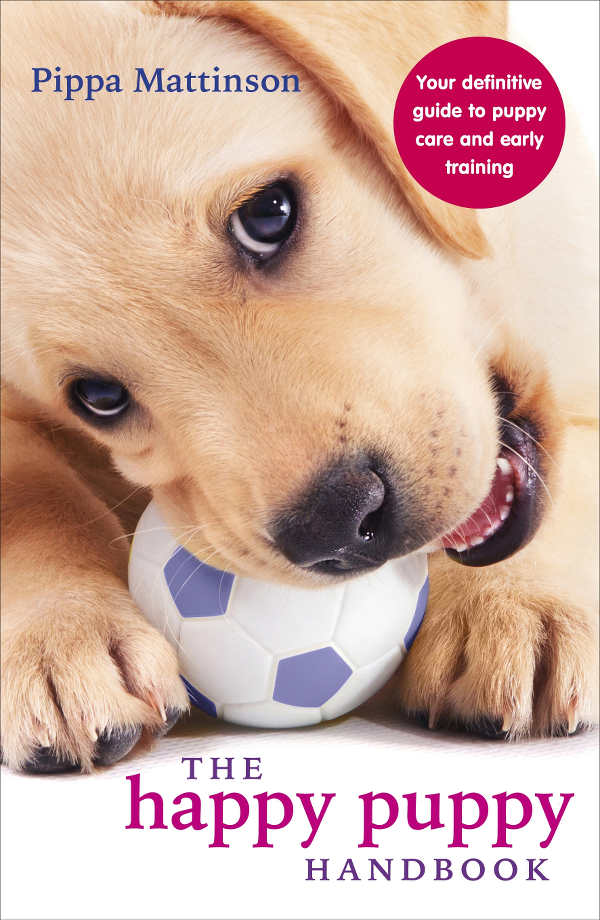 Chihuahuas will do best with owners who are home with them often. They can become very attached to their family and can suffer from separation anxiety. Still, they make lovely little buddies. With proper socialization and consistent training, they are sure to steal your heart!
Are White Dogs Unhealthy?
For the most part, the average lifespan of a Chihuahua is between 14 and 16 years. These are fit little pups, but they do have potential health issues. However, only one is linked to color. The greater the number of white hairs a dog has in his coat, the more likely he is to be deaf.
White Chihuahua Puppies
Proper breeding practices make all the difference to the future health and happiness of your puppy. Reputable breeders will have certificates and paperwork proving their dogs have been health screened, so don't be afraid to ask for proof.