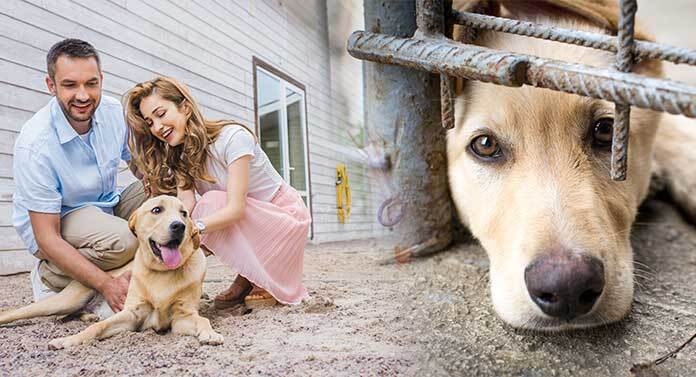 What is a dog shelter? A dog shelter provides housing for stray, abandoned, surrendered, or lost dogs.
Some shelters have 'no kill' policies and will turn away dogs when they are at, or near, their full capacity. Or if the dog is likely to need euthanizing.
Dogs in animal shelters often have unknown early lives and histories. So, there's a risk they'll have some behavioral problems.
But, for many people, shelter dogs make wonderful family pets.
Dog Shelter FAQs
Whether you're trying to find out more about dog shelters because you sadly have to give your dog up, or you're looking to welcome one of these pups into your home, read on to find out more.
What is a Dog Shelter?
A dog shelter is a facility that takes in dogs that have nowhere else to live. They may be state-funded, but the majority run on donations.
Some dogs are taken to shelters because they are lost or stray, but others are abandoned or surrendered to dog shelters.
Shelters will offer dogs a temporary home, usually with the goal of rehoming them.
But, sadly many dogs that are taken to shelters don't find new families.
Adopting a shelter dog can be a lot of work, particularly if the dog has health issues or behavioral problems stemming from abuse or lack of socialization and training as a puppy.
So, many people avoid shelter dogs. However, for some families, adopting a dog can be a great choice, and very rewarding.
Are Other Animals Allowed in Dog Shelters?
Dog shelters are specifically for dogs, although they will often take in any dog breed.
It is possible to find breed specific shelters and rescues, but they can be a little more rare.
If, for whatever reason, you find yourself having to give up your pets and want them all to go to the same place, you may have more success at a general animal shelter.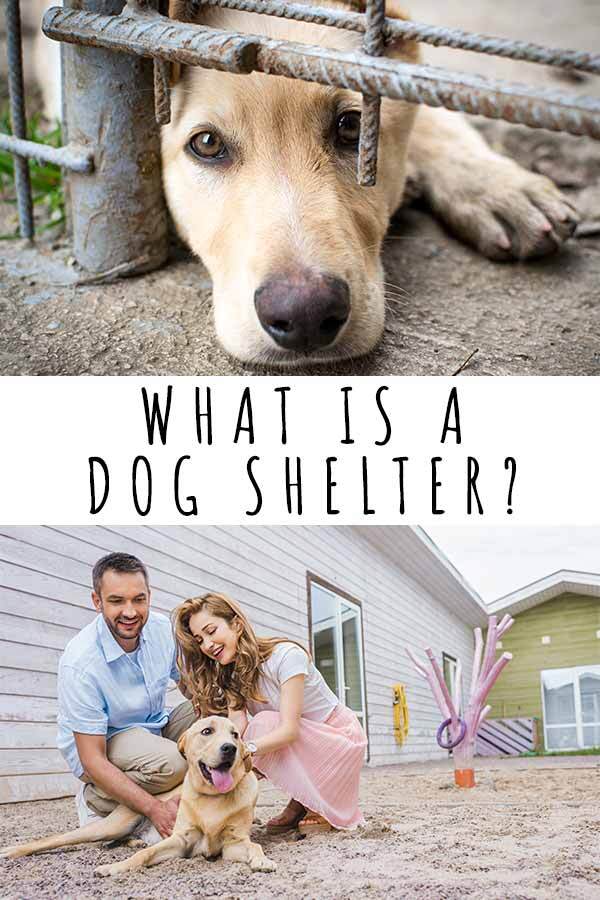 If you're looking to adopt a dog, you'll usually have success at a general animal shelter as well as a specific dog shelter.
The Different Types of Dog Shelters
Now, we've answered "what is a dog shelter", but there are different types of dog shelter within this broad umbrella term.
The main two types of shelter that people know about are: no kill shelters, and open admission shelters.
However, there's more to learn about these types of shelters than their names suggest. So, let's take a closer look.
No Kill Shelters
No kill shelters try to rehome all dogs they take in. They aim to keep euthanasia levels very low, and operate low-admission policies.
So, they can turn away dogs when they are full, or if they don't think the dogs have a chance of being rehomed.
This can include turning away dogs that are very unhealthy, or that have behavioral issues. They have a widely accepted goal to save 90% of dogs they take in.
Many people believe that no-kill shelters are kinder than 'kill' shelters. However, the dogs they turn away have to go somewhere.
And the process for these dogs that are turned away can be quite stressful, or painful. You can read more about no kill shelters in this complete guide.
Open Admission Shelters
Open admission shelters are informally called 'kill shelters'. This name can be a little misleading.
These shelters don't just kill all the dogs they take in. They still aim to rehome as many as possible.
But, they don't have quotas as high as no-kill shelters. Instead, they will take in all dogs, even if this means they don't have space, or if the dogs are very unhealthy.
They will usually have a legal obligation to accept every animal that gets given to them.
When they run out of space, they may have to euthanize current dogs to make room for new ones.
How Many Dogs are in Shelters?
When you learn about the problems that shelters face with overcrowding, you might wonder just how many dogs are awaiting adoption in animal shelters.
This answer changes every day. But, some companies and databases track the number of organizations across the USA, and the animals they take in.
Data from Shelter Animals Count, the National Database states that, in America, just under a million dogs were taken into shelters between January and August 2020.
Whereas, in 2019, it states that this number was closer to 2 million.
Why do Dogs Get Sent to Shelters?
There are a number of reasons why dogs get taken to shelters. People that find dogs lost or stray on the road will usually take them to shelters if they don't have microchips or collars with addresses.
Some people have to give up their dogs because they can no longer afford them or their care.
And, some dogs are sadly given up to shelters because of behavioral issues or because they are taken from owners who mistreat them.
The main thing to take away from this is that not all dogs are given to shelters because they are problematic or bad pets.
Yes, some can have behavioral and training issues that take a while to work around. But, others are surrendered to shelters through no fault of their own.
This means that many shelter dogs can make great, loving, and friendly pets.
Are Shelter Dogs Happy?
When you think of dog shelters, you might imagine sad dogs in small cages. But, not all dogs are unhappy in shelters.
In fact, many shelters aim to give their dogs the best lives possible until they find their forever home.
But, limited funding can impact this.
Many shelters rely on volunteer workers and donations in order to function. So, you could choose to donate or volunteer with local shelters if you're keen to improve the lives of the dogs inside.
In fact, studies have suggested that human interaction and exercise in shelters can hugely improve the mental welfare of dogs inside.
One study found that only 15 minutes of close interaction, petting, and calm speaking had a positive benefit on shelter dogs.
But, of course it's true that many shelter dogs would be much happier with a permanent loving home.
Should I Adopt a Dog From a Shelter?
If you're thinking about bringing a new dog into your home, you should consider bringing one home from a shelter.
Many people love the opportunity to bring up a puppy from a young age. But, choosing a shelter dog can be just as rewarding.
Make sure to speak to the staff at the shelter if you're considering bringing home a dog. They will ask you lots of questions to make sure you have a suitable home for a dog.
And, take the opportunity to ask your own questions and make sure you're getting the right dog for you.
Rescue dogs are often slightly older. So, you'll be able to find out a lot more about their personalities.
If you have kids or other animals at home, see if you can introduce them to the rescue dog before committing, to ensure there is no aggression.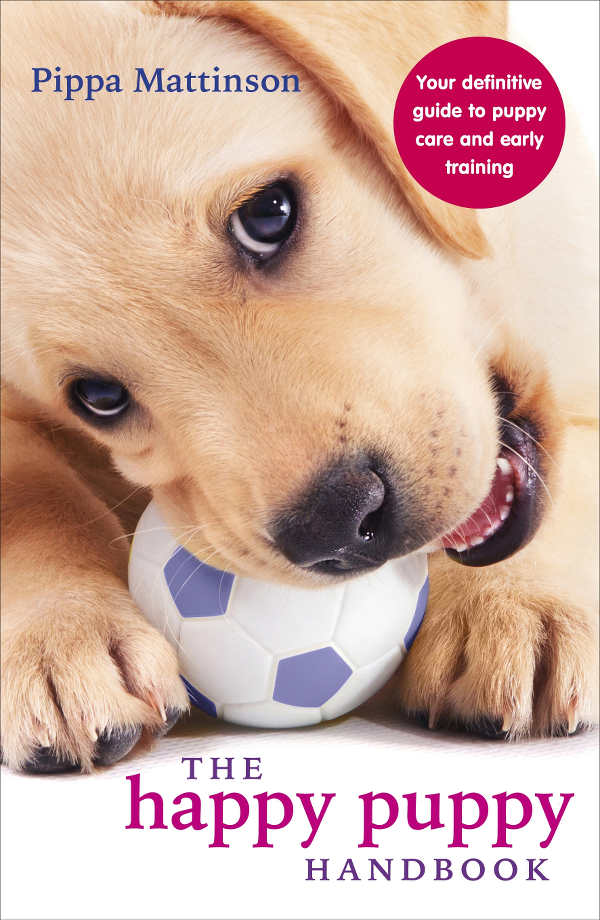 Take a closer look at choosing between an older dog and a puppy in this complete guide.
Pros and Cons of a Shelter Dog
Here's a quick summary of the pros and cons of choosing a rescue dog.
Cons
You usually won't know anything about their history, including if they've been abused
They may have expensive health problems, or a lack of health testing
Risk of behavioral problems
May not be socialized to young children and other animals
You won't necessarily have as long with them as with a puppy
Pros
You'll know more about their temperament before bringing them home
Many rescue dogs already have some basic training
Rescue dogs are much cheaper than puppies from breeders
Their appearance is also already predictable
It may take longer to find a specific breed if your heart is set on one
Have you decided that a shelter dog is for you?
How do I Choose a Shelter Dog?
If you've decided that you are going to bring a shelter dog home, congratulations!
In order to choose the right one for you, ask the shelter staff lots of questions. Ask about the dog's temperament, history, health, and anything else you can think of.
Make sure you have enough time to dedicate to the exercise and general care needs of whichever dog you choose. Including the cost of any health treatments.
If you have other pets or family members at home, try to ensure your shelter dog gets along with them before committing.
For more help, make sure you take a look at our guide on how to adopt a puppy.
What is a Dog Shelter Summary
Now you know a little more about dog shelters, you will be more equipped to support them and even adopt from them.
Not all shelter dogs are there because of behavioral reasons, but some will be. So, ask plenty of questions before you commit to bringing one home.
Do you already have a shelter dog at home? We'd love to hear about your experiences in the comments!
References and Resources