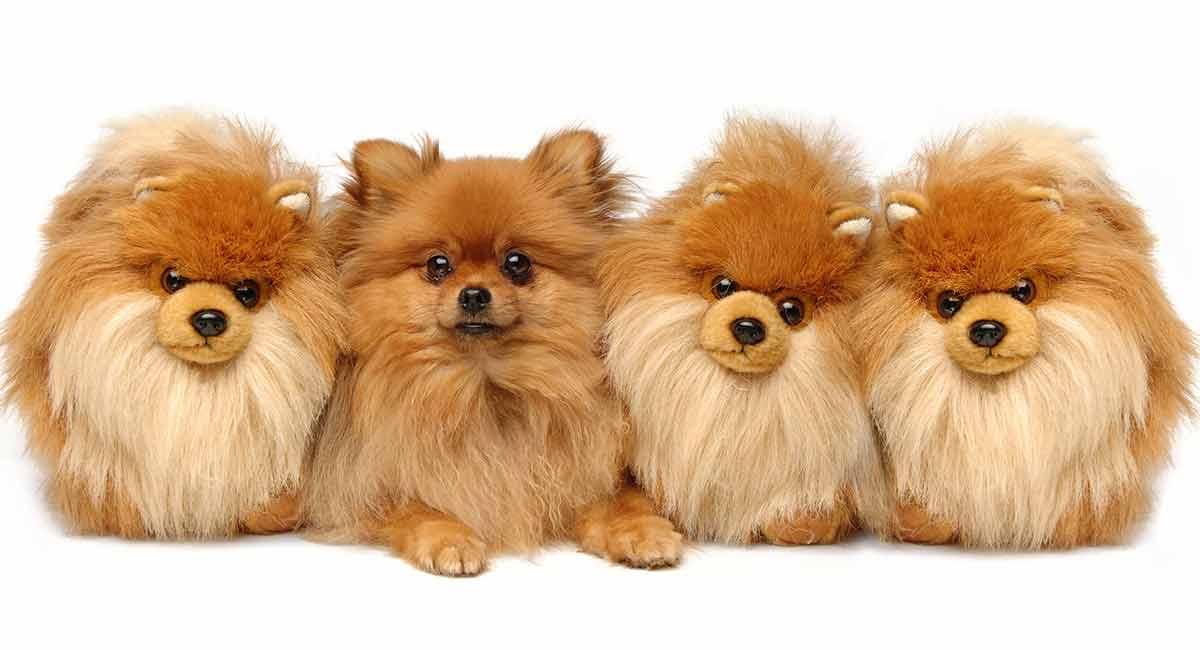 Teddy bear dog breeds are small, fluffy and look like plushies. They have the soft fur, button noses, cuddly bodies, kind eyes and a soulful expression of your favorite toy. Teddy bear dogs are trending right now because of their cute characteristics, adorable appearance and affectionate, loyal personalities. They make amazing therapy dogs, pets for kids and companions for older adults. But these playful plushie puppies are still active, lively dogs that need grooming, training, exercise and lots of attention.
Contents
Teddy Bear Dog Breeds
There are a lot of breeds and mixes that can have the appearance of your favorite plushie, especially in puppyhood. Some of these dogs, the Pomeranian for example, are purebred. And some are first generation crosses between two different pure breeds. You will also come across teddy bear dogs, such as the F1b Mini Goldendoodle, that are a mixed breed/pure breed back cross.
Zuchon Teddy Bear Dog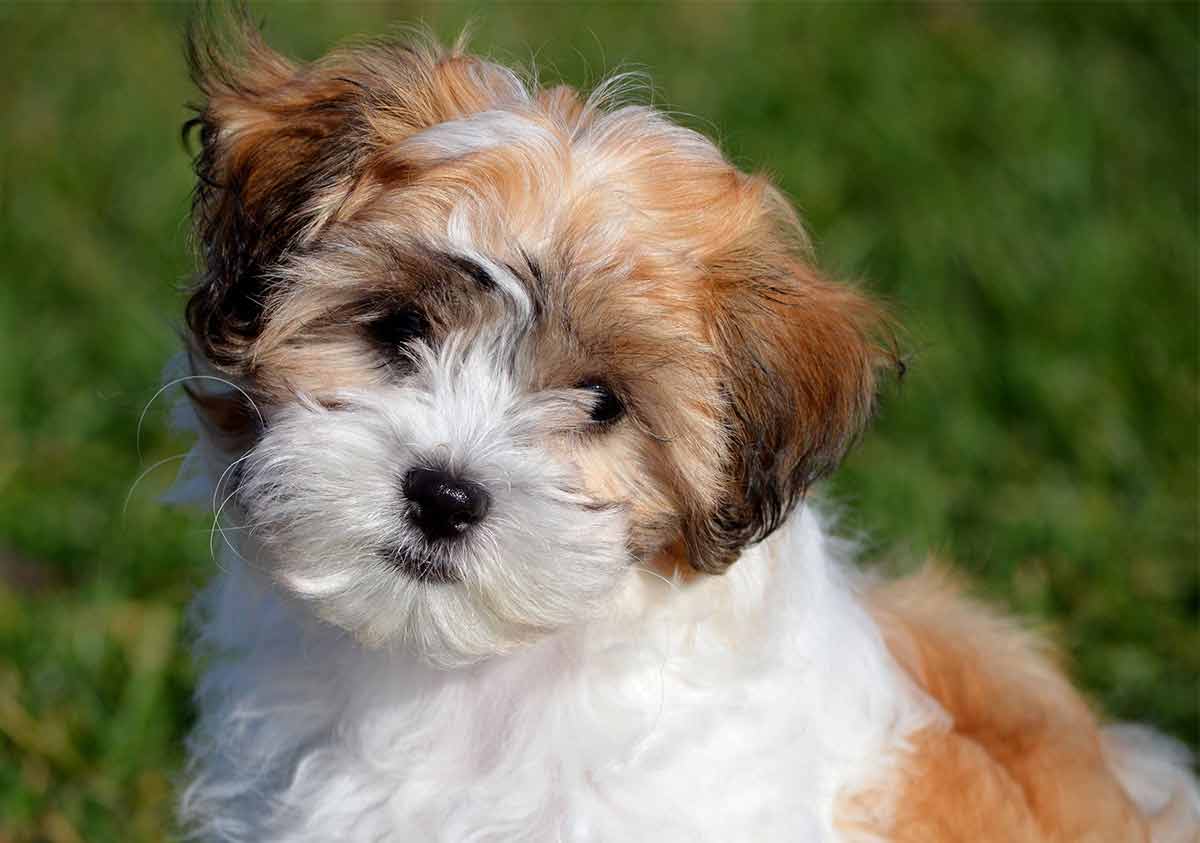 A Zuchon teddy bear dog, also known as the Shihchon is a cross between a Bichon Frise and the teddy bear like Shih Tzu. It's quite a small dog. Most will weigh between 12 and 14 pounds, and grow up to be 12 inches tall. They live for up to 15 years. So like any other dog, they're a long commitment!
The teddy bear Bichon Shih Tzu are usually playful, loving, active dogs. They can make a great family pet when well trained and socialized. They're especially good as family pets in homes where someone is around during they day. This is a dog that loves attention. It dislikes being left alone for long periods of time.
All hybrid breeds are vulnerable to the health problems of their parent breeds. Health issues for the Zuchon include canine hip dysplasia, deafness, liver disease and epilepsy. If you choose the Zuchon, make sure you learn about every health issue it is prone to. Plus, his health at its best with regular checks at the vet.
Pomeranian Teddy Bear Dog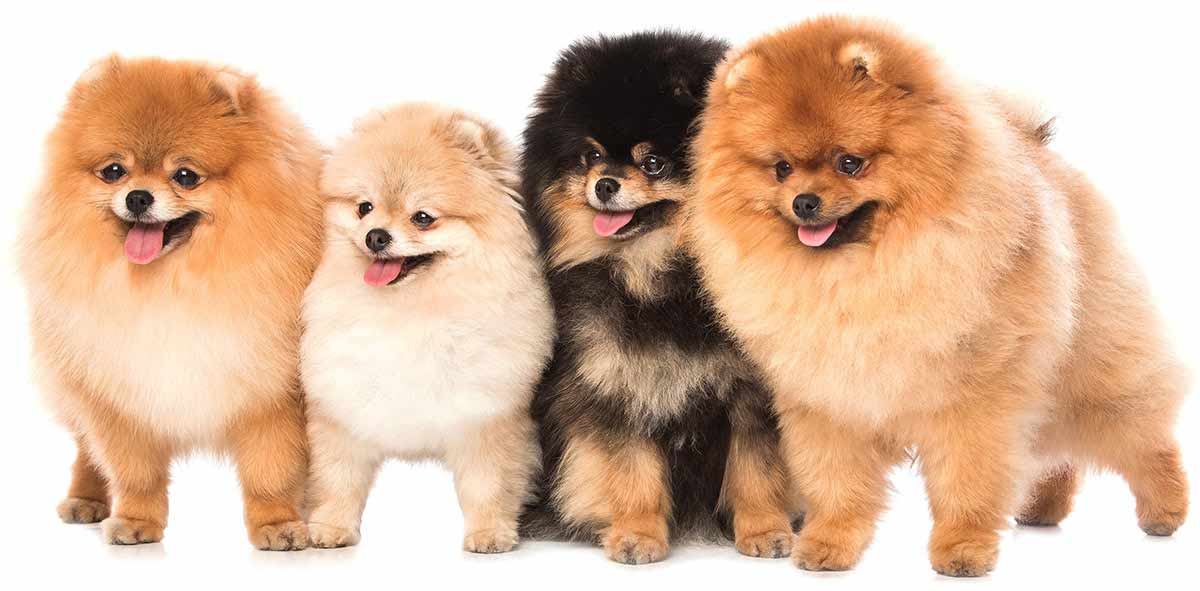 Teddy bear Pomeranians are loved for their thick, fluffy coats, curled tails, small ears and teddy bear-like faces. This teddy dog descended from the Spitz dog family. It was recognised by the American Kennel Club in 1900. Teddy bear Pomeranian puppies are curious, playful, confident dogs, but can be shy and cautious around strangers and other dogs if not socialised from a young age.
Pomeranians are also small. But they require daily exercise and grooming at least twice a week. These dogs can be susceptible to certain issues, including patellar luxation (knee dislocation), shoulder luxation, progressive retinal atrophy (a degenerative disorder that causes blindness), and entropion (abnormal eyelid), among others.
Poochon Teddy Bear Dog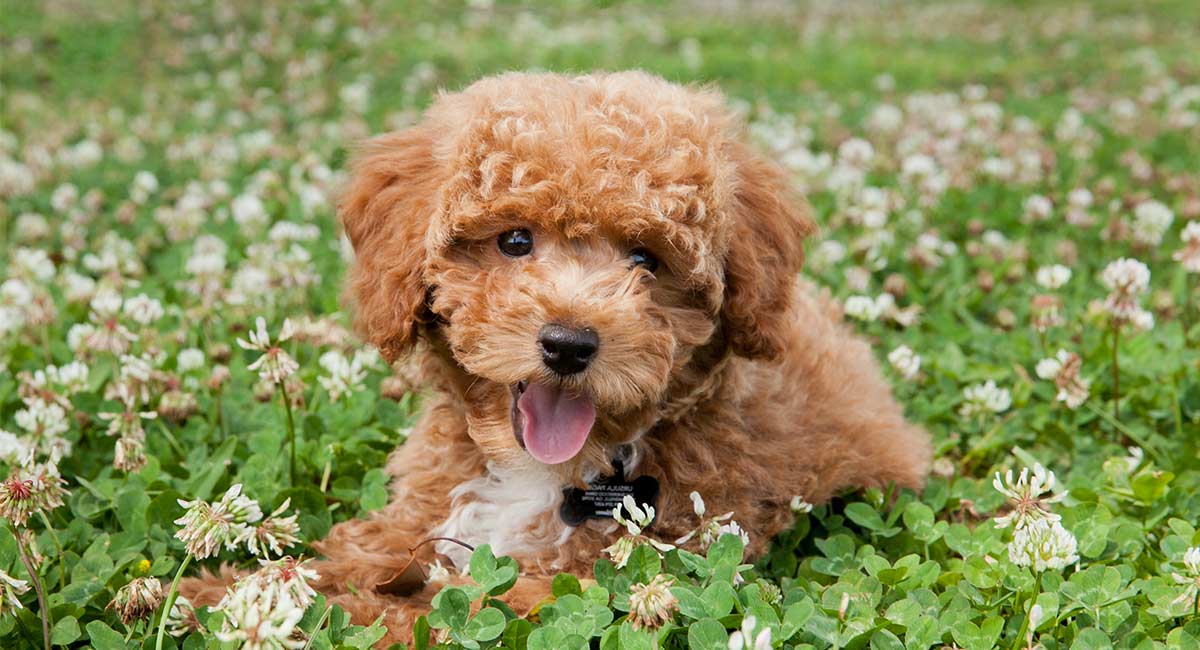 The Poochon is a hybrid between a Poodle and a Bichon Frise. This teddy dog lives for up to 15 years, and is relatively small. They are easy to train, and, although they don't shed much, they require regular grooming.
Poochons are highly intelligent dogs, and love socialising. But they can suffer from separation anxiety if they're left alone for too long, so aren't a great choice if you spend a lot of time away from home. They're also good with older children. Although their tendency to be boisterous when playing can mean they're not as suitable for families with younger children.
This teddy bear dog requires daily exercise and mental stimulation to keep them healthy and happy. They can also be prone to health diseases like Progressive Retinal Atrophy, hip dysplasia, patellar luxation and more. Although, like any teddy bear dog, these issues are less likely if you have a first generation hybrid.
Shih Poo Teddy Bear Dog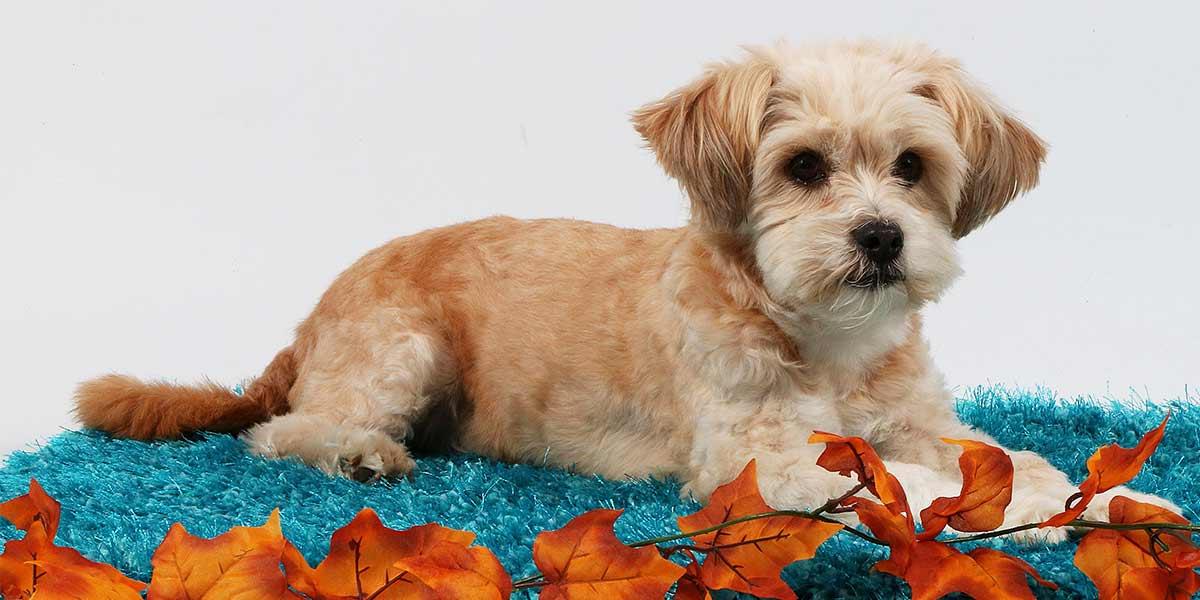 Teddy bear Shih Poos are a cross between a Shih Tzu and a Poodle (usually either a miniature poodle or a toy poodle). Like the other teddy bear dogs we've looked at, the Shih-poo is an intelligent, easily trained dog, that doesn't particularly like being alone and needs quite a lot of care. They require daily exercise. But their grooming needs depend on what sort of coat they inherit!
Shih-poos come in a variety of colors, including black, brown, cream, red, sable, and white! This hybrid inherits the fun-loving, affectionate personality of the Shih-Tzu and the intelligence of the Poodle! It's important to start training and socialising these dogs early, to make sure they are happy and confident when they an adult teddy bear dog.
You should be careful with Shih-poos around smaller animals and young children, as they can be boisterous when playing. Shih-poos can live up to 15 years. But may inherit problems from their parents, like respiratory problems, eye issues, Progressive retinal atrophy, ear problems, epilepsy, and more.
Miniature Goldendoodle Teddy Bear Dog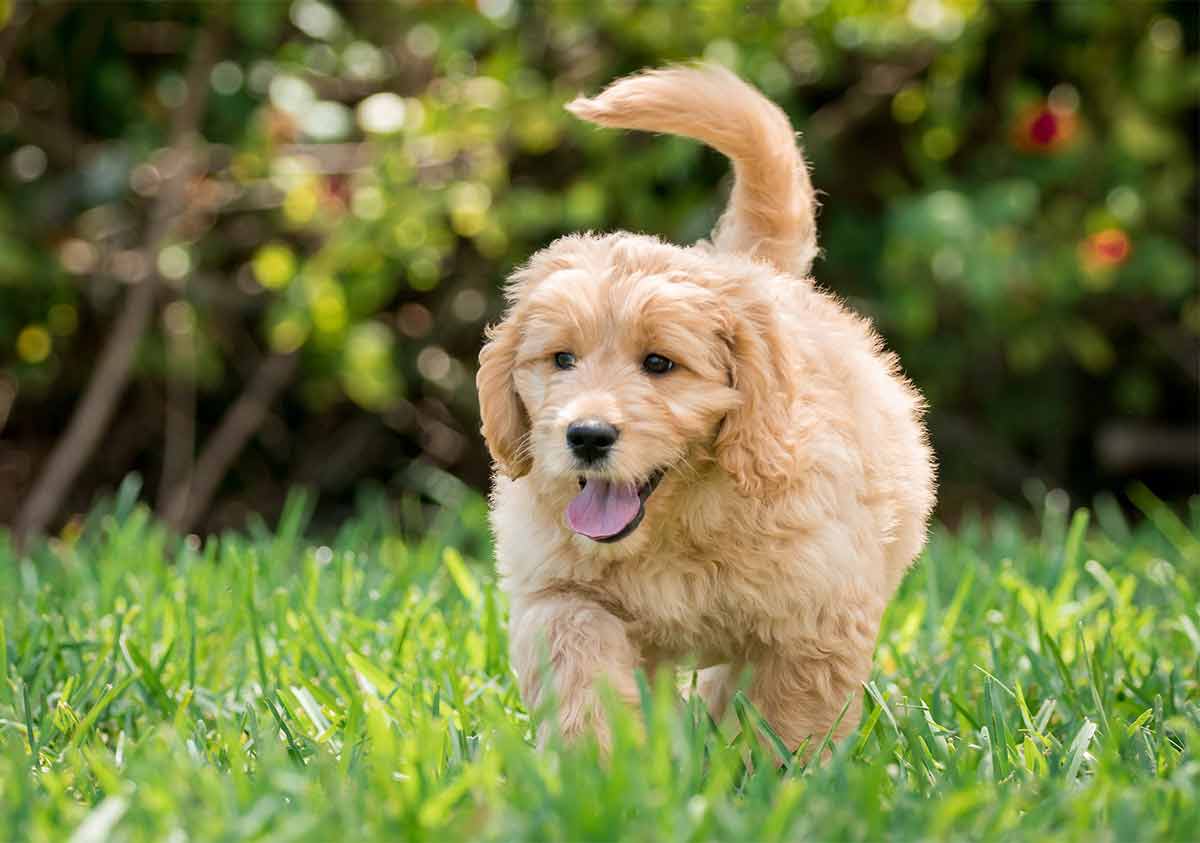 If you're looking for a big teddy bear dog, you might like the Goldendoodle! This is a cross between a Golden Retriever and a Miniature Poodle. These are great choices for family pets. They're loving, confident and loyal dogs that are easy to train, thanks to their high intelligence, and their naturally social personality! However, their loyalty means they may experience separation anxiety when left alone for too long.
Like other hybrids involving poodles, their grooming needs will depend on the type of coat they inherit. This coat can be a variety of colors, from black, grey or red to golden, chocolate, or cream! Miniature Goldendoodles require a lot of exercise, so don't suit living in small, cramped apartments where they can't run around. Funnily enough despite the name this is one of the most common black teddy bear dog breeds.
This popular breed usually lives between 10 and 15 years when healthy.
Cavapoo Teddy Bear Dog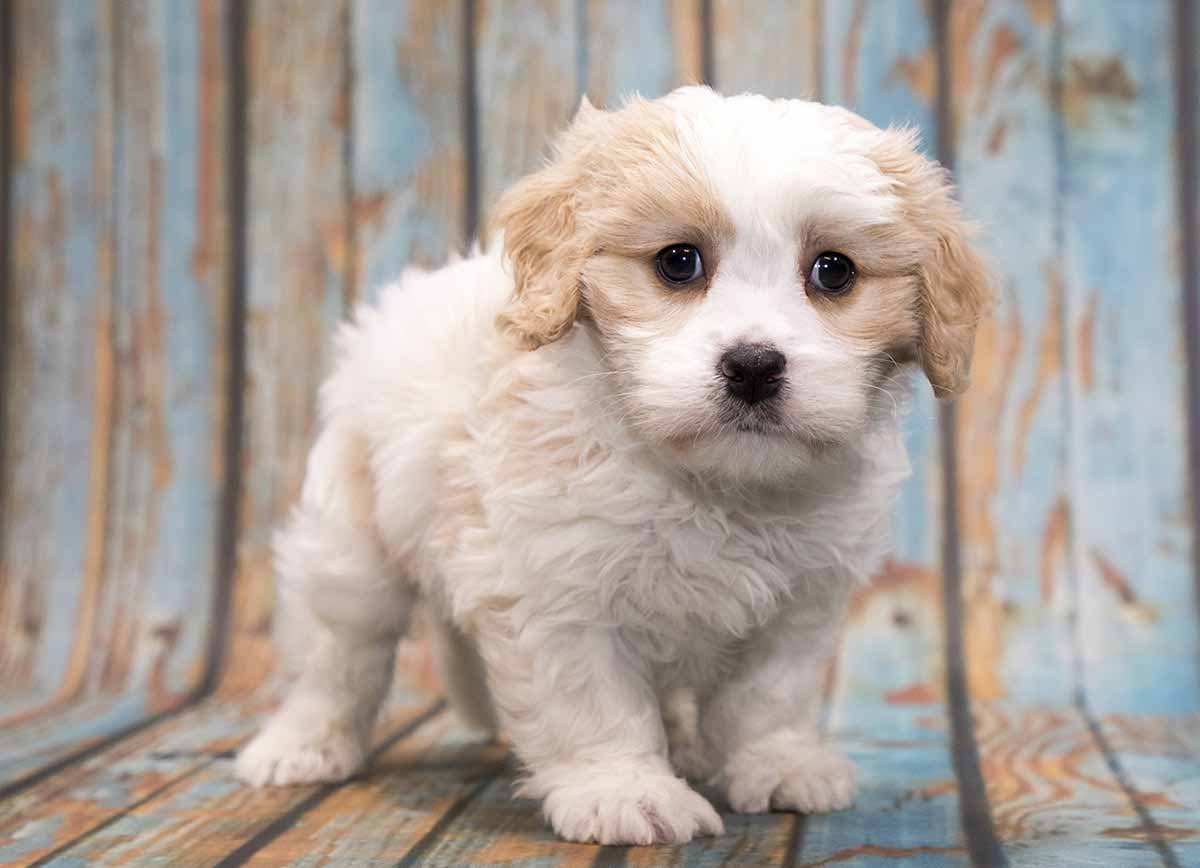 Cavapoos are a relatively small cross between a Poodle and a Cavalier King Charles Spaniel. This teddy dog is social, loyal and intelligent. Plus, it responds well to training. Their coats are generally quite high maintenance, and require regular grooming.
When socialised from a young age, Cavapoos get on well with other animals and children of all ages. They can be a great choice for a family pet. Their love for people can lead to separation anxiety when left alone for too long. So it is important to make sure you have enough time for this teddy bear dog. Cavapoos require daily exercise to keep them happy and healthy, as they can be prone to certain health issues.
When healthy, Cavapoos live up to 15 years old. But they can be vulnerable to certain health conditions. These include hip dysplasia, progressive retinal atrophy, syringomyelia (a serious brain condition common in King Charles Spaniels), diabetes, and many more. We do not advise ever buying even a Cavalier King Charles cross unless the Cavalier parent has been tested clear for this condition.
Malshi Teddy Bear Dog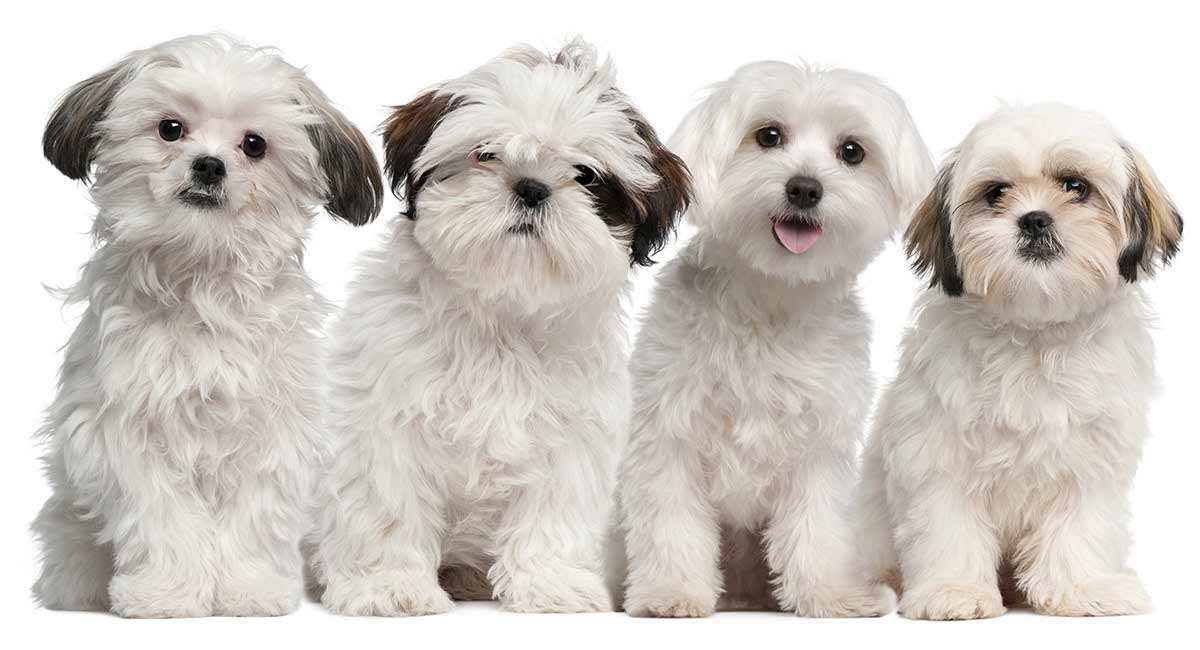 The Malshi is a mix between a Maltese and Shih Tzu. These teddy bear dogs are small, with charming personalities. They're loving, and quick to learn, which makes training easy. If Malshis aren't trained and socialised properly, they can be nervous in new situations, which can lead to excessive barking.
The health conditions that are most common in Mashis include patellar luxation, hip and elbow dysplasia, eye issues and hypothyroidism. Malshis can live up to 14 years old, especially when looked after properly. In addition to daily exercise, you'll need to groom a Malshi daily, to prevent knots and tangles and keep their coat silky.
Cairnoodle Teddy Bear Dog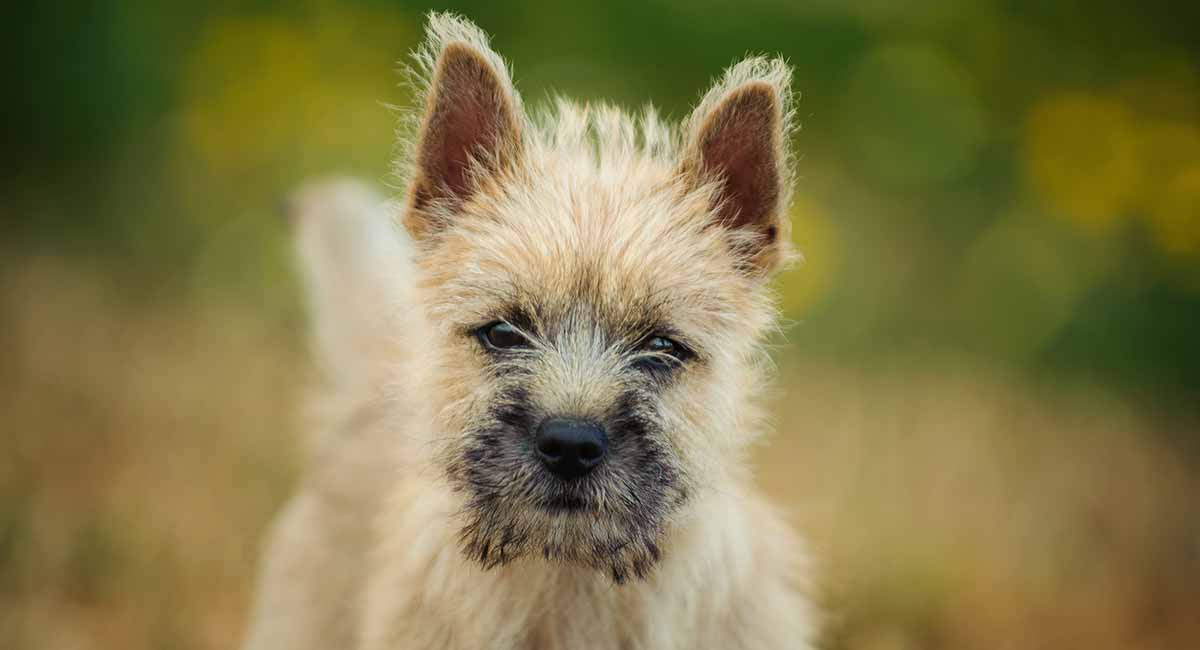 The Cairnoodle is a cross between a Cairn Terrier and a Poodle. This breed is small, even when fully grown. But is affectionate, happy and social, with an independent streak. When trained and socialised early, Cairnoodles make great pets that are obedient and good with other people and animals. However, these teddy bear dogs are prone to suffer from separation anxiety when left alone too long, as a result of the strong bonds they form with their owners.
The potential health issues that the Cairnoodle can inherit includes epilepsy, eye issues, hypothyroidism, patellar luxation, hip dysplasia and more. To keep these dogs as healthy as possible, it is important to attend regular check ups with your vet, feed and exercise your pup daily, and incorporate grooming into your regular routine.
Cockapoo Teddy Bear Dog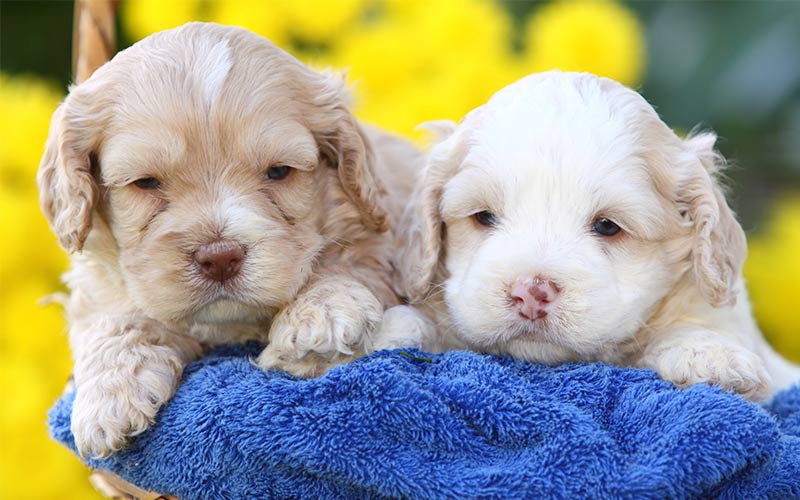 Cockapoos are a cross between a Cocker Spaniel and a Miniature Poodle. These dogs are hugely popular because of their social, loyal, loving natures. They're great with children and other animals, making them great family pets! They come in various colors and sizes, meaning each one is unique! They're easily trained, and require daily exercise. But can be vulnerable to separation anxiety.
Cockapoos can live up to an impressive 18 years when healthy. But can experience some health issues. These hereditary conditions can include luxating patella, progressive retinal atrophy, ear problems, and hip and retinal dysplasia amongst others.
Westiepoo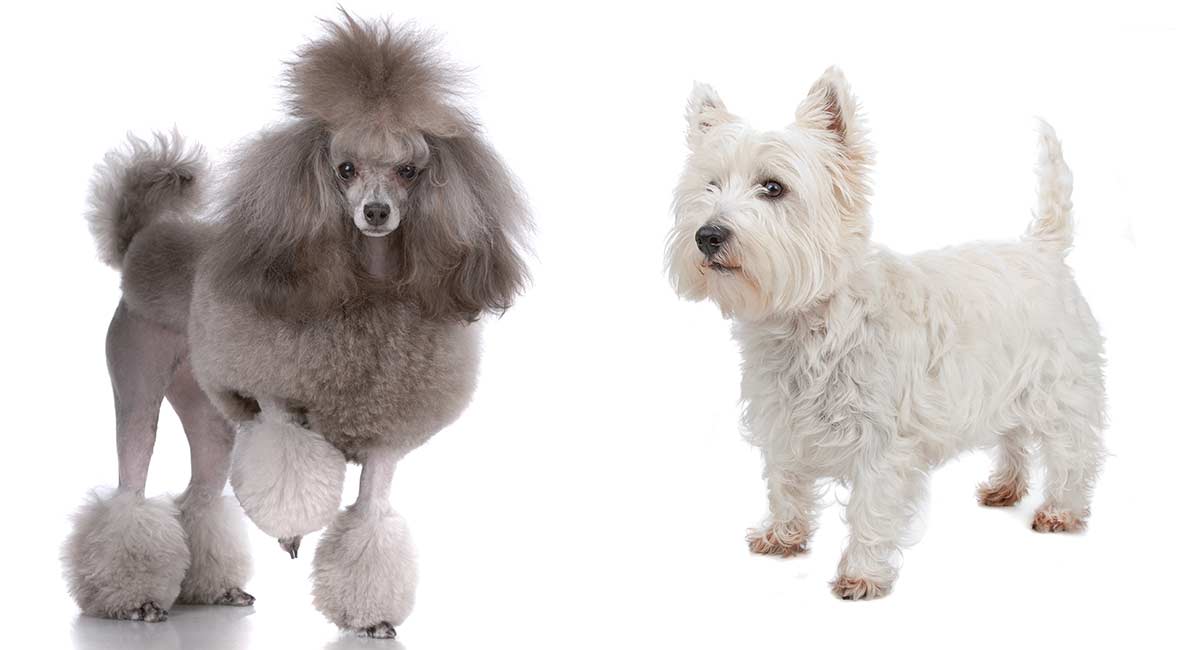 The Westiepoo is an adorable combination of West Highland White Terrier and Poodle. They come in a range of colors, but if the parents are both white then you're likely to get a white puppy too. This mix weighs up to 30lbs and can be as tall as 17 inches, depending upon whether the Poodle parent is Toy or Miniature.
An active mix, you will need to take them for at least one good walk a day and they will benefit from dog activities like agility. Health issues you need to be aware of include hypoadrenocorticism, bloat and dermatitis. But they can potentially inherit any of their parents' genetic conditions, so make sure they are both tested for conditions relevant to their breed.
Shorkie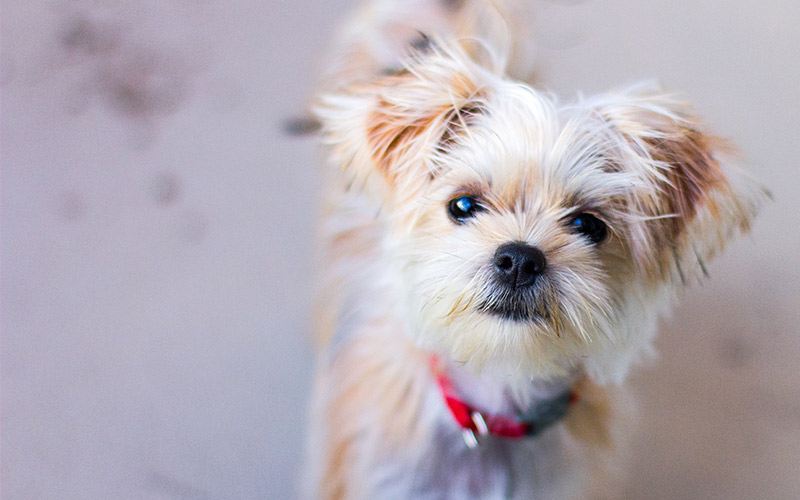 The Shorkie combines the lively Yorkshire Terrier with the more laid back Shih Tzu. Shih Tzu are a brachycephalic breed, which means that they have a flat face. This can cause problems with breathing and overheating. It's possible that your pup will also have a flatter than ideal face, and therefore also be at risk. Unfortunately, for this reason it's not a mix we can recommend.
Pomapoo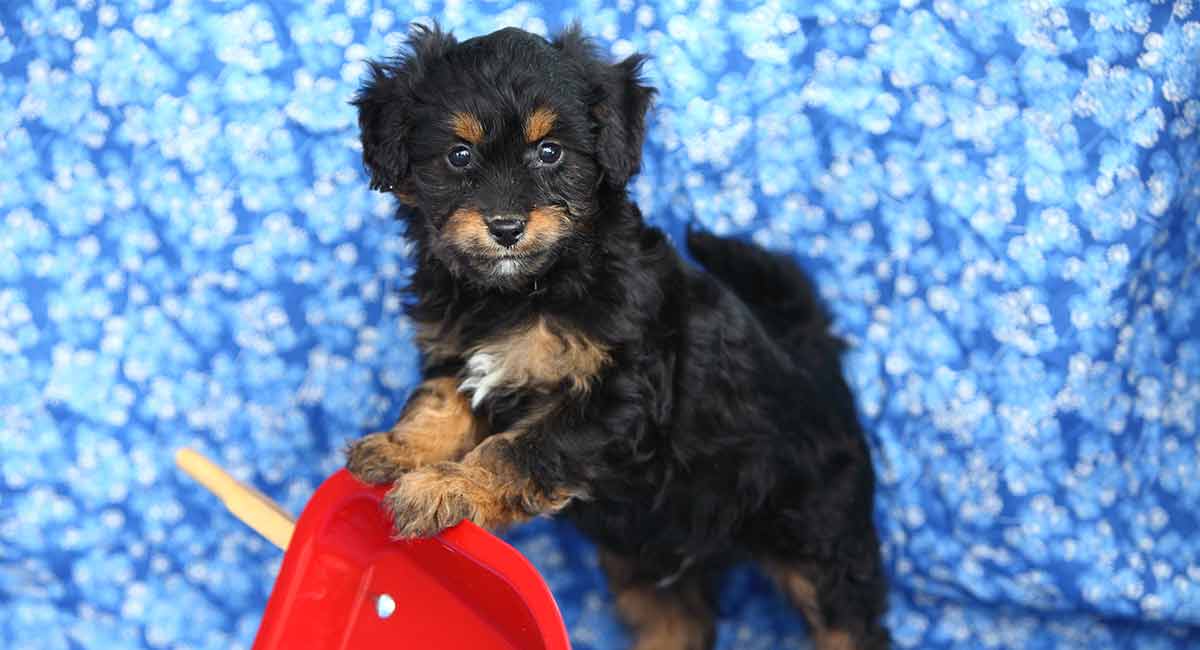 Combining a fluffy Pomeranian with a curly Poodle gives you the adorable Pomapoo. Both breeds are generally friendly and fairly active dogs, so expect a pup with a big personality. Depending upon the type of Poodle parent, your Pomapoo will grow from 6 and 10 inches high, and be weighing from 6 to 9 pounds.
Small dogs like Pomeranians are at risk of tracheal collapse, but it's possible with the bigger Poodle's genes your chances will be improved. The parents need to be PRA clear and the Poodle parent tested for Addison's disease.
Yorkipoo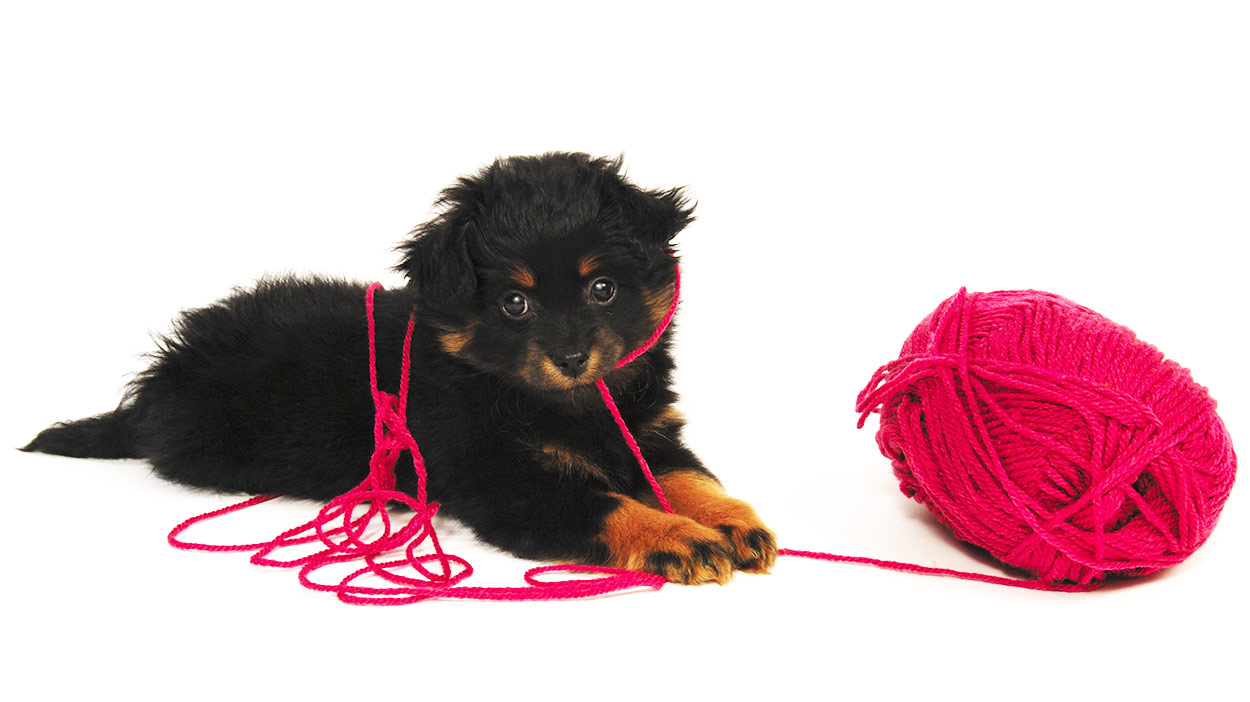 The Yorkipoo has a Yorkshire Terrier and a Poodle parent. These tiny teddy bear dogs weigh between four and fifteen pounds, depending upon the Poodle parent. Both Poodles and Yorkies are at risk of joint problems, eye problems and Poodles might inherit blood disorders. Avoid Teacup Yorkie parents as they are at an increased risk of health problems.
Pomchi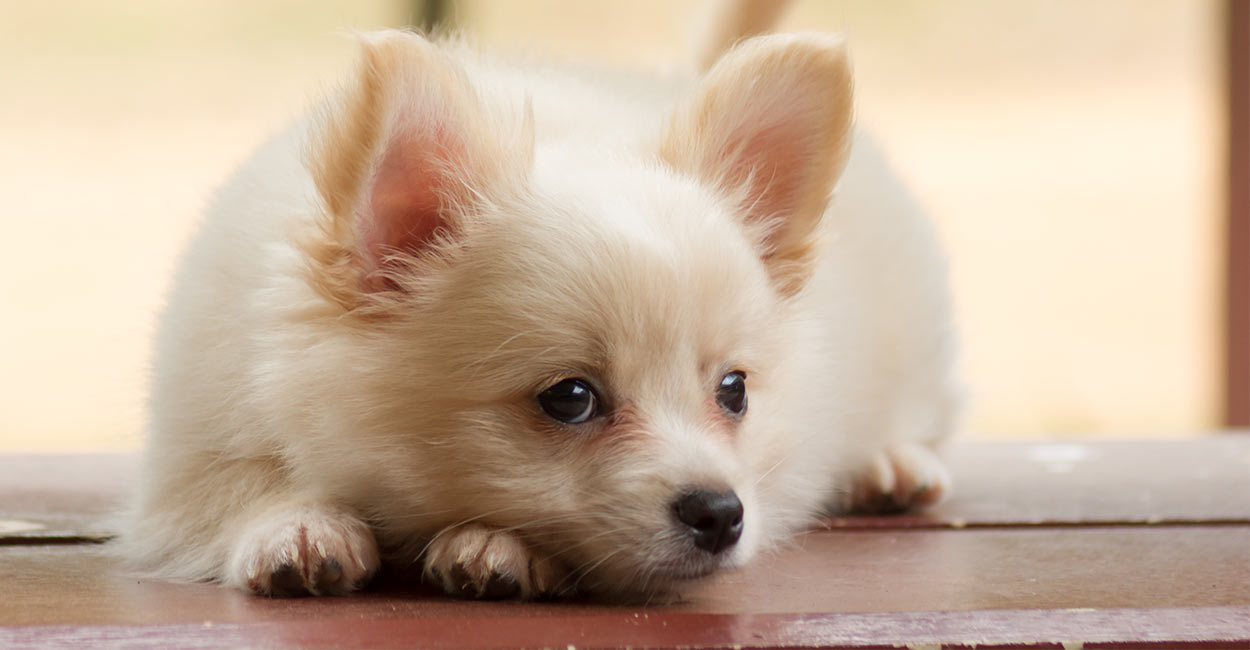 The Pomchi combines the Pomeranian with the tiny Chihuahua. This is one of the smallest teddy bear dogs, but they aren't lacking in personality. They come in a range of colors, and could have the Chihuahua's fabulous long lifespan.
Unfortunately, being tiny dogs they are prone to some serious health problems such as tracheal collapse. They are also likely to have dental issues due to overcrowding.
Peekapoo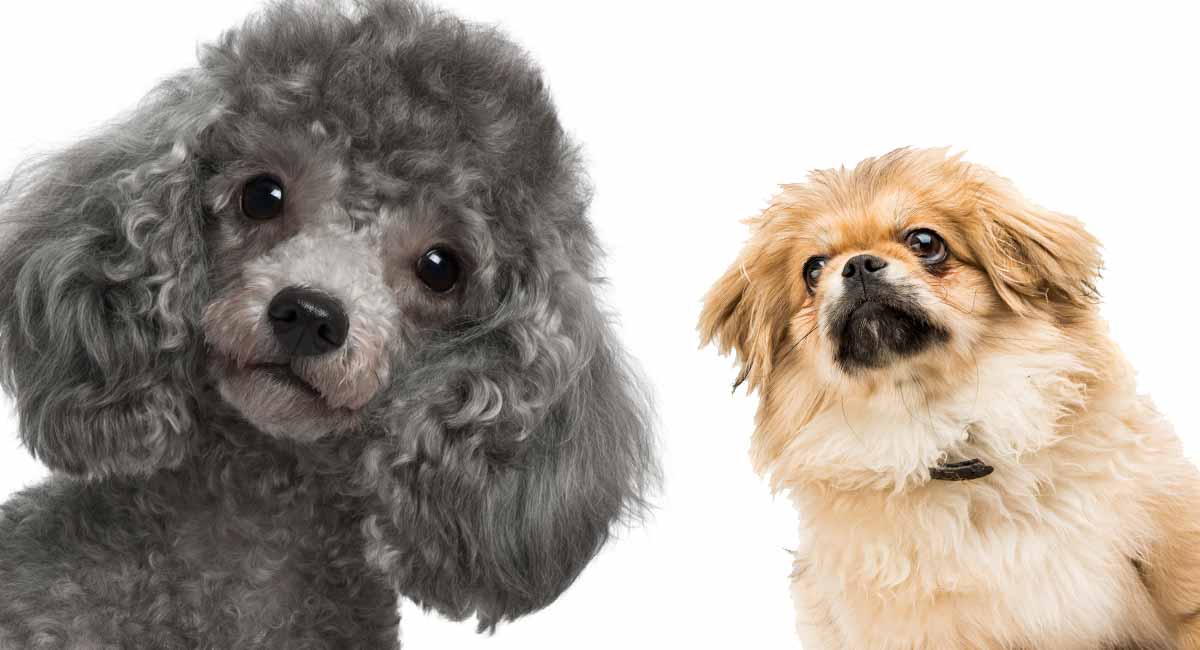 The Peekapoo mixes the classic lapdog Pekingese with the active, intelligent Poodle. Although this dog might have a cute look, and an adorable designer doggy name to match, it is unfortunately likely to have health problems. The Pekingese is another brachycephalic dog with a higher than average chance of breathing problems and dental issues. This is therefore sadly not a mix we can recommend.
Cavachon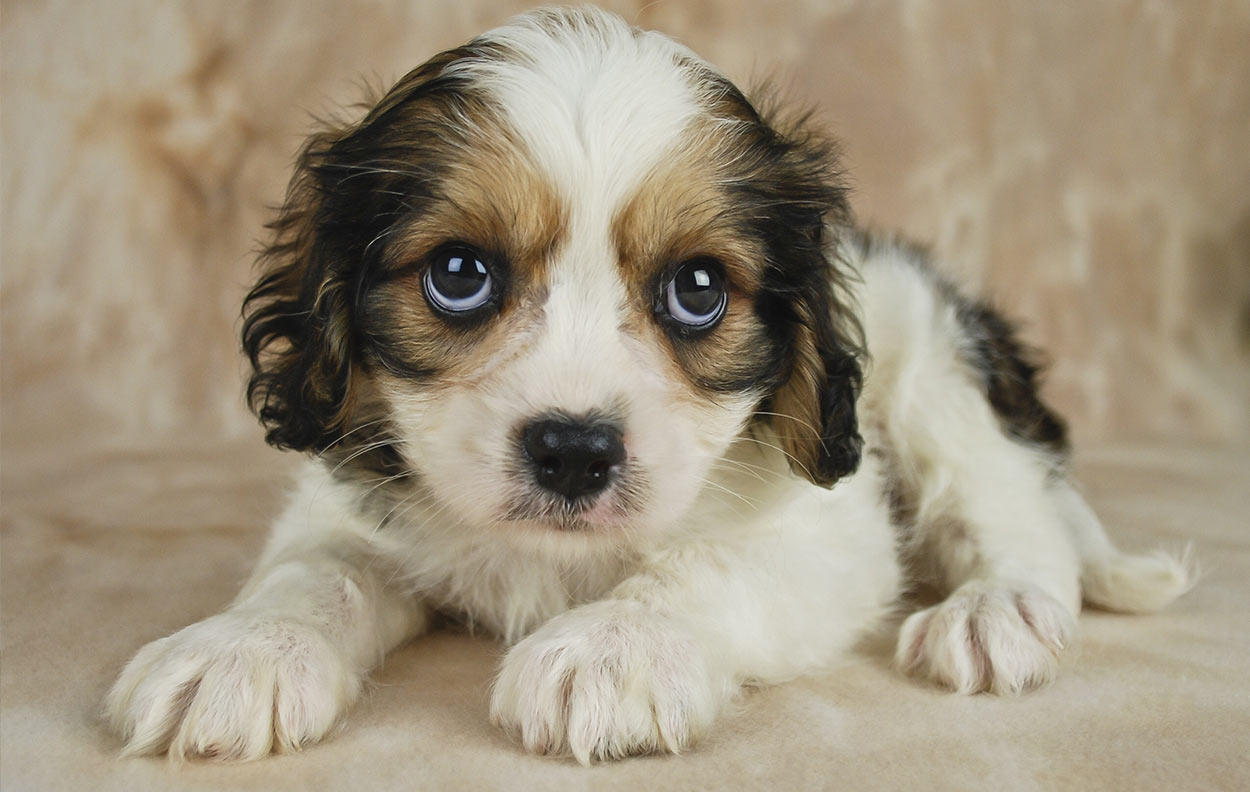 A cute combination of Cavalier King Charles Spaniel and Bichon Frise the Cavachon has bags of potential. They combine two small, friendly and active breeds into one package. You just need to make sure you are careful when picking a breeder. The Cavalier parent must have had an MRI scan, heart check and no family history of Syringo Myelia or heart disease.
Teddy Bear Dog Price
Because teddy bear puppies are all so different, their prices vary hugely! You can get them for as little as $500, or even as much as $3,000!
How Big Do Teddy Bear Dogs Get?
A full grown teddy bear dog is normally a Toy to Small breed. But because teddy bear dogs include many different breeds and breed mixes, there is no single size. All are smaller than average dogs, and some are very small indeed.
Teddy Bear Puppies
Part of the appeal of a teddy bear breed is that they look like puppies throughout their whole lives. But remember, some teddy bear puppies are healthier than others. If you have your heart set on one that suffers from more health problems, you can also consider rescuing a teddy bear puppy.
Teacup dogs are sometimes created by breeding the 'runts' of litters to make the smallest puppy possible. These puppies are less healthy than full sized dogs. Common health issues for teacup dogs include heart defects, seizures, respiratory problems, digestive problems, blindness and arthritis.
Tiny dogs need tiny, frequent meals or they can suffer from fatal attacks of low blood sugar. If you're considering getting a teacup dog, you must be willing to give it the extensive care it needs. You'll need to carefully monitor your puppy's food to keep blood sugar levels regular. Make sure no one treads on them. And ensure they don't fall from any high surfaces.
They are cute. But to be honest, ultra small dogs are best avoided. If you're happy with slightly larger teddy bear dogs, a regular Pomeranian, or another hybrid listed in this article may be a better choice.
If you have the time and energy to bring a dog into your life. And are committed to only buying a pup with health checked parents. Then do your research carefully and a teddy bear dog could be a lovely choice.