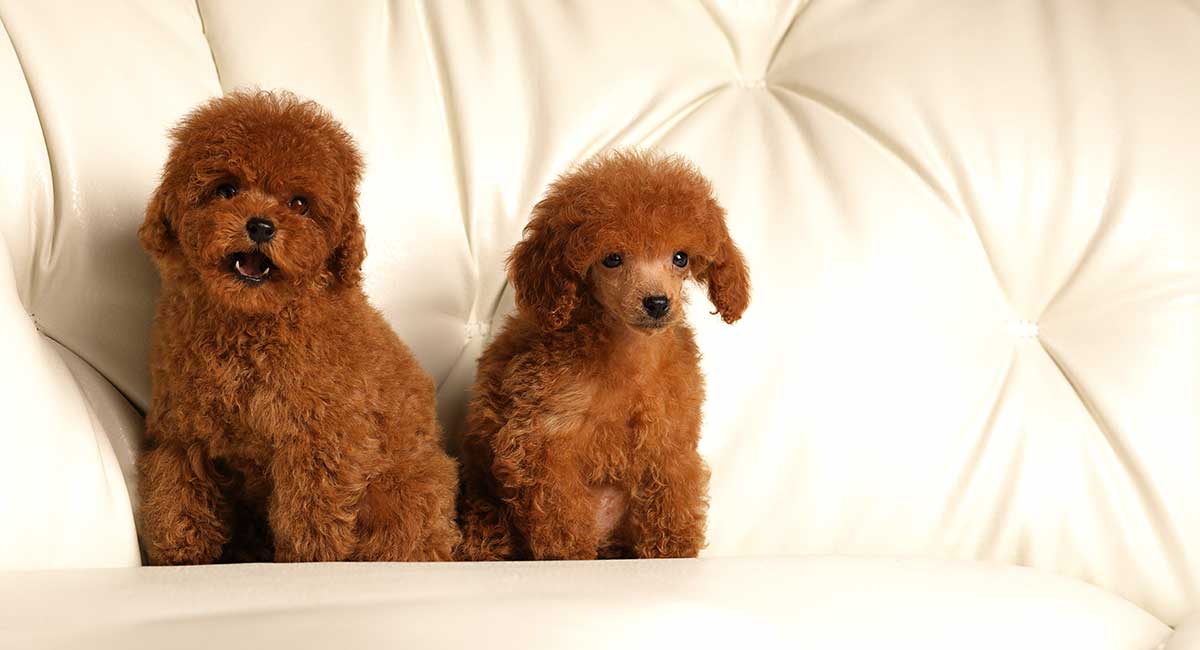 The red Toy Poodle is a variation of the better known apricot or brown Toy Poodle.
Red Toy Poodles carry the Rufus gene, which changes the appearance of an apricot or brown coat.
Underneath, they are the same fabulous dog as a Poodle of any other color.
But red Toy Poodles remain rare, and that's because of the special way their color is inherited.
Introducing the Red Toy Poodle
Red Toy Poodles are not very common.
Perhaps one of the reasons this rare colored pup has many people falling head over heels in love.
Poodles, in general, make fabulous pets due to their family-friendly nature, clever mind, and knack for performing.
However, the color of a dog's coat is still a hot topic among those who believe some colors are linked to health and temperamental issues.
So, how do you navigate between rumor and fact? Don't worry. We are here to help!
Let's learn all about the red Toy Poodle!
What is a Red Toy Poodle?
The red Toy Poodle is a purebred Poodle with a red coat.
Many experts believe his red coloring is the result of a recessive gene that has led to the darkening of the natural apricot or brown shade in his fur.
Poodles come in a variety of colors, but the red Poodle is one of the most stunning colors and, according to some sources, one of the rarest.
Poodles can also come in three size varieties, including:
The Toy Poodle is the smallest size Poodle, with a red Toy Poodle standing only 9-11 inches tall and weighing just five to 10 pounds!
Bred down from his much larger standard Poodle counterpart, the toy Poodle hails from a history of water hunting and circus shows, while also having some regal roots!
And while Poodles are proudly known as the national dog of France, miniature and toy Poodle were selectively created and perfected in America to be city companions.
Today, Poodle's are some of the world's most coveted breeds, beloved for their affectionate nature and stunning look. They make wonderful pets for the right owner. The toy Poodle is known for being a fabulous companion in homes with older, more gentle children.
Red Toy Poodle Genetics
Did you know that your dog's coat color is the result of two base colors?
That's right! Despite the numerous colors and color combinations available in the dog world, every dog's coat color is a direct result of the colors red and black.
Of course, genetics and chance also play a large role in the color of your dog's coat, which is one of the reasons that a red toy Poodle coat is considered quite unique.
As we mentioned, Poodles can come in a number of colors, such as:
Black
Apricot
White
Cream
Sable
Black and White
Blue
Grey
Brown
Silver
Red
What's in a Color?
According to biologist John Armstrong, red Poodles are quite rare and are the result of a recessive gene known to scientists as the Rufus gene.
There is still a lot left to learn about the Rufus gene and how it works. However, many experts and breeders believe that the red shade is a result of darkening in the hue of what was originally an apricot or brown coated Poodle.
Due to the rareness of their coat color and the difficulty of coming across true red Poodles, breeders who sell these fire-colored pups may be inclined to charge a bit more for them.
But is it worth it? And, perhaps most importantly, does the Poodle's red coat have anything to do with his health and temperament?
Coat Color and Temperament
There is a lot of speculation when it comes to the color of a dog's coat and the subsequent link to his personality and health.
Black dogs especially are known to suffer from what many experts refer to as "black dog syndrome". This is a term used to describe the unfounded myths that black dogs, regardless of breed, are somehow more aggressive or temperamental.
Luckily, there is very little evidence to support this hypothesis and many experts and scientists brush it off as mere superstition.
With that in mind, you can rest easy knowing that, when it comes to temperament, the color of your Poodle won't matter.
Red Toy Poodles are just as sweet, sassy, and spirited as any other color Poodle so long as they are correctly socialized at an early age, given enough exercise, and are properly trained.
So, what is the red Toy Poodle's overall temperament?
Red Toy Poodle Temperament
There is a reason Toy Poodles rank in at number seven out of 194 on the American Kennel Club's list of America's Most Popular Dog Breeds!
These pups are smart, funny, and extremely athletic.
Despite their prim and proper looks, Poodles are outgoing dogs who enjoy the water, adventure, and plain old family fun.
Poodles are wonderful dogs for families and singles alike. What's more the Toy Poodle is especially adaptable to many different settings and home sizes due to his smaller size.
However, it is important for those with young children to keep in mind that the Toy Poodle is rather small and could become easily injured if handled too roughly by smaller children.
For that reason, we recommend the red Toy Poodle for those with older children who know how to handle smaller dogs with care.
Bundles of Energy
Because Poodles are so intelligent, prospective owners should also make sure that they offer their red Toy Poodle plenty of mental stimulation as well as lots of physical exercise and training.
Poodles can prone to boredom if left to their own devices without enough exercise and mental stimulation. A bored dog can easily be prone to destructive behaviors like digging, chewing, and potty accidents.
And remember, even though Toy Poodles are smaller dogs, they will still need a good half hour to an hour of playtime and walking each and every day.
You should also note that Poodles were originally bred as hunting dogs and should never be walked off leash as they can be instinctually prone to chasing after smaller animals.
Since Poodles are so athletic and clever, they can become excellent escape artists. Backyards should be securely fenced so your brainy pup can't dig or jump his way out of your yard!
Red Toy Poodle Training
You can expect your red Toy Poodle to be eager to please and easy to train! He will do especially well with positive reinforcement training methods. So, try using lots of healthy treats, praise, and patience.
And remember, not only will proper exercise and mental stimulation keep your red Toy Poodle happy, but it will also help to keep him healthy.
So, what else should you know about your red Toy Poodle's health?
Let's find out!
Red Toy Poodle Health
Although scientists have yet to prove that a dog's coat has anything to do with his overall temperament, studies have shown that certain coat colors in dogs can have a direct tie to their health.
In fact, it has been found that dogs with lighter colored coats such as coats with the colors white, piebald, merle, and roan, can be more prone to suffering from congenital deafness and other genetic health issues.
But what about the Rufus gene? Does it have any correlation with the health of the red Toy Poodle?
Studies are still ongoing when it comes to the Rufus gene, and there is still quite a bit that scientists do not understand about it.
However, the good news is that the Rufus gene, which is believed to be the gene that leads to the red in your red Toy Poodle's coat, has no correlation to the merle gene, which has been linked to deafness and other birth defects in dogs.
Still, like all dogs, Toy Poodles can be prone to the same genetic health conditions as their parent breeds.
Toy Poodle Health Issues
Some of the health issues Toy Poodles may face in their lifetime include
Hip dysplasia
Eye disorders
Idiopathic epilepsy
Sebaceous Adenitis
Von Willebrand's disease
Immune-Mediated disorders
Legg-Calve-Perthes
And Luxating Patellas
For the most part, Toy Poodles are considered to be healthy dogs with a nice long lifespan of 15 to 18 years.
How can you help to ensure your red Toy Poodle lives his happiest, healthiest life?
Remember that a healthy puppy starts with a reputable breeder.
Finding a Red Toy Poodle
If you choose to buy your puppy from a breeder, make sure you do plenty of research and go through someone who has a history with red Toy Poodles. It's of the utmost importance that your breeder understands the importance of responsible breeding practices.
Most reputable breeders will have had their litters health screened before you even purchase your pup. You will be able to see certificates proving they are healthy and ready to go home with you.
If you choose to adopt your red Toy Poodle from a trusted shelter, you may want to have him health screened yourself. The recommended health tests for a Toy Poodle as suggested by the American Kennel Club are:
Ophthalmologist Evaluation
PRA Optigen DNA Test
And Patella Evaluation
A good, balanced diet will also play a large role in the health of your red Toy Poodle. Try to get high-quality dog foods that are low in fillers and additives and that are specified for your dog's age, weight, and activity level.
We should also note that smaller dogs have a higher metabolism than larger dogs and should eat dog food that is specifically made for small breed dogs. Along with a healthy, balanced diet, exercise and mental stimulation will also help to keep your red Toy Poodle happy and healthy.
Red Toy Poodle Grooming
Making sure you practice proper grooming techniques will also help to keep your red Toy Poodle in ship shape. Unlike lighter colored Poodles, red Toy Poodles will not show dirt and tear stains as easily. Therefore, they might be regarded as easier to keep clean!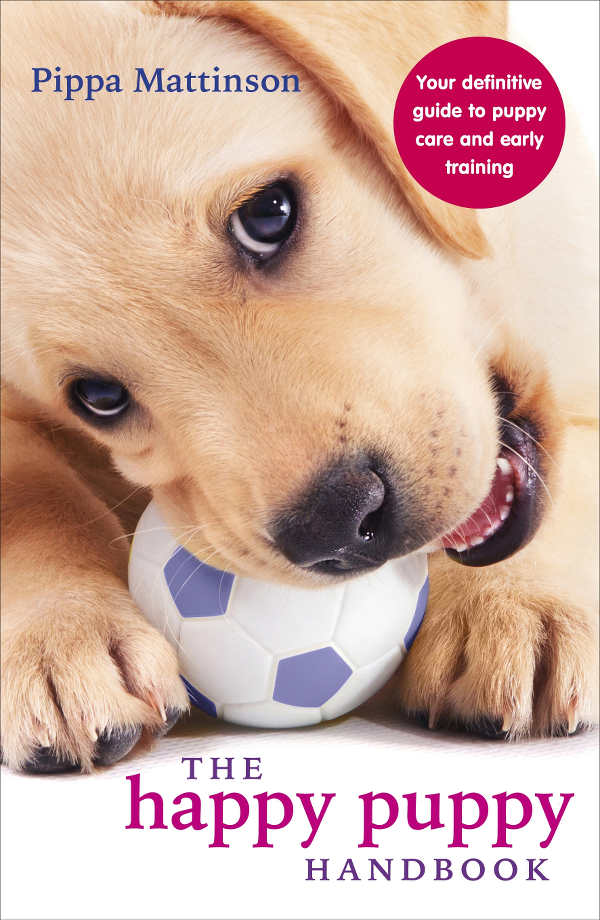 With that being said, we should note that red Toy Poodles will still need an occasional bath with high-quality dog shampoo and they should be brushed often so that their curly coats do not become matted or tangled.
And although Poodles are described as "hypoallergenic", it is important to keep in mind that there really is no such thing as a truly 100% hypoallergenic dog.
But less shedding does not mean less brushing.
The Poodle's thick, curly coat will need to be brushed once or twice a week, and more if you opt to grow your Poodle's hair out longer. Many owners choose to keep their Poodle's coat trimmed short to keep maintenance as easy as possible.
Like all dogs, your red Toy Poodle will need his nails trimmed regularly and his ears cleaned often to keep them free of wax, debris, and moisture buildup.
Your Red Toy Poodle
Is the red Toy Poodle right for you?
Luckily, there is no evidence that the Rufus gene, which leads to the red in your red Toy Poodle's coat, has any correlation with health or temperamental issues.
The Poodle breed, in general, makes for a wonderful and friendly companion. They are easy to train, athletic, adventurous, and oh-so-smart!
However, the red Toy Poodle is especially small and can be prone to injury if left unattended with smaller children or larger household pets.
We would recommend this pup for active families with older children who have time and patience to train and exercise this beautiful little dog!
Are you getting a red Toy Poodle? We would love to hear from you! Tell us what you think about this stunning color of Poodle in the comments below.
References
John Armstrong, Color Genes in the Poodle, Department of Biology, University of Ottawa
Stanley Coren, PhD, DSc, FRSC, Your Dog's Coat Color Predicts His Hearing Ability, Psychology Today
Lynn Buzhardt, DVM, Genetics Basics – Coat Color Genetics in Dogs, VCA Hospitals
S. M. Schmutz, T. G. Berryere, Genes Affecting Coat Color and Pattern in Domestic Dogs: A Review, Animal Genetics,
Tiffani J Howell, Tammie King, Pauleen C Bennett, Puppy Parties and Beyond: the role of early age socialization practices on adult dog behavior, Volume 6, pages 143-153