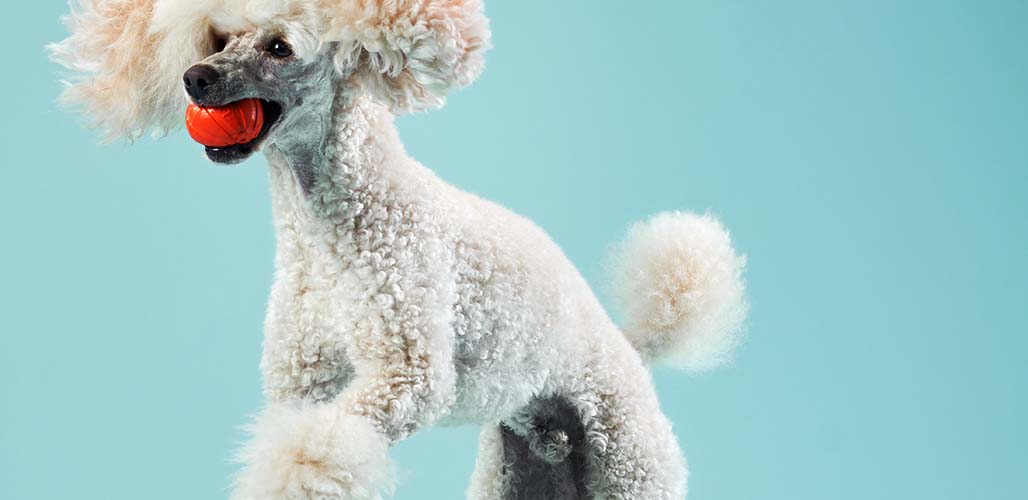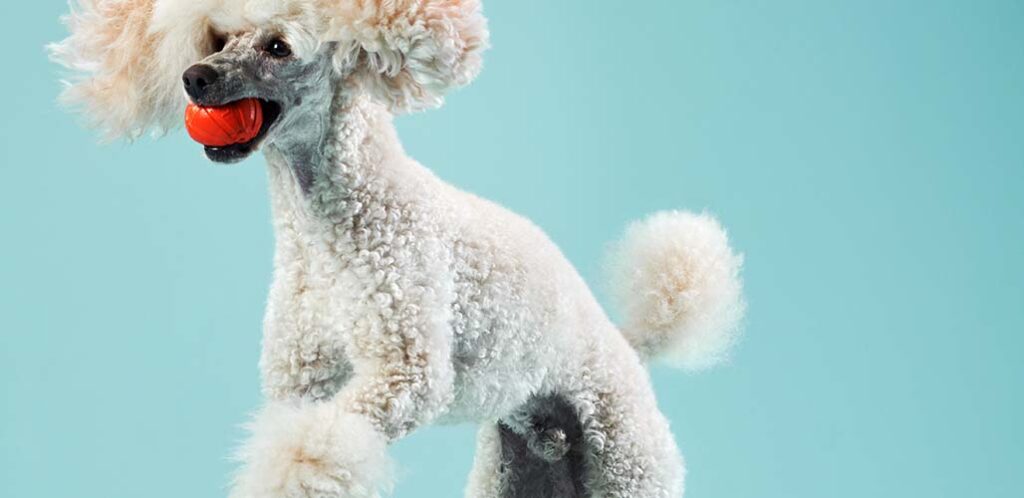 The Poodle tail comes in a huge variety of shapes and sizes, making each individual dog look completely different! Tail appearance can vary depending on the haircut your Poodle has, the breed standard in your area, the legality of tail docking where you live, and more. Not all Poodles are bred to conform with their breed standards, either! Today, I'll take a closer look at Poodle tails, including whether you should get them docked, and how to groom them!
Contents
What Kind of Tail Do Poodles Have?
It's normal to feel a bit confused about Poodle tails. After all, they all look so different! Some have slender, long tails, some have short straight tails, some have curled tails, and some have wacky hairstyles that can make their tails look very unique! There are three major factors that can influence what a Poodle's tail looks like. These are – docking, haircuts, and genetics.
As a general rule, natural Poodle tails are long, slender, and relatively straight. But, they'll be covered in the same curly fur as the rest of their body, so they can look much larger than they actually are. Docked tails were required by many breed standards across the world for most of this breed's history, and are still required in some places. Poodles who were docked as puppies will have considerably shorter tails.
What Should a Poodle's Tail Look Like?
The way that a Poodle's tail should look depends on the breed standard where you live, and whether you want your dog to fit this. Breed standards across the world can vary quite a lot, even for the same breed. For instance, the AKC Poodle breed standard requires a straight tail docked to a "sufficient length" to give a sense of balance to the dog's overall appearance. But, the Kennel Club (UK) accepts both docked and undocked tails, as straight as possible. Though, it's worth noting tail docking for non-medical reasons is no longer legal in the UK!
If you aren't interested in entering your Poodle to shows, the length and shape of their tail won't be as important. Natural Poodle tails are thicker at the base, and can either be straight or have a slight curve. Some can even curl over your Poodle's back! There's a lot of variety and no single type is best if you aren't bothered about your dog fitting the breed standards.
Do Poodle Tails Curl Up?
Although most Poodle breed standards look for the straightest tail possible, Poodle tails can come in a variety of shapes. Some will be perfectly straight, some will have a slight curve, and some will curl. There is natural variation in all dog breeds, including the Poodle. If a breeder breeds Poodles with curly tails, puppies will often show the same trait.
In some dog breeds, excessively curled tails can be a problem. This is most common in breeds like the Pug and English Bulldogs, and can require surgical management in the worst cases. But, this rarely happens for Poodles. As long as your Poodle's curled tail is causing them no pain or problems when playing and running outside, there's no real need to worry. Your veterinarian will be able to offer further help if you're at all concerned about your Poodle's tail shape causing them problems.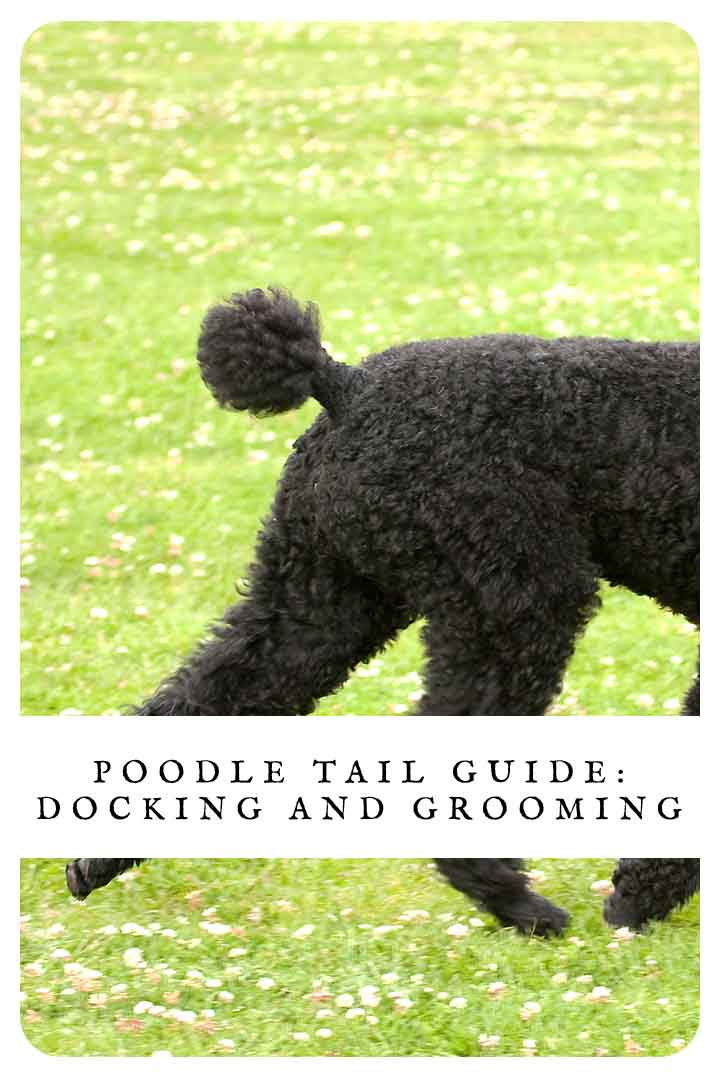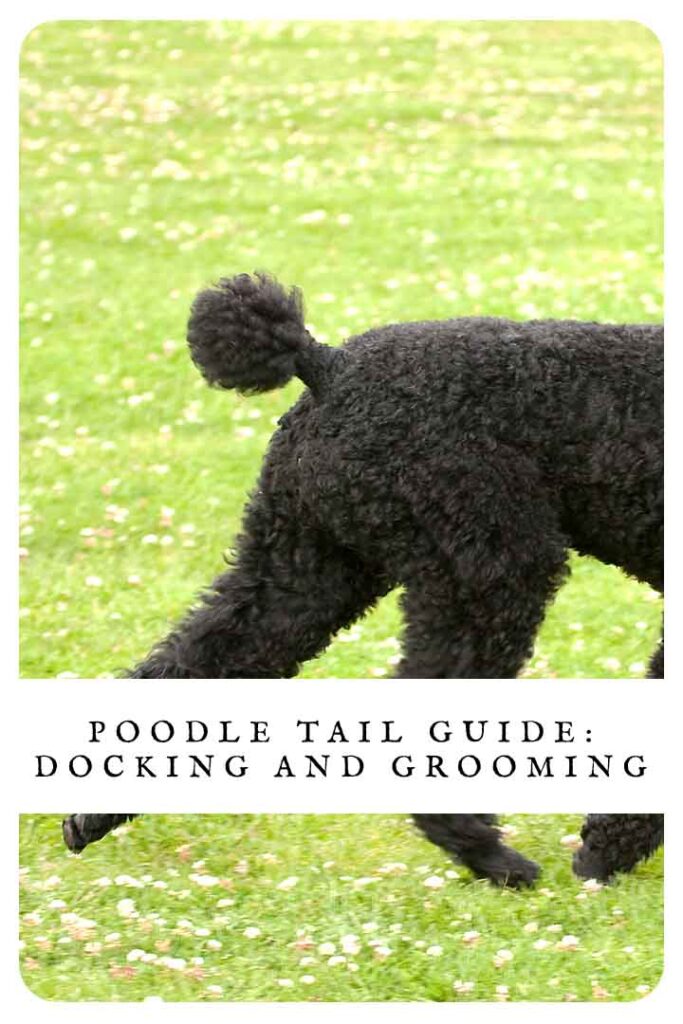 Do Poodles Wag Their Tails?
Yes! Just like all other dog breeds, Poodles will wag their tails. Our dogs all use their tails to communicate. Body language is an important way for dogs to understand one another, as well as to convey their needs and emotions to us. You'll see your Poodle wagging their tail when they're excited or happy about something.
How Long Should a Poodle's Tail Be?
The length of a Poodle's tail will depend on whether or not you're following a breed standard, and where in the world you live. Naturally, Poodles have long tails. But, traditionally, show and working Poodles had docked tails. In working dogs, this was practical, as it reduced the risk of tails getting caught on things and injured whilst Poodles were retrieving.
However, it's worth noting that tail docking for non-medical reasons is not legal in all parts of the world. In these areas, you'll see more and more Poodles with long, natural tails.
But how long is a docked Poodle tail? Well, the length varies. Even the AKC breed standard only states tails should be docked to "sufficient length". Generally, these breed standards want tails docked short enough to give the Poodle a balanced outline. So, the length of the docked tail will vary depending on the size of the puppy and their predicted adult size.
Why Do Poodles Have Their Tails Docked?
Traditionally, tail docking was important for the working Poodle. A shorter tail was perceived as less likely to tangle and catch on things as they were retrieving. Poodles were originally retrievers in water, who had to bring back waterfowl, ducks, and other prey. Some owners also believed that a docked tail would help their Poodle travel faster in the water.
Modern Poodles tend to only have their tails docked for aesthetic reasons. Usually this is to comply with breed standards. In some cases, a Poodle tail may be docked for medical reasons, but it's much more common as a cosmetic procedure.
Is Tail Docking Painful to Puppies?
Tail docking will either happen when puppies are only a few days old, or at around 3 months of age. Puppies at 3 months old will need to be under general anesthesia to get their tails docked. Studies suggest that pain caused by this procedure can range from acute to severe, leading to signs of emotional distress.
And, that just refers to the procedure itself. There's also a risk of infection. In these cases, chronic pain is a real risk.
Is Tail Docking Legal?
The legality of tail docking varies depending on where you live in the world. In most American states, tail docking is still legal. However, in the UK, Australia, and other parts of the world, tail docking for non-medical reasons is banned.
Since laws on tail docking vary so much, it's important to research local legislation before docking your Poodle's tail, or before purchasing a Poodle from a breeder that docks their puppy's tails.
How Do You Groom a Poodle's Tail?
Poodles will have the same curly hair on their tails as everywhere else on their bodies. Grooming your Poodle's tail is as important as any other part of their body. Knots and tangles on their tail can be painful, and hair at the base of their tail could easily become covered with feces.
Poodle owners tend to keep their Poodle's tail fur trimmed short to make grooming easier. Some will opt for shaving the tail entirely and leaving a puff of fur at the tip of the tail. But, this is down to personal preference.
You should brush any fur on your Poodle's tail as you would groom the rest of their body. Detangling spray and a wide toothed comb are great tools for teasing out any knots and tangles, rather than pulling at them with a regular brush. Take time and care when brushing your Poodle's tail. Yanking hard at the knots can be painful and stressful for your dog.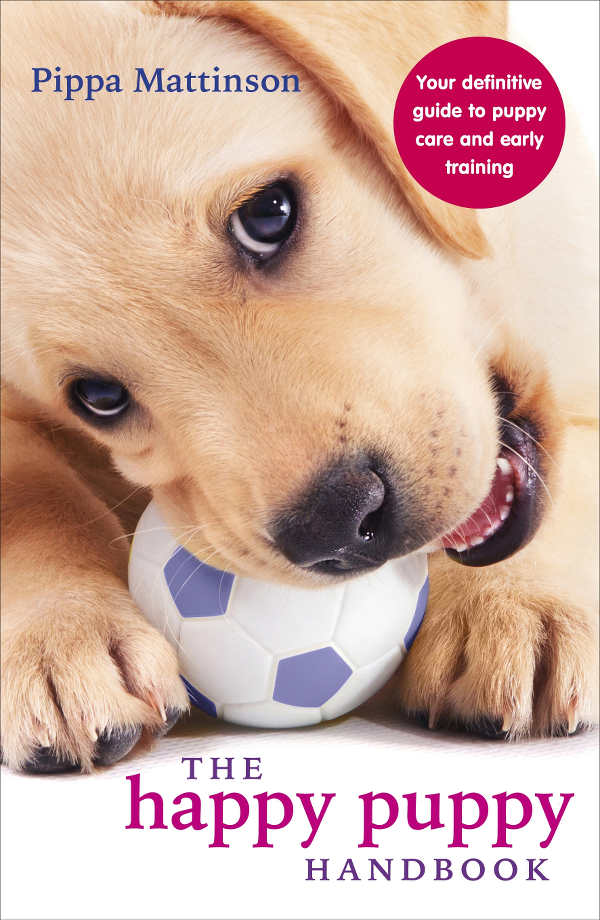 Should I Brush My Poodle Every Day?
Poodles have high maintenance, curly fur. Brushing your Poodle every day is important, because it will get rid of any knots and tangles, and prevent them from turning into mats. Pay attention to all parts of your Poodle's coat when you're grooming them, including their tail. Although brushing your Poodle every day can seem like a lot of work, it will prevent bad knots from forming, which would take much longer to detangle in the future.
On top of this, grooming is a great way to bond with your dog. So, make the whole process fun! It can benefit your relationship with your dog as much as it will keep them looking their best!
What Happens If You Don't Cut Poodle Hair?
Poodle hair will just keep on growing if you don't get it trimmed regularly. Although it can seem tempting, to save you some money on the groomers or some time with your own trimmers, it's not a good idea to just leave your Poodle's coat to grow.
Longer fur is more prone to tangles and knots, which can easily develop into matts if left alone. But, longer hair can also get in the way. Long hair can be problematic around your Poodle's tail because it's more likely to get in the way and get soiled when your Poodle goes to the toilet. This will mean you need to clean their fur more regularly, and you might even need to start grooming them more than once a day.
Your Poodle Tail Guide
Poodle tails can look really different from one another depending on their length, shape, and haircut. Shorter tails are more popular to conform with certain breed standards, but long, natural tails are becoming more common in other parts of the world! Which type of tail does your Poodle have?
More Poodle Information
References
'Official Standard of the Poodle', The American Kennel Club (1990)
The Kennel Club
Caglar Sinmez, C. (et al), 'Tail Docking and Ear Cropping in Dogs: a Short Review of Laws and Welfare Aspects in Europe and Turkey', Italian Journal of Animal Science (2017)
Eyarefe, O. & Oguntoye, C. 'Cosmetic Tail Docking: An Overview of Abuse and Report of an Interesting Case', BMC Veterinary Research (2016)
Mills, K. (et al), 'Tail Docking and Ear Cropping Dogs: Public Awareness and Perceptions', Plos One (2016)
Roses, L. (et al), 'Surgical Management of Screw-Tail in Dogs', Companion Animal (2018)
Mellor, D., 'Tail Docking of Canine Puppies: Reassessment of the Tail's Role in Communication, the Acute Pain Caused by Docking and Interpretation of Behavioral Responses', Animals (2018)
Ryan, L., 'Canine and Feline Body Language: What it Means and and What to do About it', BSAVA Congress (2018)
McGreevy, P. (et al), 'The Reinforcing Value of Physical Contact and the Effect on Canine Heart Rate of Grooming in Different Anatomical Areas', Anthrozoos (2005)