No kill shelters commit to rehoming all healthy or treatable dogs they receive into their care.
For many hopeful dog adopters this makes them the most appealing place to look for a new pet.
But the practical reality of saving all homeless dogs is far from straight forward.
Let's take a closer look at how no kill shelters work and whether they're really better than the rest.
What Is A No Kill Shelter?
No kill animal shelters aim to rehome all of the dogs they rescue which are either already healthy when they arrive, or have medical conditions which can be treated.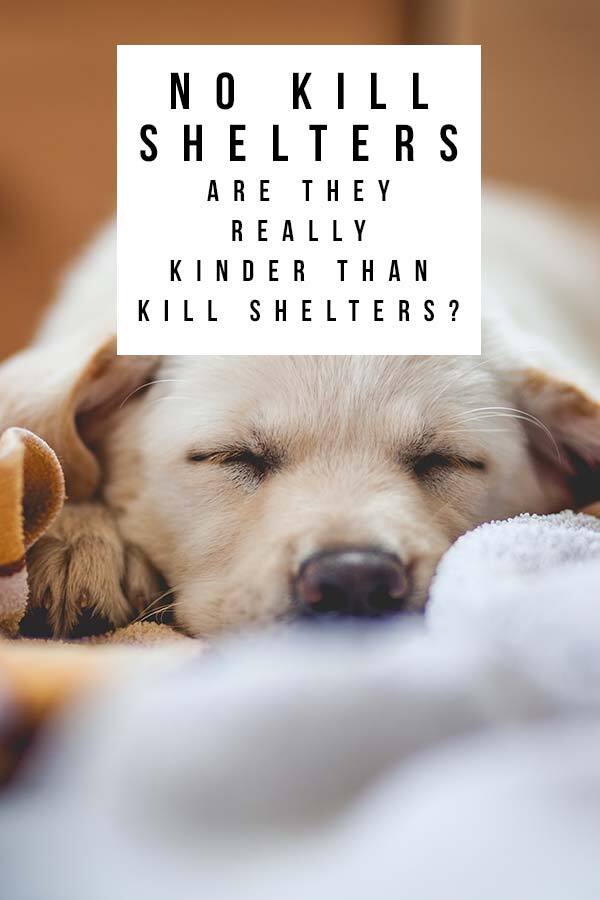 They don't pledge to rescue and rehome all dogs though.
For a start, they usually operate to a limited admission policy. So they only take in dogs that they have space for. They can turn dogs away when they're full.
And secondly, they may euthanize any dogs which have an untreatable or unmanageable illness. Or which have such severe behavioral problems that they are unsafe to rehome.
There's no legal definition of how many dogs a shelter has to save in order to qualify as a no kill shelter. But the widely accepted threshold is a 90% save rate.
Or in other words, for every 100 dogs they take in, 90 or more are rehomed or housed indefinitely at the shelter, and 10 or fewer are euthanized.
What Is A Kill Shelter?
Kill shelter is an informal term, coined since the rise in no kill shelters, to describe the ones which don't meet no kill criteria.
In other words, they don't have a minimum target for saving dogs, or a maximum limit on euthanizing dogs.
There could be one or more reasons for this, such as:
They have a contract with the state or municipality to receive all stray and abandoned animals
This is known as "open admission".
These shelters have a legal obligation to take in every animal within their remit, in exchange for funding from local government.
They can't start turning animals away when they run out of space to house them.
So when they run out of capacity, they have no choice but to euthanize some animals.
Lack of capacity or resources
Some privately owned shelters don't pursue a 90% save rate because they think it is unachievable, undesirable, or both.
This might be because they operate in an area
with a large stray animal population,
or a high rate of abandonment,
or a high frequency of breeds which are difficult to rehome (for example Pitbulls).
They might also believe that the only way to achieve a 90% save rate is by massaging their figures and therefore concealing the true scale of dog homelessness in their community.
We'll explore that more in a moment. But first let's see how no kill shelters achieve their goals.
How No Kill Shelters Work
It's impossible to deny that achieving no kill shelter status is an honorable objective.
Not killing is simply much nicer than killing!
But with millions of pet animals relinquished into shelter care every year (between 4 and 5 million dogs entered shelters in the U.S. in 2016), it's not an easy ambition.
So keeping the homeless dog population at a manageable level is key to minimising the need for euthanasia.
Here's how no kill shelters try to control the number of dogs being left in their care:
Spay and neuter programmes
Spay and neuter programs work to control the number of dogs housed in shelters by preventing unwanted pregnancies.
Most no kill shelters take part in them. And they won't offer a dog for rehoming until they have been 'fixed'.
In fact it's become such a huge part of managing the rescue animal population, that spay and neuter programs are part of the clinical training at most veterinary schools!
Campaigning to increase adoptions
During the 20th century, the proportion of dogs entering shelters who had to be euthanized was pretty static.
Then sometime between 2005 and 2010, the number of successful adoptions began to rise rapidly enough that the proportion of dogs being euthanized began to decline.
The reasons for this shift, and why it happened when it did, aren't fully understood.
But it's thought that a number of high profile "adopt, don't shop" campaigns by no kill shelters played a part.
Offering training to new adopters
Getting rescued dogs settled permanently into new homes is vital for achieving no kill status. Otherwise shelters just fill up to capacity and can't rescue any more dogs.
Sadly it's not uncommon for shelter dogs to go through failed adoptions though, and end up back at the shelter.
Taking part in training classes with a newly adopted dog significantly reduces the probability that a new owner will return their dog to the shelter at a later date.
Community engagement
Looking after a lot of homeless dogs requires a lot of resources.
No kill shelters undertake intensive fundraising and recruit a lot of volunteers in order to stay operational.
In fact, if you'd like to make a positive impact on a dog's life, but you're not in a position to adopt one right now, then volunteering for your local shelter is the perfect way to do it!
Plus, some local governments, shelters and animal aid charities have co-ordinated their efforts and resources in order to become geographical no kill communities.
Among the best known examples are Austin, Jackson and San Francisco.
Waiting lists and foster homes
Managing the flow of dogs into shelter can be just as important as rehoming them back out of it again.
Some no kill shelters try to achieve this by supporting struggling dog owners to keep their pet at home until a shelter space becomes available.
Or by placing rescued dogs with temporary foster homes in the community.
Should I Always Visit A No Kill Shelter Near Me To Find A Dog?
Instinctively, their name alone tells us that we'd rather support no kill shelters.
However, the no kill philosophy isn't perfect.
Here are some of the drawbacks:
Limited admissions
No kill shelters can only house a limited number of dogs at any one time.
So they can either take in all dogs until they're full, and then turn subsequent dogs away until a space becomes available.
Or they can refuse dogs with low prospects for adoption, who would take up a space at the shelter for a long time.
Either way, the dogs they turn away still have to end up somewhere.
And in many cases, that place is a traditional shelter elsewhere, where they're euthanized anyway.
The 90% save rate
The no kill shelter's 90% save rate is a fairly arbitrary threshold. It sounds good.
But, it can put no kill shelters under pressure to make choices to meet the threshold. Rather than to deliver the best possible animal welfare.
For example, they might also refuse to admit dogs which would meet their own euthanization criteria because they are worried about meeting the 90% save rate.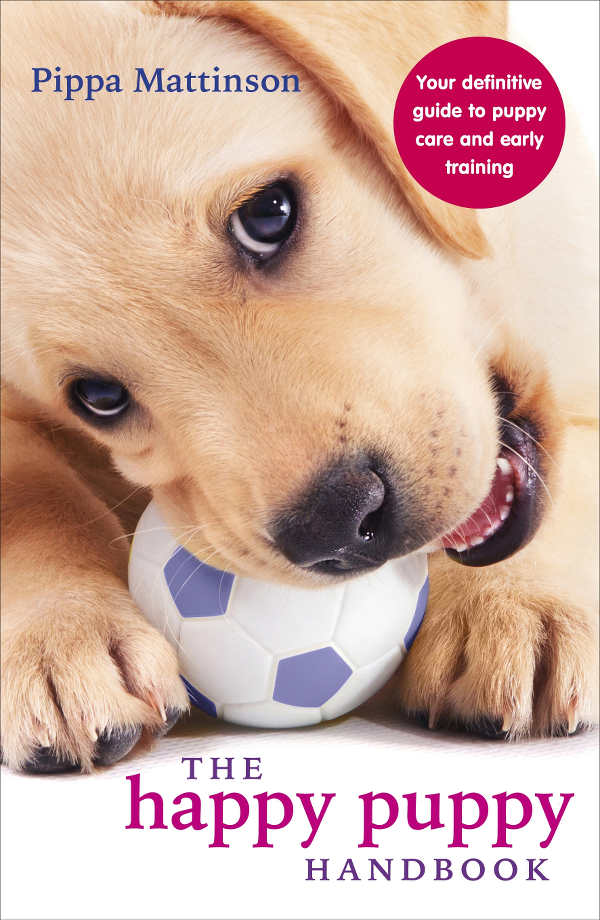 The Perfect Companion For Life With A New Puppy
Inevitably these dogs will be euthanized somewhere else instead. But first they might have to endure a stressful period of transportation and prolonged separation from their former home.
So they aren't saved, and their ending has been made less humane and dignified than it needed to be as well.
Overcrowding
The alternative temptation, to try and overcome all these problems, is to keep taking in extra dogs, even if it causes overcrowding.
Overcrowding in shelters increases stress, abnormal behaviors and transmission of infectious diseases.
And shelter staff stretched too thinly in an overcrowded facility may not be able to provide the best standard of care either.
Summary – What's In A Name?
Most of us, if we didn't give it much thought, would rather adopt a dog from a no kill shelter.
It's unfortunate that the rise of the no kill shelter movement has framed traditional shelters as kill shelters in comparison.
When in fact, neither is perfect.
And the most important thing should be that all homeless or unwanted dogs are treated ethically and with dignity.
So if you'd like to adopt your next canine pal from a shelter, don't rule out the kill shelters.
Visit both kill and no kill shelters, and focus on finding the dog who's right for you. They could be waiting in either!
Have you adopted from a shelter?
Which type was it, and what was your experience? What do you think about no kill shelters?
We love to hear your story in the comments box down below.
Readers Also Liked
References and Further Reading