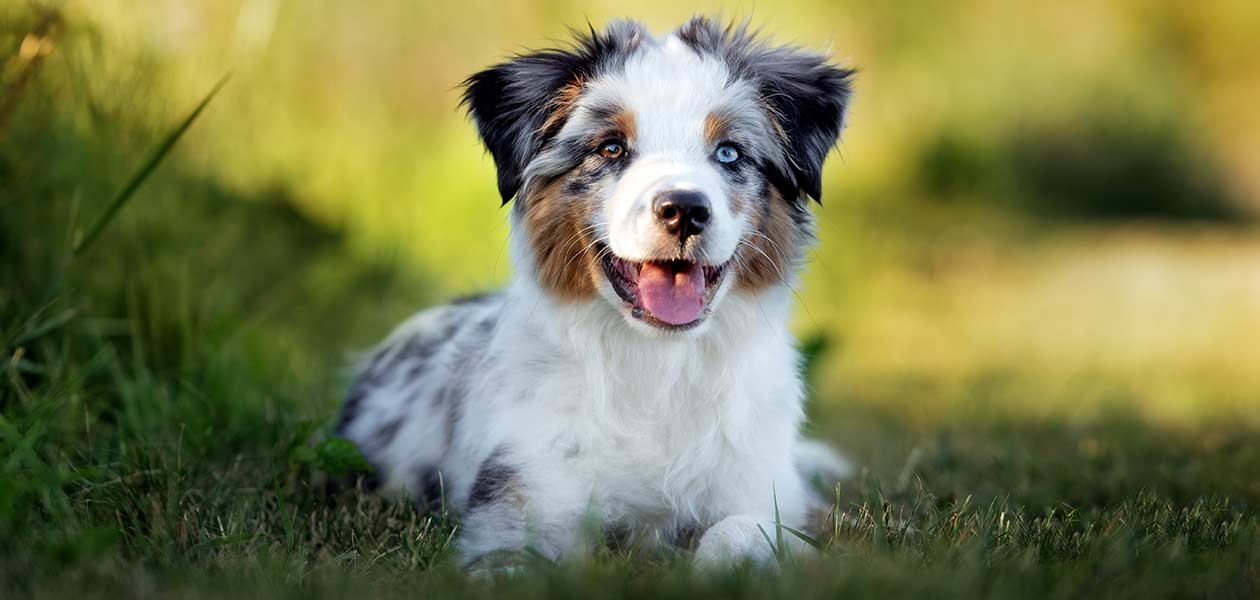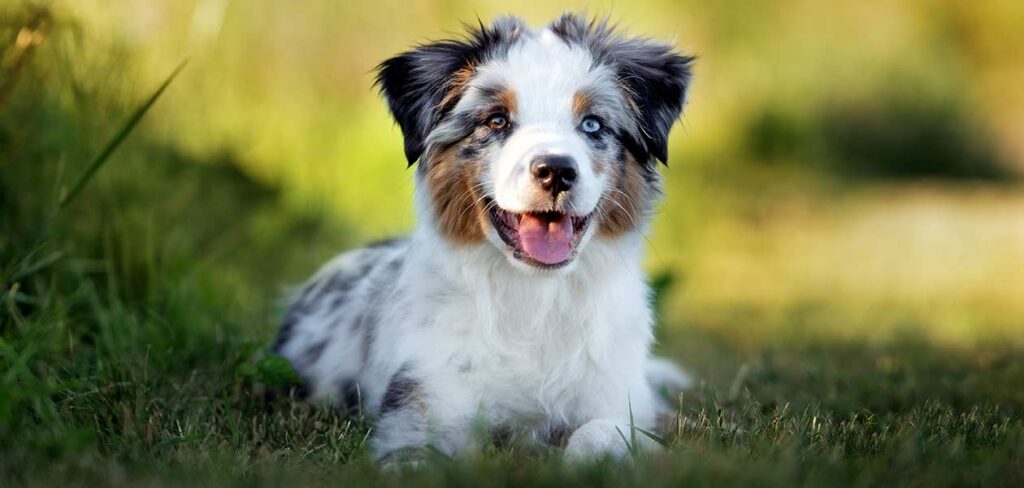 A mini Australian Shepherd is a smaller version of the high energy Australian Shepherd. They grow up to 18 inches tall and weigh up to 40lbs as adults. Mini Australian Shepherd dogs are intelligent, loyal and very active, just like the standard herding and farm breed. Today we'll look at what the Mini Australian Shepherd's breed traits and characteristics mean when it comes to their health, grooming, temperament and traits. We'll find out where to adopt or buy Mini Australian Shepherd puppies, and what to look out for when you want a small version of a full sized dog breed. And see how they compare to the Miniature American Shepherd.
Mini Australian Shepherds come in a variety of colors and patterns, but they all have long coats that need a lot of grooming and care. In the 1960s small Australian Shepherds were used to found the Miniature American Shepherd breed. But, a lot of people are still confused about the difference between a mini Australian Shepherd and a Miniature American Shepherd. Let's take a closer look at the distinction.
What is a Mini Australian Shepherd?
A mini Australian Shepherd could be one of two things. It will either be:
a Miniature American Shepherd, incorrectly described
a recently miniaturized version of an Australian Shepherd
Recently miniaturized Australian Shepherds are created in one of three ways. We will look more at this in a moment. First, let's learn about the Miniature American Shepherd.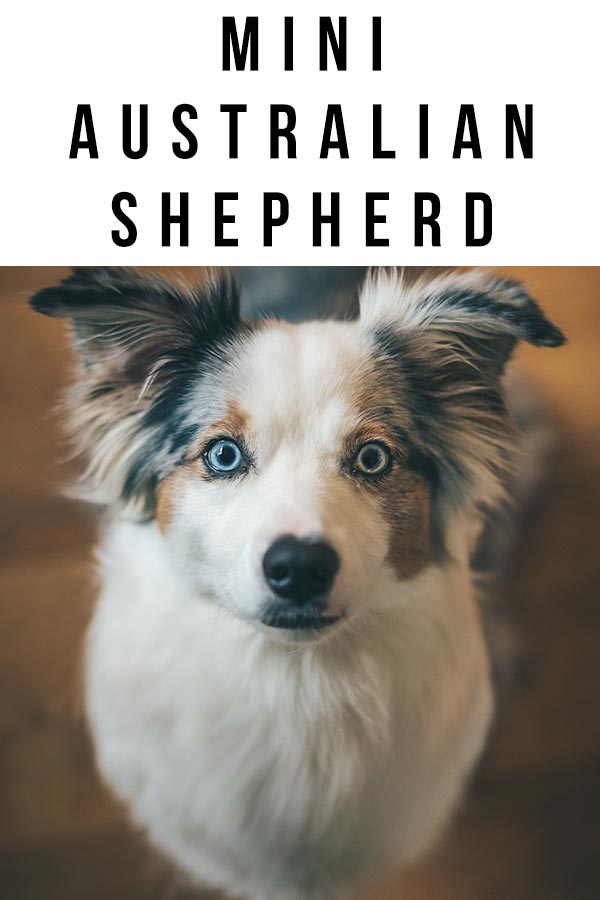 Miniature American Shepherd
Many people like the lively and hard-working Australian Shepherd. But not everyone can deal with this dog's abundant energy in a 40–65 pound body.
In the 1960s breeders sought to overcome this by establishing a new breed from some of the smallest Aussies. They were renamed to avoid confusion, and that's how the Miniature American Shepherd breed came about.
The very-slightly-different new name was not enough to avert everyone's confusion. So, even today lots of people refer to Miniature American Shepherds as mini Australian Shepherds.
Some breeders still try to breed new small Aussies from full-sized dogs. These scaled-down dogs won't qualify as Miniature American Shepherds, since they are now a pedigree in their own right. But they are likely to be sold as mini Australian Shepherds.
The take home message here is: if you meet a litter of "mini Australian Shepherd puppies" for sale, find out from the breeder exactly what they mean!
Where Do Mini Australian Shepherds Come From?
As we've seen, the Miniature American Shepherd was developed in the 1960s. American ranchers used selective breeding of small Australian Shepherd dogs who worked rodeos. As a result they created even smaller replicas of the breed. Typically, miniaturization of a dog breed can be achieved in one of three ways, each with various pros and cons.
Mix the larger dog breed with a smaller dog breed
Introduce the dwarfism gene
Repeatedly breed from the runts of litters
The Miniature American Shepherd was developed using the third option. But, modern mini Australian Shepherds may be made using any of these three.
Let's take a quick look at the pros and cons of each route.
Mini Australian Shepherd Mix
This is the healthiest method to create a mini Australian Shepherd. It increases genetic diversity, and can reduce the likelihood of inheriting serious health problems.
However, the downside here is that a crossbred teacup Australian Shepherd can inherit any traits from the non-Aussie parent.
So, if you choose a small dog like a Chihuahua, or a Yorkie as a second parent, it's likely the puppies will be smaller than a standard Aussie. But, they may also look more like a Chihuahua or Yorkie, and have a similar temperament to the second breed used.
Dwarf Mini Australian Shepherd Dogs
Sometimes one of the genes responsible for dwarfism will occur by chance, but more usually it needs to be introduced by crossbreeding. Creating a mini breed this way will reduce the size of a dog by shortening their legs, but they also often have oversized heads.
So, a mini Australian Shepherd with dwarfism won't look proportionally the same as the standard breed. It also carries a risk of painful muscular and skeletal side effects.
Breeding from Runts
Breeding from runts doesn't introduce new traits and physical features like cross breeding, but runt puppies can be sickly, with weaker immune systems.
This method will ensure that puppies look the most like smaller versions of the standard breed. But, it often takes generations of breeding to get the size people want. Breeding from runts can also put them and their puppies at risk.
Mini Australian Shepherd Appearance
The appearance of teacup Australian Shepherd dogs will vary depending on the method used to create them. Puppies bred from small Australian Shepherds over generations are the most likely to look like a shrunken version of the standard breed.
Those made by introducing dwarfism will usually have very short legs and oversized heads. Whereas crossbreeding to get smaller puppies results in dogs that can inherit any mixture of traits from either parent.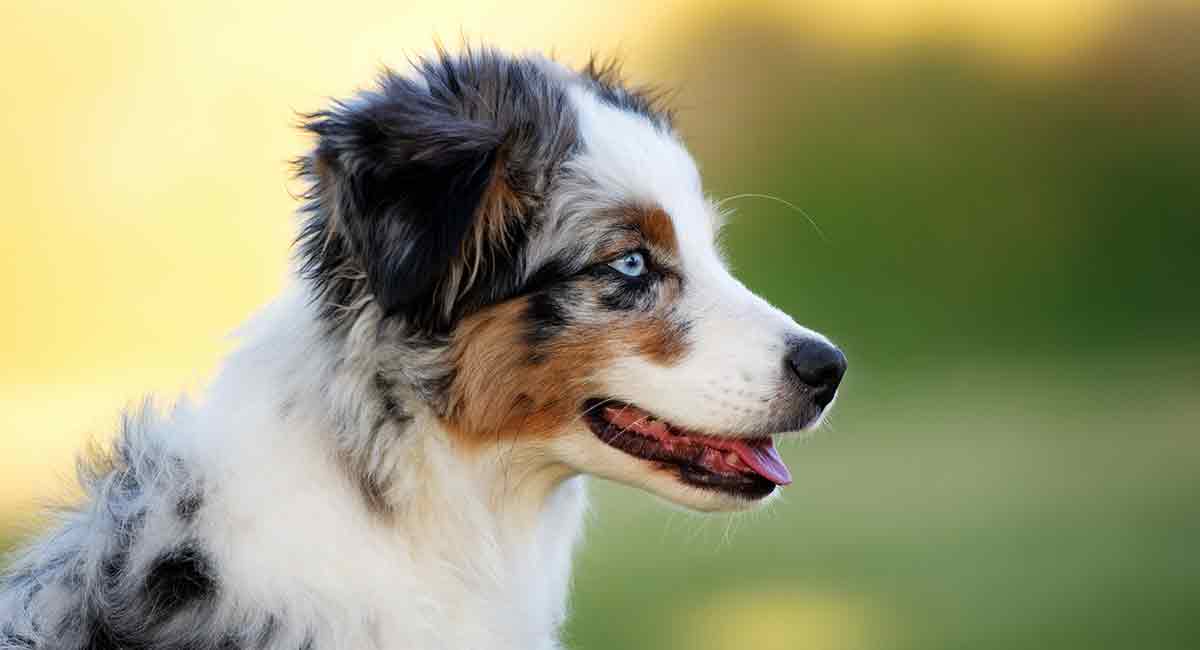 Coat type and Colors
One of the most eye-catching and much-loved features of the Miniature American Shepherd is their gorgeous coat! This is something breeders try hard to replicate in miniature versions of the breed. It can be seen in the Miniature American Shepherd.
Teacup Australian Shepherds may be:
black
blue merle
red
red merle
In addition, they may have tan and/or white markings.
Mini Aussies who aren't Miniature American Shepherds might also have one of these distinctive coats. They may have blue eyes or brown eyes, with some dogs having one of each!
Mini Australian Shepherd Grooming and Shedding
With their long and shaggy double-coats, mini Australian Shepherd shedding is nothing to sneeze at. Aussies come with a lot of hair.
During their seasonal shedding season, you'll need to brush a mini Aussie daily. Weekly brushing during non-peak shedding will keep their coat from tangling or matting.
As primarily working dogs, they need that weatherproof coat to keep them comfortable in all sorts of conditions.
Are Mini Australian Shepherds Hypoallergenic?
A mini Australian Shepherd created by crossbreeding with a miniature Poodle – also known as an Aussiedoodle – might shed less, though it's not a guarantee! And these are unlikely to be allergy friendly dogs.
How Big Are Mini Australian Shepherds?
We've established that mini Australian Shepherd size is smaller than a standard Australian Shepherd. But just how big will a miniature Australian Shepherd adult get?
A Miniature American Shepherd may grow to be 13 to 18 inches tall at the shoulder. They weigh somewhere between 20 and 40 pounds. Males are generally larger than females. So this breed is not super tiny, about 20–35 pounds smaller than a regular Australian Shepherd.
The size of more modern mini Australian Shepherds is highly variable, depending on how they were created.
Mini Australian Shepherd Temperament
Like their full-sized counterparts, the mini Australian Shepherd temperament is likely to be defined by a strong work ethic and a love of herding livestock. This will be more reliably so among Miniature American Shepherds.
For mini Aussies created more recently by crossbreeding, character traits of the "other" breed might still be clearly visible. In general the mini Australian Shepherd is likely to be easily trained, loyal to its owners, and aims to please. But, a bored and lonely Aussie of any size can be quite destructive in the home!
Socialization and Natural Instincts
Any Australian Shepherd may be wary of strangers. You'll need to socialize a mini to ensure that they do not become aggressive or nippy toward non-family members.
Even though they are smaller than the standard breed, a teacup Australian Shepherd can harm someone if they are aggressive. Socialization will reduce this risk.
On top of this, the breed is very active and does not do well if not allowed to burn off energy outdoors. The miniature Australian Shepherd's herding instinct could manifest as ankle-biting if he is not used for work.
The Appeal of Mini Australian Shepherd Dogs
Mini Aussies are appealing to people who love the full size Australian Shepherd, but have less room at home for a dog. Smaller dogs also cost less to feed, and appeal to our instinct to look after things which are small and cute.
They usually need less exercise than the full sized version of the breed. A standard Australian Shepherd is a very active dog. The smaller version will also need plenty of exercise, but not quite as much as the standard breed.
So generally, miniaturized dogs have cheaper general care and lower needs in terms of space and exercise. However, there are some drawbacks.
Drawbacks of Miniaturization
One drawback of miniaturization of a breed is that it increases the potential occurrence of some other health problems. Similarly to humans, dwarfism in dogs can create a number of skeletal issues.
Examples include:
Basset Hound's sometimes twisted legs
Dachshund's propensity toward back injuries caused by his elongated spine and short legs
Increased health issues means these dogs can cost more in vet bills throughout their lives. In extreme cases, this leads to more dogs being given up for adoption and losing their homes when families can no longer afford them.
The health of tiny dogs is a big concern. Let's take a closer look.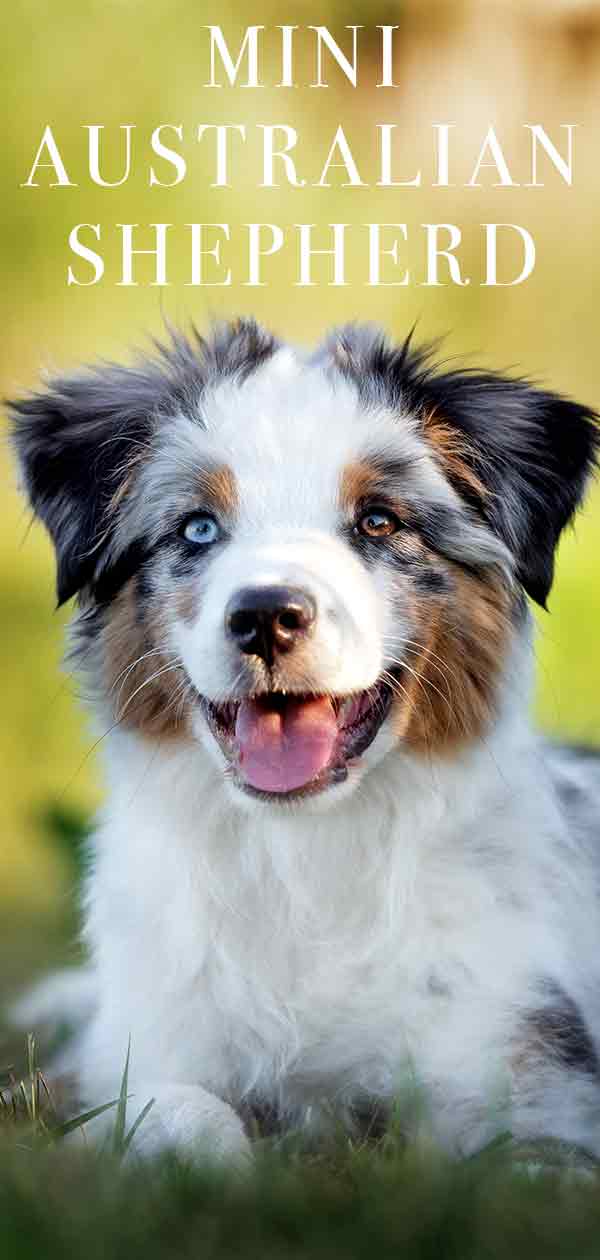 Mini Australian Shepherd Health
Miniature American Shepherds and other mini Aussies alike are not only susceptible to common canine health problems. They are also prone to inherited health problems specific to the Australian Shepherd breed as a whole.
We cover these in more detail in our main article on Australian Shepherds. But in a nutshell, mini Aussies are prone to:
obesity
hip or elbow dysplasia
vision problems
blood clotting disorders
hypothyroidism
epilepsy
cancer
MDR1 drug sensitivity
Health Tests
All parents of mini Australian Shepherd litters should pass the following tests:
hip
ophthalmologist
PRA optigen (to rule out progressive retinal atrophy)
MDR1 DNA genetic test
Mini Australian Shepherd Health Issues
In mini Australian Shepherds, the following conditions may be observed as a result of miniaturization or dwarfing:
Disc Disease
Some miniaturized or dwarfed dog breeds are predisposed to early degeneration of the discs that make up the spine and absorb shock.
As the dog ages, the discs begin to fail. As a result, their neck and spine become less able to absorb shock from daily activity.
This can make it painful for the dog to move their neck or body.
It can even lead to hind-leg paralysis in the worst cases.
Patellar Luxation
This is the dislocation of the knee cap, causing lameness on the affected leg or legs.
Many small dog breeds are predisposed to patellar luxation, and it's especially prevalent in dogs which have been inbred.
Inbreeding is still a common practice in some areas to achieve miniature specimens of a larger breed.
Fragile Bones
Miniature versions of breeds will have smaller, more fragile bodies than standard sized breeds.
This means owners need to take extra care when handling them, and make sure they don't get underfoot.
It also means miniature breeds don't always suit homes with small children. Everyone in the house needs to know exactly how to look after the dog.
Although they may look cute and teddy bear-like, they are very delicate little animals.
Mini Australian Shepherd Puppies
The healthiest mini Australian Shepherd puppies are:
carefully bred and health tested Miniature American Shepherd puppies, or
carefully bred and health tested Aussie-cross puppies with smaller breeds.
Popular crosses to achieve dogs which are similar to but smaller than Australian Shepherds are:
the Aussiedoodle
an Australian Shepherd Yorkshire Terrier mix
an Australian Shepherd Beagle mix
Smaller Aussies with dwarfism are often created by an Aussie Corgi mix, but this cross is likely to inherit some of the Corgi's health problems too.
Mini Australian Shepherd Puppy Price
So what can you expect to pay for mini Australian Shepherd puppies? Generally, for a mini American Shepherd, you will need to spend $600 to $900 for pet quality puppies, or $1,200 to $2,000 for show quality puppies.
The price of a mini Aussie puppy may depend on the:
number of available puppies in your area
care the available ones have received (such as deworming, vaccinations, microchipping, spaying/neutering, registration, etc.)
value placed on their parents
Finding a Good Breeder
If you will be buying a mini Aussie puppy from a breeder, make sure that their puppies meet registration guidelines. Additionally, only look at puppies that are housed in a clean environment. Make sure they are not sick, and are well-cared for.
Breeders who house their stock in poor conditions should be avoided. Be wary of breeders who refuse to show you all of their stock. They may be hiding something.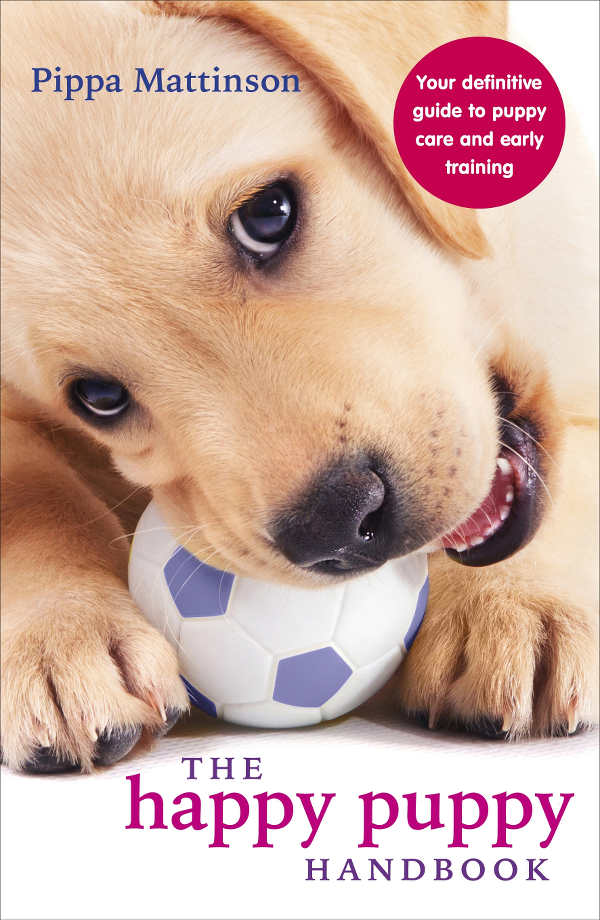 Bear in mind that mini dogs of all types are very popular at the moment, and this trend is being exploited by poor quality breeders and puppy mills.
Mini Australian Shepherd Rescue
Rescuing a teacup Australian Shepherd can be a great option. Especially as a lot of these small dogs are given up if their health needs become too expensive.
Rescue dogs might not have health tests. But if they do, be sure to take a look at them.
You might struggle to find a rescue center that is specifically dedicated to the miniature Australian Shepherd.
However, take a look at those that rehome the standard Australian Shepherd. They may also accept mini versions of the breed.
Are Mini Australian Shepherds Good Family Pets?
A mini Australian Shepherd could make a great pet for the right family. As we've seen, there are lots of types of mini Aussie, which means lots of possibilities for finding one which is the right fit for you.
The mini Australian Shepherd's smaller size may make him a bit more manageable than a full-sized Aussie. But don't let that fool you into thinking he will be happy as a house dog.
Mini Aussies will be happiest living on a farm or on an otherwise larger piece of property. They like plenty of open space for them to run in.
Just don't forget to teach them a come-back cue. They also do not take well to being left alone or cooped up. If you do not have much land or a job for a mini Aussie, then this breed may not be for you.
Mini Australian Shepherd Pros and Cons
Their loyal and loving natures make them excellent family pets. But without proper socialization, things could get hairy if they greet strangers with bared teeth.
There's also the potential issue with this miniaturized, hard-working breed developing health problems as a result of their breeding.
In short, only get a mini Aussie if you have the time and space for one. You need to know that there may be some risks involved.
Similar Breeds
If you aren't sure that the mini Australian Shepherd suits your family well, there are some other breeds you can consider.
Your Mini Australian Shepherd
The name mini Australian Shepherd is sometimes used to refer to a purebred Miniature American Shepherd. But it can also mean an Aussie-cross or purebred Aussie which has been selectively bred to be smaller than the standard size.
There is lots of variability among all the dogs who can go by the mini Australian Shepherd tag, so meeting your puppy and their parents is a vital part of making sure you're bringing home the right dog for you.
Do you have a Miniature American Shepherd or a mini Australian Shepherd? Share your thoughts in the comments section below!
More About Australian Shepherd Dogs
References
O'Neill, (et al), 'The Epidemiology of Patellar Luxation in Dogs Attending Primary-Care Veterinary Practices in England', Canine Genetics and Epidemiology, (2016)
Sharp, N. 'Disc Disease' Canada West Veterinary Specialists (2011)
Beuchat, C. 'The Myth of Hybrid Vigor in Dogs…is a Myth', The Institute of Canine Biology (2014)
American Kennel Club