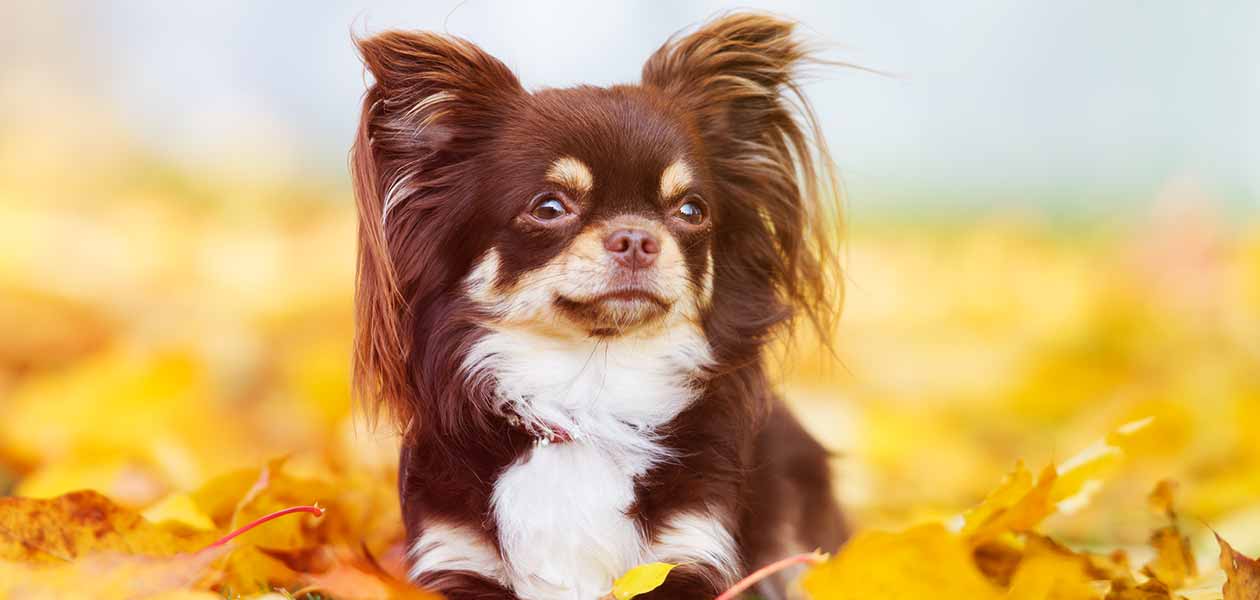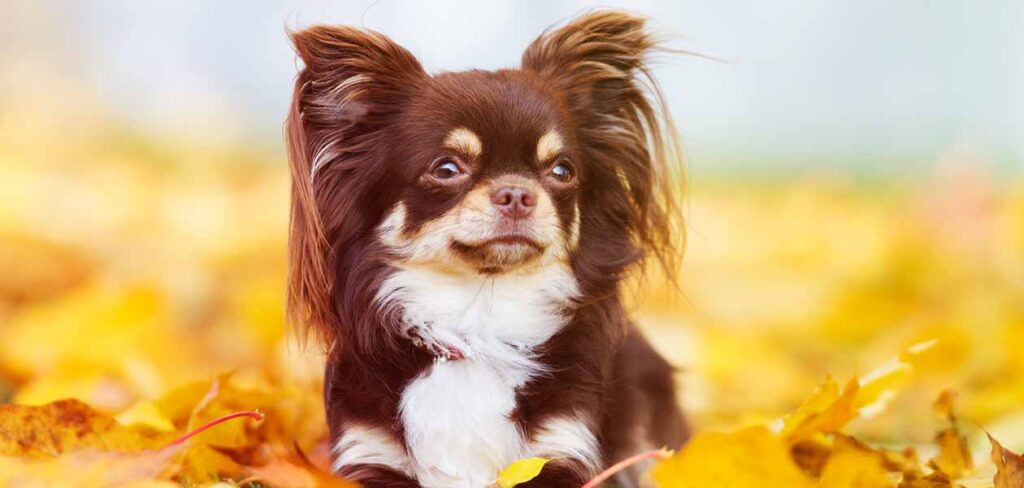 The sleek long haired Chihuahua may be tiny, but they are hugely popular! Their lengthy coats give them a distinctive look that distinguishes them from short haired Chihuahuas. They are especially fluffy around their necks, ears, legs and tails. However, their flowing furry ears, radical ruffed necks and hairy back legs are all very prone to matting and tangling. It's important to keep to a regular grooming routine. Fortunately, brushing is a great way to bond with your dog, not just keep them fresh and shiny coated.
Contents
This tiny ancient toy dog breed is lively, loving and very loyal. And despite looking like lap dogs, these perfect apartment pets also make great watch dogs too. Due to their small size they aren't ideally suited to homes with children, but they can make lovely family pets and first dogs for adult owners.
Long haired Chihuahua grooming and general care needs are slightly different from a regular Chihuahua. But, other than their fur, they are the same as any other Chi. They will still be a small dog that grows up to 15 inches and weighs between 3 and 6 pounds as an adult.
Coat Colors
The long haired Chihuahua can come in a range of coat colors and patterns. They might have a solid coat, or one with two or even three different shades. They are also commonly found with masks, so darker patches of fur around their faces. Cream, fawn, red or even merle markings are also not uncommon.
Shedding and Grooming
Long haired Chihuahuas shed a lot and their wispy coats are prone to tangling. Run a comb through their hair at least every other day, but I find having a time each day to do it makes this task a part of your daily routine and therefore it doesn't ever get forgotten.
These cute puppies are prolific shedders. If you don't vacuum at least three times a week you'll find bits of fur floating around your home. Possibly settling into your coffee mug or on your dinner plate! The also lose plenty of the saliva and skin dander that causes allergies in those who have them.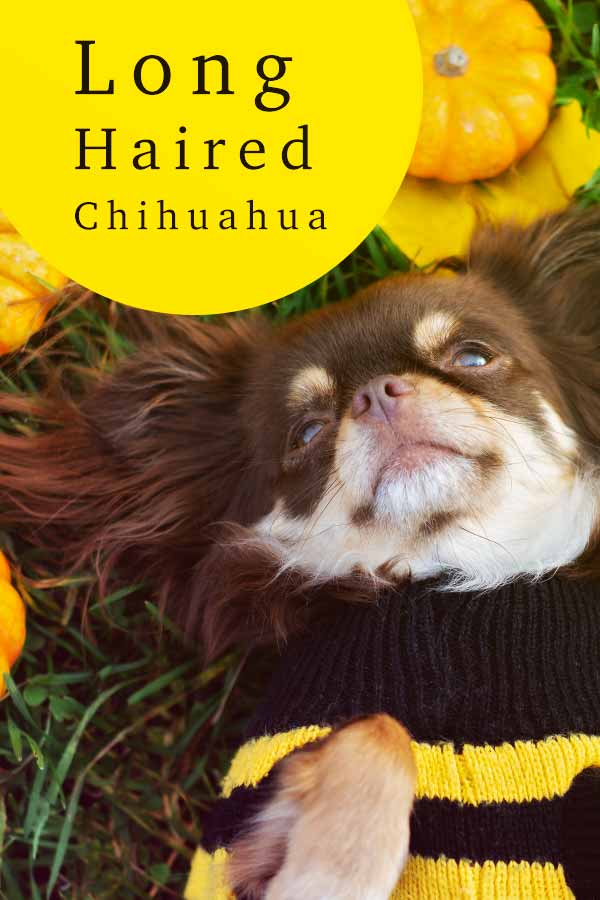 Coat Type vs Temperament
There is no evidence that the length of a Chihuahuas hair has any impact on their temperament. Just like any short haired pup these may be small dogs, but they have big personalities! They're an incredibly loyal breed and also very intelligent. But they can be a little stubborn. It's therefore best to focus only on positive training methods. This builds a strong bond between you whilst rewarding the behaviors you want to see more of. It'll also help to get them happy with and used to all that grooming!
Although Chihuahuas are often seen as an aggressive breed, this isn't guaranteed. It's likely often a product of people's tendencies to forget they are real animals and not accessories. Treating them differently to larger less portable breeds.
Owners that socialize their dogs well, get them used to lots of people and situations, as well as handling them with respect and care are likely avoid any temperament issues.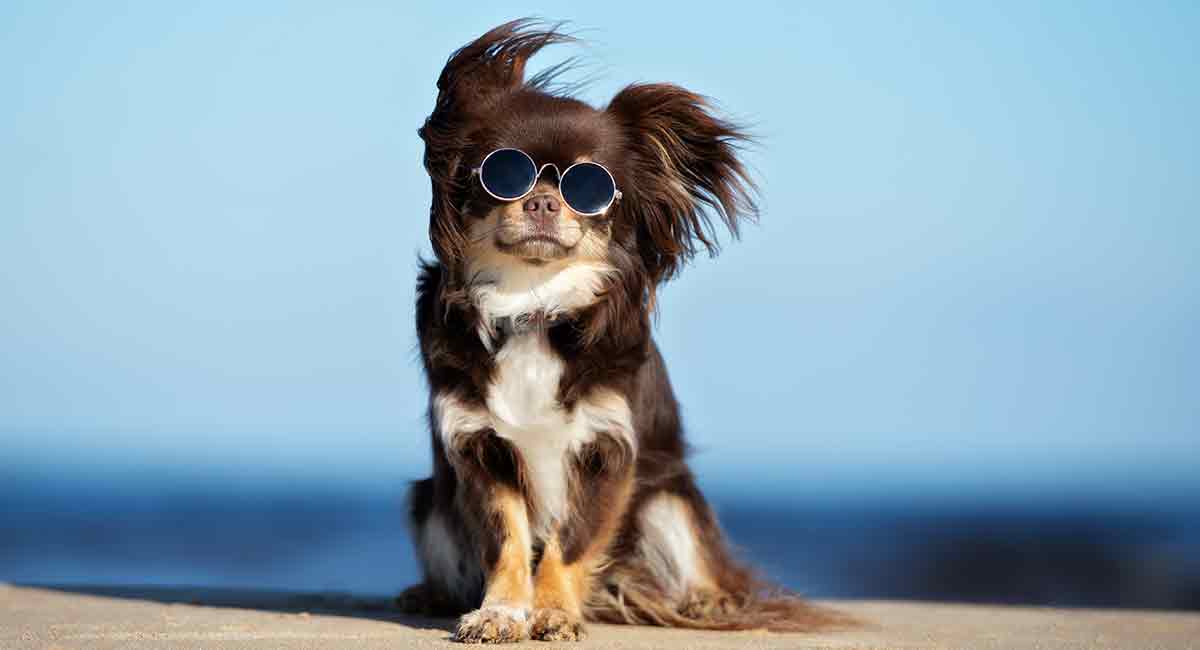 Staying Healthy
These little dogs are prone to joint problems and dental decay. Regular tooth brushing and avoiding jumping activities or climbing too many stairs can help to keep them in good shape. They will also need plenty of coat care to stay in good condition.
Long Haired Chihuahua Puppies
Buying a puppy is a huge committment, and the best thing you can do to set yourself up for a win is to research the breeder very thoroughly. Because long haired Chihuahua puppies are rarer than the short haired variety these litters come up less frequently.
Look for breeders with lots of reviews online, who are willing to chat to you even when their waiting list is busy and who show an interest in how you'll be caring for their dog's offspring.