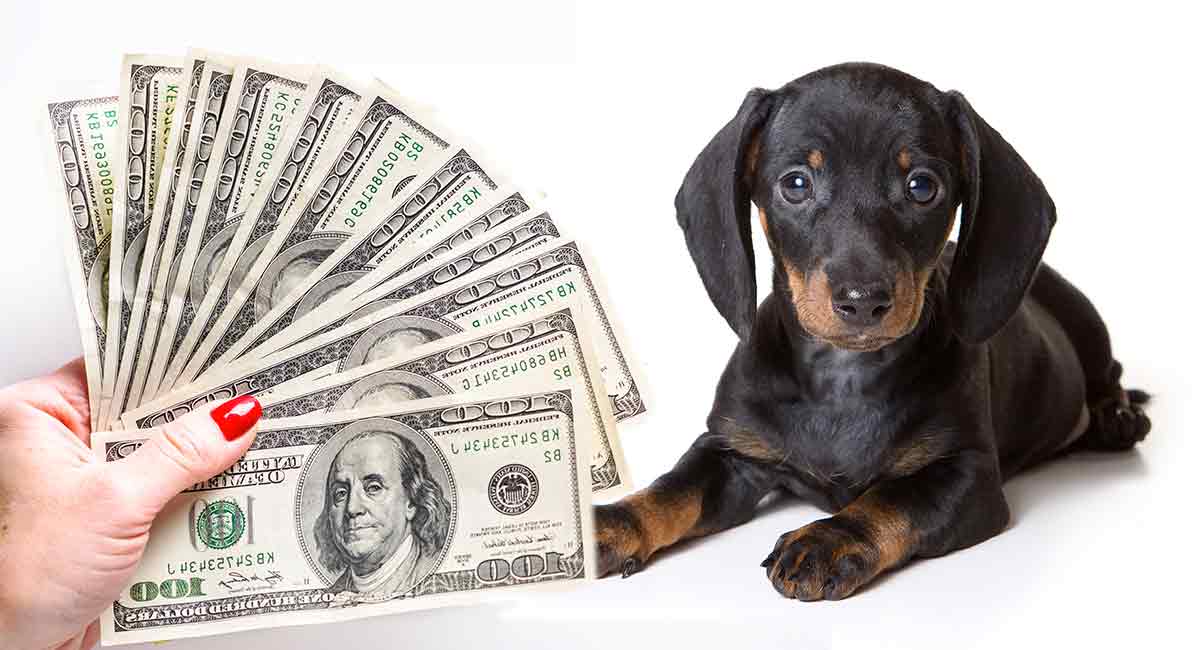 How much is a Dachshund? This is a question that we aim to answer for you in this article, so keep reading to find out!
The Dachshund  is the 13th most popular pet dog in the United States and the ninth most popular pup in the UK.
These long, low, sausage-shaped dogs are nicknamed "weiner dogs" for good reason!
In this article, we walk you through the basics about how much is a Dachshund so you are prepared to make a confident and informed puppy or rescue dog purchase.
Calculating The Cost For A Dachshund Puppy
Just as no two Dachshund dogs will ever look or act exactly alike, so too can breeder costs vary from one purebred dog breeder to the next.
These costs can also vary from litter to litter and even from puppy to puppy! For instance, at the time of publication, published Dachshund puppy prices ranged from $200 to $3,500 and up.
How could this be, you may be wondering? What is so different about one Dachshund puppy from another?
For starters, some Dachshund coat colors and textures are more in demand than others. Also, some pregnant Dachshund moms have smooth, easy deliveries while others run into complications and need extra veterinary assistance.
These and many other reasons can each influence the price you pay for a Dachshund puppy at any given time.
Generally speaking, the price the breeder charges includes a percentage of the costs required to breed, whelp and raise that litter, divided by the total number of puppies in that litter. On top of this base fee, the breeder then adds some profit – this helps the breeder afford to breed more litters of Dachshunds.
Purebred Dachshund Puppy Pricing
Here is a general example so you can start to wrap your head around purebred Dachshund puppy pricing.
Let's say the breeder's cost to breed and whelp the litter your pup comes from is $4,500. There were six puppies in your pup's litter. So that is $584 per puppy.
On top of that, the breeder knows they need to add a 20 percent profit margin to afford to have another litter. This raises the price per puppy to $700.
Then, the breeder needs to make a bit of money to afford other dog breeding activities such as attending shows plus some extra for, well, personal profit for meals and keeping the lights on! So add another 20 percent and your total price per puppy is now $840.
Now, let's take a look at each puppy in the litter. The puppy you want is a show quality (not a pet quality) female Dachshund – and the only one with the true classic black and tan coat color. The breeder has received lots of inquiries from interested individuals who want to purchase this pup and there is a lot of demand!
So the breeder adds on another 20 percent markup to this puppy's price to reflect that demand – this extra money will help in the future with unexpected veterinary or overhead expenses. Your pup's price is now $1,000.
This is just a general example, of course, and it is not meant to reflect any actual pricing policies for any Dachshund breeders.
But you can easily get a sense of how a breeder might need to set a higher price for all kinds of sensible reasons, which includes making sure you get the healthiest possible puppy with a well-socialized temperament!
So now let's look in more detail at the breeder's costs to breed and whelp a litter and what specific things can cause prices to go up or down.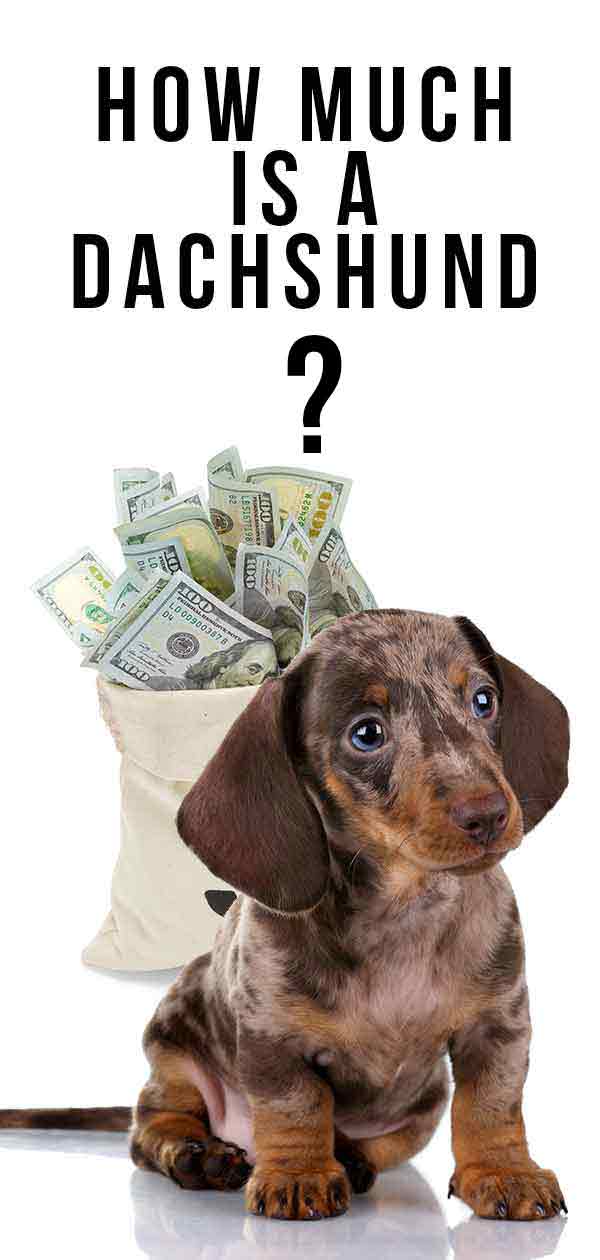 Expensive Puppies Vs Low Price Puppies
As an eager prospective puppy owner, delving into the world of Dachshund puppy breeding and pricing can come with a fairly steep learning curve.
But the most important lesson to learn is that there are many different types of breeders selling Dachshunds today!
Purebred Show Breeder
For example, there is the serious show breeder who studies purebred Dachshund breed genetics carefully.
They plan new litters far in advance, ensure parent dogs have been screened for health with all recommended health tests, and truly loves the Dachshund breed and wants to see it continue.
Believe it or not, this type of breeder is not the one who will likely make the most from breeding Dachshunds!
Backyard Breeder
Then there is the casual dog breeder – the type that is sometimes called a "backyard breeder."
This Dachshund breeder may have intentionally bred their Dachshund, or the dog next door may have smelled their female in heat and hopped the fence – after all, "dogs will be dogs."
Now there are puppies and profit to be made to recoup care costs.
Puppies may look like Dachshunds but may or may not be purebred (regardless of the breeder's claims – they may genuinely not know themselves).
Puppy Mill Breeder
Next up, we have the puppy mill. Current estimates suggest there may be 10,000 or more  in the United States alone. Puppy mills can be local breeders or international (import) breeders.
Puppy mill operators are in it for one reason: to make a profit. Animal cruelty is a regular occurrence and you can be sure the operator isn't studying genetics or pre-testing parent dogs for health.
New puppies are not socialized and may not even be fed appropriate puppy food. The goal is to keep breeding costs super-low and mark up the puppies for a fat profit.
Now that you have read through these descriptions, you have probably already figured out for yourself that the only kind of breeder you want to purchase your new Dachshund puppy from is a purebred show breeder.
But truthfully, not every aspiring Doxie owner can afford to purchase a purebred Dachshund puppy from a show-quality breeder.
Does this mean your only other options are a backyard breeder or a puppy mill?
Thankfully, the answer to this question is no. You do have another option – you can rescue a Dachshund puppy or adult dog from a local shelter.
Dachshund rescue
Dachshunds may be adorable, but they are definitely not the right canine companion for every family.
They can be temperamental, territorial, food-protective, high strung and snappy around very little kids.
As well, in recent years purebred Dachshunds have been increasingly plagued with back problems and other serious, expensive health issues that can make their care cost-prohibitive for some families.
Yet overall, Dachshunds are much-beloved dogs and so you probably won't have to look too far to find a local rescue organization dedicated to Dachshunds in distress.
Here, the chances are typically better for finding an adult Dachshund versus a puppy, but both possibilities exist, especially if you are willing to drive a bit and to wait.
Typical rehoming fees range from no-fee, to $300 and often these fees include a host of valuable freebies including
spay/neuter
de-worming
flea/tick
micro-chipping
new pet supplies and
even assistance with dog training.
What Is The Cost Of A Dachshund Puppy?
As we mentioned in the introduction here, costs can vary wildly from one breeder or rescue organization to the next. Current published Dachshund puppy prices range from $200 to $3,500+.
The higher the price, the more in-demand the pup and the more likely your new puppy is to come with a full pedigree for show and/or breeding rights.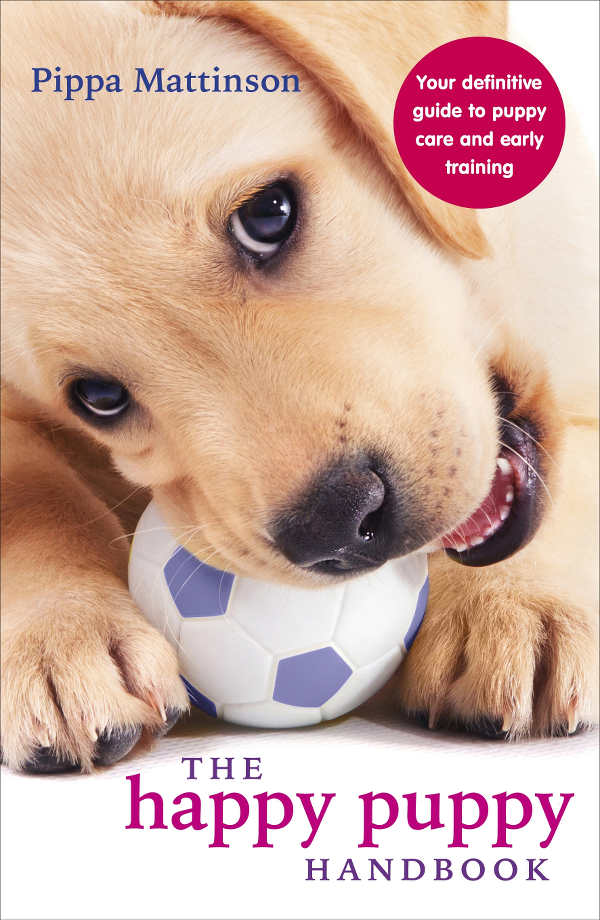 So now let's have a look at some typical breeder-born costs – as you can see, even routine costs can add up to several thousand dollars rapidly!
Health testing: $1,000 per parent dog
Brucellosis (canine STD) testing: $150
Progesterone test: $120
Stud fee: $2,000 per breeding attempt
Ultrasound/X-ray: $120 per test
Whelping supplies, pads, toys, puppy food: $400
C-section: $1,500
De-worming: $160 per litter
Vaccines 4-shot series: $140 per puppy
Rabines/Bordatella/Leptovirus: $45 per puppy
AKC registration: $25 + $2 per puppy
Micro-chipping: $45 per puppy
Are There Other Costs With A Dachshund Puppy?
One thing enthusiastic puppy owners find easy to forget is that the puppy price represents just a portion of the total expense of adding a Dachshund puppy to your family.
In the same way you would for a human baby, you need to prepare to welcome home your new puppy by purchasing the right supplies.
There are also veterinary costs to make sure your puppy grows up healthy and safe.
And then there is the need to budget for future unknown major expenses, which for Dachshunds often includes back and disc issues that can run into the thousands for treatment, surgery and rehabilitation.
You will also need to train your new puppy – and Dachshunds are a notoriously stubborn breed!
Some of these costs will be one-time expenses (spay/neuter, microchipping) while others will be ongoing monthly or annually.
Let's take a look at some common costs for owning a puppy:
Initial "well puppy" veterinary exam: $85
Food: $35 per month
Heartworm and flea/tick prevention: $12 per month
Spay/neuter: $200
Leash/collar/I.D. tag: $40
Food/water bowls: $25
Dog bed: $50
Home/travel crate: $75
Grooming supplies: $60
Toys/treats/teething: $75
How Much Is A Dachshund?
We hope reading through this article has provided you with the information to make a knowledgeable, confident Dachshund puppy purchase.
If you're looking for other info about Dachshunds before getting one, find out all about their temperament here! 
We'd love to hear from you if you're the proud owner of a dachshund puppy, drop us a line in the comments below!
References and Resources