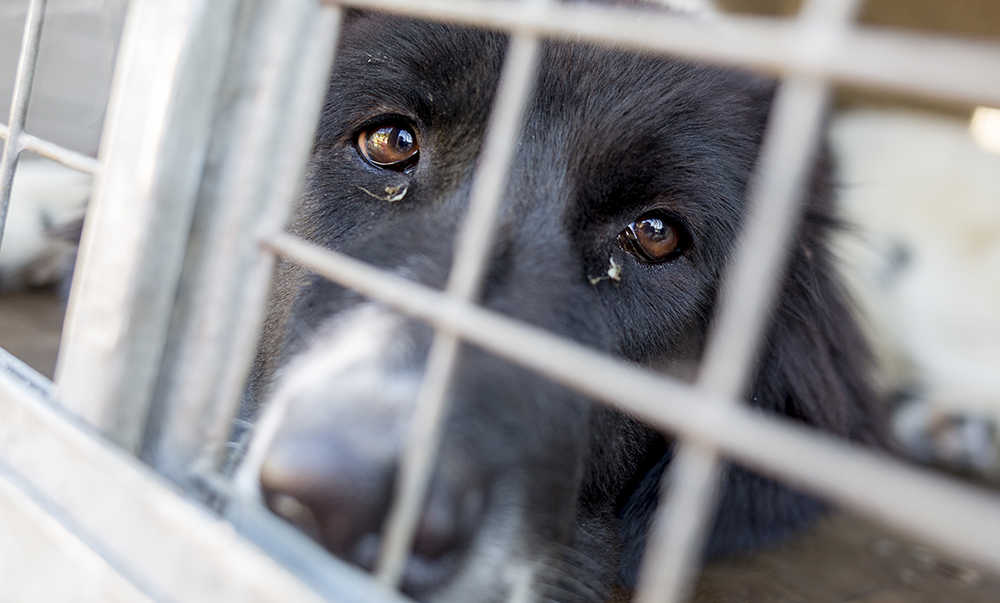 Are dogs over populated? Should we stop breeding dogs until our shelters are empty?
Is it wrong to buy a puppy when so many dogs need homes?
These are some of the important issues addressed in this article.
A couple of days ago I tweeted a link to an article containing information for prospective puppy buyers
Here is a tweet I received in response to the article
Very upset that you appear to promote purchasing a pet. Why when so many in rescues and pounds? #adoptdontshop
It is similar to other tweets I have received in the past.
The limitations of a tweet!
Discussing these kinds of complex issues on Twitter is difficult.
I have enough trouble explaining what I had for breakfast in 140 characters, never mind explaining the reasons for providing important, and potentially life changing, information for people that are about to step into the world of dog ownership!
So Twitter is not a great place for these kinds of discussions
The same thing happens regularly on my Facebook pages too.
Facebook fun!
Each time I post articles providing information for puppy buyers, up on my Facebook pages, a number of people will post the hashtag #adoptdontshop
Sometimes accompanied with rude remarks, sometimes not.
But that is the internet for you.
Propaganda and rudeness is usually just taken down, but for those that try to explain why they are angry with me, I do try to be patient and explain where I am coming from.
It is a little easier on Facebook to discuss these issues, than it is on Twitter, but I do find I am repeating myself by giving the same information out to the various people who make these posts on a regular basis.
And that is where the idea for this article came from
Information for those who oppose dog breeding
What you will find here, is information for those that oppose dog breeding.  It is information that I feel helps give this debate some balance, and shows both sides of the story.
I think I speak for all of us when I say our hearts go out to dogs in shelters.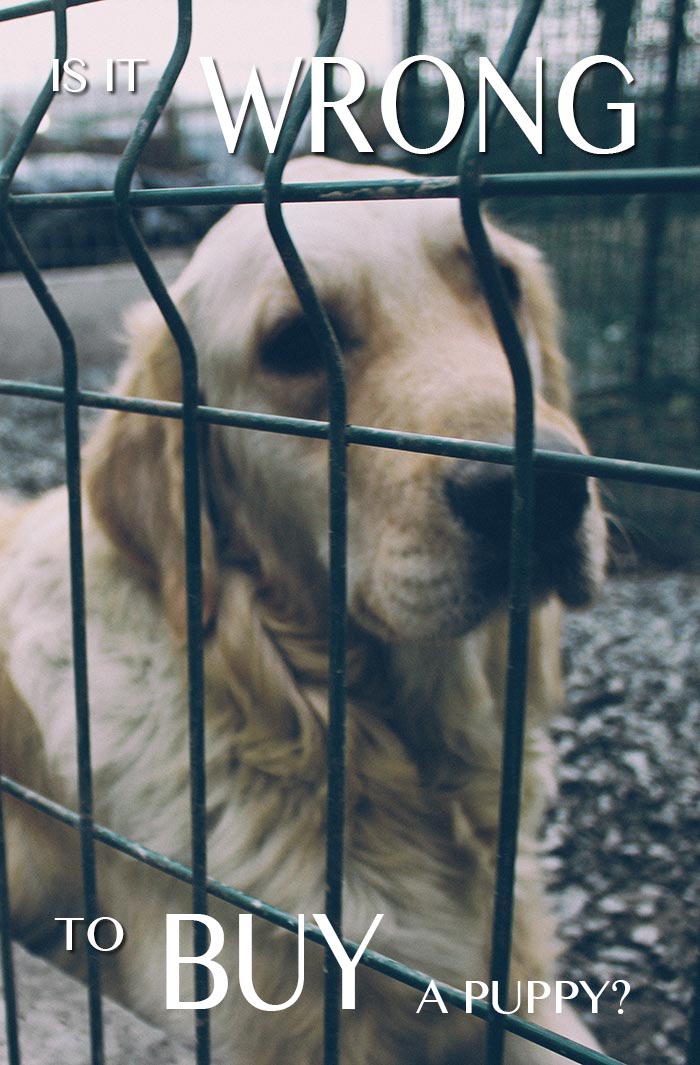 However, some people have decided that the solution to this horrible problem is for dog breeding to stop.  Completely.
This 'movement' if you like, has come together in the form of the #adoptdon'tshop campaign
And it is the potential effectiveness, and ethics of that campaign that I'm going to be discussing here.
I am sure that those who promote the #adoptdon'tshop campaign are usually caring people.
They strongly oppose the breeding of dogs in any context while there are still dogs in shelters waiting for permanent homes. And although I don't happen to share that view, I feel that it deserves consideration.
The issues that surround the morality of dog breeding
There are a number of questions I am going to try and answer here. Of course the conclusions are just my opinion, but I have tried, as I always do, to approach this from an objective and caring standpoint.
Here are some of the issues at stake
Are there too may dogs in the world already?
Why do some dogs end up in shelters?
Who is responsible for the dogs who wait in shelters
The argument for banning breeding
Does the adopt don't shop campaign work?
Is it wrong to provide educational material for puppy buyers
Is puppy buying and breeding morally wrong
There are a number of assumptions made by the campaign to put an end to dog breeding.  Amongst them is the assumption that dogs are 'overpopulated'  and that there are more dogs needing homes than there are people looking for dogs
Overpopulation of dogs – fact or fancy?
It seems reasonable to assume, doesn't it, that if there are dogs in shelters waiting for homes, that there are too many dogs in the world.
But is it true?
Nathan J Winograd does not think so. He questions a number of claims made by those who support the adoptdontshop campaign and concludes that there a not nearly enough adoptable dogs in shelters to supply the demand from the American public.
This is an interesting point because if they are correct, then the belief that dogs are wildly overpopulated is in fact erroneous, and we actually need dog breeders to supply the shortfall.
Winograd is not the only person claiming to demonstrate that the demand for dogs falls far short of the number of adoptable dogs available.  Christopher Landauer points out the the numbers of dogs dying in shelters in America has been falling for years.
Why do some dogs end up in shelters and can we prevent it?
There will always be irresponsible people who breed puppies that are unhealthy, or have unstable temperaments. There will always be people who breed puppies that are unwanted, undesirable, and not needed. These puppies will often end up in shelters or pounds.
There will also always be well bred puppies who end up in shelters and pounds because the families who adopted them were not suited to dog ownership at that point in their lives, or because they fell on hard times.
These are hard facts. While we live in democracies with a relative amount of freedom to live our lives as we choose, these facts are not going to change.
The fact that so many dogs die in shelters in the USA is a big problem.  Winograd believes that the 'kill' policy of many American shelters, and that the way they are managed, is the problem. He contends that 90% of dogs are adoptable if only the money were allocated to rehoming them.
Which brings us to the question of who should be responsible for ensuring that the dogs who are currently in shelters find permanent homes.
Who is responsible for dogs in shelters
There are many shelters all over the country, both in North America, Europe, and beyond.
One of the important questions in this debate, is who should be responsible for those dogs. Is it you? Or me? Society in general? Should the government be responsible?
At the moment, most shelters are run by charities. Many shelters in the UK are 'no kill' rescue centers, but in the USA and elsewhere, many shelters have a policy of euthanising any dog that is not claimed or rehomed quite quickly.
This is obviously a heartbreaking situation, especially when healthy, happy dogs that would make great pets, are simply put to sleep for ever.
Many rescue charities do a great job of rehoming the dogs in their care, others are more of a processing center where dogs not rehomed do not survive more than a few days.
Some would like to see governments take over the role of managing the shelter system, or better support and training for the charities involved and those working within them.
Others feel that the burden of responsibility lies with us, you and me.  Those behind the #adoptdont'shop campaign feel that it is our job to take on these dogs, and that if we do not do so, we should forfeit the right to own a dog at all.
Most would regard the idea that breeding and purchasing puppies should be banned as an extreme view.  But is it?
The argument for banning breeding
Those who want to see dog breeding banned have a number of reasons for their aim
They may believe one or more of the following
There are too many dogs in the world
Putting people off puppy buying will reduce the number of dogs in shelters
It is our duty to rehome shelter dogs
Dogs breeding is a form of abuse
We have already touched on the first belief. And many now consider the overpopulation argument to be flawed.
Putting people off puppy buying may encourage a few more people to rescue dogs from shelters, but not many, and not necessarily in the long term.  Because this is not a simple issue.
The fact is, that for many families, and for many individuals, there is a time in their lives when a rescue dog would be the best fit for them.  And times in their lives when a puppy would be a better option.
And if someone badly wants to raise a puppy, and is prevented from doing so – even if that were possible – they are unlikely to suddenly become a candidate for adopting a dog.
Is it your duty to adopt a dog?
When it comes to a question of duty, this is very much a matter of opinion.  It comes back again to those people who breed dogs irresponsibly, when they have no hope of finding good homes for them.  And for those who buy puppies on impulse without thinking of the consequences.
These, for the most part, are the people who are feeding a steady stream of dogs into rescue centers.  The question is, is it your job (or mine) to pick up the pieces?  Something that most of us would consider an act of charity.
It is a difficult question isn't it.  And I don't have all the answers.  But I don't think that anyone should take on a dog purely out of a sense of duty.  Owning a dog is too life changing, too important a decision, to be taken on that basis.  You really need to want the dog you bring into your life if he is to stand a good chance of a permanent and happy place in your home
Is dog breeding a form of abuse?
Here we come into an even more complex moral argument.  I know that some animal rights organisations oppose the keeping and breeding of any animal, on the grounds that animals should all be wild and free and not used for any purpose by  humans.  Whether for food or friendship.
This isn't a view I can claim to even understand, never mind share.  But it is a view held by some.
However, the argument is fairly academic, as the chances of dog breeding being banned by law in the near future seems fairly slim.
So if dog breeding is legal, and likely to stay legal, is it even possible to stop people buying puppies with campaigns like #adopt don't shop
Does the adopt don't shop campaign work?
What happens when someone posts an #adoptdontshop slogan up on my Facebook page?  Do you think this changes anyone's mind about buying a puppy?
I don't.
I think if anything, what happens is simply that people become reluctant to talk about the puppy they are intending to buy?
And the result of that? More people taking on puppies without the right information and resources.
And where does that all end?
In all probability it ends at the shelter.  Which brings me to the key point made by my tweeter above!
Why do puppy buyers need educating?
Sadly, there are a lot of people out there who think it is appropriate to go out and purchase a puppy in the same way you might purchase a sweater. By just browsing and picking the one that appeals to you.
The problem with this approach of course is that puppies are living breathing animals and that some are entirely unsuitable for some families, while others come with a whole range of health issues that will break your heart and drain your wallet.
A puppy or older dog, also changes your life irrevocably, and if you are to provide a stable loving home for a dog, you need to be sure you can cope with this new life before you kiss goodbye to your old one.
Should we educate puppy buyers?
The point made by my tweeter was that I am 'promoting' puppy buying by educating puppy buyers.
They found this 'very upsetting'
I suppose you could claim that any kind of education is promotion.  People have said the same about contraception, abortion and a whole range of other topics when trying to oppose the production of educational material.
The truth is, people usually make better, healthier decisions based on information than on lack of it.  And I know for a fact that my information on puppy buying has made people put off the decision to buy a puppy because reading it made them aware they were not ready for the responsibility.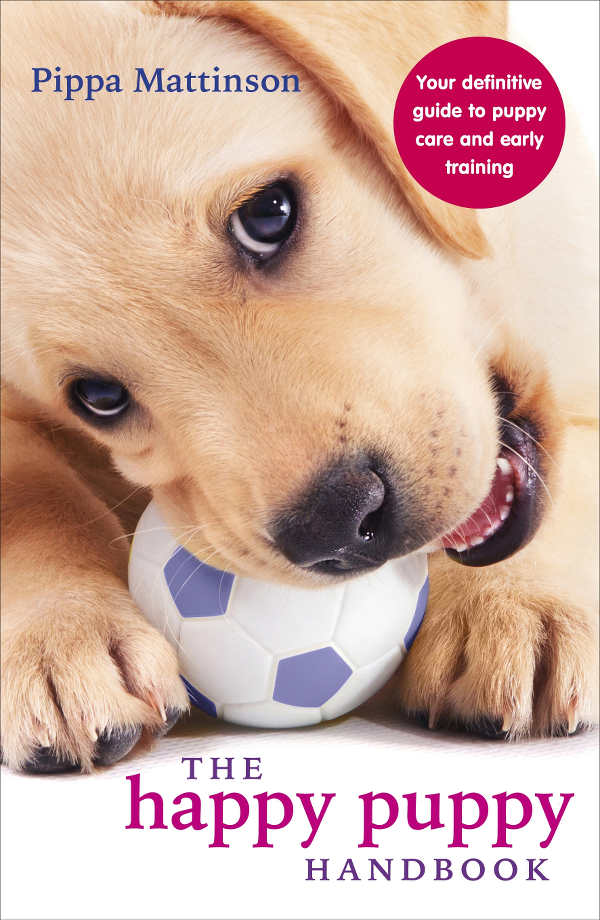 If my tweeter finds that upsetting then I think we are never going to agree.
My view is that people are going to carry on buying puppies for as long as the world keeps turning. And that the best way to keep those puppies out of shelters, is to make sure the people buying them are able and knowledgeable enough to provide permanent loving homes
So yes, of course I think  we should educate puppy buyers and that is what lies at the very core of this website.
A time and a place for adoption and for puppies
Most of us at some  point in our lives, may be in the right place to foster or rescue a dog.  This is not always a straightforward undertaking.
Some rescue dogs have been traumatised, some have problems, and not every family is equipped to deal with them at every point in their journey through life.
If it is the right time for you and your family to rescue a dog, it is a hugely fulfilling and rewarding experience for you.  If it is not the right time, it can be a very difficult and unhappy one.
You can find out more about adoption and rescue in this article
Don't forget, if you are not ready to adopt at this point in your life, you can support your local shelter in other ways, donating money, blankets and even volunteering in your spare time.
Raising a puppy is also a unique, enjoyable, and valuable life event that many people will want to experience at some point in their lives.  And I believe that no-one should be able to tell you that you don't have the right to enjoy that experience at least once in your life.
A dog is most likely to find a permanent and happy home with a family where he is well suited both temperamentally and physically, and the articles above will help you make that choice
Summary
The big problem with extremism is that it ignores the 'means' in it's pursuit of the 'end', and can easily blind those involved to the fall out from their actions.
It also fails to take into account human nature, or the rights of the individual.
In this case objecting to the education of puppy buyers ignores the vital fact that those who buy puppies without help, support and preparation will six months down the line be adding to the very shelters the campaigners want to see emptied.
Evidence shows that puppies acquired from responsible breeders and cared for knowledgeably, are less likely to end up in shelters
Less information for prospective puppy buyers means more abandoned dogs, not less.
I don't think you can win hearts and minds by telling people what to think or do.  Or by trying to impose your world view on them. Education on the other hand is vital.
That's my view – what's yours?  Do you think it is wrong to buy puppies?  Share your thoughts in the comments box below.