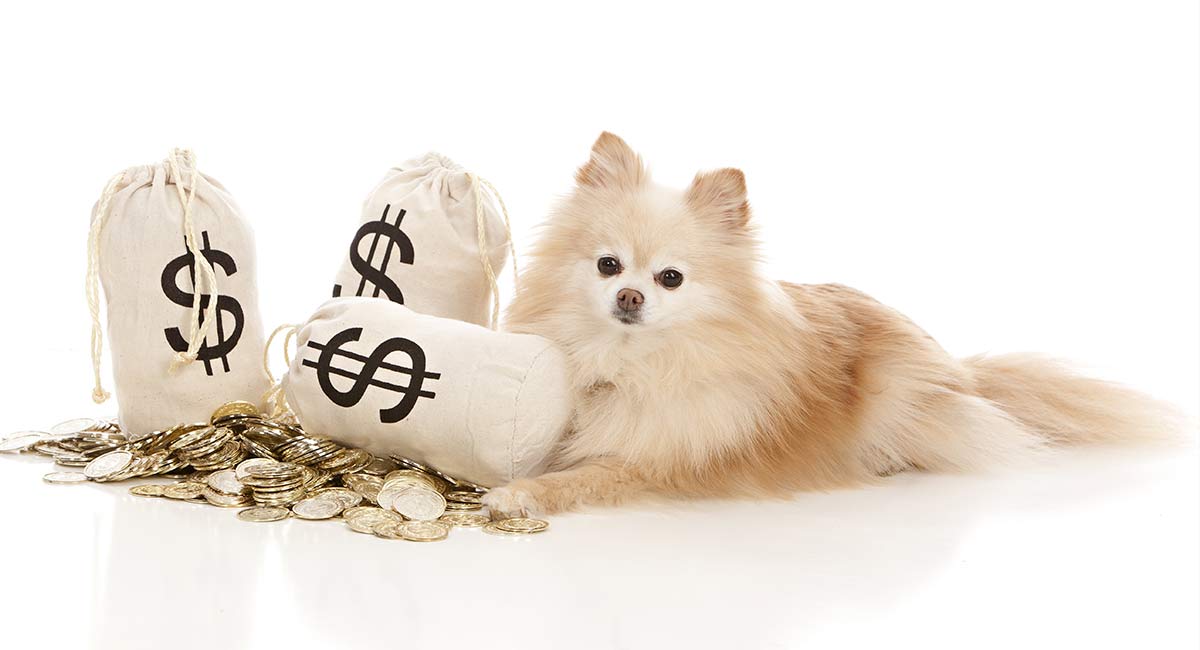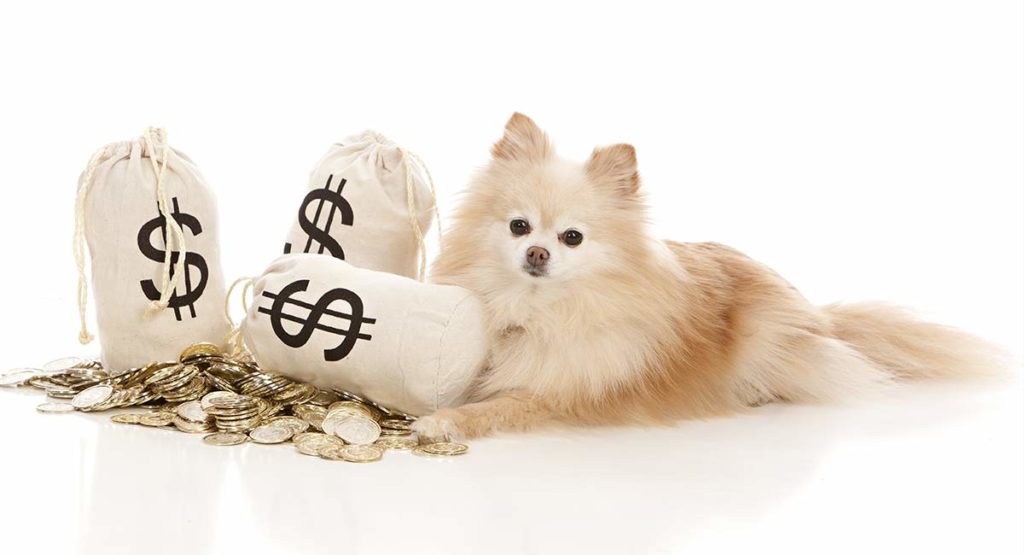 Puppies usually cost between $500 and $2,500 from a breeder, which is great a range. Frustratingly, a pricey puppy doesn't even guarantee good health or a friendly nature. And a free puppy isn't always the worst quality, either. Although it costs a lot to raise a litter ethically, so good breeders are usually on the higher end.
Sometimes a very high price can be a sign of potential problems. A good is example is dogs with a lot of health issues like Bulldogs, French Bulldogs and Pugs. They need to charge more due to veterinary expenses. Trends, fashions and even pop culture all play a part in puppy price too.
Contents
How Much Does a Puppy Cost to Buy?
A well-bred pedigree or designer puppy will cost anywhere from $400 to $2,000 on average. The cost of a puppy varies hugely, depending upon the breed, its popularity, and the amount the breeder has invested into health tests. But just because good puppies don't come cheap, that doesn't mean that every expensive puppy is a good puppy.
The true answer to "Why are puppies so expensive?" often boils down fashion, as well as to the fact that dogs are expensive to breed and care for.
It is always a good idea to do your own research into how much does a puppy cost to buy, to feed, to house and to take care of (including veterinary exams).
This way, you can decide now – before you make the initial commitment and investment – if the puppy you want to buy is a dog you can both afford to purchase and take care of for the rest of their lifetime.
How Much Does a Puppy Cost to Breed?
Calculating the "How much does a puppy cost?" equation is easier once you understand some of the behind-the-scenes costs that the breeder has to bear. Many of these costs are incurred before your new puppy is even born!
So let's take a look at some of the general costs most breeders incur just to bring a litter of puppies into this world. All costs you will see here are estimates based on actual breeder-reported expenses. The variance relates to breed-specific health issues (such as the number of genetic health screening tests needed for that breed) as well as the number of puppies per litter:
Genetic health testing. $250 to $750+
Stud services. $500 to $2,000+
Birthing supplies. $25 to $125
C-sections and birthing complications. $2,000 – $7,000+
Vaccinations (puppies). $100 to $500
De-worming (puppies). $25/puppy
AKC registration (parent dogs and puppies). $25 plus $2/puppy
Parent dog and puppy food, vitamins, supplements. $100 to $200
Puppy supplies, toys, teething rings, leashes/collars, et al. $50 to $100
Microchipping. $50/puppy
Advertising/website costs (to place the new puppies in good homes). $50 to $300
Veterinary check-ups (new mom and puppies). $125+
Puppy Breeding Is Expensive
Just by scanning this list of some breeder expenses for parent dogs and puppies, you can see how breeding puppies might not be the most lucrative choice of career. This is especially so if the mother needs a C-section or a puppy has a health emergency.
In fact, many breeders with show credentials and decades of expertise are hobbyists who have no expectations of making a living by breeding purebred dogs. They just love dogs!
They often work other jobs to pay the mortgage and the bills that pile up when a parent dog or a puppy needs extra veterinary care.
Expensive Puppies vs Cheap Puppies
As with anything that comes with a price tag, if the price seems too good to be true, it probably is. Purchasing low price puppies that are not from a nonprofit rescue shelter can be a warning sign that you are about to purchase a puppy from a puppy mill, although this is not always the case.
There are approximately 10,000 puppy mills in the United States alone. Puppy mills, as the name suggests, exist for one purpose: to churn out a profit by breeding more and more puppies. To save money, breeding is usually carried out in horrific living conditions.
This is why it is so important to do your own research by talking with reputable breeders to find out the average cost of a purebred puppy that is not from a puppy mill! Otherwise, how will you know whether you are paying too much for a high-quality puppy or so little that you may be inadvertently supporting a puppy mill operation?
Learning the answer to the "How much does a puppy cost?" question won't necessarily ensure you don't fall prey to a puppy mill or backyard breeder. However, it can be one more tool to help you choose a reputable breeder whose puppy price tag represents the actual costs of running a high-quality, health-focused breeding business.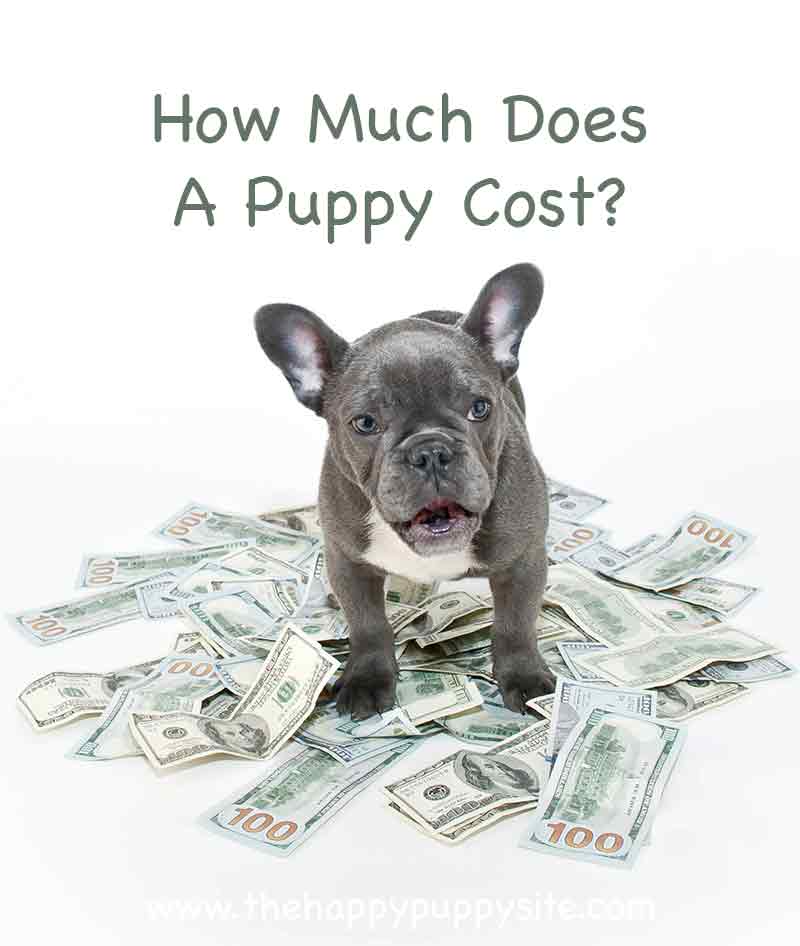 How Much Does a Puppy Cost by Breed ?
All breeders must incur certain general costs in order to successfully breed two parent dogs and raise a healthy litter of puppies. These costs may increase or decrease for any given litter depending on whether there are pregnancy concerns or other health complications.
On top of this, there is the cost of demand versus supply. In other words, some breeds are just so popular that breeders are besieged by prospective owners wanting to buy their puppies.
While you will likely be hard-pressed to find any truly reputable breeder who will jack up the price just because they can, raising prices can be one way of screening out less suitable or less committed potential puppy owners.
Offering kennel tours, requiring deposits to hold a place on a future litter waiting list, and other protective precautions are also common for reputable breeders.
To give you a sense of how puppy cost can vary based on demand for any given dog breed, let's take a look at some average puppy costs by dog breed. These cost ranges represent actual breeder-posted puppy prices.
Husky Puppy Price
How much do husky puppies cost? The cost of a husky puppy can vary depending on the parent dogs' lineage as well as the specific husky breed you are seeking. For example, Alaskan huskies from championship sled dog lines can easily cost $10,000+ per puppy!
However, if you just want a high-quality pet Alaskan husky, your cost might be a more reasonable $1,000 to $1,500. Siberian husky puppies destined to be pets can be more reasonable still, and usually will cost between $700 and $1,000+.
Pitbull Puppy Price
How much do pitbull puppies cost? The answer here is that the price can vary – a lot! Pitbulls are currently one of the most controversial dog breeds in the country and yet can also be one of the most sought-after and expensive.
Take the blue nose pitbull, for instance. These puppies have blue noses and blue-grey coats. Some also have beautiful blue eyes. The same holds true for the red nose pitbull, which sports a reddish nose and often also has red or white fur.
Both of these dogs are examples of a rare color expression that can command a high price tag among enthusiasts. But these rare colors can also lead to extra health problems when a breeder deliberately breeds puppies for this coloration.
If you want one of these rare-color pitbull puppies, expect a price tag that ranges anywhere from $1,000 to $3,000+.
American Pitbull Terrier Puppy Price
If you are looking for a pet American Pitbull Terrier puppy (the official breed name) with the more usual coloration, a price tag of $500 to $700 for a puppy is fairly common.
Pitbull dogs can also come with some unusual extra expenses you won't find for other dog breeds. For instance, in some areas, you could pay higher homeowners insurance if you own a pitbull. In other areas, you may have trouble finding an apartment or condo that will allow you to own a pitbull.
In some communities, you may be required to purchase a "dangerous dog" license before you can own a pitbull. These are all important issues to research from both a cost and a legality perspective before you invest in a pitbull puppy!
Labrador Puppy Price
How much does a Labrador puppy cost? The Lab has been the number one most popular dog in the United States for the last 26 years and counting.
This means you are competing with lots of eager prospective pet owners for a Lab puppy, but it also means you will likely have more breeders to work with since demand for these dogs is so consistently high. The current cost range for a Lab puppy from a reputable breeder ranges from $500 to $1,500.
Bulldog Puppy Price
How much do bulldog puppies cost? These pricey pups can run you anywhere from $1,000 to $3,000 due to their popularity at the moment. When investing in a bulldog puppy, it is important to remember that these brachycephalic (flat-faced) dogs often have special (and quite expensive) health needs that relate to their facial shape.
Breathing troubles, vision issues, dental problems and skin infections are just some of the many problems purebred English or French bulldogs can face over their lifetime. So be sure you factor in these extra expenses before making a commitment to a bulldog pup.
Maltese Puppy Price
The average price Maltese puppy dogs can fetch often depends on whether the puppy is bred for the show ring. These puppies can come at a premium price that ranges up into thousands of dollars! But if you just want a high-quality pet Maltese, you can expect to spend anywhere from $600 to $2,000+ for a Maltese puppy.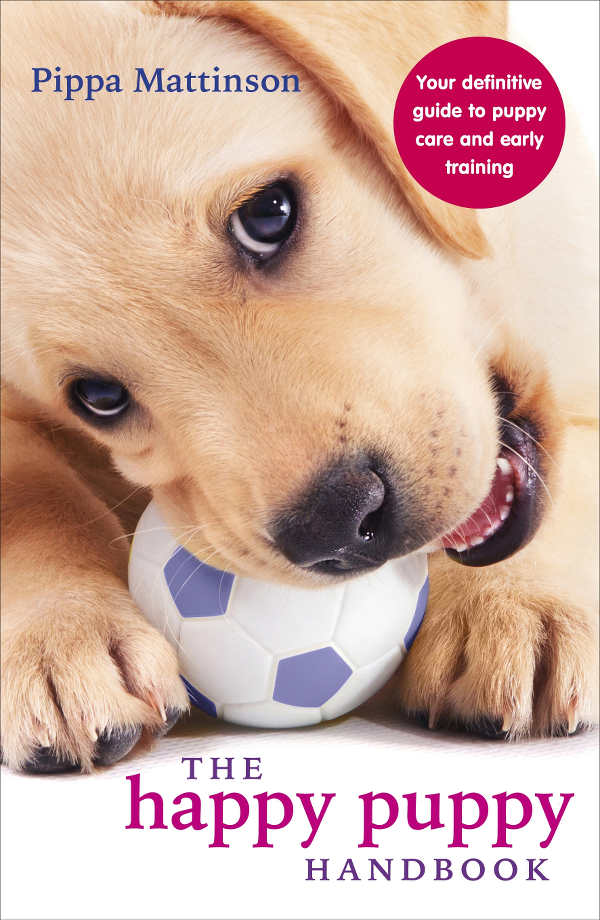 It is also important to know that very small puppies like the Maltese can suffer from health issues related to their size. Dental problems are common, as is tracheal collapse. Luxating patella (kneecap dislocation) is another common issue with very small and toy dog breeds. Often, expensive surgery is the only corrective option.
Take some time to talk with your veterinarian in advance about potential costs associated with bringing home a small or toy dog breed. This can really help you prepare for possible expenses that may occur so you can budget for them in advance.
Pug Puppy Price
The average price for a pug puppy can range from $1,500 to $2,000+. As with bulldog puppies, pug puppies can come with a lifetime of special health needs due to their face shape too.
Overheating issues, breathing problems, dental difficulties, vision troubles, and spinal deformities (relating to their spiral tails) are all issues that can send you to the veterinarian multiple times over your pug's lifetime.
So for your own budgeting sanity and general peace of mind, make sure you research these special costs as well as the price of a pug puppy before making a firm commitment.
Puppy Budget Plan
In all the excitement of planning to welcome a new puppy into your home, it can be easy to forget just how much of a financial investment and commitment that puppy represents!
Whether your new puppy comes from a rescue shelter and costs only a simple inexpensive rehoming fee or you are purchasing a rare purebred puppy from a championship show line, that fee is likely just the first of many expenses to come throughout your puppy's lifetime.
Drafting a budget for your furry family addition is a great way to prepare yourself (and your wallet) for potential costs. Include things like dog beds and travel crates, dog toys and training classes, vet exams and pet insurance, as well as unplanned-for health emergencies that may occur in the future.