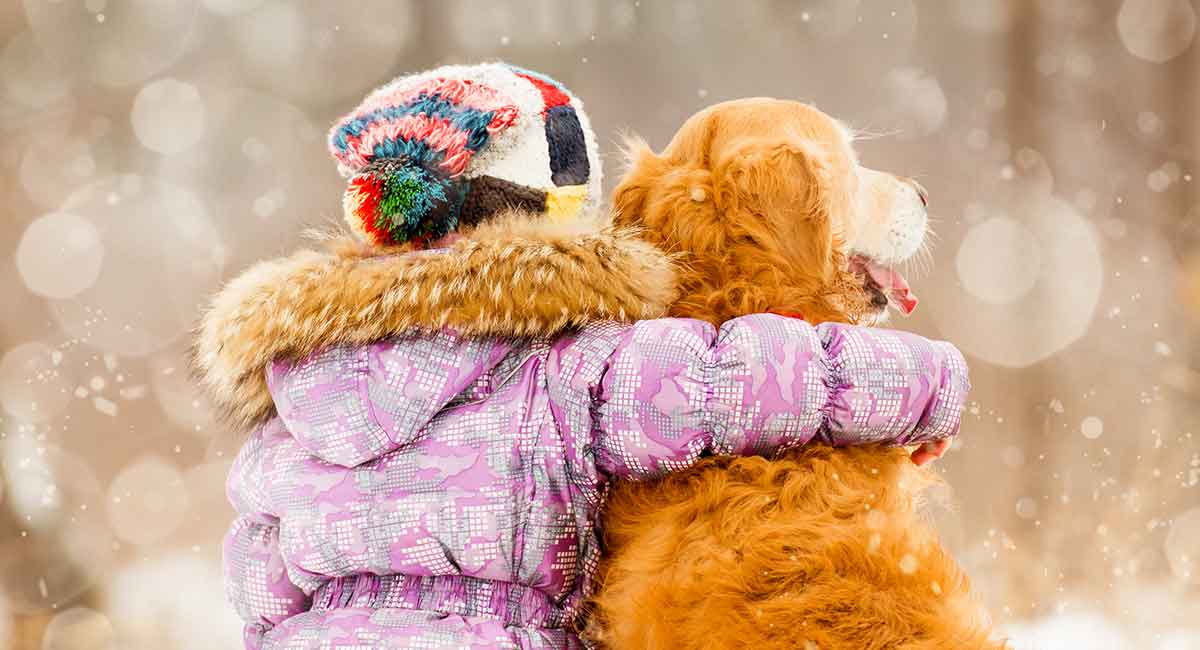 Considering adopting a Golden Retriever? Then you'll need to know just what the Golden Retriever temperament is like.
The Golden Retriever has been proclaimed to be one of the best family dogs around.
They are generally loving, intelligent, gentle and extremely devoted.
But there are exceptions to every rule.
What are the odds that one will turn out aggressive?
Let's explore a Golden Retriever's intelligence, their personality.
And what potential problem behaviors they might develop.
Golden Retriever Temperament History
Golden Retrievers were originally bred in Scotland in the mid-19th century.
At that time, fowl hunting was a popular sport.
However, this sport needed a dog that could retrieve fowl from both water and land, which was not available at the time.
Furthermore, as firearms came into use, more and more fowl were being downed on every hunt at far off distances.
This required a dog that had great stamina and power but that still remained highly trainable and gentle.
To fill this need, the Golden Retriever was bred as a cross between a yellow Flat-Coated Retriever and a Tweed Spaniel.
This history greatly affected the Golden Retriever's temperament.
Golden Retriever Temperament Intelligent
To find and retrieve waterfowl from far away distances, Golden Retrievers simply had to be intelligent.
If they were not, the task of training them would have been impossible.
This need led to the Golden Retriever becoming one of the most intelligent dogs in the world.
Plus, in the modern world, their increasingly supportive role in society has only led to more and more intelligent dogs.
It requires a lot of intelligence to learn how to sniff out explosives or guide the blind.
Because dogs that are more intelligent are favored for these roles.
And are more likely to be bred, the intelligence of the Golden Retriever has only increased.
It is likely that their intelligence will only increase with focused breeding programs, as well!
Golden Retriever Temperament Reliable
One of the biggest concerns when it comes to adopting a dog is whether or not they will become aggressive.
Potential owners want to know how reliable a Golden Retriever's loving and friendly temperament is.
Luckily, there have been a number of studies on this matter.
Aggression Linked to Genetics
One such study, published in 2007, studied the hereditary nature of aggression-link behaviors.
This study found that there is a good chance that at least some aggressive behaviors have a genetic cause.
However, the amount of socialization and training a puppy receives plays a large role in how aggressive they will be as adults.
After all, a puppy that has been taught to fear humans is more likely to have fear-driven aggressive behaviors than one that is only ever handled gently.
Golden Retrievers Act Appropriately
With that said, another study looked at a Golden Retriever's likelihood of exhibiting inappropriate aggressive behaviors when the situation did not warrant it.
This study discovered that 98.57% of all the Golden Retrievers acted appropriately.
This means that the likelihood of your Golden Retriever being aggressive for no apparent reason is extremely low.
Golden Retrievers are very reliable when it comes to their temperament and rarely show signs of aggression when treated appropriately.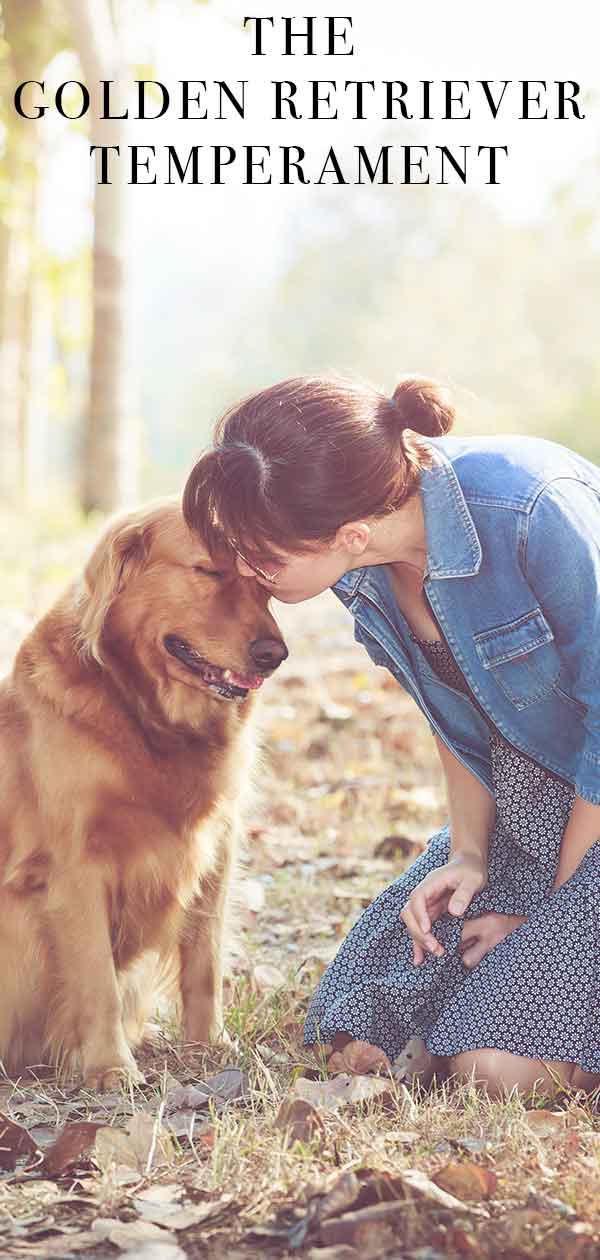 Golden Retriever Puppy Temperament
Now that we know adult Golden Retrievers have a friendly, reliable temperament, let's look at Golden Retriever puppies.
As you might expect, Golden Retriever puppies can be a lot more active and excitable than their adult counterparts.
They are puppies after all.
Puppy Temperament Shows Adult Temperament
However, a puppy's temperament is a good indicator of how they will act when they are adults.
One study found that how a dog acted at as young as 6 months was a good indicator of their adult personality and temperament.
Another study found similar results, discovering that it was possible to rate a Golden Retriever's temperament when they were still very young.
This means that it is easy to discover which puppies will do well at certain jobs, such as becoming a guide dog.
Socialize Your Puppy
However, this also means that a puppy's personality develops at a very young age, which makes early socialization extremely important.
While some of a puppy's temperament does come from genetics, a great deal comes from the way the puppy interacts with the world.
A puppy that is not socialized much is likely to be fearful of new people and sights.
A puppy that is taken out and socialized with other dogs, people, and animals is more likely to be well-adjusted and remain calm in many situations.
You really do have a huge role to play in your puppy's temperament.
Golden Retriever Temperament Variables
A Golden Retriever's temperament does hinge on a few factors besides training and genetics.
For example, the standard Golden Retriever temperament will change a bit with age.
As you might expect, as a dog gets older, they tend to become more laid back.
In fact, one study found that over 50% of dogs will become less aggressive after they reach just over four years of age.
This means that your Golden Retriever is likely to develop a calmer temperament over time.
However, there does not seem to be a huge difference based on gender or neuter status.
Overall, the three biggest variables to a Golden Retriever temperament scale are genetics, socialization, and age.
However, remember that the large majority of Golden Retrievers will be well-adjusted and friendly.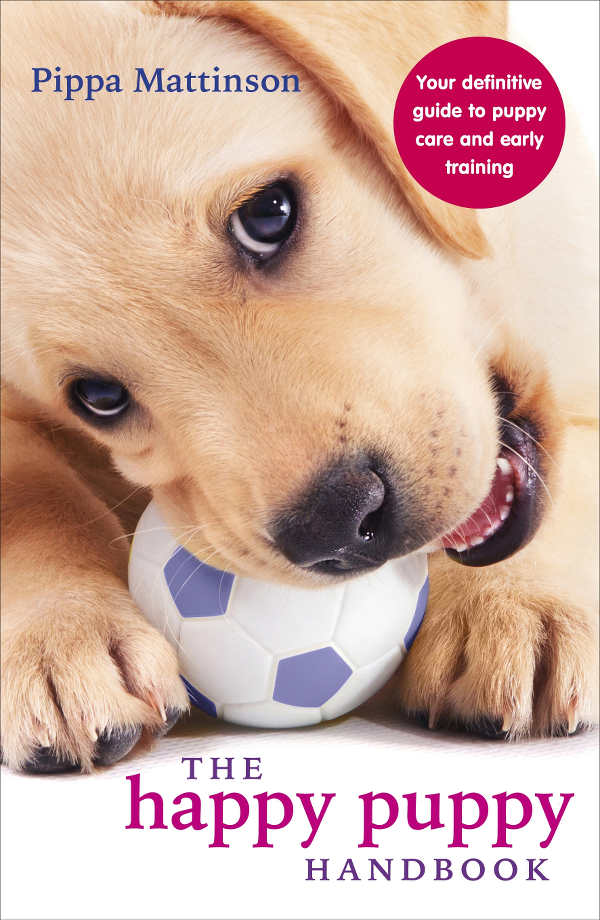 These factors contribute to a dog's temperament, but one bad factor won't automatically result in them being overly aggressive.
English Golden Retriever Temperament
English Golden Retrievers have a very similar temperament to all other Golden Retrievers.
However, because these Golden Retrievers are obviously the result of different breeding pairs, they might show slight differences due to their genetics.
But these differences are so minute that it is not likely that they are overtly noticeable.
Golden Retriever Temperament Problems
Golden Retrievers have very few temperament problems.
Of course, Golden Retrievers do have the possibility to exhibit some of the common behavior problems all dog breeds sometimes show.
Such as destructive chewing, digging, and jumping.
A good dose of positive reinforcement training, mental stimulation, and physical exercise will keep these issues to a minimum, however.
Golden Retriever Temperament Conclusion
Golden Retrievers are very friendly, easily trainable, and very devoted to their families.
They have a low likelihood of aggression and almost always turn out to be great, well-adjusted dogs.
This makes them great pets for most families.
Of course, it is up to you to ensure that they are properly socialized so that they can be the best dog they can be!
References and Further Reading
Serpell, James. "Effects of breed, sex, and neuter status on trainability in dogs." Anthrozoos. 2015.
Berg. "Phenotyping of Aggressive Behavior in Golden Retriever Dogs with a Questionnaire." Behavior Genetics. 2006.
Serpell, James. "Development and validation of a novel method for evaluating behavior and temperament in guide dogs." Applied Animal Behavior Science. 2001.
Duffy, Deborah. "Predictive validity of a method for evaluating temperament in young guide and service dogs." Applied Animal Behavior Science. 2012.
Ott, Stefanie. "Is there a difference? Comparison of Golden Retrievers and dogs affected by breed-specific legislation regarding aggressive behavior." Journal of Veterinary Behavior: Clinical Applications and Research. 2008.
Liinamo, Anna-Elisa. "Genetic variation in aggression-related traits in Golden Retriever dogs." Applied Animal Behavior Science. 2007.