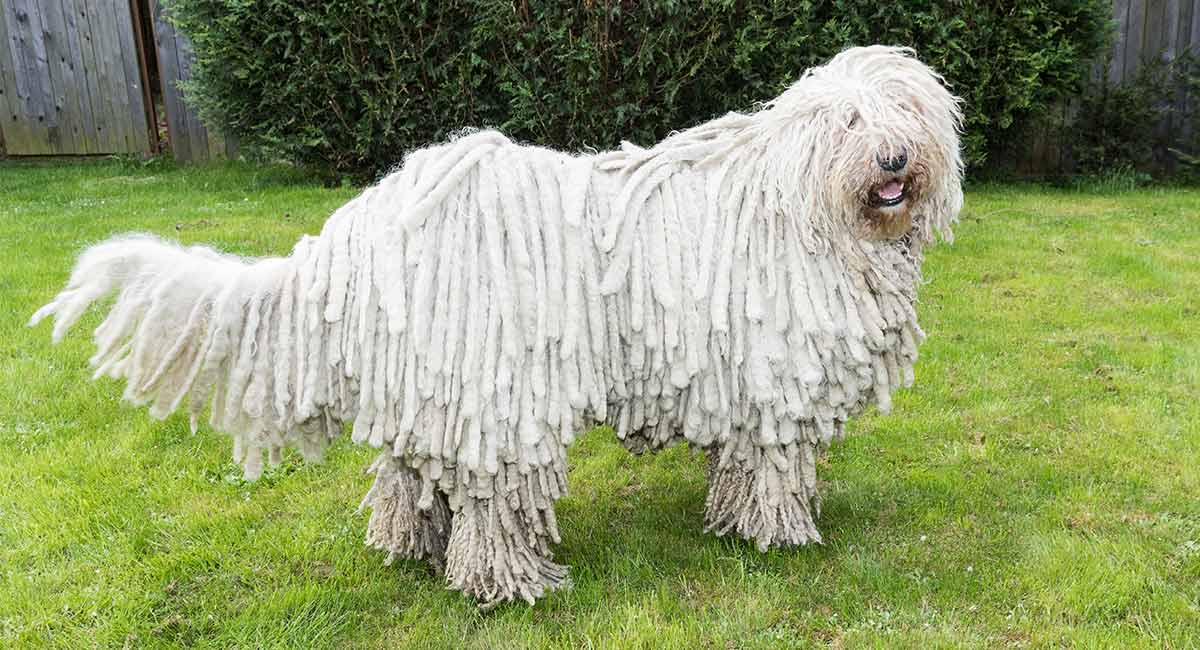 The Dreadlock Dog is usually a nickname given to the Hungarian Puli, but it is also used for Komondors and Bergamasco sheeodogs. Dreadlock dog breeds have long firm cords of fur rather than a soft and silky coat. Their hair naturally mats at around 9 months old as their fine hair turns coarse, forming into dreadlocks. You need to help your dog to stay comfortable by thinning and forming the fur into strips. This style isn't naturally bred in, instead the fur is brushed into a woven, corded shape.
Contents
Dreadlock dog is also a moniker given to the style hair of hair you can find in the Spanish Water Dog, Poodle and even Havanese too. Though most well kept dogs of those latter three breeds don't grow dreads naturally.
Where Do Dreadlock Dogs Come From?
A dreadlock dog's coat is more correctly referred to as "corded." It would be easy to think that dreadlocks on dogs just grow that way and that the coat looks after itself. But this is not the case at all!
At birth, a dreadlock dog puppy's coat is more or less straight or very slightly wavy. Once the puppy reaches eight or nine months of age, coarse hair begins to appear amongst the fine puppy hair.
Upwards of nine months of age, the pup's coat begins to form mats, especially around the ears, limbs, legs, and underarms. At this stage, you must split the mats into thinner strips – cords.
If the process is begun while the dreadlock dog is young and the coat is still quite fine, you can tear the mats by hand. However, if the mats don't tear easily, you'll need to use mat splitters or scissors so that you can literally cut the coat into strips. When splitting mats, begin at the skin and work outwards.
Grooming Dreadlock Dogs
Often, if you start by cutting an inch or so with scissors, you will be able to tear the remainder of the mat by hand. Don't try to do the whole dog in one sitting!
Pulling on the hair in order to split the mats can make the dog's skin sore if you try to do too much in one go. Work gradually over several short sessions. Once all the mats are split, your dreadlock dog will look rather like a big, fluffy pillow!
Don't panic! Over a few days, the hair will begin to twist itself into cords.
Transforming a dog into a dreadlock dude is a time-consuming process, so you must be patient. It can take up to two years before a dreadlock dog has grown a sufficient length of coat to be completely corded!
It is even possible to remove the matted dreadlocks from traditionally dreadlock dog breeds like the Hungarian Puli here:
Dreadlock Dog Coat Care
If you don't care for a dreadlock dog properly, the coat will just form one huge, solid mat. Matted fur will be very uncomfortable for the dog, causing pulling and pinching of the skin and quickly becoming filthy.
However, once the cords are properly formed and if they are maintained correctly, dogs with dreadlock hair do not shed!
Caring for a dog that has dreadlocks is no easy task! Once the dog's coat is corded, you'll need to trim it back to a length of about three inches all over, once every year.
This length of coat is easy to maintain and keep clean. Don't cut your dreadlock dog's coat any shorter than this, as it will grow back as mats, not dreads!
If you're not experienced in caring for a dreadlock dog, it may be wisest to consult a specialist dog groomer. Remember that it can take up to two years to create cording on a dog's coat, and a trimming or clipping mistake could take a long time to put right.
Dreadlock Dogs In Warm Climates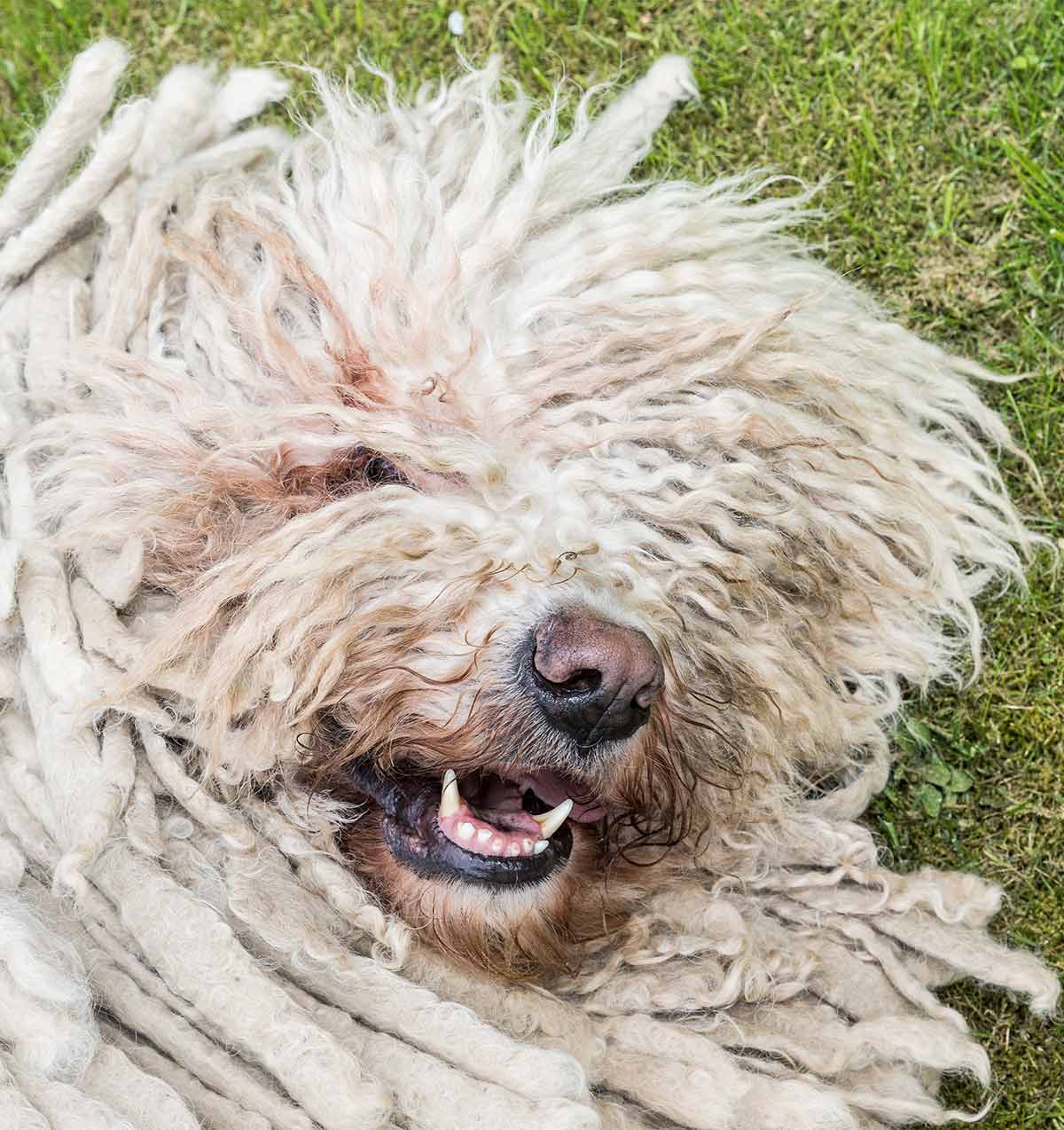 If you have a dreadlock dog and you live in a country with a very warm climate, it may be kinder to clip your dog, rather than allow the dreads to grow.
Corded coats were evolved to keep the dog warm and dry in harsh mountain environments, and a dreadlock dog could be vulnerable to overheating during the summer time.
Dreadlock Dog Breeds
There are several breeds of dogs that have natural dreadlocks and a few that have coats that can be corded with a little care and effort. First of all, let's take a look at what dog has dreadlocks naturally, before we move on to check out a few breeds whose coats can be persuaded into cords with a little know-how and hairdressing skill!
The Hungarian Puli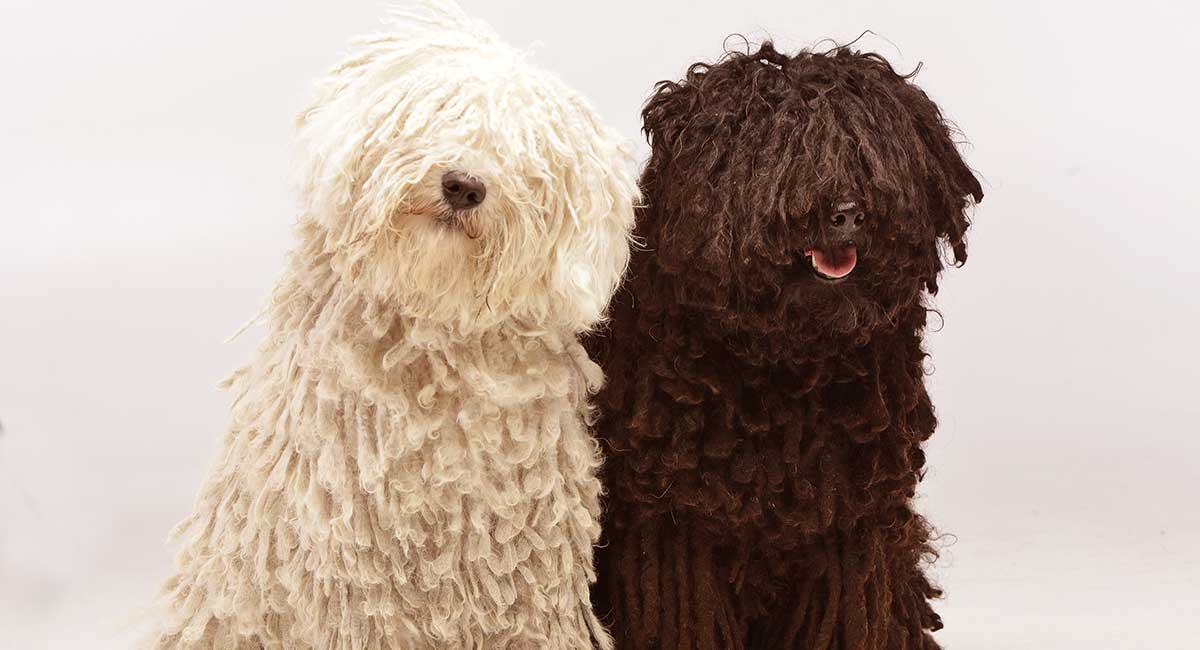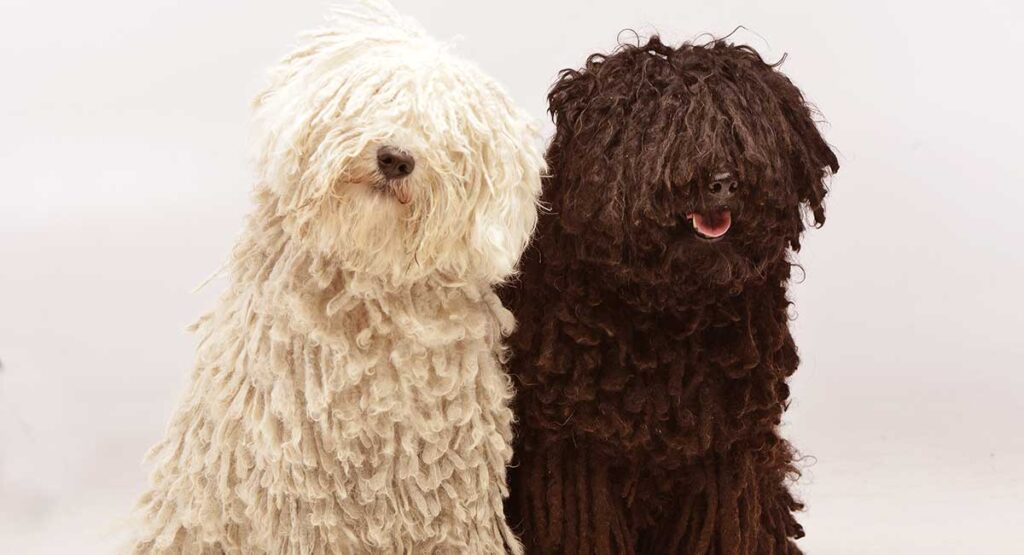 The Hungarian Puli was traditionally used for herding sheep, where their thickly corded coats protected them from the harsh mountain winter weather.
They are friendly, loyal dogs with a very strong herding instinct, and they make great family pets. In fact, some owners have reported that their Puli enjoys nothing more than herding toddlers around the home!
Although this breed of black dreadlock dog is generally healthy, it is advised that potential owners ensure that pups have been screened for hip dysplasia, patella problems, and degenerative myelopathy. Responsible breeders will be able to provide certificates to show that their puppies have clear hip scores.
The Komondor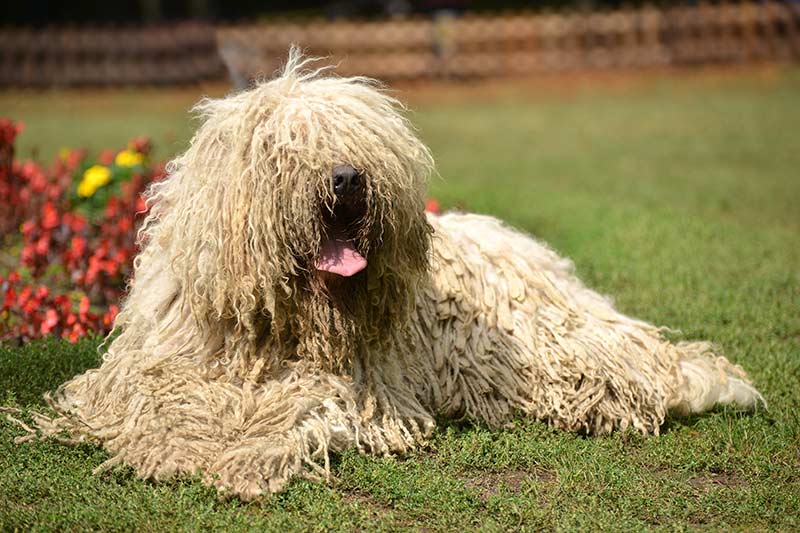 The Komondor is a very distinctive large dog breed with white dreadlocks! This is another large Hungarian dreadlock dog that was originally used for herding and guarding sheep up in mountain pastures.
The Komondor's white dreadlocks served to keep him warm and dry during harsh winters. His white coat also helped him to blend in with the sheep, providing him with perfect camouflage and giving many wolves a nasty surprise, rather than a tasty sheep!
The Komondor makes a loyal, trainable, and friendly family pet. However, these are large dogs who need plenty of space and lots of exercise.
This dreadlock dog is pretty healthy, although puppies should be screened for hip dysplasia. Like many large dogs, Komondors can sometimes suffer from bloat, a potentially fatal digestive disorder.
Bergamasco Sheepdogs


The Bergamasco sheepdog is originally from the Alpine area of Bergamo in Italy. It's thought that this dreadlock dog was brought from the Middle East by the Phoenicians to Europe, where it quickly became popular as a herding dog.
The Bergamasco's thick, shaggy coat would have protected the dog from the bitter cold of the high altitude environment where he lived and worked guarding his flock. Also, the flat armor-like mats would have given the dog some defense against wolves and other predators.
Debatable Dreadlock Dog Breeds
There are a few breeds of dog whose coats can grow to resemble dreadlocks, although they are not regarded as true dreadlock dogs.
Spanish Water Dog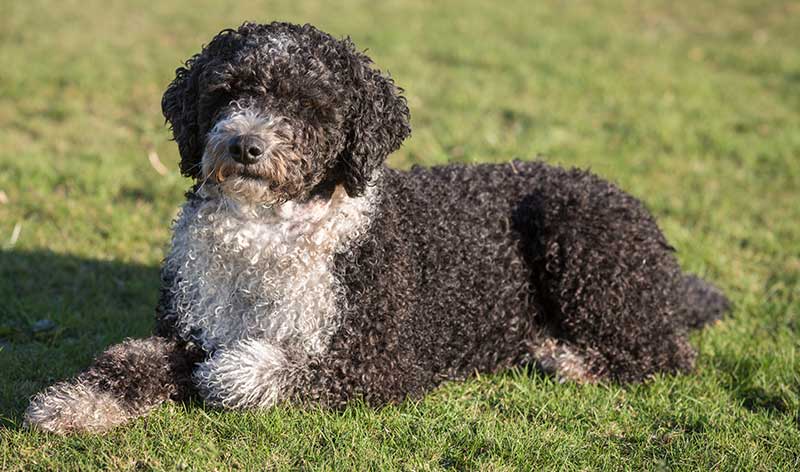 The Spanish water dog comes from the Iberian Peninsula in Spain. This breed was originally bred in Spain where it was used as a herding dog, working with cattle, sheep, and goats.
The Spanish water dog was also used by hunters and fishermen as a retriever of shot waterfowl, hence its reputation as a very strong swimmer and its love of water. They have a single coat of thick, woolly hair that curls as it grows. The hair provides a water-resistant coat and a layer of insulation to keep the dog warm when it is in the water.
A corded, dreadlock look can be cultivated by shaving the coat off completely, and then allowing it to grow out, shaping the cords as the hair grows. In this way, you can create a dog with dreadlock-like hair, even though it is artificial rather than natural.
Poodles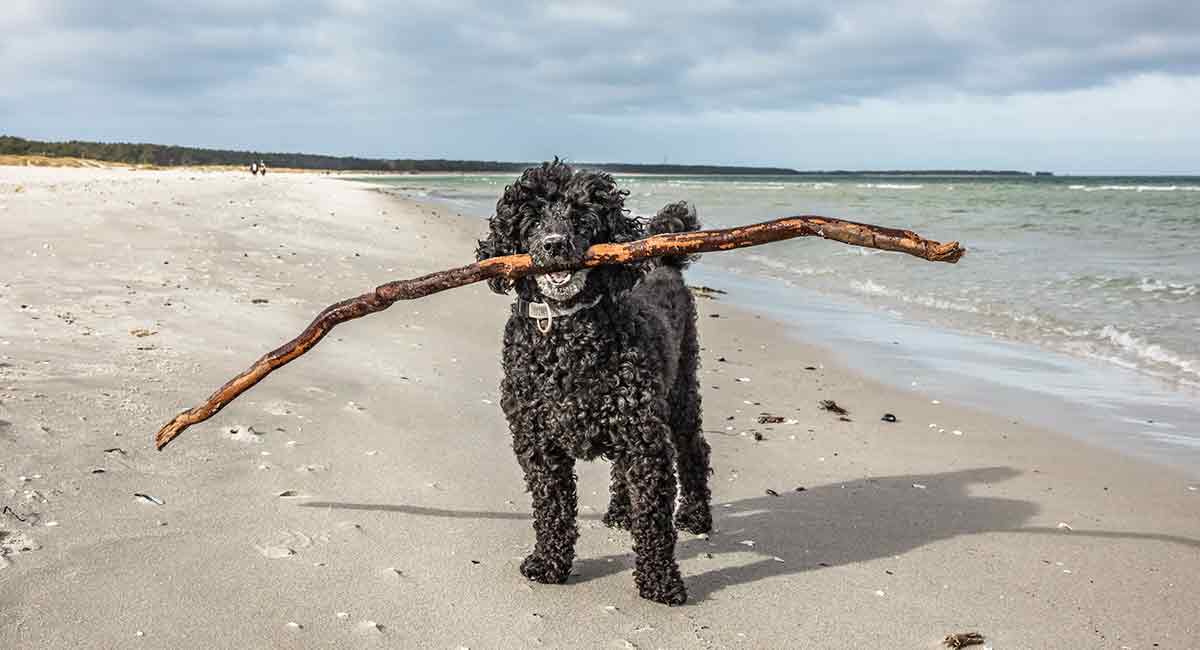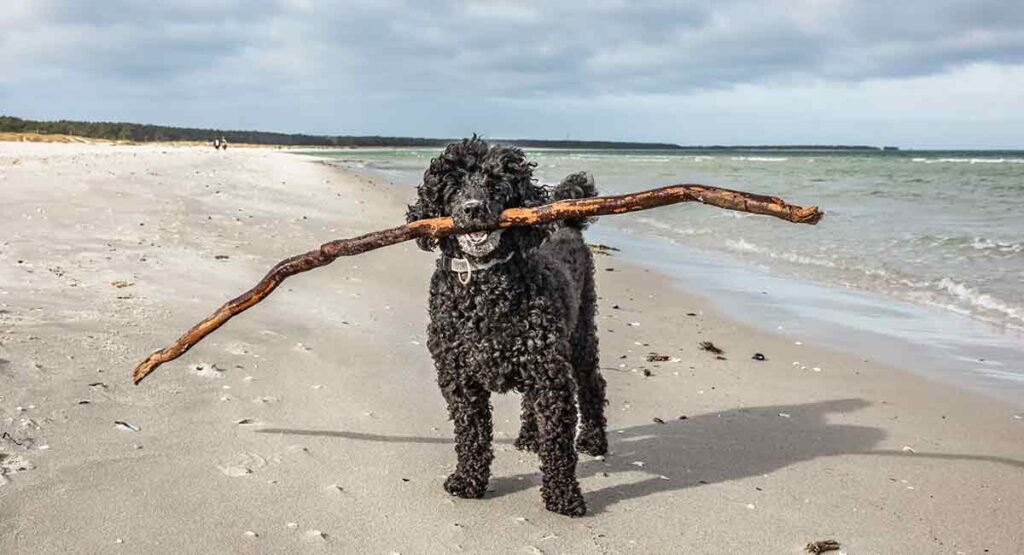 The poodle is originally from Germany, where it was used as a duck hunter around 400 years ago. Their thick, curly coat provided it with protection against the elements. Especially when it was swimming after shot game birds. Hunters often shaved the poodle's neck, legs, and tail in order to allow the dog a full range of movement for swimming. The hair was left on the chest, leg joints, loins, and hips to help keep the dog warm.
Thanks to an extraordinary sense of smell, the poodle was also trained and used as a truffle hunter. The poodle is not a natural dreadlock dog. His coat must be clipped first and never brushed. When the cords begin to form, they must repeatedly be separated by hand.
Havanese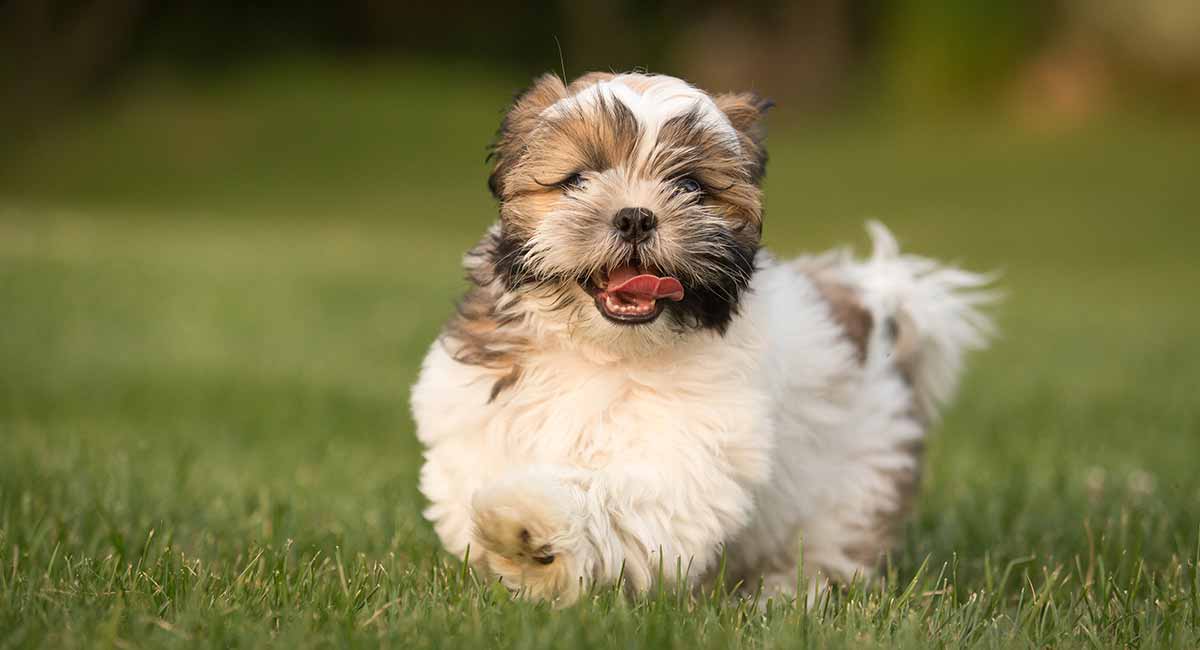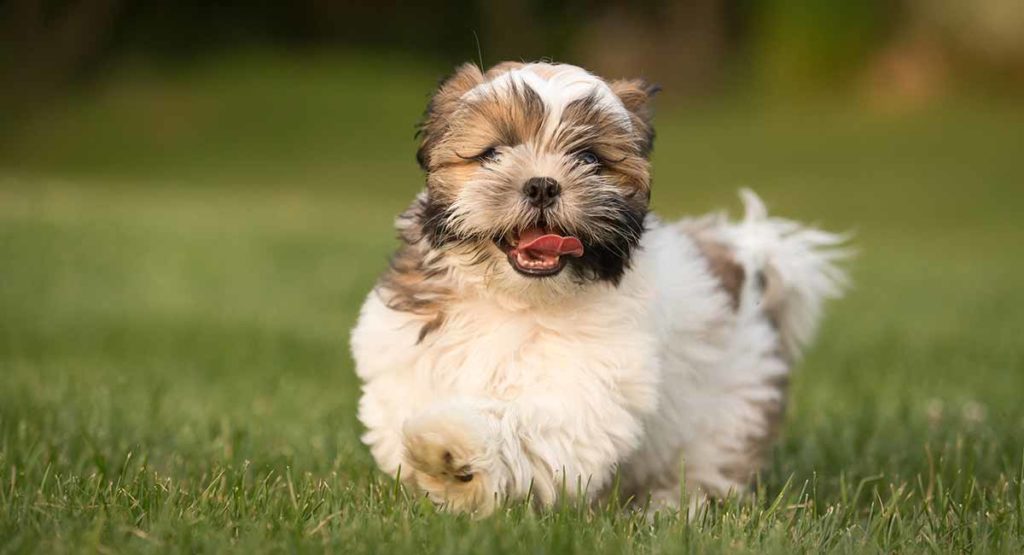 The Havanese is not a traditional working breed, although they have been used in the past as circus performers and even assistance dogs! These cute little dogs were actually bred as companions for the aristocracy in Cuba in the 1800s.
Havanese have a lively, outgoing nature, and they can make lovely family pets. The breed is not a natural dreadlock dog! Although their coat can be trained into cords, this can take up to two years. And each section of mats must be repeatedly split by hand to prevent the whole coat from matting together.