Dogs with curly tails look incredibly distinctive, but these twisty tails come with some surprising consequences.
We'll discover which dog breeds have curly tails and why. And we'll look at different dog tail curl types.
Let's find out what makes some tails so curly, and what are the disadvantages to having them!
There are many features that set apart one dog breed from the other.
Even dogs' tails can give you a clue to their breeding.
They can be short or long, thick or thin, up or down.
But the cutest tails must surely be the curly ones.
Dogs With Curly Tails
Curly tailed dog breeds vary hugely from size and shape to personality.
Click on the images below to find out about your favorites:
Why Do Some Dogs Have Curly Tails?
Whereas our spine stops at the tailbone, a dog's spine extends further to form their tail.
Like the rest of the spine - from the neck downwards, the tail has vertebrae.
These small bones form a tube which protects the delicate spinal cord.
The classical curly tail is created when the vertebrae develop in an unusual manner - known as hemivertebrae.
Instead of the bones having a cylindrical shape, they are wedge-shaped and don't fit as closely together as they should.
Hemivertebrae is what causes the twist in the tail.
It's an inborn, genetic mutation that has been exaggerated by breeding in many cases.
The condition is usually limited to the tail but can also affect other parts of the spine.
This is when health problems could develop.
Spinal Problems in Dogs with Curly Tails
The malformed vertebrae in parts of the spine besides the tail, could cause instability.
Nerves could become pinched and deformed - similar to sciatica in humans.
Initial signs caused by hemivertebrae include back pain, wobbliness in the hind legs, and also a loss of feeling.
Eventually it could lead to back leg paralysis and the dog being unable to control elimination of urine and feces.
Spinal cord problems from hemivertebrae are most common in the breeds with corkscrew tails.
Like the Pug and the English and French Bulldogs.
Signs usually appear when the pups are 3-4 months old.
Fortunately most dogs with hemivertebrae don't develop any of these problems.
However, because the condition is genetic you will want to check their parent's health before you buy a curly-tailed pup.
You should be alert to any of the above signs if you have a curly-tailed pup.
Make an appointment with your vet if you notice anything concerning.
Luckily there is usually hope.
Hemivertebrae Treatment for Dogs with Curly Tails
Firstly, your vet will take X-rays to clearly see the spinal bones and confirm the diagnosis.
Mild cases may only need anti-inflammatory drugs to reduce swelling and pressure on the spine.
And simple preventive measures, like avoiding activities that cause unnecessary jolting.
Surgery is effective in treating most dogs with severe signs.
This process stabilises the spine with pins and/or wires.
Skin infections are another problem that dogs with curly tails might develop.
Infections in Dogs with Curly Tails
Dogs with curly tails tend to get infections in their tail area.
Either because of their tightly curled tail or because skin folds form.
These areas remain moist and are difficult to keep clean.
They're also often exposed to fecal matter.
Ideal conditions for bacteria and fungi to thrive in.
Infections can be avoided by paying extra attention to simple cleanliness and hygienic practices.
You might need to clean and dry your pup's rear end with a cotton ball after every bathroom trip.
Take your pup to the vet if there are any signs of an infection.
Your vet can determine the type of organism causing the infection and then prescribe the correct medication.
If your pup keeps getting infections regularly, your vet might advise amputating their tail.
Where Do Curly Tailed Dogs Come From?
There are two main areas of the world that dogs with curly tails come from.
Asia and the Northern hemisphere are most common.
Although there are a few exceptions.
Dogs with curly tails can be divided into the breeds that originate from Asia, the cold northern countries and elsewhere.
Asia
One of the best known and popular dog breeds with a curly tail is the mischievous Pug - with their flat faces and curly, corkscrew tails.
Pugs were originally companions to China's emperors.
They lived in luxury and even had their own guards assigned to them.
They spread to other parts of Asia.
Plus, later they were pets in Buddhist monasteries.
Royalty, the rich and the famous favored this breed when it came to Europe in the 1500's.
They became the mascot of the House of Orange in Holland and Queen Victoria was also fond of Pugs.
Pugs' tails curl tightly over their hip. Plus, a double curl is judged as perfection.
Although, a Pug's tail can unravel when they're relaxed or sleeping.
When they get excited or tense it curls even tighter.
Another smooth coated dog breed with a curly tail which hails from China is the wrinkly Shar Pei.
These intelligent dogs were bred for guarding, hunting and sadly, dog fighting.
The dignified but loyal Chow Chow, with its thick coat and feathered tail, also an ancient breed from China, hails from the colder parts of the country.
The Akita and Shiba Inu are ancient dog breeds originally from Japan and were both bred for hunting.
Akitas, with their plush tail falling over their backs, are still a national treasure in this country.
Northern Regions
These dogs all descend from the same ancient stock. They are the Spitz types.
These dogs are distinguished by their fox-like pointy noses. Spitz means pointy in the Germanic languages.
They mostly have thick plush coats and long-haired curly tails.
When sleeping they tend to wind their tails around their body and can cover their nose with the hair to keep it warm.
A very popular toy dog breed in this category is the inquisitive and lively Pomeranian.
With their foxy face and curly, fluffy tail over their backs.
Pomeranians were bred from larger working dogs as family companions.
This breeding makes them ideal pets for smaller city dwellings.
Other northern curly tail breeds are mostly medium-sized or large, strong dogs.
Different breeds developed for various types of work - hunting, herding, and pulling sleds.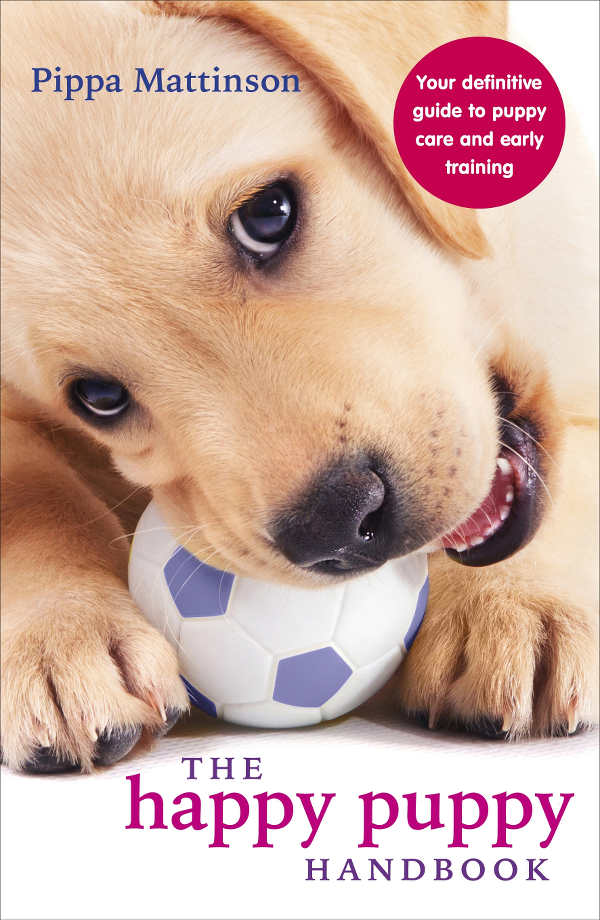 These breeds include the Finnish Spitz, Samoyed, Keeshond and Alaskan Malamute.
Other Regions
Very popular dog breeds with curly tails, are the stocky, flat-faced and wrinkly English Bulldog and French Bulldog.
Although they do also sometimes have straight tails.
There is some controversy about their origins.
Bulldogs were popular in England from the 1600's.
They were specifically bred for the sport of bringing down bulls.
A lesser known breed with a tightly curled tail is the Basenji.
These intelligent, alert and poised dogs are medium-sized with short hair.
Basenji were used as hunting dogs in the central-African Congo Basin.
Translated, these intelligent, alert and poised dogs, breed name means 'dogs of the villagers'.
This ancient breed shares many characteristics with wild dogs, including the fact that they don't bark.
They make a sound described as something between a yodel and a chortle.
Dogs with Curly Tails
Dog breeds with curly tails developed in many different parts of the world.
The genetic curly tail trait passes from generation to generation.
In some cases humans even exaggerated this trait with selective breeding.
Unfortunately, this hereditary change in the shape of the vertebrae could extend to other parts of the spine and put pressure on the nerves.
Causing various signs and symptoms.
These problems need veterinary attention, but luckily treatment is usually successful - although it might be expensive.
Do you have a lovable curly tailed dog? Please share some of your experiences in the comments section below.
References
Charalambous. 2014. Surgical treatment of dorsal hemivertebrae associated with kyphosis by spinal segmental stabilisation, with or without decompression. The Veterinary Journal.
Godfrey and Godfrey. 2011. Genetic welfare problems of companion animals – pug: hemivertebrae. Universities Federation for Animal Welfare.
Schlensker and Distl. Prevalence, grading and genetics of hemivertebrae in dogs. FECAVA.