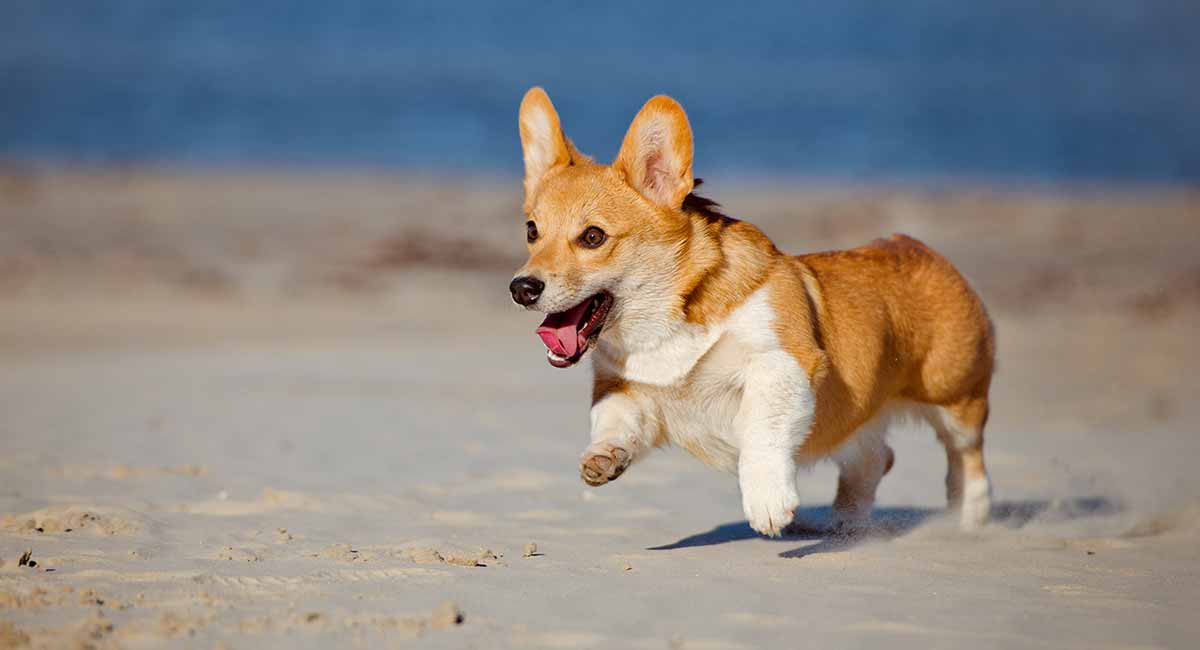 The Corgi personality is a huge part of their appeal. This energetic, feisty little dog is packed with enthusiasm for life and devotion to their family. But their strong instincts and loyal nature have their cons as well as their pros. Today we are going to dive into the typical Corgi temperament, and look at the sort of homes that are suited to this hard working, distinctive dog.
Corgi Temperament
Both the Pembroke Welsh and Cardigan Corgi are popular pups. People are drawn to their immeasurably cute appearance. With the fox-like head and short stumpy legs, it can be hard to tear your eyes away! But they are way more than just a cute companion.
Incredibly intelligent and active, the Corgi is commonly referred to as a big dog on short legs. With boundless amounts of energy, this breed loves to be out and about, whether that be running around in the park with its favorite human, or performing an actual job such as herding.
Corgi personality traits
When they are relaxing at home, you should find a Corgi to be friendly and affectionate, whilst being reasonably alert and wary of strangers. However, with a bit of time, a Corgi should be able to warm up to anyone their human's trust. Of course, every Corgi is unique and will have differences in general temperament and behavior. However, a healthy, happy, and well-trained Corgi will commonly fall close to this described temperament.
Are Corgis Smart?
Corgis are intelligent dogs, and can easily pick up new commands. However, that is if they pay any attention to you in the first place! To describe the typical Pembroke Welsh Corgi temperament as tenacious would be fair. Fortunately food is a very effective way to get them to focus on you.
Are Corgis easy to train?
They often have a strong and independent personality and can sometimes prove to be a bit unruly when it comes to training. They require a firm but fair owner to show them who the dominant member of the family is, and quite a bit of patience. As always, positive reward-based training is the best way to train this breed. Never shout or lose your temper with the Corgi if it isn't listening, it will do more harm than good.
Instead, if you find you are struggling to train your Corgi, you should always hire a professional. Never just give up and leave them untrained! This will lead to bad behaviors forming in the future that become difficult to break habits. For a positive temperament to form, good training and socialization from a young age is necessary.
Are Corgis Friendly?
Corgis tend to be a little wary of strangers, but if they see that their human trusts the stranger, after a little while they should begin to treat them politely as a guest. Due to this wariness, they can make good watchdogs. A Corgi will soon let you know if there is anything amiss with their strong barking.
It's important to note that a Corgi's wariness should stop here. Extreme wariness that leads to an aggression or fear response is a sign of a behavioral problem and is not at all the norm for this breed. To ensure that their natural wariness of strangers is controlled, it is key that they receive proper and thorough socialization training from a young age. Slowly exposing the Corgi to a variety of new situations, people, and dogs whilst they are still a puppy can do wonders for preventing anxiety and aggression in the future.
Are Corgis cuddly?
A lot of people understandably imagine a small sized dog to be a little like a living plushie. Especially on the couch in the evening. However, even the friendliest of dogs often don't love it when you physically cuddle or hug them as it's not a natural dog behavior.
Corgis love being petted by their families on their own terms, it's best to wait for any dog to come to you for affection rather than to pursue them for your daily dose of hugs!
Do Corgis Bark A Lot?
Corgi barking is not for the faint of heart. They have a well earned reputation as heavy barkers when they are alerted, to the point where it can prove to be an annoyance. However, provided that your Corgi has been trained well they can be taught to stop barking once they have gotten your attention.

Are Corgis Aggressive?
You may have heard that the Corgi has a reputation for being aggressive, especially towards children and other pets. Stories of Corgi aggression alone are enough of a reason to put many off the breed. But how true are these claims? We're going to take a detailed look into the potential for aggression within this breed and how it commonly surfaces.
Within the New Zealand Veterinary Association, 185 members of the Companion Animal Society ranked what dog breeds they would class as most aggressive. Corgis were classified as highly aggressive. But does this mean that every Corgi is "highly aggressive"?
If that was the case, the breed certainly would have been banned, and there wouldn't be a large majority of families who have never experienced aggression within their Corgi. However, we can take away from this that the Corgi does indeed have a predisposition to develop aggression, or acting aggressively under the right circumstances.
So what are these circumstances? Let's take a look at the situations that may lead to these responses. Corgis, as an accomplished herding breed, have a very strong instinct to herd. While the majority of the breed are now bred as companion animals, that instinct is still very powerful and dictates their behavior in many situations.
Children and Corgis
A common problem that arises from these strong instincts is that the dog begins to see the family as its flock that it must protect and guide. However, children run and play a lot. They're kids, it's what they do! But herein lies the problem; a Corgi can potentially see a running child as a member of the flock trying to escape.
This leads to the dog performing instinctive behaviors to guide the child back. Cutting off their path, growling, and barking. If the child still doesn't comply, the Corgi can begin to chase and nip at their heels, which can easily lead to a full-on bite even if the Corgi didn't intend it. Of course, this is all terrifying for a young child, who suddenly sees their cute friendly pet turn intimidating and scary without warning, and it's very unlikely the child is going to understand what the Corgi wants.
Another problem that can stem between the Corgi and young children is the fact that Corgis can tend to be not too tolerant of a young child's rough play. A child who is still learning to be gentle can easily scare or agitate the Corgi. This may mean prodding them, being loud, or chasing them around. It's easy for a Corgi with their small stature to see these as aggressive actions being taken towards them and try to defend themselves.
Due to these instinctual behaviors, we wouldn't recommend housing a Corgi within a house with particularly young children. There is too much of a risk that a Corgi may instinctively try to herd the child or snap at them for playing too rough.
Older kids must be taught how to properly deal with a Corgi which is trying to herd them, rather than agitate them further. Focus on recognizing when the Corgi needs space. All dogs have the potential to be dangerous. Never leave children unsupervised with any dog breed.
Reducing the Risks
It's also important to note that aggression can appear outside the two example situations given. However, a behavioral problem to this degree usually occurs to a bad upbringing, lack of training and socialization, and/or being born into a line of Corgis where aggression is a common problem.
To help reduce the risk that aggression will appear within your Corgi, thorough training and socialization from a young age is necessary. A properly socialized and obedient Corgi will have a much lower chance of acting aggressively than an untrained, consistently fearful one.
Are Corgis Good with Other Dogs?
Like with human strangers, a Corgi may be naturally wary of a strange new dog. Corgis are often friendlier when they have become more comfortable with a dog. As for whether the Corgi can live with other dogs day to day, that can differ on a few things such as the ages they were introduced, your Corgis overall temperament, and the temperament of the other dogs.
To have the best chance that your Corgi may get along with other dogs within the household, socialize them together when the Corgi is still at a young age and ensure that your other dogs are open and friendly with new faces. If you are training and socializing your Corgi correctly, you shouldn't run into too many issues as long as the other dogs are also of an accepting nature.
However, it may be substantially more difficult to introduce a new dog to an already adult Corgi, who may be a lot more wary of them and see them as an animal that is invading their territory. Keep in mind that it may be difficult to introduce new dogs once your Corgi has grown up.
It can be important to note that the Corgi may try to herd and boss around the other pets, especially if they are passive! Keep in mind that your other pets may need to be patient with such behaviors.
What were Corgi Bred For?
Corgis are a traditional working breed, raised to watch and control livestock, but also to guard them. This means that along with their herding instinct, Corgis can be quite territorial. This ties in with their ability as a watchdog we mentioned earlier. Training can keep their territorial tendencies to a reasonable level.
If left unchecked, it can lead to overly-defensive behavior towards strangers who clearly are not a threat. Your Corgi may become aggressive with a postman or neighbors. This can lead to excessive barking and even aggression in extreme cases. This behavior does not only just apply to humans. Corgis may be potentially aggressive to animal invaders, such as cats. They may attempt to chase them out of your yard, or even potentially aggressively attack the animal.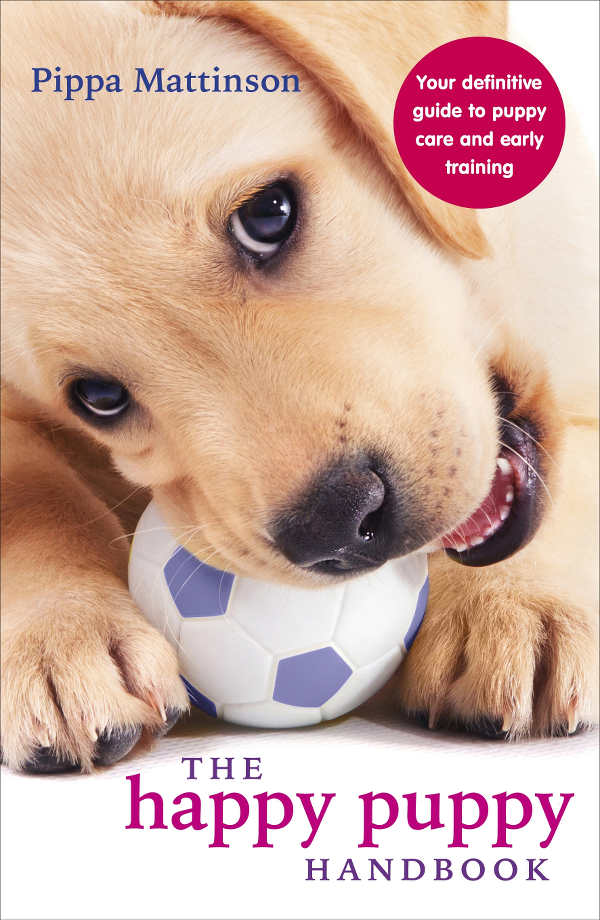 A Corgi should be taught from a young age what is acceptable guarding behavior and what isn't. Tied in with socialization, the Corgi should be shown what normal behavior of a stranger is, and what is abnormal and warranting a controlled reaction.
Natural Instincts
Whilst both the herding and territorial instincts of this breed cannot be simply "trained" out, teaching your Corgi to be obedient and that you have the final word can help keep their instincts under control. However, we would still not recommend housing this breed with children due to the risk involved.
It's also worth mentioning that this breed is naturally bossy. With a passive owner, they can easily feel dominant. This can lead to negative behaviors forming. This breed requires a firm hand to ensure they respect you as the leader.
Are Corgis Good Family Pets?
Corgis have the potential to be very fulfilling members of the family. They are friendly, loyal, and loving. However, there do exist some temperamental concerns within the breed that you must be aware of and act upon. If not, they may become a problem.
Corgis instincts can usually be kept in check by training. This will significantly lower the chances that aggression will never be a problem within your dog.
This breed requires a strong-willed and firm owner, due to their high intelligence and independent nature. The owner needs to make clear quickly that they are the alpha of the pack.
Are you considering adding a Corgi to your family? Ensure that you have the right family situation, know-how, and experience to properly raise this breed. Have you ever owned a Corgi? What tips would you give to a new owner of the breed? Let us know below!
Related Articles
References and Resources