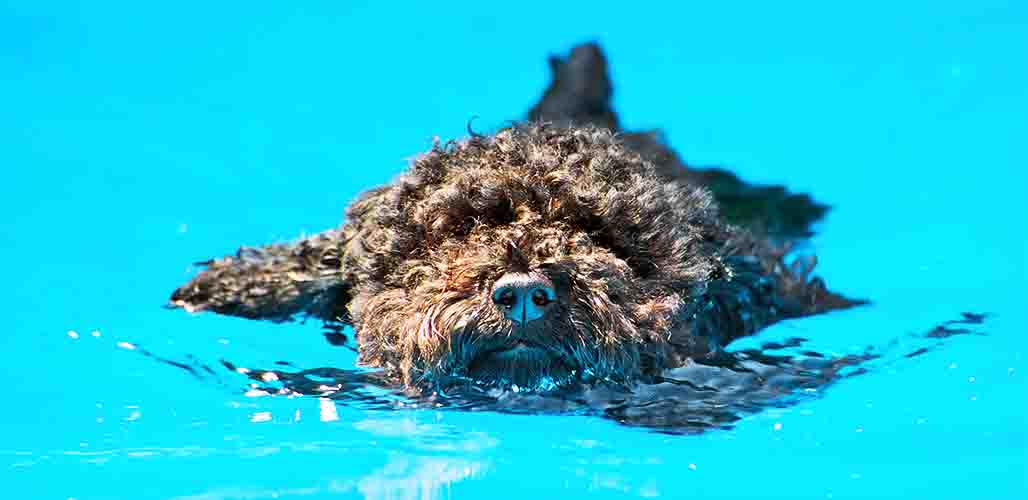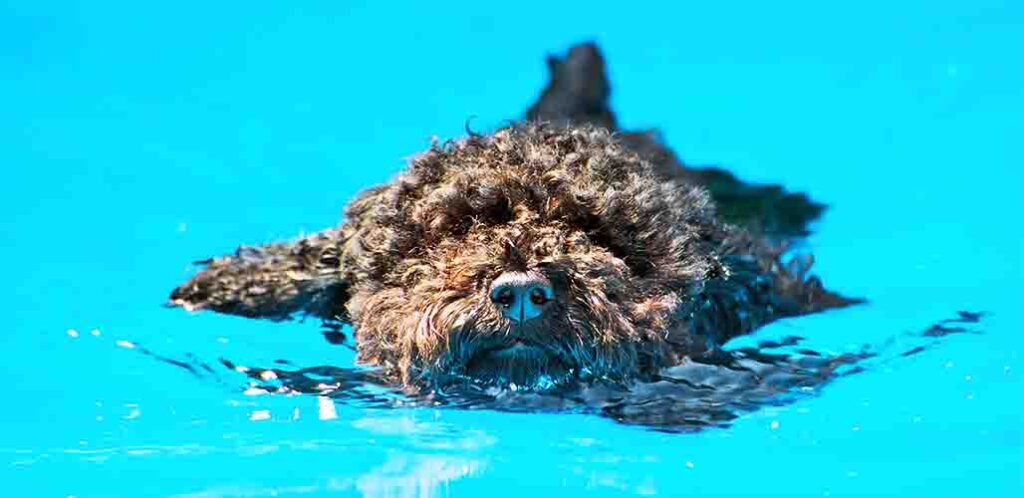 Can Toy Poodles swim? Lots of people believe Toy Poodles and Poodles in general are sophisticated and classy dogs. But, did you know these tiny, adorable dogs enjoy jumping in and out of water. So yes! Toy poodles can swim. In fact, they are among the best swimmers in the canine species. These little dogs have plenty of traits that enable them to be great swimmers, but the ones that enjoy swimming the most will be introduced to it from a young age. In this guide, I'll explain why Toys love swimming so much and how you can help your Poodle safely enjoy the water.
Contents
Can Toy Poodles Swim?
The term "poodle" is derived from the German term "pudelin" or "pudel," which means "splash in water". So, it seems pretty natural that these dogs belong in the water! The first Poodles were large and were bred as hunting dogs. Their job was to retrieve ducks, water birds, and geese and bring them back to their masters. Over the years, breeders developed smaller varieties, like the Miniature and Toy Poodle.
All Poodle varieties have certain traits that make them well-suited to swimming. And, some Toy Poodles will naturally take to water when they first see it! But, others might be a bit more wary. If you introduce your Poodle to water gradually and at a young age, they're very likely to enjoy splashing and swimming. But, if they have a negative experience early in life, they might be reluctant to return to water. So, whether or not Toy Poodles can and do enjoy swimming will depend on their individual experience.
Why Are Poodles Great Swimmers?
Toy poodles are the smallest variety in the poodle breed. Despite their size, they are often great swimmers, like standard and medium poodles. This is linked to their instinct and looks. Let's take a closer look at the two reasons why this breed is so good at swimming.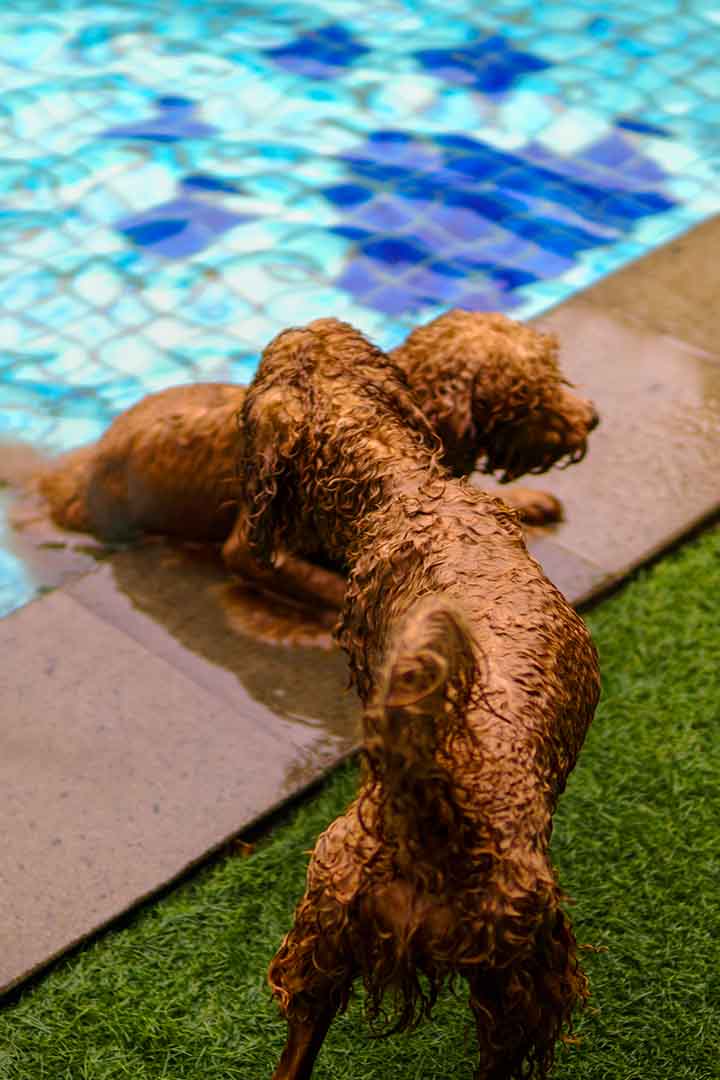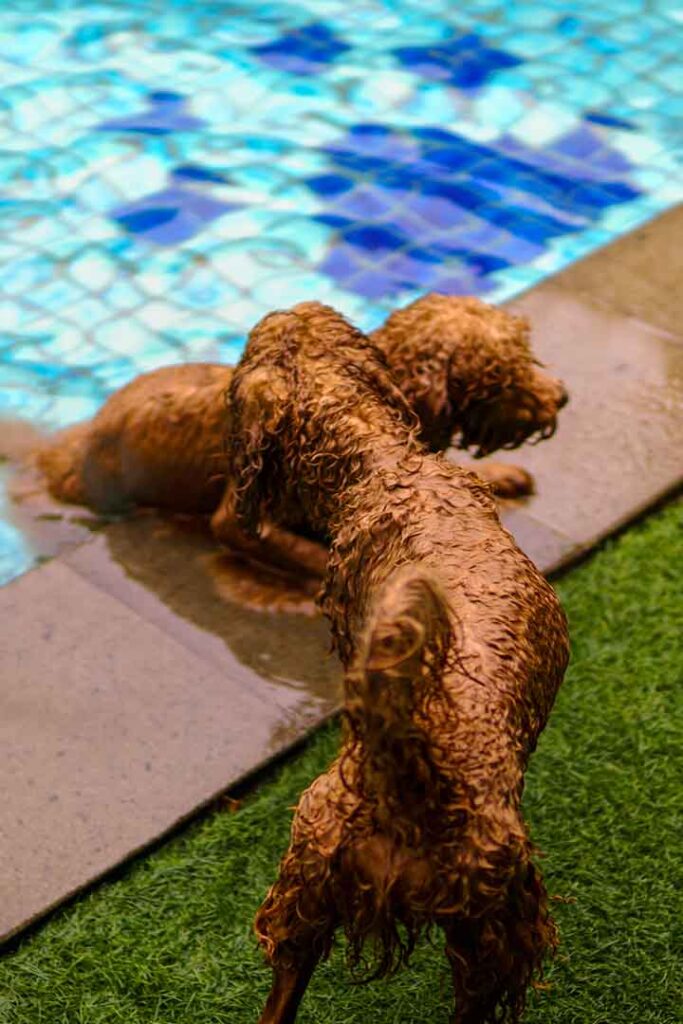 Natural Instincts
As I mentioned earlier, Poodles were originally bred to hunt ducks. This automatically accustomed them to being in the water and learning to swim. Toy Poodles were more likely to end up kept as lapdogs, but they were bred down from original Poodles. So, they retained the natural instincts that were required of these earlier hunting dogs.
It's not uncommon to see those instincts today! Many Toy Poodle owners find their dogs eager to chase after birds they see at the beach or on lakes.
Body Conformation
When you look at a toy poodle and think how cute it is, know there's science behind every physical feature. Their curly, dense coat isn't just ideal because it's low shedding. It's designed to keep them warm and protected when they're in water. This is why it's usually kept long around the head, chest, and ankles in working dogs.
Toy Poodles have slender, muscular bodies to help them gain speed and swim. They also have webbed feet, which help them paddle and steer in water more easily. And, they have a long, healthy muzzle that makes breathing easy in the water and out when they're recovering from the exercise.
Can I Teach My Toy Poodle to Swim?
Poodles are built to thrive in water. However, this doesn't mean that they will all instinctively enjoy swimming. Assuming they will and throwing them straight in the deep end (literally) can have the opposite effect, and leave you with a dog that hates the water! So, it's vital to introduce your Toy Poodle to water at their own pace.
You can absolutely train a Toy Poodle to swim. Bring toys and treats to make the experience fun. When teaching your toy poodle to swim, use shallow lakes, rivers, or other shallow waters. This way, your Poodle can get used to the feeling of the water whilst they still feel safe with their feet on the ground. They'll be able to easily get out of the water if they are done, and you'll be able to grab them if anything bad happens. Over time, you can bring them to deeper water, as their confidence grows.
Introducing Your Toy Poodle to Water
Socializing your pup to water before 16 weeks is vital if you want your Toy Poodle to enjoy swimming. But, if this isn't possible, you can still socialize them to water at an older age. It just might need to be a slower process. As I mentioned a moment ago, stick to shallow waters for the first several times, until your Poodle is confident in the water and showing signs that they want to swim properly.
Step 1: Encourage Your Poodle into the Water
Some Poodles won't need any encouragement to get into the water. But, if your dog is a little more cautious, you can encourage them in by standing in it yourself, and tempting them with a toy or a treat. Once your Toy Poodle steps into the water and sees they can splash around, they'll usually start having fun there with you. Entice them with a game or more treats to reward them for staying in the water and gaining confidence.
Step 2: Try Going a Bit Deeper
Once your pup is feeling and acting confident in the water, you can try taking them a little deeper. Make sure they know how to get out of the water, and be on hand to help them if they start to panic. Don't go deeper if they're acting scared or reluctant, as this will delay your progress. Instead, work at your dog's pace. This builds trust, and your Poodle will know you have their best interests at heart.
It's a great idea to keep rewarding your Poodle when possible. But, obviously they'll struggle to eat treats whilst they're swimming in deeper water! So, reward them when they're back in the shallows and offer lots of verbal encouragement whilst they're swimming. Paddling is a natural instinct for dogs, so they'll instinctively swim in deeper water once they're confident enough to go into it.
Step 3: Keep a Close Eye On Them in the Water
Whist they're swimming, keep an eye on your Toy Poodle to notice when they're getting tired. Swimming requires different muscles than walking, so your dog may tire quickly, especially if it's their first time and due to their small size. Repeat this process at least thrice a week. Since Toy Poodles are very smart, your poodle will be ready to swim sooner than you think.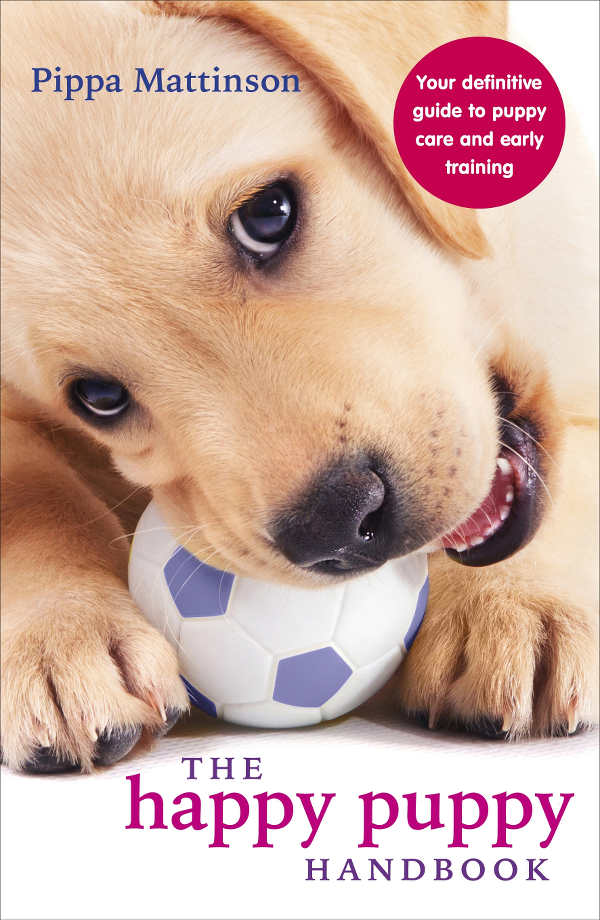 After Swim Care Practices for Your Toy Poodle
Poodles require a lot of after-care after a long day of swimming. Their coats require a lot of grooming after hours of swimming in pools with chlorine or salty water bodies. Their coat isn't designed to withstand high chlorine, sand, or salt concentrations. It can lead to knots and tangles which are painful to remove if not dealt with soon.
Make sure to thoroughly rinse their coat to remove any sand, salt, or chlorine. When the Toy Poodle's hair is completely dry, brush it with a quality brush. Remember to rinse and dry the paws as well. If your Poodle's paws start to dry out and crack, speak to your vet to find a good quality and safe moisturizing cream to prevent injuries and infections whilst your dog is swimming and exercising.
If you must shampoo your toy poodle, don't do it every time they come out of the water. It has the potential to strip the natural oils in their hypoallergenic coat. Once or twice a month is generally okay, or when the dog has excess sand or mud in their fur.
In Conclusion – Can Toy Poodles Swim?
Toy Poodles usually love water and swimming, but it's important that you keep their early experiences positive. Work and your pup's pace when introducing them to water, and reward their progress! Before long, you'll be struggling to get your dog out of the water!
More About Toy Poodles
Why are Toy Poodles so noisy?