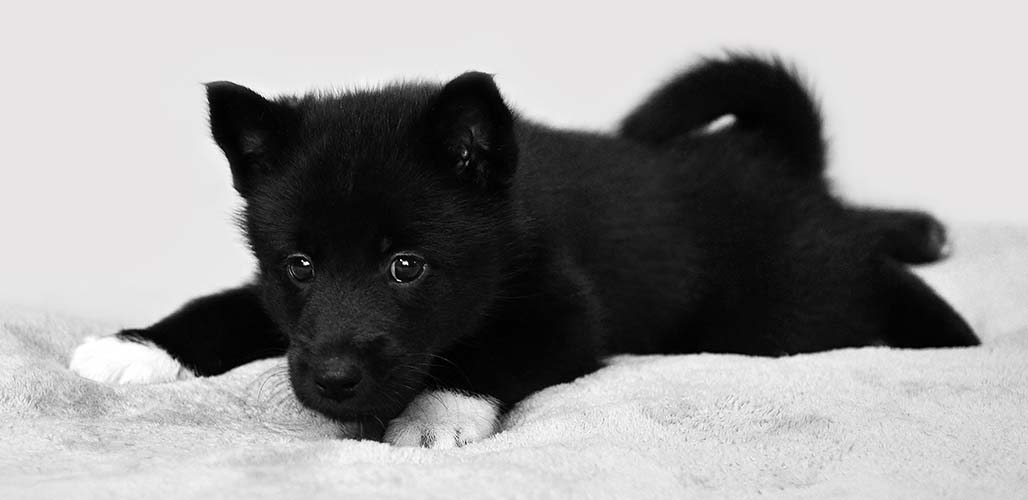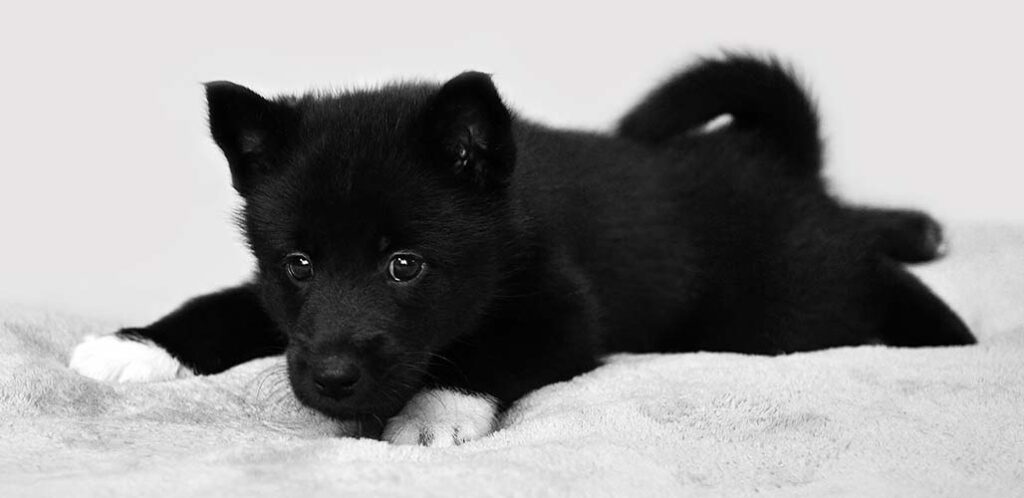 Black Huskies have one of the nine standard coat colors accepted for registration and show by the American Kennel Club. They have the same gorgeous temperament as Huskies in better known colors, and prospective puppy buyers need to be careful of breeders who describe their black puppies as being rare or unusual.
Contents
A black Husky dog usually means a black Siberian Husky. But, sometimes people might use it to describe a black Alaskan Malamute, a black Alaskan Klee Kai, or a cross between any of these three breeds. The mental picture of a black Husky is so evocative that there's even a popular brewery in Milwaukee called Black Husky Brewery. This article isn't about Milwaukee breweries though, and for simplicity's sake we're not going to get side tracked by other dog breeds either. This article is all about pedigree Siberian Huskies with black coats.
In this clip you can see black and white Husky Lobo winning the hearts of spectators at the 2020 Westminster Kennel Club agility competition. You're sure to fall for him too, but what else do you need to know about Huskies with black coats? Let's see!
Black Husky History & Genetics
Let's start with a quick look at where black Huskies come from, and whether Husky black is any different from black fur on other dogs. Huskies are pretty unusual in the dog world because there are very few restrictions on what colors are accepted for pedigree registration and show. But there's a good reason for that. Huskies are first and foremost working dogs, their working ability is top priority for guardians of the breed. Few restrictions have been placed on color because this would also restrict the pool of capable working dogs breeders could choose from.
Furthermore, black is a common color in all breeds where it isn't prohibited. And that's because the genetic instructions for black pigment have strong dominance. That is, it overrides the presence of lots of alternative instructions, including those for brown, sable and agouti. So it's not surprising that black is a common base color for lots of Huskies. But despite that, entirely black Huskies are still somewhat unusual. And that's because lots of Huskies also carry the piebald gene, which makes them black and white instead.
All Black Husky Vs A Black And White Husky
Huskies without the piebald gene are entirely black. They are very majestic and striking looking, but not as common as black Huskies with white piebald markings. The size of a piebald Husky's white markings depend upon whether they inherited the piebald gene from both parents or just one. They can be as small as a locket on the chest and a dab of white at the end of the toes. Or they can cover the underside of the chin, chest, and tummy, and include long socks and a white tip on the tail.
Temperament
Siberian Huskies are famous for being everyone's best friend. They are very affectionate and devoted, but also extremely energetic and frequently mischievous. They need lots of opportunities for physical exercise, and also chances to work their brain through training games or puzzle feeders. Without enough mental and physical stimulation, they can resort to destructive behaviors and daring escape attempts, which are easily misinterpreted as naughtiness. They also have a high prey drive, which can make them unsuited to living around smaller pets, and prone to running off on walks.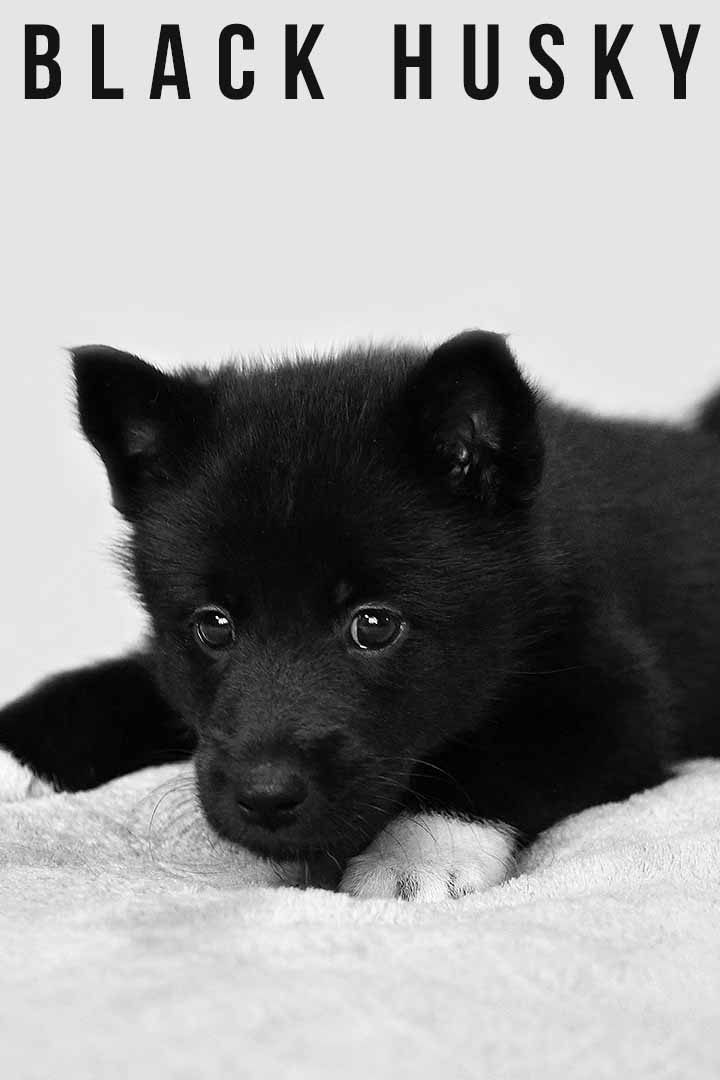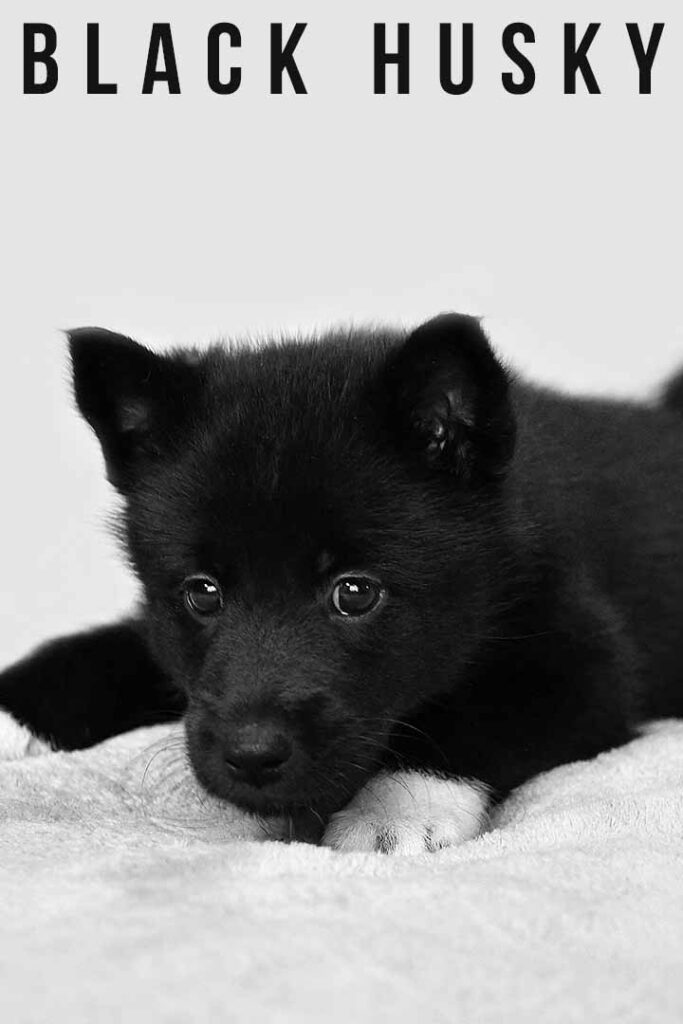 Research into whether coat color affects temperament is thin on the ground. But, there's nothing so far to suggest that black Siberian Husky personality is any different to the classic Husky temperament we know and love. The main things which will shape their individual personality are:
Their parents' temperaments
How well they are socialized before 12 weeks old
The amount of exercise they get
How much training you do with them
Neuter status
Siberian Husky Health
Huskies are generally healthy dogs with a low frequency of hereditary diseases, gastro-intestinal problems, orthopedic problems or cancers. They live 12- 13 years on average, but individuals as old as 18 have been recorded. These are great figures for a dog of their size, and considering that the average life expectancy for the pedigree dog population as a whole is just over 11 years. And happily, an all black Husky or black and white Husky's health prospects are exactly the same.
To make sure Huskies stay so healthy and fit for work, the Orthopedic Foundation for Animals recommends that potential breeding dogs have an eye exam and hip dysplasia assessment before they are mated.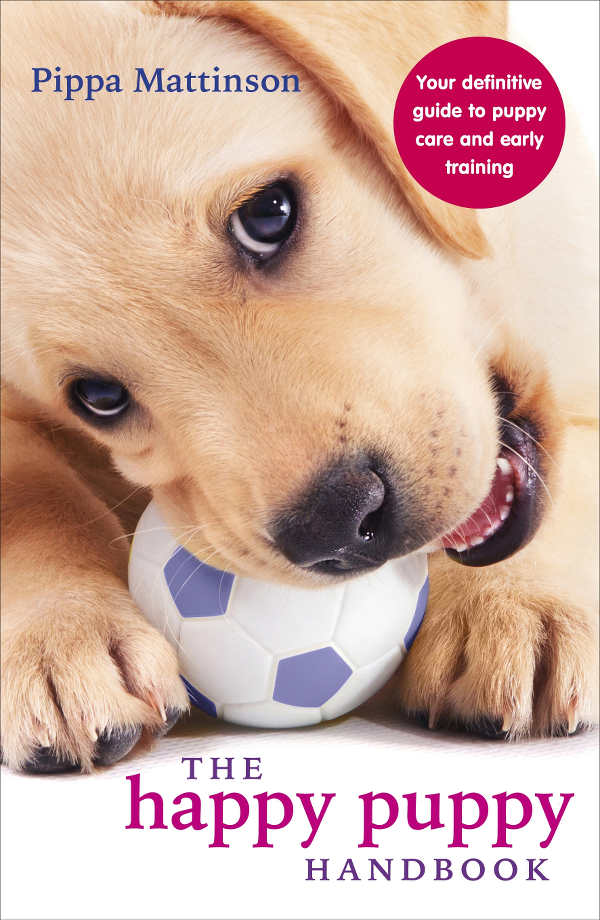 How Much Is A Black Husky?
The average price for a Siberian Husky puppy is in the region of $1,000. This reflects the cost of health testing their parents, travelling to the sire, veterinary care for mom and her litter, etc. Puppies from breeding lines with lots of show titles may cost even more. But a black Siberian Husky should never cost more just because it is black.
Are They Rare?
Since a lot of Siberian Huskies also have white markings, an all black Siberian Husky is somewhat uncommon. But despite this, it's important to be wary of breeders who describe their black puppies as rare, or charge a premium for them. That's because it makes them vulnerable to exploitation in future by puppy farmers as well. Indeed, they may be a puppy farmer themselves, trying to chase the largest possible profit on a poorly bred litter. Our Puppy Search guide can help you find a breeder you feel confident in.