Belgian dog breeds include some gorgeous and devoted pups.
Though different in looks and size, each of them share a common home.
They are also all active and energetic, and loyal to their human companions.
Belgian Dog Breeds
Belgian dog breeds were of course all bred and developed in Belgium.
But our understanding of them has become a little muddied in some parts of the world.
There are four different shepherd dog breeds from Belgium.
But in many parts of the world they're referred to collectively as the Belgian Shepherd Dog.
Dog owners in Belgium got together in 1891 with a veterinary expert to decide which dogs truly represented shepherd dogs developed in that country.
At the meeting, the Belgian Shepherd Dog Club was born and the first breed standard for the Belgian Shepherd Dog was accepted in 1892.
Because of similar build and temperament, the dogs were viewed as one breed with varieties according to differences in the color, texture and length of their hair.
These varieties were the Groenendael, Tervuren, Malinois and Lakenois - named after the region where they were bred.
Today the World Canine Federation (FCI) still classifies all four varieties as Belgian Shepherd Dogs.
The accepted coat characteristics of each variety is detailed in the breed standard.
In Europe and many other countries, including Canada, the four varieties are also still seen as one breed.
The American Kennel Club (AKC) started listing the Belgian Sheepdog early in the 19th Century but gave each variety separate breed status in 1959.
Groenendael
When someone talks about a Belgian Shepherd dog in the US they are referring to the Groenendael.
Originally bred in the Middle Ages as a herding dog, their physical attributes make them ideal for this task.
Groenendaels are fast and agile, lightly built yet strong.
These beautiful black dogs are a classic example of the expression "bright eyed and bushy tailed".
They're versatile and intelligent, and thus highly trainable.
Groenendaels are used by the armed forces and police as service dogs.
They can also be found working in domestic settings and are popular as guard dogs.
Characteristics
If you decide to take on a Groenendael as a family pet, you should be prepared to give him plenty of exercise and lots of attention!
They need a job to do. A quick trip into the garden won't satisfy this traditional working breed!
The Groenendael will love taking part in agility competitions such as flyball.
They also crave human interaction and company.
You should be prepared to share your home with a Groenendal.
Also know that they might herd your family and other pets because of their deeply inbred herding instinct.
Male Groenendaels stand between 22 inches and 26 inches in height, weighing 45 to 75 lbs.
Health Issues
The Groenendael is generally a healthy and robust Belgian dog breed, although they are prone to a few health conditions.
The Groenendael can suffer elbow and hip dysplasia.
Always make sure your puppy's parents and your puppy have been screened for these conditions.
The breed can also suffer from eye conditions such as cataracts and retinal atrophy.
Furthermore, all Belgian sheepdog breeds might have inherited a sensitivity to anesthesia, which could cause complications if your pup ever needs surgery.
They have a lifespan of 12-14 years.
Belgian Malinois
The Malinois is the most popular of the Belgian dog breeds.
The Malinois first appeared in the Northwest region of Belgium around the city of Malines in the Middle Ages.
Originally, they were used to herd various kinds of livestock, including sheep and cattle, across the lowlands of Belgium.
Today the breed's herding characteristics are making them popular in law enforcement and security services across the world.
They have recently shown excellent ability in anti-poaching K9 services in Africa.
These medium-sized pups are known for their proud stance, erect head carriage, and square build.
They have a strong muscular physique and are built to work hard!
Characteristics
The Malinois is a short-haired shepherd variety, with longer hair only on their neck ruff and tail.
Their colors range from mahogany to rich fawn.
A distinctive feature is the black facial mask, which accentuates their bright dark eyes.
Because of their coloring, these dogs are often mistaken for German Shepherds but they have shorter hair and a smaller build.
They're also described as faster and more involved.
The Malinois ranges from 22 to 26 inches in height, and he can weigh from 40 to 80 lbs when fully grown.
Your dog will, however, also be very devoted to you.
The Malinois is known to bond closely with their human companions and need to become part of the family.
They're very protective and good with children when properly trained.
This breed needs exercise and work. They will enjoy joining you as a hiking, biking, or running companion.
They're very sensitive which calls for positive reinforcement training methods.
Early socialization and obedience training are important as Malinois have a very high prey drive.
Health Issues
Generally, the Malinois is a healthy breed.
However, it's best to check that the breeder has screened your pup's parents for hip and elbow dysplasia, which can affect this breed.
Malinois can also suffer from certain eye conditions so you should ask your vet to check your new pup to make sure his vision is okay.
When you take on a Malinois, you should expect to devote between 14 to 16 years caring for them, as they're quite long-lived!
Tervuren
The Tervuren is known in their homeland as the Chien de Berger Belge and, as you might have guessed, they originate from the village of Tervuren.
Before the industrial revolution, the Tervuren was used by farmers as a herding and guard dog and they have kept their watch dog instincts.
Nowadays, the breed is popular with the armed forces and police as a K9 service dog.
They have also made a name for themselves in search-and-rescue work.
This medium-sized breed is characterized by their long, thick, and silky coat, and black mask and ears.
The breed also has a distinctive "collaret" around their necks.
The Tervuren is graceful and elegant with an alert demeanor.
They are energetic and intelligent.
Characteristics
They range from 24 to 26 inches in height and can weigh 55 to 75 lbs, males being larger than females.
You'll need to spend time with this working breed.
They need lots of daily exercise, preferably in the company of their owner.
When you don't keep them busy they can become hyperactive and destructive.
Socialization and obedience training are musts for your puppy.
However, they're clever and love nothing more than learning new things.
The Tervuren has a double-layer coat.
The soft, dense undercoat is shed annually, requiring daily grooming with a pin brush and rake at this time.
For the rest of the year, a thorough brushing twice weekly with a pin brush and slicker brush will suffice.
Health Issues
Tervurens are relatively healthy. However, they can suffer from conditions such as:
elbow and hip dysplasia
malformation of the hip joint
retinal atrophy
epilepsy
Hip, elbow, eye, and thyroid evaluations for breeding stock and new puppies are recommended.
Tervurens typically live anywhere from 12 to 14 years.
Laekenois
With it's short and rough tousled coat the Laekenois is the rarest of the herding dog breeds from Belgium.
The Laekenois was named after the Château of Laeken, a royal residence of Queen Marie Henriette who favored this breed.
The Laekenois comes in different shades of gray, fawn, or red.
They have traces of black around their muzzle and around their tail.
This alert breed is built to be light, fast, and agile.
These qualities make the Laekenois perfect for its usual role as a service dog, working with the armed forces and police.
Characteristics
The Laekenois stands between 22 inches and 26 inches in height and can weigh between 55 to 65 lbs.
The breed is highly intelligent and very trainable.
They are affectionate and protective of their home and their master, while typically reserved with strangers.
Socialization of the Laekenois from an early age is therefore extremely important.
One of the larger Belgian dog breeds, the Laekenois is a working dog with boundless energy.
You'll need to devote time to your Laekenois and give your pup plenty of work and play to keep them satisfied!
The short-coated Laekenois needs only a weekly grooming session.
However, the breed has very strong, fast-growing nails that require regular clipping so they don't overgrow and split.
Health Issues
The Laekenois is generally one of the healthy and robust Belgian dog breeds with no notable health issues.
However, as with any pedigree breed, it's best to ensure the breeder has screened your pup's parents for conditions such as elbow and hip dysplasia.
If you take home a Laekenois puppy, you can expect them to live for between 10 and 12 years.
Bloodhound
One of the larger Belgian dog breeds, the Bloodhound is one of the oldest known scent hounds.
It has the best sense of smell of any dog breed.
While one might think that their name comes from their sleuthing skills, it actually refers to the expression "blooded hound" - a dog with pure breeding.
This dog has a rather melancholy look!
His long, wrinkly face and enormous droopy ears are unmistakable!
The Bloodhound originated in Belgium in the 1300s, where it was used for hunting deer and wild boar.
Today, the sleuth hounds are favored by police and law enforcement agencies as tracking dogs, and will search tenaciously for missing persons and fugitives.
Their powerful build and strong legs allow them to follow a scent for long distances over rough terrain.
In some areas of Africa where poaching of endangered species is a problem, bloodhounds work with wildlife rangers to track poachers.
Characteristics
You need space if you want a Bloodhound as a pet.
Males can grow up to 27 inches in height and weigh up to 110 lbs!
The bloodhound is naturally calm and gentle, and also great with kids.
However, bloodhounds are not the most trainable breed. They often go their own way if they get the chance!
Your bloodhound needs regular exercise. But always keep them on a leash - they're notorious for not having any road sense.
The breed has a short, dense coat that sheds twice yearly for a week or so.
A weekly brush with a rubber grooming mitt or medium-bristle brush will keep your hound looking good.
Bloodhounds can develop a rather pungent "doggy" odor but occasional baths can help to keep your four-legged friend smelling fragrant!
Health Issues
Bloodhounds are notorious for eating anything they can get hold of!
This habit can lead to digestive problems and this breed can also experience bloat.
Your hound's skin wrinkles and long droopy ears make them prone to infections.
So you'll need to pay extra attention to keeping these areas clean and dry.
You should also check regularly for for any signs of infections.
Hip and elbow evaluation and a cardiac exams are recommended for breeding stock and puppies.
Griffon Bruxellois
The Griffon Bruxellois is also known as the Petit Brabançon or Brussels Griffon.
It originated from Brussels - the capital city of Belgium.
This breed is believed to have originated by cross-breeding a Belgian Dog with the Pug, and also with the King Charles and English Toy Spaniel.
The different crossings explain the two types of Griff coats - the rough and the smooth coated.
This pup's most endearing features are its expressive eyes distinctive spiky beard.
In the early 1800s, coachmen used these small, terrier-type dogs to control the rat population in their stables.
In the 1870s, the Belgian queen, Henrietta Maria, took a fancy to the breed and began keeping them as pets.
Over the years, kennel keepers refined the breed so that the body became smaller and facial features more human-like!
Characteristics
Griffs are small dogs, standing up to 10 inches tall and only weighing up to 10 lbs so they're ideal for smaller living spaces.
Companionship is very important to this pup and they easily suffer from separation anxiety if left alone too long.
The Brussels Griffon is intelligent and alert - but with an air of self-importance.
They're also known to be climbers, perching like cats in unusual places.
Being small dogs they only need about half-an-hour's exercise daily, and enjoy nothing more than a game of ball with their doting owner!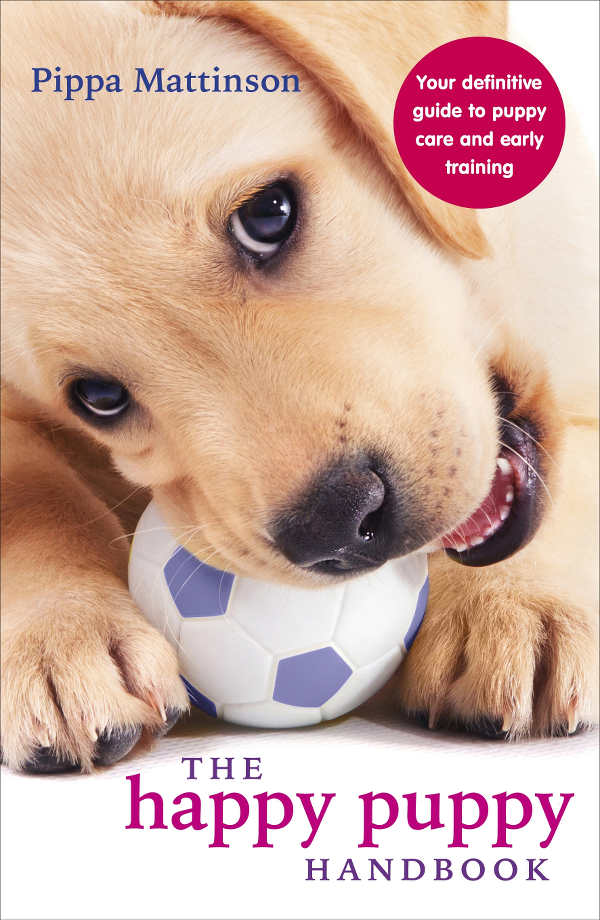 They do very well as therapy dogs and in obedience, agility and tracking classes.
Although friendly in nature, Griffs are not ideal if you have young children.
They can be jealous, and don't like sudden movements, loud noise, or being handled roughly.
Griffs come in four different color combinations - black and red-brown, black and tan, black, or red.
Health Issues
Brussels Griffons can suffer from various conditions that affect flat-faced - or brachycephalic - breeds.
This includes heat intolerance, breathing problems, eye issues and heart conditions.
This breed can also inherit a neurological disease called Syrinomyelia - a condition where the shape of the skull blocks the flow of spinal fluid.
When least serious, the condition causes pain but it can also lead to various neurological conditions.
Sadly due to their physical structure we don't recommend buying a Brussels Griffon puppy.
Schipperke
The Schipperke originates from Medieval Belgium where it was a shipboard ratter on canal boats.
These little dogs were also watchdogs on barges and in shops.
Schipperke actually translates from Flemish as "little ship's captain".
The breed's thick, luxuriant, jet black coat and foxy face make them easily identifiable and unique in their looks.
Characteristics
Schipperkes are another one of the small Belgian dog breeds, standing no higher than 13 inches and weighing up to 16 lbs.
This breed is happy living in a modest apartment.
But they need plenty of exercise through walks and play.
Your pup will enjoy agility games and herding activities.
Schipperkes are intelligent, although they can be independent and training requires persistence and patience!
Obedience training and socializing from an early age are important to curb the Schipp's independent streak!
These dogs can turn into barkers thanks to their watchdog instinct.
Which may be worth noting if you live in an apartment or within close proximity to your neighbors!
Health Issues
Although the Schipperke is generally healthy, there are few things to note.
A newly recognized and often fatal disease called mucopolysaccharidosis type IIIB (MPS IIIB) can affect this breed.
MPS IIIB does not appear until the dog is between two to four years of age.
Always make sure that the breeder of your puppy has screened their parents for this particular disease.
Other health conditions that can affect Schipperkes include:
Legg-Calvé-Perthes disease (a hip condition)
patellar luxation
eye problems
thyroid problems leading to skin and allergy conditions
The Schipperke Club of America recommends carrying out patella, thyroid, and eye evaluations on all new puppies.
Finding The Best Belgian Dog Breeds
As you can see, Belgium boasts plenty of gorgeous breeds, all with their own unique looks, origins, and personalities!
They are all active intelligent dogs, but some are better suited to family situations than others.
And some are much healthier than the rest.
When you are looking for a Belgian dog breed make sure that you do a lot of research on which breed will best fit your lifestyle.
And remember that whichever one you pick, you will need to devote a lot of time to socialization and positive reinforcement training.
References and Further Reading
American Belgian Malinois Club. 2019. What should a breeder provide. ABMC.
American Blood Hound Club. Purchasing a bloodhound puppy. ABC.
American Brussels Griffon Association. About the breed. ABGA.
Federation Cynologique Internationale. Chien de Berger Belge. FCI.
Freeman, A.C. et al. 2014. Chiari-like malformation and syringomyelia in American Brussels Griffon dogs. Journal of Veterinary Internal Medicine.
Hoedspruit Endangered Species Centre. 2018. Why Belgian Malinois dogs make the perfect anti-poaching K9. HESC.
Kay, N. 2016. Canine anesthesia: special considerations based on breed, size, and conformation. Spot Speaks.
Schipperke Club of America. Health testing Schipperkes. SCA.