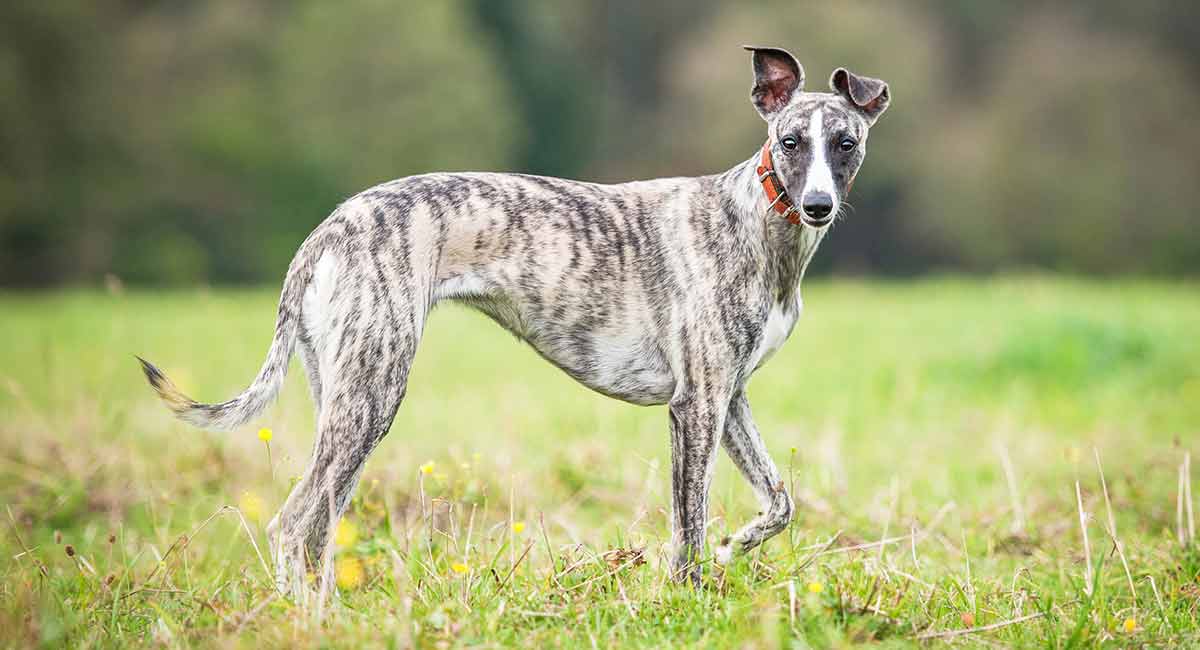 Like all dog owners, Whippet lovers may wonder about Whippet lifespan and health.
Who doesn't want their dogs to live long, happy lives?
Fortunately, we've put together this guide on Whippet life expectancy and quality of life, and how to extend your Whippet's life.
So how long do Whippets live?
As a general rule, Whippets live between 12 and 15 years, and the median Whippet lifespan is 12.75 years.
But that's not the whole story, so let's take a deeper look at the Whippet's lifespan and health.
Whippet Quality of Life
The Whippet is a very active, athletic breed that tends to be very healthy, especially compared to other purebred dogs.
There are, however, a few things that can affect a Whippet's quality of life that Whippet owners should be aware of.
Anxiety
Whippets can be prone to anxiety, especially crate claustrophobia and separation anxiety.
Establishing a secure attachment early in the dog's life can help prevent anxiety, but it's not completely avoidable in all cases.
Having a pair of Whippets can also be helpful as the dogs can bond and keep each other company.
If that's not an option, leaving your Whippet in a doggy day care when you'll be gone for more than a few hours can prevent anxiety and provide your Whippet with valuable socialization.
Cold Sensitivity
Because they have such low body fat, Whippets can also be sensitive to the cold.
They shouldn't be kept as outdoor pets and should not be left outside unsupervised when the weather is cool.
Sweaters and a soft bed can help keep Whippets warm in cool weather.
Provided you take good care of your pup, Whippet lifespan should not be affected by their sensitivity to cold.
Vision
Whippets are also prone to vision problems, like cataracts, progressive retinal atrophy, and corneal dystrophy.
These conditions are not painful, but only cataracts has the potential to be cured.
Most dogs adjust well to losing their sight as long as owners are mindful to keep the layout of the home predictable for the dog.
Don't rearrange furniture, leave large objects in unexpected places, or close doors that are usually open.
Fortunately, whippet lifespan won't be impacted by their loss of vision.
Anesthesia
Finally, Whippets have adverse reactions to anesthesia.
They can be prone to hypothermia or hyperthermia while anesthetized and are slow to recover.
An experienced vet knows how to handle this safely.

Causes of Death in Whippets
Early Death
Whippets can be prone to heart murmurs and irregular or intermittent heart beats.
Cardiological problems are the top cause of early death in Whippets.
Accidents and injuries are the second highest cause of early death.
Whippets have a strong prey drive and love to run.
This can lead them to run into streets and other dangerous areas.
Whippets also tend to end up worse off in a fight with another dog or a predator.
Whippets should therefore not be outside without a fence or leash.
Electric fences are not adequate; Whippets are fast enough to be on the other side of the fence before they can be shocked.
Old Age
For Whippets that live a normal lifespan, old age is the most common cause of death in Whippets.
Cancer, particularly lymphoma, is the second most common cause of death in Whippets that reach old age.
Unfortunately, these diseases are a natural result of aging and little can be done to prevent or cure them.
Extending the Whippet Lifespan
On the other hand, there are plenty of things you can do to keep your Whippets as healthy as possible and help them live a long, healthy life.
Weight
For those who don't know better, a Whippet's natural skinny frame can make them seem underweight, and owners can be tempted to overfeed them.
A healthy Whippet can weigh anywhere between 15 and 42 pounds, so talk to your vet to determine a healthy weight and diet for your individual Whippet.
You should also make sure that your Whippet gets plenty of exercise.
These dogs are natural sprinters with tons of energy, so games of fetch are a great way to exercise your Whippet while bonding at the same time.
Whippets also make great walking and running partners as long as you don't go too far.
Safety
Whippets should be kept on a leash whenever not enclosed in a fence to keep them safe from other animals and their own desire to run.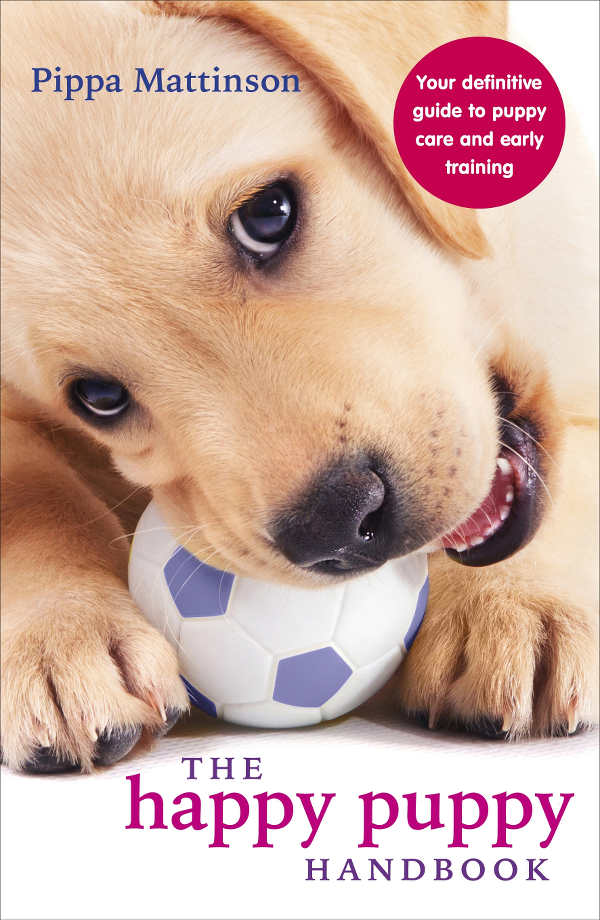 Make sure that fencing is totally secure, as these thin dogs can easily fit through surprisingly small gaps.
Just be sure to keep your Whippet warm whether it's outside in chilly temperatures or inside in powerful air conditioning.
Genetic Testing
Finally, if you're obtaining a Whippet from a breeder, make sure that both parents underwent genetic testing to ensure that health problems weren't passed down to their puppies.
Any responsible breeder should be able to provide you with the results of genetic testing of the two parents, which should also be registered with an organization like the Orthopedic Foundation for Animals (OFA).
Sources & Further Reading
Bavegems, V. et al. "Vertebral heart size ranges specific for whippets." Veterinary Radiology & Ultrasound, 2005.
Blackwell, E. et al. "Fear responses to noises in domestic dogs: Prevalence, risk factors and co-occurrence with other fear related behavior." Applied Animal Behavior Science, 2012.
Orthopedic Foundation for Animals
Somma, K. et al. "Characterization of a novel form of progressive retinal atrophy in Whippet dogs: a clinical, electroretinographic, and breeding study." Veterinary Ophthalmology, 2016.
Adams, V. J. (et al), 'Methods and Mortality Results of a Health Survey of Purebred Dogs in the UK', Journal of Small Animal Practice, 2010