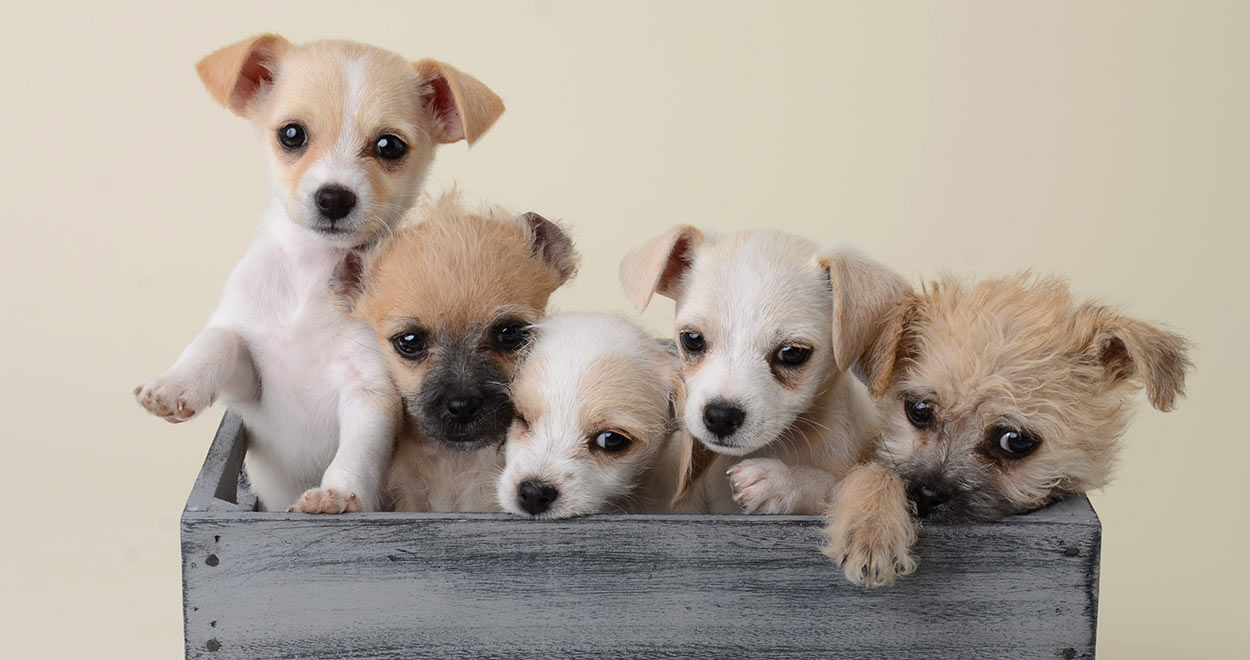 The smallest dog in the world is tiny, easy to carry around and has a full sized puppy personality. Toy dogs may be little, but they more than make up for it with their big hearts and out-sized characters! Today we'll look at which dog breeds are the smallest, why they are tiny and how they got to be so little. And find out who the winner of the smallest dog in the world title is right now. We'll look at how healthy the smallest breeds are, and whether they have good lifespans too. And at which tiny dogs are clever, active, friendly and make the best pet puppies.
Contents
Are you crazy about little dogs? We're here to help you on your quest to find the smallest dog in the world! It's hard not to smile when you see a perky little pup out for a walk or tucked away in a handbag. We'll look at the tiniest dog breeds, including everything you need to know if you are interested in getting a small dog.
The Appeal of the Smallest Dog in the World
Small dogs are a great choice for many pet owners. They can be easier to handle than large dogs if you are a first-time dog owner. They are also good pets for small spaces like apartments, and for seniors looking for a loving companion animal that's a manageable size.
Yes, toy dogs are cute, but you may have heard that breeding for very small size can create some health problems for dogs. It's easy to fall head over heels in love with a tiny dog, but potential owners should be aware of the extra care that is sometimes required if your fur baby is pint-sized. Here's what you need to know about the smallest dog breeds.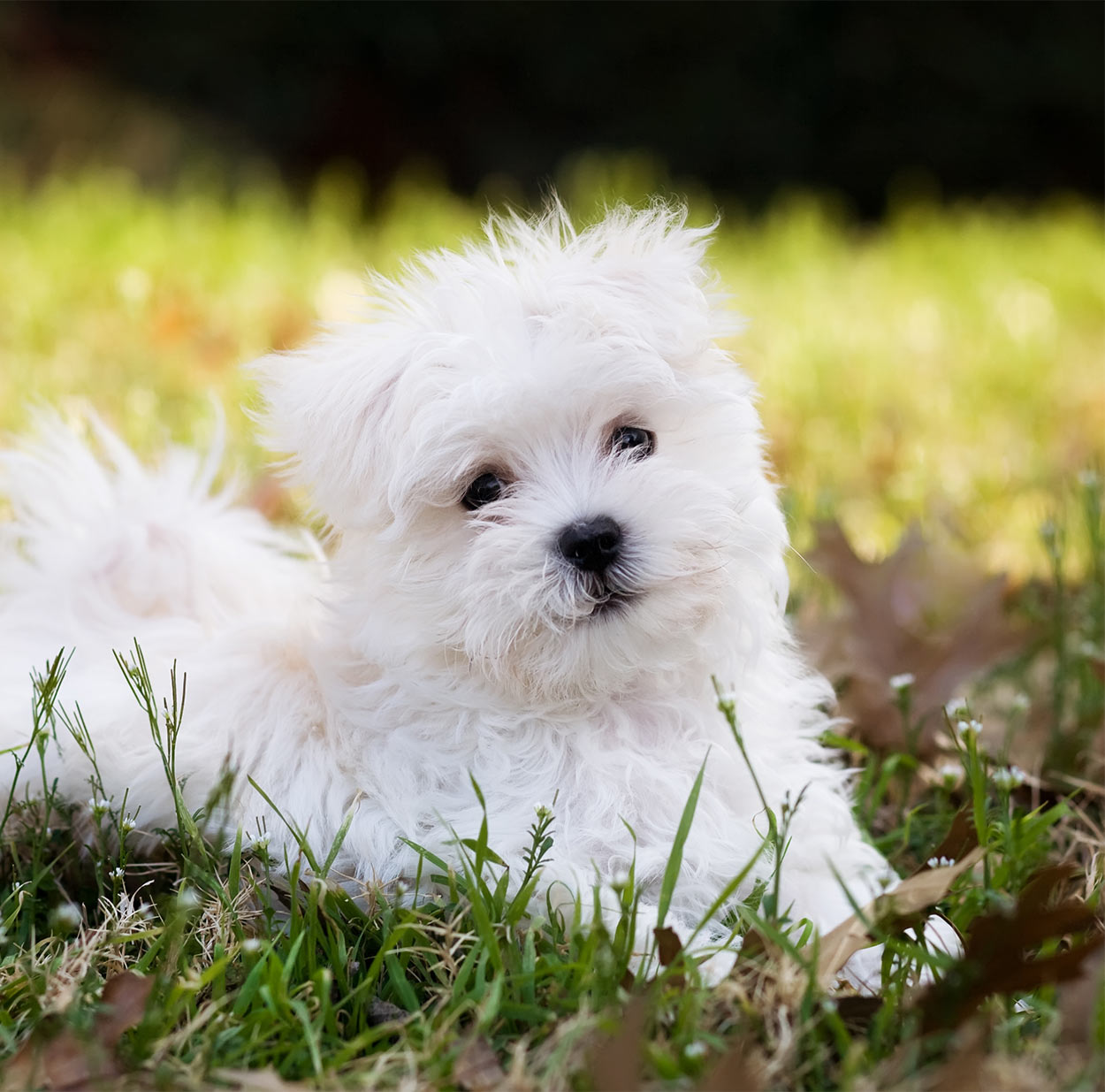 What's the Smallest Breed of Dog?
The American Kennel Club lists 21 breeds in its Toy Breed Group. Some toy breeds are smaller than others, and of course individual dogs can vary by size too. Generally, a few toy breeds top the list of smallest dog breeds ever.
Here are the toy dog breeds that can weigh as little as 4 pounds when fully-grown: Chihuahua, Japanese Chin, Pomeranian, Papillion, Yorkshire Terrier, Maltese, and Toy Poodle.
A female Chihuahua named Milly was named smallest dog in the world by the Guinness Book of World Records. Milly measured in at just 3.8 inches in height (a dog's height is measured to the shoulder). She weighed less than an ounce when she was born!
How Did the Tiniest Dog Breeds Get So Small?
Many of the smallest dog breeds have been around for thousands of years. The domestic dog is descended from the wolf. The different dog breeds were created by humans over the years. Many of the earliest dog breeds were working dogs, created to help us hunt wild animals, herd domestic animals like sheep, guard our property, and pull loads like sleds.
All the toy breeds were created from full size dogs that were bred for small size. Many miniature dog breeds are recognizable as small versions of other breeds, like Terriers and Spaniels.
These mini versions of working dog breeds were often hard working little pups themselves. For example, the Yorkshire Terrier was developed to hunt small vermin such as rats and mice in English factories and mills.
Some of the most ancient toy breeds were bred to be companion animals, often referred to as lapdogs. The Pekingese is one of the oldest dog breeds in the world, first bred as a lapdog for Chinese nobility.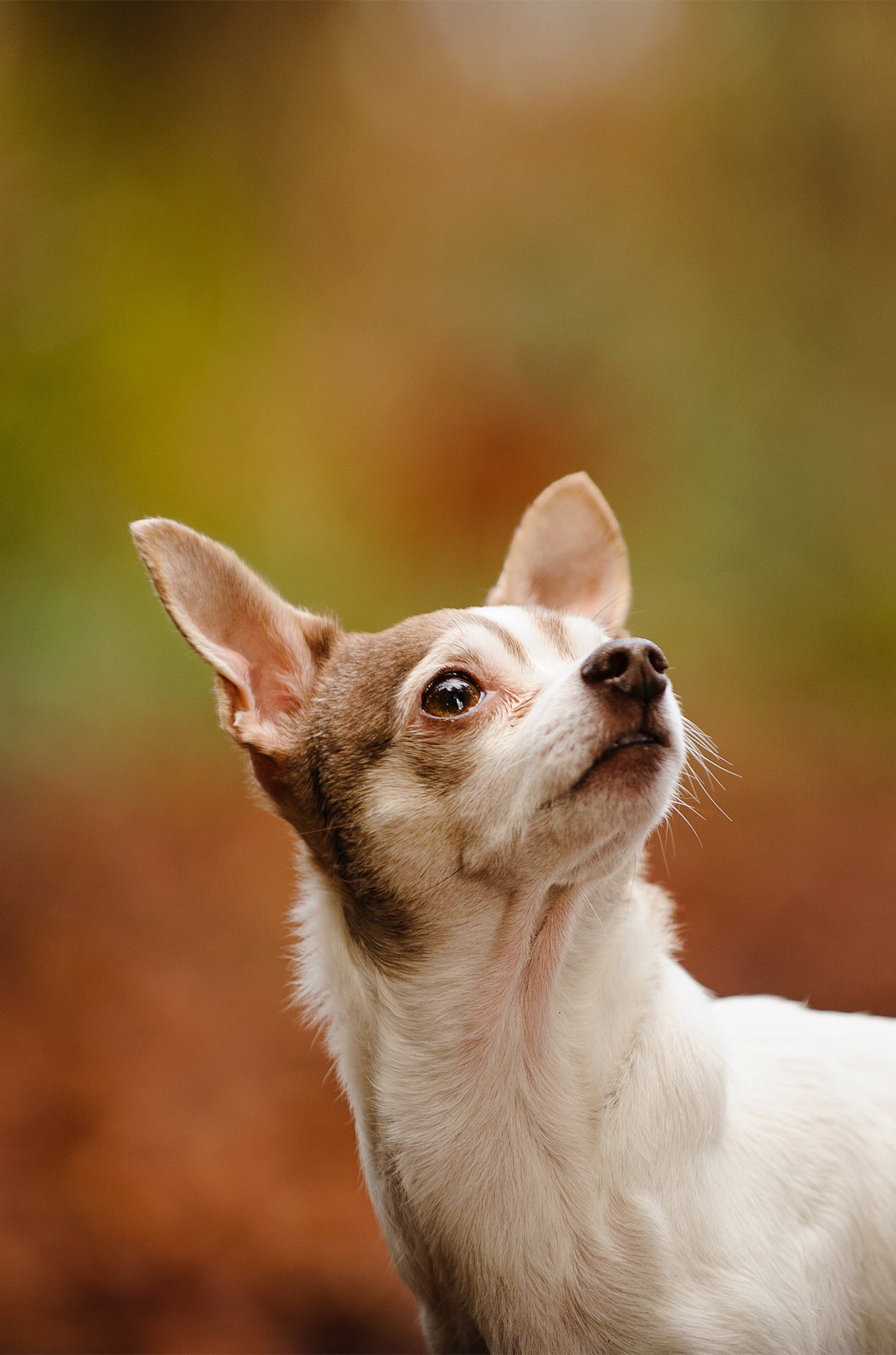 Smartest Small Dog Breeds
Toy dogs are known for their lively and endearing temperaments. It's no surprise that some of the smartest dog breeds also happen to be the smallest.
Dogs bred mainly for companionship, like many of today's toy breeds, tend to be happy, curious, loyal, affectionate, and playful.
Many of these appealing personality traits are also signs of intelligence. Several toy breeds are clever, but a few stand out as the smartest. Experts single out the Toy Poodle, Havanese, Italian Greyhound, Papillion, and Pomeranian as especially intelligent and trainable toy breeds.
Smallest Dog Breed Health Concerns
Any potential toy dog owner should be aware of some health issues that are common in dogs bred for very small size. What are the health problems commonly seen in the smallest dogs? Here's what you should know before you go looking for the smallest dog in the world.
Head Shape
Love those cute, smushed-in faces of some toy breeds like the Pug, Affenpinscher, English Toy Spaniel, Brussels Griffon, Pekingese, Japanese Chin and Shih Tzu? Flat muzzled (brachycephalic) dogs can suffer from respiratory problems and other health issues.
The head shape of brachycephalic dogs causes breathing difficulties, as well as eye and skin problems. The fact that certain small dogs tend to have a large head size compared to their tiny body size means that females can have difficult births and often require Caesarian sections to have puppies.
One study on the incidence of purebred dog C-sections cited several small breeds with high rates of C-sections. They include the Boston Terrier, French Bulldog, and Pekingese.
Head shape can also cause other problems. Hydrocephalus (cerebrospinal fluid on the brain) is common in certain small breed puppies with dome-shaped heads like the Chihuahua, Pekingese, Yorkie, and Boston Terrier.
Tracheal Collapse
Certain toy breeds can suffer from a serious respiratory condition called tracheal collapse.
Breeds most impacted by collapsing trachea are the Pomeranian, Poodle, Yorkie, Pug, and Chihuahua.
Small breeds can also be prone to certain neurological problems.
Canine necrotizing meningoencephalitis (NME) is a fatal, inflammatory brain disease that is common in some toy breeds, especially the Pug, Yorkie, Maltese, Chihuahua, and Pekingese.
Joint Problems
Joint problems are another health issue in small breeds. Besides the fact that the tiniest dogs have delicate bones that can fracture easily, many also suffer from patellar luxation, or dislocated kneecap.
The toy breeds most susceptible to luxating patella include the Yorkie, Chihuahua, Pomeranian, Pekingese, and Boston Terrier.
Is it a good idea to go looking for the smallest dog in the world only to find it isn't healthy enough to enjoy its tiny life with you?
Teacup dogs raise this question a lot.
Smallest Teacup Dog Breeds
"Teacup" dogs are toy dogs bred down to an extremely small size. There are no officially recognized teacup breeds and most veterinarians recommend that clients do not buy so-called teacup dogs.
Any toy breed that has been bred down to weigh 3 pounds or less when fully grown is more likely to live a shorter and less healthy life than a standard toy dog.
Why are teacups so unhealthy? The unnaturally small size usually comes from breeding the smallest dogs in a litter (called the "runts') to one another.
Runts can be unhealthy and breeding one to another can pass weak health on to subsequent generations. Unethical teacup breeders have also been known to intentionally stunt a puppy's growth to create an unusually small dog. Some will also try to pass off young toy breed puppies as older "teacup" dogs.
The bottom line…avoid any small dog advertised as teacup. Inhumane breeding practices, frail health, and shortened lifespan are just a few of the reasons to stay away from teacup dogs.
Toy Dog Breeds As Pets
What is the best smallest dog breed? All toy breeds have devoted fans whom will tell you that their favorite breed is the best! All dogs are individuals, and breed is just one element of what makes a dog special. Be sure to get your toy breed puppy from a reputable breeder and give it good training and socialization.
Tiny dogs are easy to pamper and spoil, but they still should be as well-behaved as any big dog! Here are some of the most popular toy dog breeds.
Chihuahua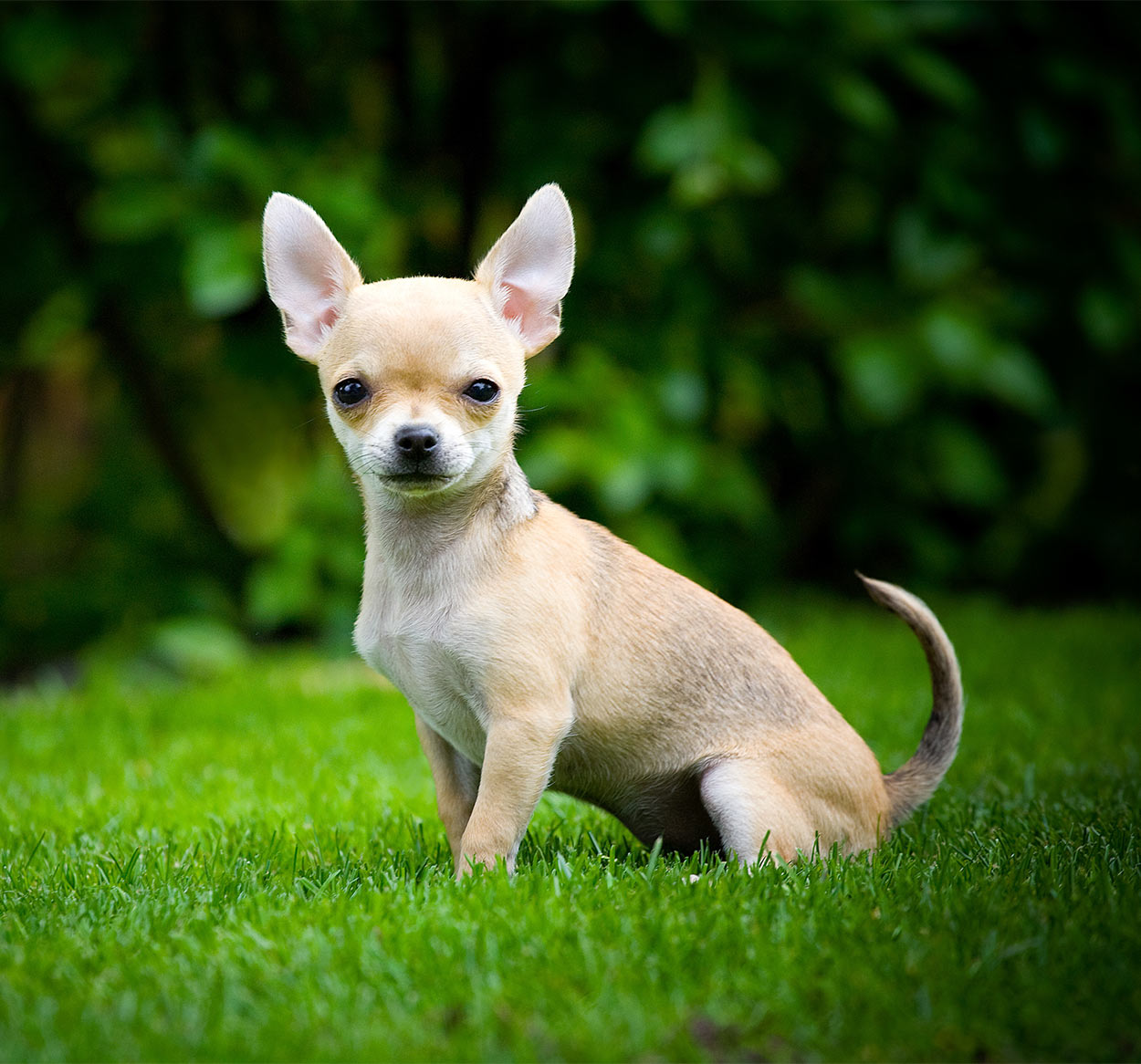 Chihuahuas are one of the smallest and most popular toy dog breeds in the world. The phrase "little dog, big personality" definitely applies to the Chihuahua!
Chihuahuas usually weigh no more than 6 pounds when fully grown. Their height is 6-9 inches. Very small dogs like Chihuahuas do best in households without young children. They are also sensitive to cold weather.
The ancestry of the Chihuahua goes back to the dogs of the ancient Indian civilizations of Mexico. It's thought that Christopher Columbus himself first brought the Chihuahua to Europe.
Their tiny size makes Chihuahuas fragile and prone to bone fractures, and they need to be treated gently. Health problems associated with the Chihuahua include patellar luxation and heart and eye problems.
Finding a reputable breeder who performs genetic health testing is essential if you are interested in buying a puppy. Because they are so popular, many adoptable Chihuahuas can be found with animal shelters and rescue groups. Be sure to bring your rescue Chihuahua to a vet to check for health problems.
Yorkshire Terrier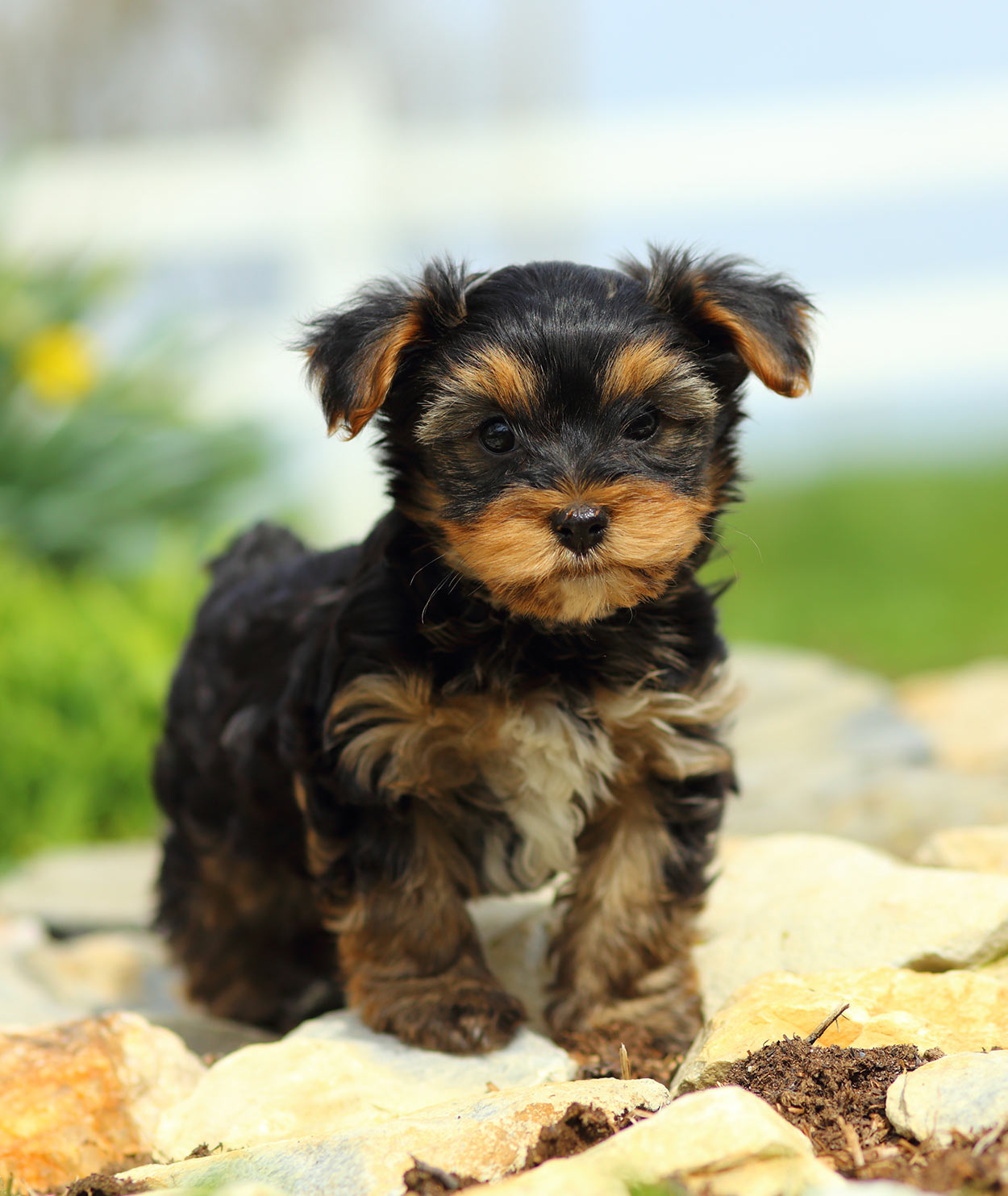 The adorable Yorkshire Terrier is one of the most popular and smallest dog breeds around. You'll often see pampered Yorkies being toted around in handbags, but this really isn't a good idea.
Adult Yorkies generally weigh no more than 7 pounds and stand 7-8 inches in height. You may see ads for "teacup" Yorkies. Be very cautious about buying an unusually small Yorkie online. It's essential that you only get normal sized Yorkies from reputable breeders.
Yorkshire Terriers have a long, silky coat that does require regular grooming. They are known as minimal shedders. Yorkies can be prone to eye disease and patellar luxation. Some Yorkies have dental problems due to tooth overcrowding in those tiny mouths. Be sure to choose a reputable Yorkie breeder who health tests their breeding stock.
Pomeranian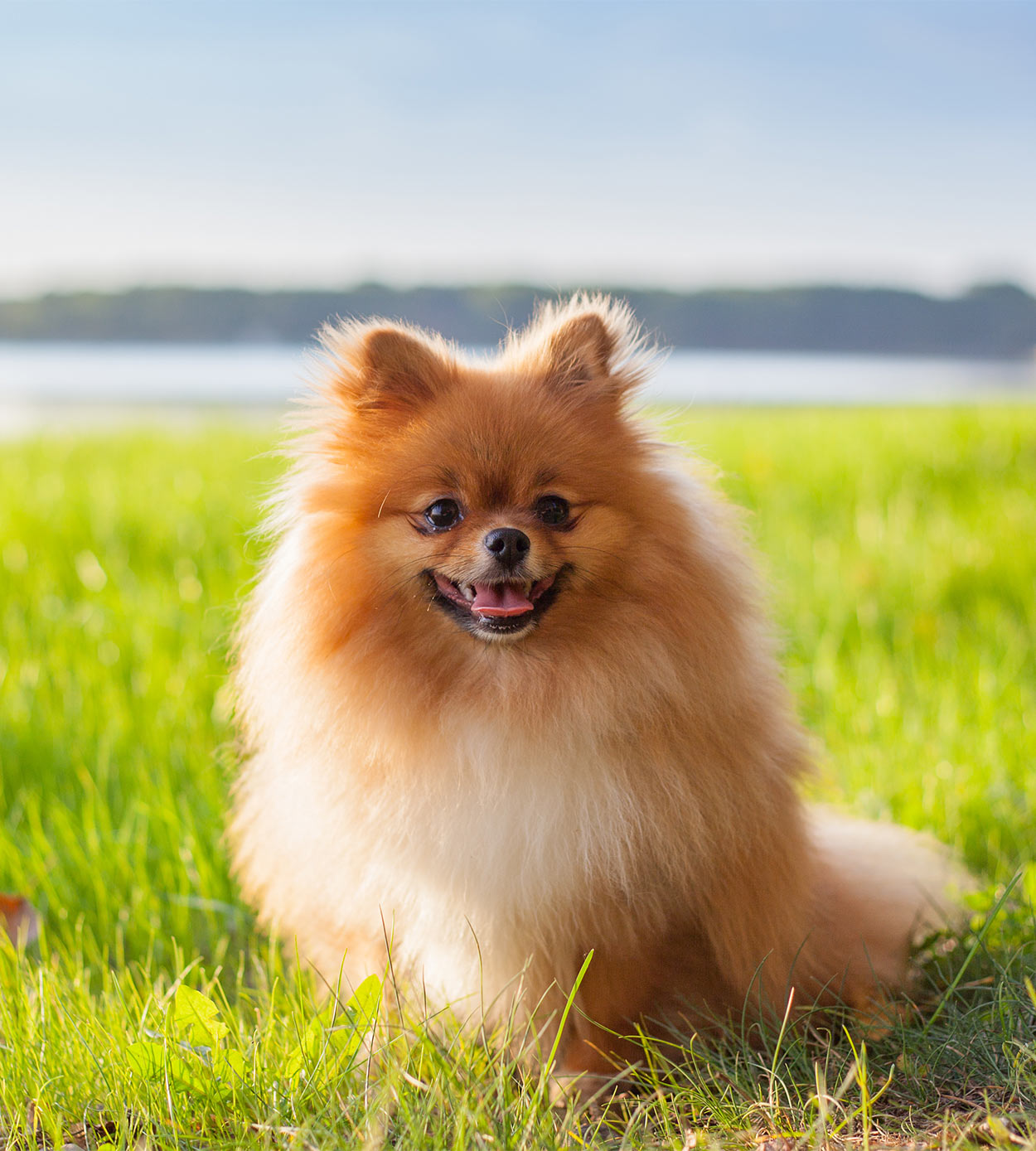 With that happy, foxlike face, fluffy fur coat, and plumed tail, the Pomeranian is one cute pup! Those looks combined with a perky personality make the Pom a favorite toy breed. The Pomeranian is one of the tiniest dog breeds, coming in at under 7 pounds and 6-7 inches in height.
They have a thick double coat which requires regular grooming. Poms are members of the Spitz family of dogs, like the Husky, Malamute, and American Eskimo Dog. As recently as the mid-1800s, Poms could weigh as much as 30 pounds. The sizing down of the breed is a somewhat recent development.
You may see online ads for "teacup" Pomeranians. Dogs bred for extremely small size can have serious health problems and shortened lifespans. Always buy a normal sized puppy from a reputable breeder.
Pomeranians share some of the same health issues as other small dogs. They can be prone to luxating patella, and their tiny size also makes them vulnerable to bone fractures. Other issues include tracheal collapse, hair loss, and dental problems.
Maltese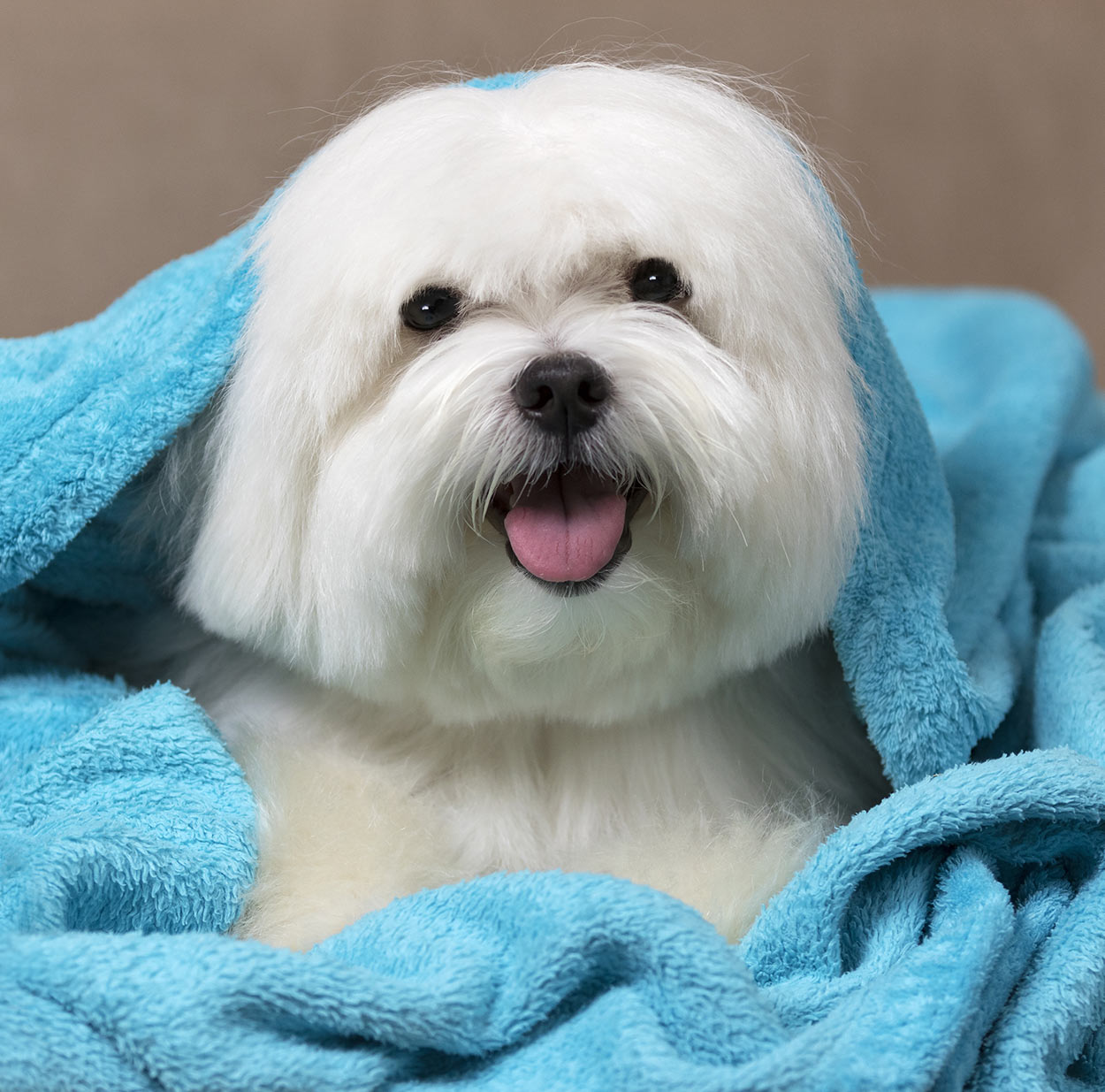 The Maltese is one of the smallest toy dog breeds. Known for its lovely flowing white coat and black button eyes and nose, the Maltese is also a gentle and affectionate companion. The Maltese is an ancient breed originally from the Mediterranean island of Malta. Archeological records of the Maltese go back 2800 years!
Keeping your Maltese in full coat requires regular grooming. Many owners choose to give their dogs a puppy cut to reduce the amount of maintenance.
The Maltese weighs between 6-8 pounds and stands 8-10 inches tall. Many fanciers prefer their Maltese in the 4-6-pound range, and as with other toy breeds, beware of ads for "teacup" Maltese.
The Maltese shares some health problems with other tiny dogs, including luxating patella, tracheal collapse, and dental problems. Maltese are also prone to a condition called portosystemic shunt, which is a liver defect. They can also suffer from a neurological condition called white dog shaker syndrome.
Another condition potential owners should know about is patent ductus arteriosus (PDA), a congenital heart defect. Be sure to get your Maltese puppy from a responsible breeder who performs genetic health testing on their dogs.
Cavalier King Charles Spaniel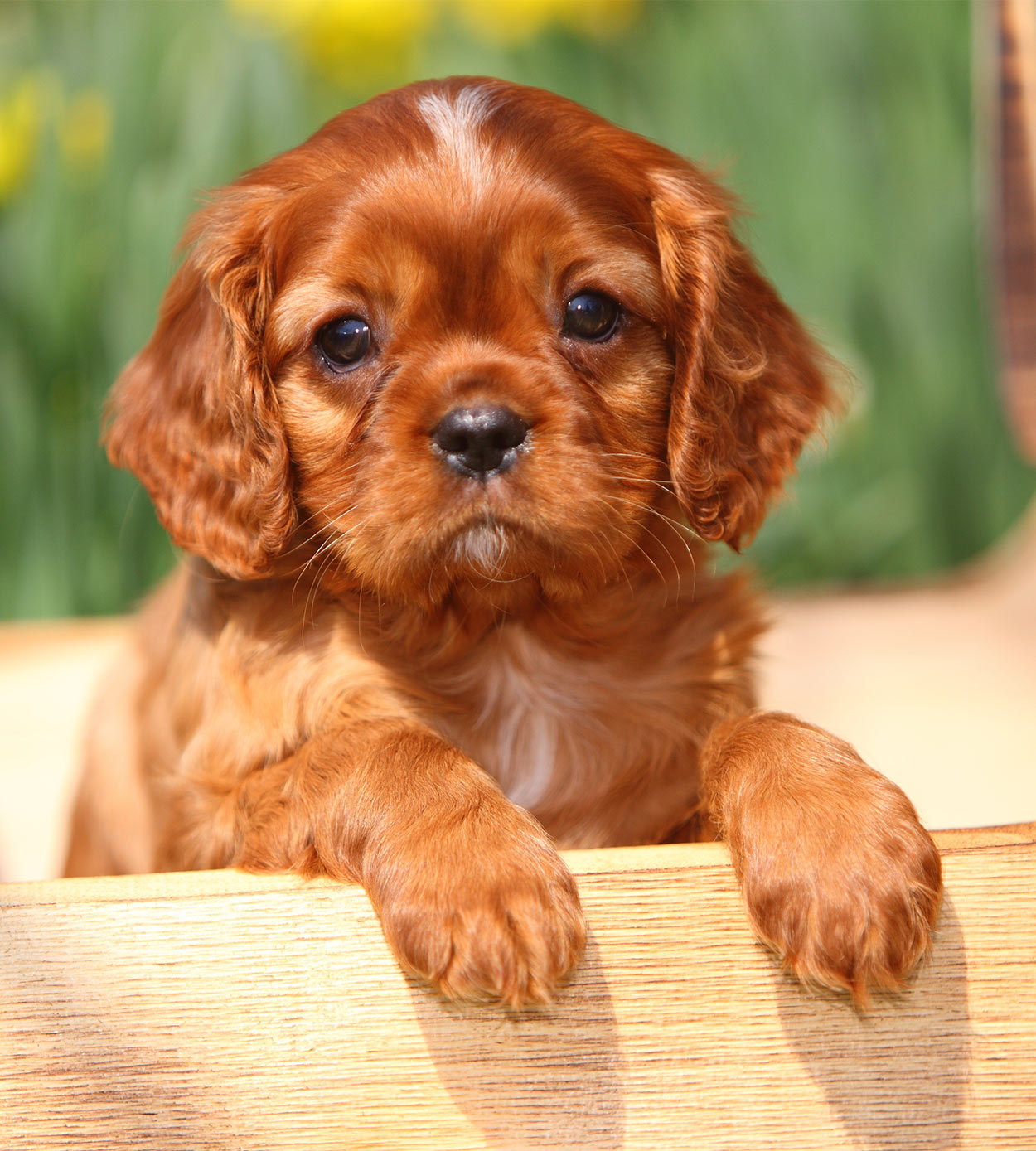 Few dogs have a sweeter face and gentler personality than that lovely little Cavalier King Charles Spaniel. Once you meet a Cavie you are sure to be smitten! The Cavie is a Spaniel type dog, sized down to be a companion animal for European nobility. The breed gets its name from King Charles I of England, an early fancier.
The Cavalier is not as tiny as other toy breeds. A full-grown adult can weigh as much as 18 pounds and be as tall as 13 inches high. The silky coat should not be trimmed and requires weekly grooming.
The Cavie is prone to certain serious health problems. These include juvenile cataracts, cardiac mitral valve disease and syringomyelia. Your Cavie should be monitored for indicators of eye and heart problems by a vet with knowledge of the breed.
They can also suffer from syringomyelia, a devastating condition. Other issues include certain neurological and blood disorders, as well as joint problems like hip dysplasia and luxating patella.
Be sure to seek out a reputable Cavie breeder who performs genetic health testing on breeding stock. Only buy a puppy from parents who have had clear MRI's and no sign of syringomyelia, and that are regularly heart checked.
A dog with one or more of these medical conditions can cost thousands of dollars in vet bills. And even more in heart break.
Havanese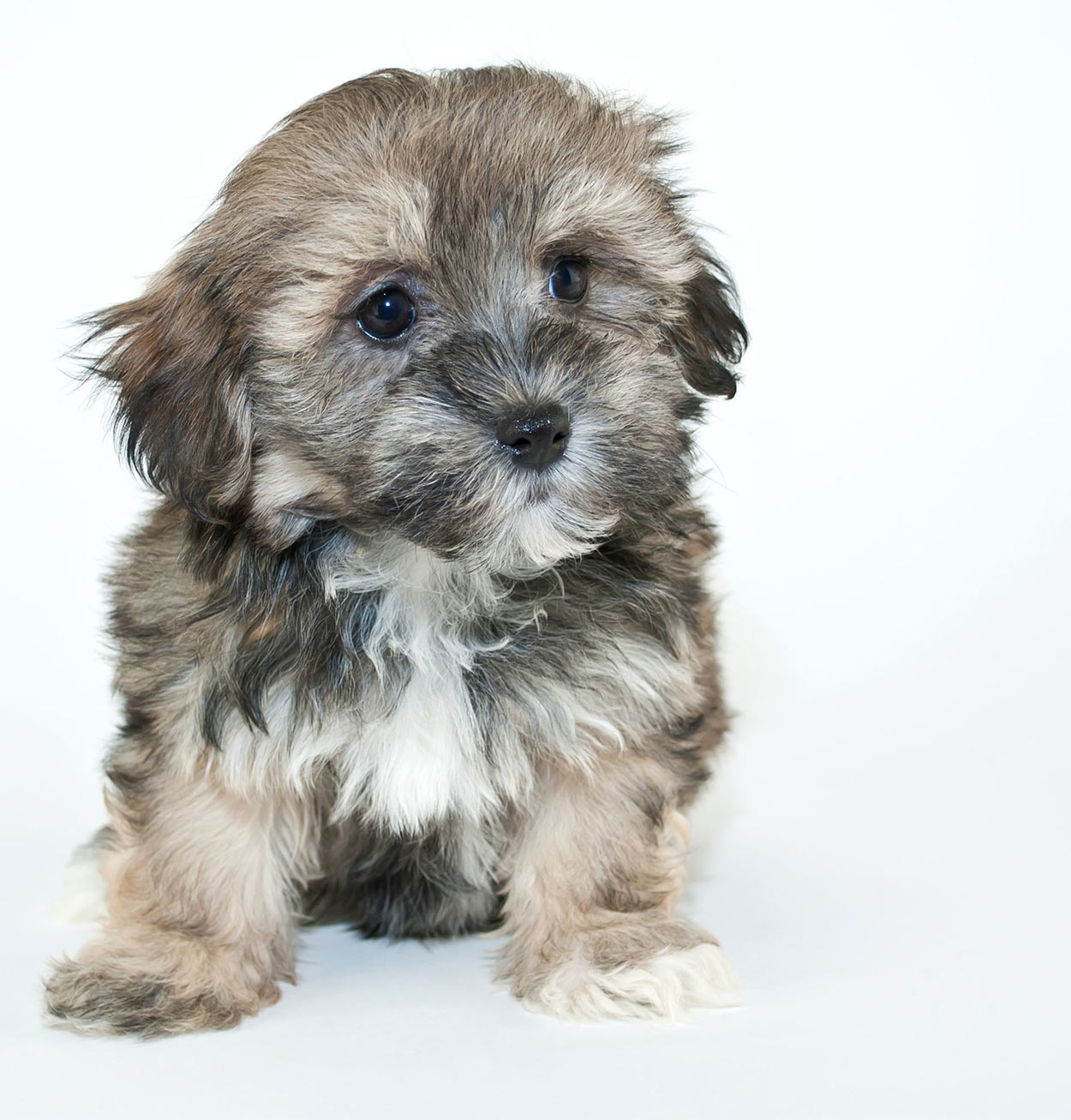 The Havanese is a small dog with a big personality. The breed has a happy, and smart temperament. Not only that, but the Havanese is the official dog of Cuba. Its ancestors were brought to the island from Spain many years ago. All the Havanese outside of Cuba and some formerly communist countries were bred from just 11 dogs!
The breed weighs between 7-13 pounds and can be as tall as 11 ½ inches in height. The Havanese has a soft, silky coat, which can come in a variety of colors and markings.
The Havanese shares some health conditions with other toy breeds. It can be prone to hip dysplasia and patellar luxation. Eye disease and deafness also occur in some Havanese. Congenital liver shunts can also be a problem.
Be sure to choose a reputable Havanese breeder who tests for genetic health conditions and shares test results with clients.
Toy Poodle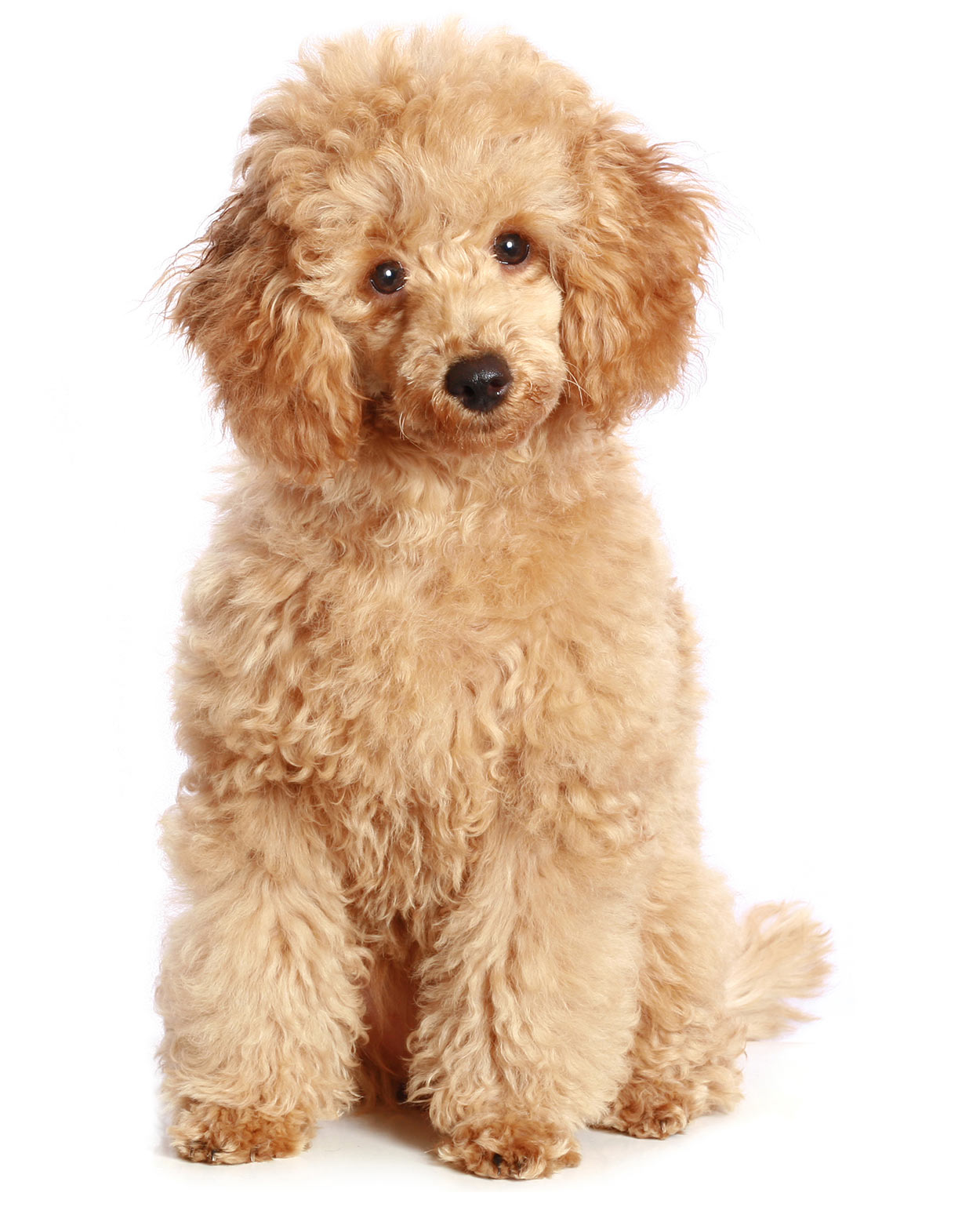 No list of the smallest dog breeds would be complete without the Toy Poodle! The Poodle comes in standard, miniature, and toy sizes. Toy Poodles are the smallest. A Toy Poodle can be as small as 4-6 pounds and under 10 inches in height. All Poodles share a curly, dense coat, along with high intelligence and trainability.
Poodles originated in Germany, although they are associated with France. They were bred as retrieving water dogs. Toy Poodles have been primarily kept as companion animals rather than working dogs.
All 3 sizes of Poodle can suffer from several inherited health conditions. They include joint problems, eye disease, epilepsy, and skin disease. Other health problems include blood disease and thyroid and adrenal gland issues.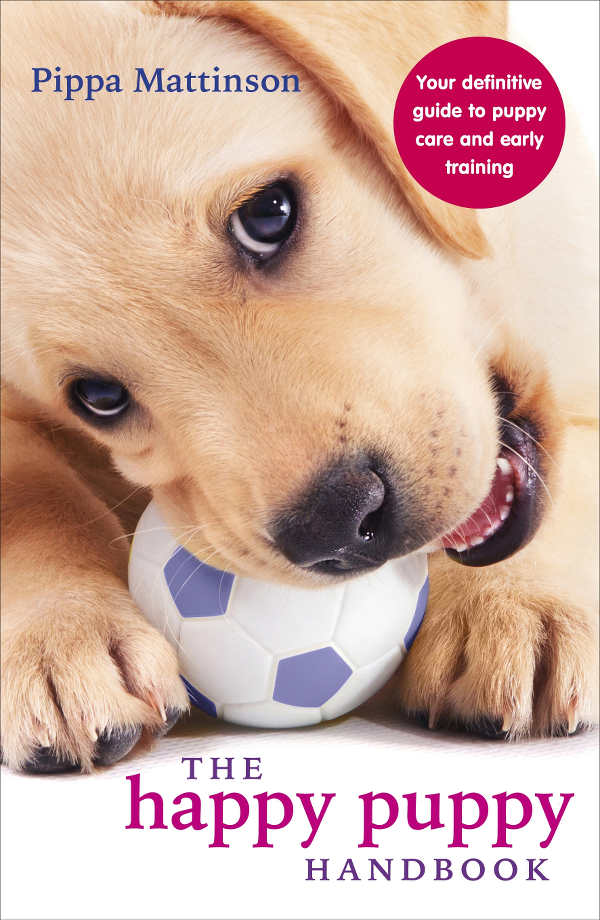 Because the Poodle is prone to several genetic disorders, it is especially important to find a reputable breeder who health tests, as well as vet who is knowledgeable about the breed.
What's The Smallest Dog In The World?
According to the Guinness Book of World Records, the world's smallest dog breed is the Chihuahua. The smallest dog in the world to date was the current record holder. Her name was Milly and she was a little Chihuahua!
If you're interested in the tiniest dog breeds, several toy breeds definitely fit the bill. Besides the Chihuahua, other very small breeds include the Yorkie, Pomeranian, Toy Poodle, and Maltese.
Be sure to get your toy breed puppy from a reputable breeder. A good breeder will health test their dogs. This is important because genetic health conditions can pose a problem for many toy breeds.
Veterinary health experts strongly recommend that potential owners stay away from any toy breed labeled as a teacup dog. You would also be wise to avoid any brachycephalic dog breed.
If you have fallen in love with a particular small dog breed, research responsible breeders of normal sized toy dogs. Talk to your breeder about the health problems of very small dogs and find a good vet who is knowledgeable about them.
Little dogs are easy to love…but avoid impulse buys and learn as much as you can about the breed. Your new dog is depending on you for a lifetime of love and care!
Is a tiny companion what your heart desires? Let us know in the comments.
Find Out More About The Smallest Dog In The World
You can also check out our great guide to the best small dog names!
References
"Toy Group." American Kennel Club.
Clark, R.D. Medical, Genetic and Behavioral Risk Factors of the Toy Breeds. Xlibris, 2017.
Evans, K.M., Adams, V.J. "Proportion of Litters of Purebred Dogs Born by Caesarian Section." The Journal of Small Animal Practice, 2010.
Cooper, J.J., Schatzberg, S.J., Vernau, K.M., et al. "Necrotizing Meningoencephalitis in Atypical Dog Breeds: A Case Series and Literature Review." Journal of Veterinary Internal Medicine, 2013.
Ward, E. "Hydrocephalus in Toy Breed Puppies." VCA Hospitals, 2012.
Ellison, G. "Tracheal Collapse." University of Florida College of Veterinary Medicine Small Animal Hospital.
Valliant, S.N., Fagan, J.M. "Healthcare Costs Associated with Specific Dog Breeds." Rutgers University, 2014.