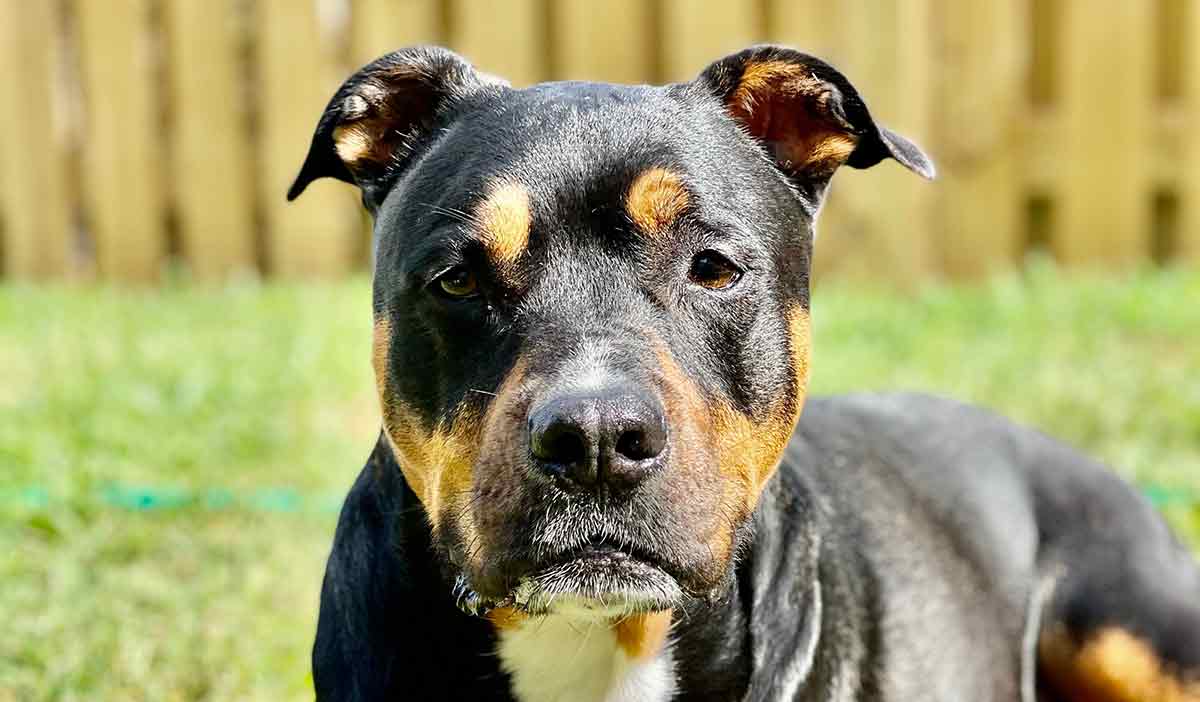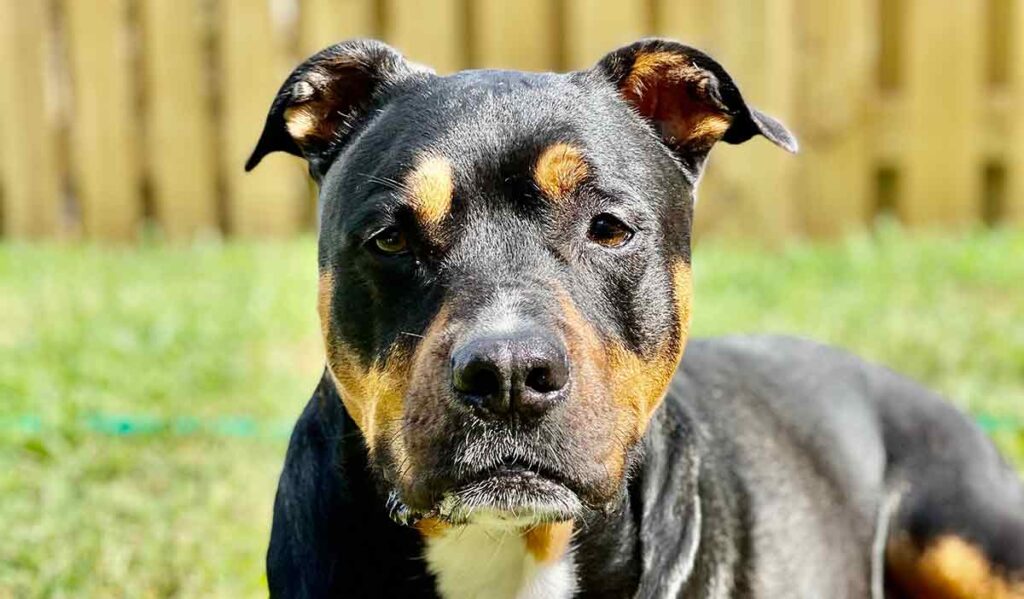 Rottweiler Pitbull mix breed dogs are loyal, protective and active watchdogs. These intelligent dogs come from two strong guarding lines. You are likely have a dog that is big, tough and very attached to you. Today we'll help you to decide whether a Pitweiler is the right pup for your family and lifestyle. We'll check out their breed traits and characteristics, and look how to raise, care for and feed your Rottweiler Pitbull mix. As well as helping you to adopt or buy a friendly, healthy Rottweiler Pitbull mix puppy.
The Rottweiler Pitbull mix is best suited to larger homes, and families with active, outdoor based lifestyles. With Pitweiler puppies socialization is very important, as are training and exercise. They are not an ideal first puppy breed, but can fit well in homes that use positive reinforcement training methods and have plenty of experience with confident, protective breeds. Let's take a closer look at this unique mix.
What's Is a Rottweiler Pitbull Mix?
The Rottweiler Pitbull mix is a cross between a purebred Rottweiler and a Pitbull type dog. This strong breed is often known as the Pitweiler. The personality, appearance, and care needs of your Rottweiler Pitbull mix will depend on the characteristics it inherits from its parents.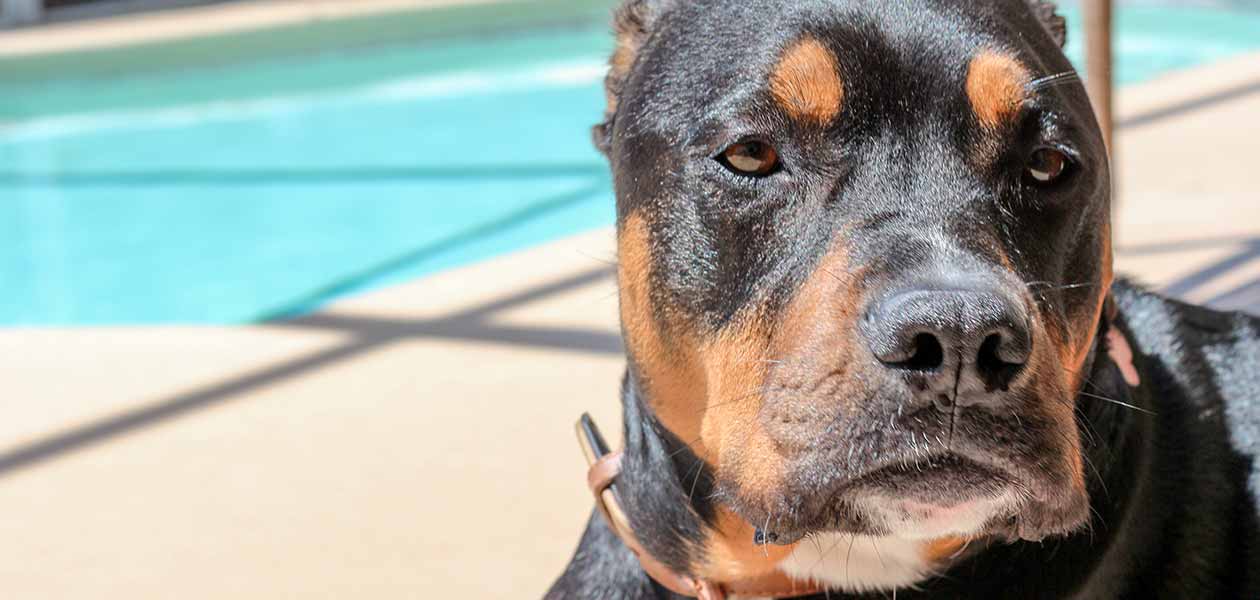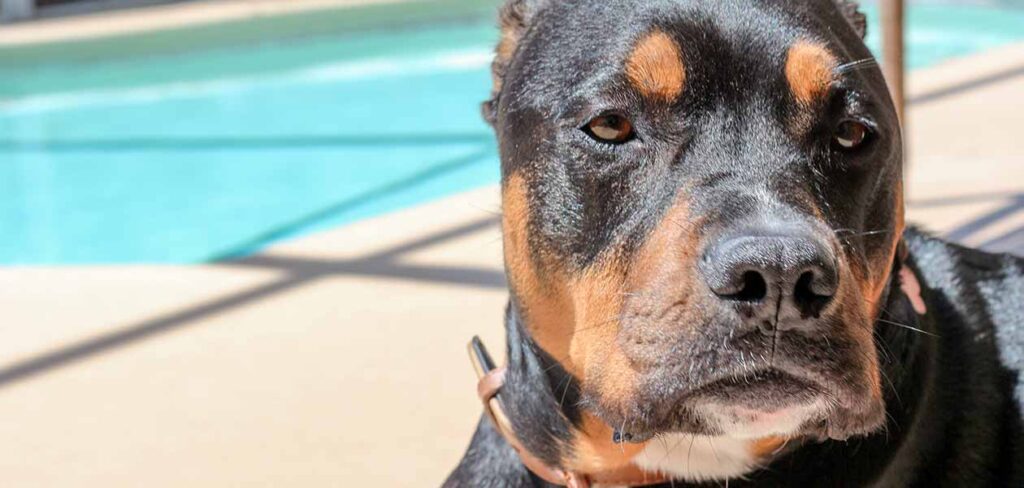 But generally, these dogs are active, intelligent, and loyal. They require plenty of socialization as puppies to ensure they are happy, friendly, confident adults. They can get bored easily, so make sure they get plenty of exercise.
Popularity: Slowly gaining popularity
Purpose: Family companion
Weight: 45 to 100 pounds
Temperament: Energetic, confident, loyal.
Rottweiler Pitbull Mix FAQs
Our readers' most popular and frequently asked questions about the Pitbull and Rottweiler mix.
Where do Rottweiler Pitbull mixes come from?
The Rottweiler Pitbull mix is actually a relatively new hybrid. It's unclear when breeders first starting working on the Pitbull and Rottweiler cross.
Both of these species are known as strong guarding dogs, so it might have seemed like a natural combination. To find out a little more about Pitbull Rottweiler mix history, we need to take a look at where the two parent breeds come from.
Rottweiler History
The Rottweiler is one of the oldest herding breeds around, with a history that may date back as far as ancient Roman times. Rottweiler ancestors were used to take care of and protect cattle that travelled with soldiers and armies.
They had to guard cattle from predators, stop them from straying, and keep them moving throughout the day as the army travelled. So, they needed to be strong, dedicated, and able to defend themselves and the cattle against other animals.
Modern Rottweilers have similar characteristics. They are still strong, loyal, and alert dogs. And now, these traits make Rottweilers great working dogs in the police, military, and other areas.
Pitbull History
Pitbulls actually originally come from the crossbreeding of bulldogs and terriers. In the nineteenth century, breeders in England, Scotland, and Ireland began experimenting with crossing these two purebred dogs to create puppies they thought would be great warriors.
The term 'Pitbull' doesn't refer to a single breed. It instead means a type of bully dog breed. There are four main Pitbull breeds known today, American Pitbull Terriers, American Staffordshire Terriers, Bull Terriers and Staffordshire Bull Terriers
The American Pitbull Terrier is the most popular Pitbull breed, and often the one people refer to when they just say Pitbull. But, this is actually the only of these 4 breeds not recognized by the AKC.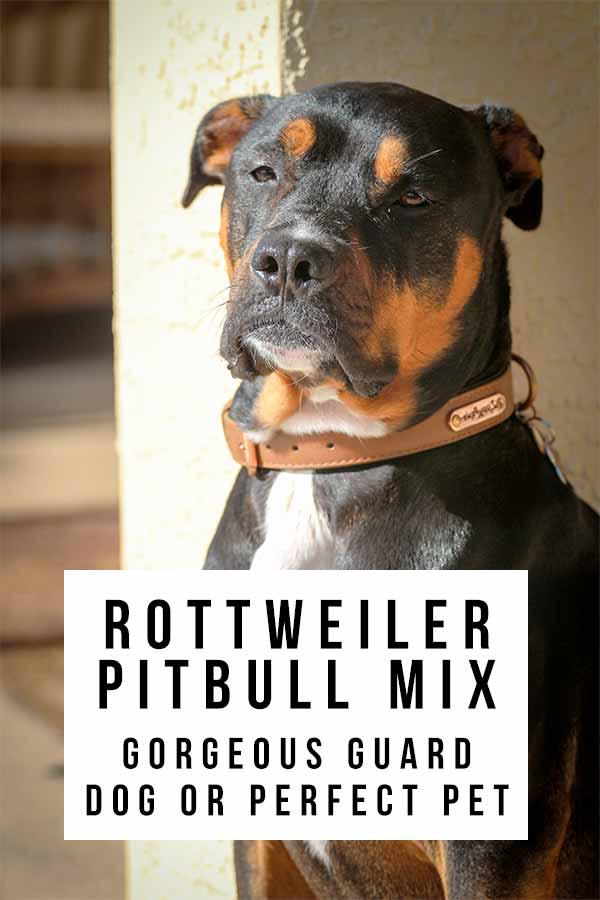 Rottweiler Pitbull Mix Appearance
A mix breed of Pitbull and Rottweiler will have characteristics from both of its parents. So, it can be hard to predict how they will look.
But, typically, they are very solidly built dogs. They also tend to be medium-sized with well-defined muscles, like both Rottweilers and Pitbulls.
How Big Are Rottweiler Pitbull Mixes?
Height and weight will vary. But expect the Pitbull and Rottweiler mix puppy to grow to anywhere from 45 to 100 pounds. They can be on the heavier side because of the dense muscular body, although there are no guarantees.
Height should fall between 18 to 26 inches. But Pitbull and Rottweiler mix breeds could be shorter or taller based on the parents' height.
Rottweiler Pitbull Mix Characteristics
Both the Rottweiler and Pitbull are known for their short but broad, wide heads and deep muzzles. The teeth are evenly spaced and impressive physically.
Keep in mind, Rottweilers and Pitbulls are guarding dogs so their puppies' appearance will reflect that strong nature. From there, the style of a Rottweiler and Pitbull mix breed becomes more diverse depending on the genetic traits of the parents.
Coat and Colors
The coat of this mixed breed might be short and fine or thick and dense. It will completely depend on the traits that the parents pass down. There are also lots of colors that the Rottweiler Pitbull mix can be. Including:
Black and tan
White
Brindle
Brown
Black
Grey
And a mixture of the above!
Rottweiler Pitbull Mix Temperament
There is no easy way to answer this question because of the varied temperaments of the parent species. Rottweilers are often very confident but not necessarily aggressive. Pitbulls, despite their reputation, are usually considered fun, loyal, and loving dogs.
Are Rottweiler Pitbull Mixes Friendly?
This mix tends to be friendly to people they know but wary of strangers. It's important to remember that the personality of the parents matters when it comes to crossbred dogs. A dog that is half Pitbull half Rottweiler will have a temperament that reflects that of one or both of its parents.
If considering a Pitbull mixed with a Rottweiler, make sure to meet both parents.
Rottweilers and Pitbulls are guard dogs that can be aggressive. So, you need to know if either parent has an aggressive temperament.
Are Rottweiler Pitbull Mixes Aggressive?
Many people fear that both Rottweilers and bully breeds are aggressive dogs. This is because of a reputation stemming from their history as fighting dogs.
Fighting dogs were bred to be aggressive to other dogs and animals, but friendly to humans, in case their handlers needed to intervene.
Part of the problem with these two breeds is that their jaws and biting power are very strong. So, if they do bite someone, it will be a lot worse than if a Chihuahua bit them.
The best way to deal with potential aggression in dogs is to socialize them.
Rottweiler Pitbull Mix Socialization
Socialization from the time your puppy is brought home can really help to minimise any potential aggression in dogs. Introduce your puppy to plenty of new people and places so that he doesn't respond out of fear to new experiences as an adult.
Socialization is the most important thing you can do to help reduce potential aggression. A well socialized Rottweiler Pitbull mix will be as happy as any other dog.
Training and Exercising your Pitweiler
Training is one of the most important aspects of bringing a Pitbull dog mix Rottweiler into your family, because they are such strong dogs. Once you meet the parents and ensure they have friendly and loving temperaments, focus your training style on positive reinforcement.
This is an intelligent breed but they can strong willed. Start the training and socialization at a very young age. Positive reward training will help you achieve the best results. Train consistently too, to encourage your dog in its learning. Training is also a great way to help them burn off some of their tireless energy!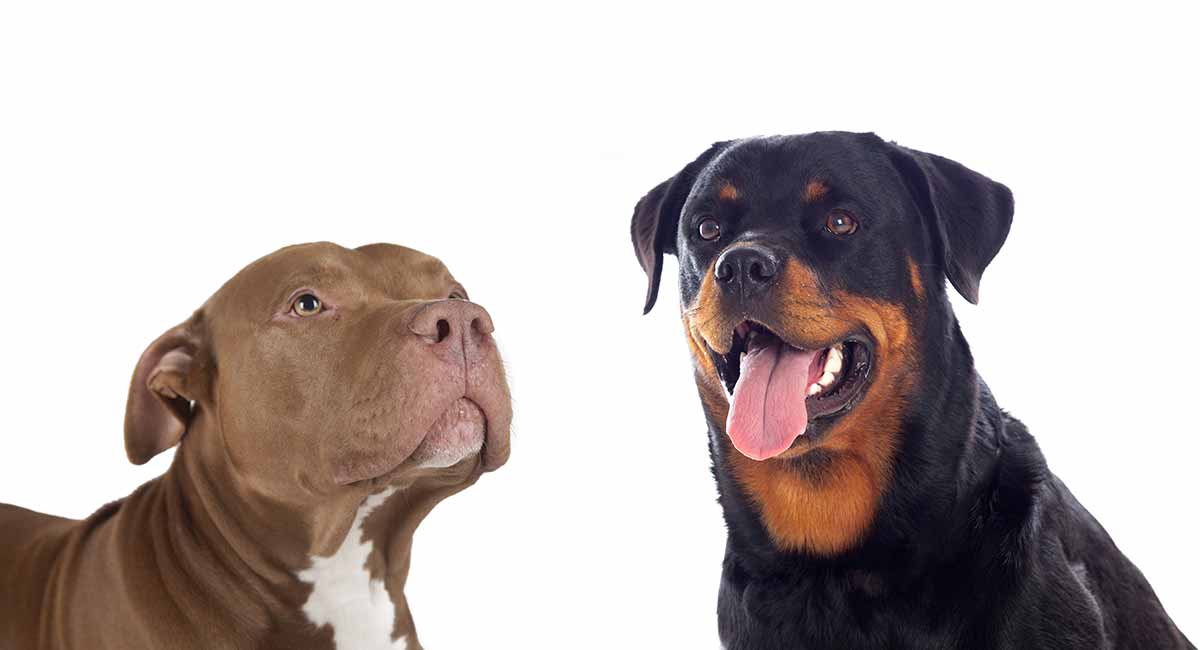 Pitbull Rottweiler Mix Exercise
A Pitbull and Rottweiler mix that is destructive might not be getting enough outdoor play or exercise. These are energetic, active dogs that are happiest when they have something to do.
Pitweilers are best suited to homes that have very active families. They need lots of mental and physical stimulation. They can get some of this exercise through training, but will also need time where they can run around off leash.
Make sure you either have a secure, fenced area, or practice very strong recall. You don't want to lose your dog if it runs off after a squirrel or another dog!
Rottweiler Pitbull Mix Health and Care
The Rottweiler Pitbull mix breed falls into the category of crossbreed or hybrid dog. This term means the puppy is born from the mating of two different purebred dog breeds. Pitbull cross Rottweiler puppies can have characteristics of either parent, but there is no way to know which ones they will inherit. So, crossbred dogs like a Pitbull mixed with Rottweiler breed are sometimes misunderstood.
People automatically assume they are less healthy, for example. The puppy can inherit genetic diseases associated with one or both parents, or it may not have any medical problems at all. Often people incorrectly assume that vigor increases when the puppy is a hybrid. That is not true, either. Vigor is controlled by many things including genetics, training, and environment.
All hybrid breeds can inherit genetic illnesses from either parent. Like most dogs, the Rottweiler Pitbull mix is prone to hip dysplasia. Hip dysplasia means there is a defect in the joints of the hind legs.
Many health conditions can be tested for. So, when buying a puppy, make sure you see health check certificates from the breeder. To know which other breeds your hybrid might be prone to, you need to look at the two parent breeds.
Pitbull Health
Other common health concerns for Pitbulls include:
Cataracts
Heart disease
Congenital heart defects
Allergies – both food and environmental
Skin infections
Diabetes
Rottweiler Health
Rottweilers are prone to:
Elbow dysplasia in the front legs
Panosteitis – Long bone disease
Cataracts
Progressive retinal atrophy
Addison's disease
Aortic stenosis
Von Willebrand's Disease
Rottweiler Pitbull Mix Care
This hybrid mix doesn't require much in the way of grooming. A weekly brushing is necessary with all short-haired dogs, though. Bathing several times a year keeps the coat clean without drying out the dog's skin, too.
A muscular body is a key characteristic of the Rottweiler Pitbull mix. All that muscle requires a diet that includes high-quality protein along with carbohydrates for energy. The parent breeds are known for their allergies, too. The vet may suggest a grain-free diet to ensure the digestive tract functions well.
A Rottweiler mix Pitbull dog can become overweight without a proper diet and daily exercise. Avoid giving them too many treats. Excess weight will take a toll on the dog's joints and overall health.
Rottweiler Pitbull Mix Lifespan
Rottweiler Pitbull puppies are at risk for any disease that tends to affect either parent species. With regular vet care, a healthy Rottweiler Pitbull mix life expectancy averages between 12 to 15 years. Make sure to keep up with your vet checks, and give your pup plenty of mental and physical stimulation.
Do Pitbull Rottweiler Mixes Make Good Family Pets?
Rottweiler Pitbull puppies make good family dogs as long as they are properly trained and socialized starting at a young age. If you are new to training dogs, consider hiring a professional to show you the ropes and to help the dog learn.
They may need extra help to learn how to handle strangers who approach them and other dogs, too. Home space is a concern with a Rottweiler Pitbull mix. They have big, broad bodies which will mean apartment living might not be the right choice. They need a home that allows them to run and play often, so a fenced yard or farm setting is a plus.
Pitbull Laws
Some cities and neighborhoods have very strict rules about owning Pitbull dogs. And, by association, crossbred puppies such as the Pitweiler.
Check with the local authorities and neighborhood association in your area to ensure you can own this kind of dog. Otherwise, you might get one and have to surrender it or give it away because you didn't know the laws.
Pros And Cons of Getting A Rottweiler Pitbull Mix
There has been a lot of information to take in from this guide! So, let's recap the pros and cons of the Pitbull and Rottweiler mix to help you decide.
Cons
Potential for aggression if not well socialized
Needs a lot of exercise
Can be tough to train if inexperienced
May not get along well with other animals
Traits will be unpredictable because it's a mixed breed
Not legal in some states
Pros
Great personality when socialized properly
Very people-friendly dog
Needs very little grooming
Very social breed
Rescuing a Rottweiler Pitbull Mix
Not everyone minds getting an 8 week old puppy. Rescue is a great option if you are looking for a way to give an older dog time in a loving home. There are not a huge number of rescue centers dedicated to mixed breed dogs. So, you might want to take a look at the rescue centers dedicated to the parent breeds.
Rescue dogs are usually much cheaper than designer puppies. Plus, you are often able to learn a little about your new dog's temperament and needs before you bring him home. You can scroll to the end of this guide for links to rescue centers if you are interested in this route.
Finding a Rottweiler Pitbull Mix Puppy
It starts with finding a good breeder. A proper breeder will screen the parents for common hereditary diseases to ensure the puppy is healthy.
The breeder should be willing to introduce you to the puppy's parents, as well. Given the nature of both Rottweilers and Pitbulls, this is an essential step.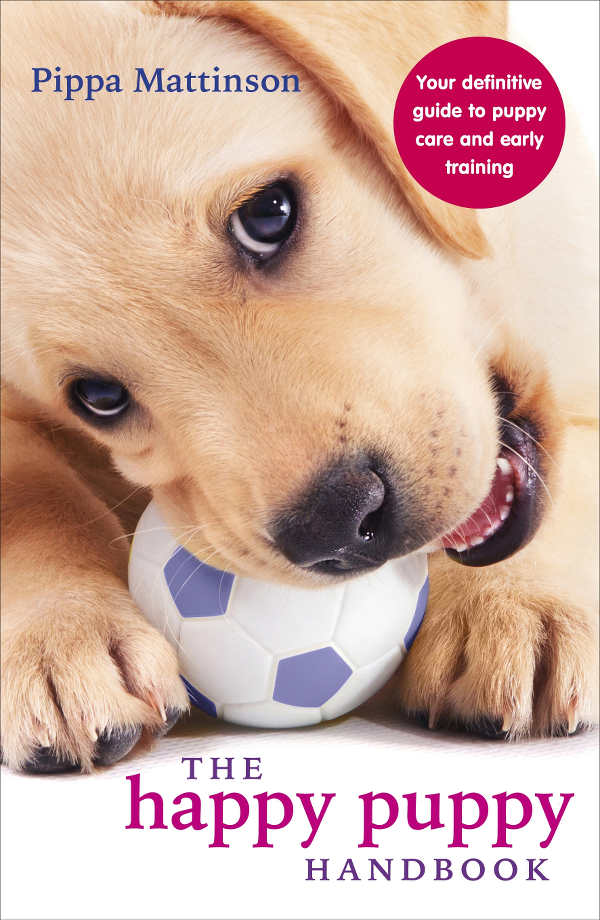 You want to ensure the parents are friendly and well trained. Training will be a critical part of a Rottweiler cross Pitbull puppy's life, so you need to know that the parents took well to their training.
Meeting the Puppy Parents
Consider how the parents react to you as a stranger:
Did you feel uncomfortable?
Was the dog aggressive or guarded?
Did the dog listen to the commands of its master?
Once you were able to get close to the parent dog was it affectionate and friendly?
The temperament of the parents will give you an idea of what to expect from the puppy, although there are no guarantees.
Reputable Rottweiler Pitbull Mix Breeders
Check the background of the breeder before buying the puppy, too. Make sure they are experienced in handling and training guard dog breeds like the Rottweiler and Pitbull. Ask to see the medical documentation of both the parents and the puppy. A proper breeder will have that information on hand and be willing to share it with you.
Pitbull and Rottweiler puppies should be screened for the health issues common to the parent breeds. Reviewing the medical documents allows you to check to see what shots the puppy has already had and if it is spayed or neutered.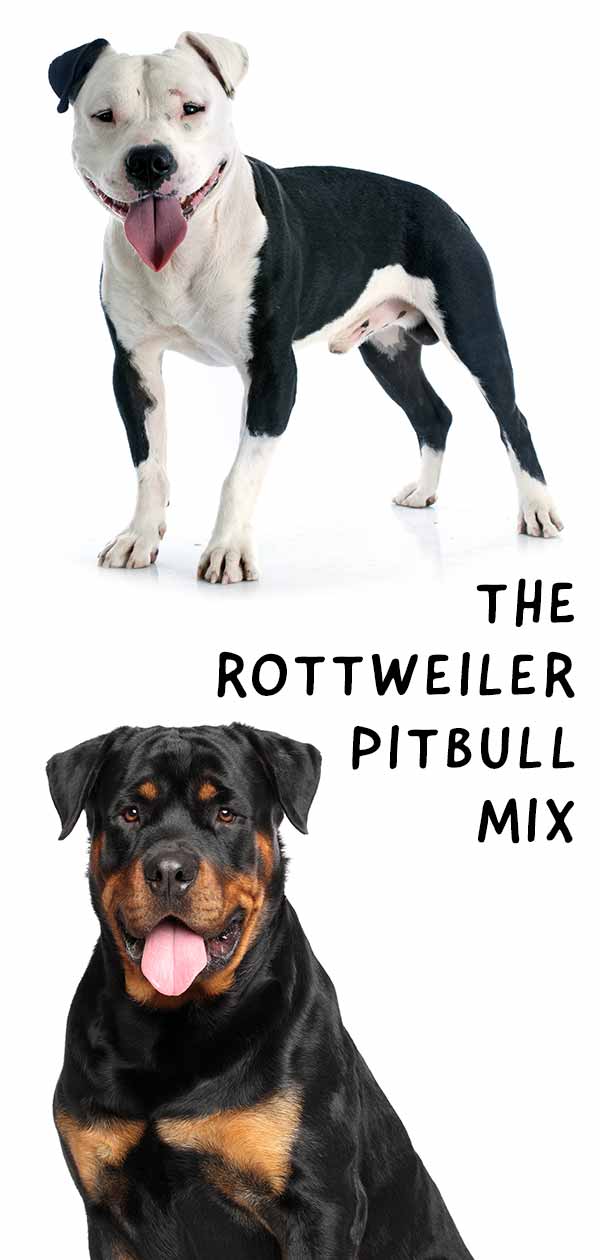 Pitweiler Puppy Cost
You can expect a qualified breeder to charge anywhere from $150 to $800 for a mix Rottweiler and Pitbull. It's best to get the dog while very young, or if older, make sure it is properly trained.
Medical expenses for this hybrid breed dog run anywhere from $485 to $600 a year, depending on the health needs and what your vet charges. As this mix grows in popularity, prices that breeders charge may rise.
Raising a Rottweiler Pitbull Mix Puppy
Caring for a vulnerable Pitbull Rottweiler puppy is a big responsibility. There are some great guides to help you with all aspects of puppy care. You'll find them listed on our puppy page. And, if you want to find out more about training, perhaps you'll be interested in our puppy training courses.
Rottweiler Pitbull Mix Products and Accessories
Pitbull Rottweiler puppies do need a lot of care. As well as socialization and training, you'll need things like dog beds and the right food. Take a look at some of our guides below to help you find the best products for your new puppy.

If you aren't sure this is the right breed for you, keep reading.
Similar Breeds
The Rottweiler Pitbull mix isn't suitable for everyone. Here are some similar breeds that you may prefer:
Finally, here are some rescue centers if you are interested in this breed.
Rottweiler Pitbull Breed Rescues
Here are some rescue centers that may have this mixed breed. If you know any others, make sure you let us know in the comments.
USA
UK
Canada
Find Out More About The Rottweiler Pitbull Mix
References And Resources