In this article we'll talk about nuclear sclerosis in dogs. Are your dog's eyes getting cloudy as she gets older?
You might assume that your dog has cataracts, but it could be another eye condition called nuclear sclerosis (also often called lenticular sclerosis).
We'll tell you what you need to know about this common eye issue, and what you can do if your dog has been diagnosed with nuclear sclerosis.
What is Nuclear Sclerosis in Dogs?
Nuclear sclerosis in dogs is a common part of the normal aging process.
As a dog gets older, the lens (or nucleus) of the dog's eye becomes harder and denser than it was when the dog was younger.
This hardening of the lens causes your dog's eyes to look cloudy. Cloudy eyes in an aging dog can make many owners think that their dog is getting cataracts and losing his vision.
Is lenticular sclerosis in dogs the same thing as cataracts? Let's find out what the experts say.
Nuclear Sclerosis vs Cataracts in Dogs
The good news for owners of senior dogs is that nuclear sclerosis is not the same thing as cataracts.
What's the difference between these two eye conditions?
As we've seen, nuclear sclerosis in dogs is a hardening of the eye's lens.
Cataracts are an opacity in the lens, which means that the dog cannot see through it and vision is significantly impaired.
Nuclear sclerosis is often mistaken for cataracts because of the cloudiness.
However, your dog's vision is not impaired in the same way it would be with cataracts, because the lens is not opaque.
A good way to think of nuclear sclerosis in dogs is to think of a human's aging eyes.
As we get older we lose some depth perception and require reading glasses.
Dogs with lenticular sclerosis also lose depth perception. Their vision is altered to some extent, but not obstructed as it is with cataracts.
Causes and Symptoms
There is no underlying disease or medical condition that causes nuclear sclerosis in dogs.
It is simply a part of the normal canine aging process.
Besides the cloudy eyes, dogs with nuclear sclerosis will sometimes show certain behavioral symptoms.
Here's what to look for in your older dog.
Less acute depth perception will cause some dogs to show hesitancy when walking down stairs.
They might not be as good at catching toys and treats in their mouths. Sometimes dogs will also flinch when they are approached.
Diagnosis
How do veterinarians know if a dog's cloudy eyes are due to nuclear sclerosis and not cataracts?
Your vet will dilate your dog's pupil and shine a light in the eye.
When they see the retina reflection they know that the light is getting to the retina and the dog has nuclear sclerosis.
In cataracts, the retina will not be reflected, which means that the light is not reaching it and your dog will have a dark area in his field of vision.
A senior dog with nuclear sclerosis has much better vision than a dog with cataracts. It just isn't as acute as the vision of a younger dog.
Treatment Options
Are there any treatment options available for nuclear sclerosis in dogs?
Unlike cataracts, which can be treated with surgery, there really is no veterinary treatment for nuclear sclerosis in dogs.
There's no specific treatment because lenticular sclerosis is a normal part of your dog's aging process and despite the cloudy appearance, your dog's vision is not that impaired.
While there is no known connection between nuclear sclerosis and cataracts in dogs, it is possible that your senior dog might also develop cataracts.
Your veterinarian may want to monitor your dog for cataracts, and cataract surgery can be performed if necessary.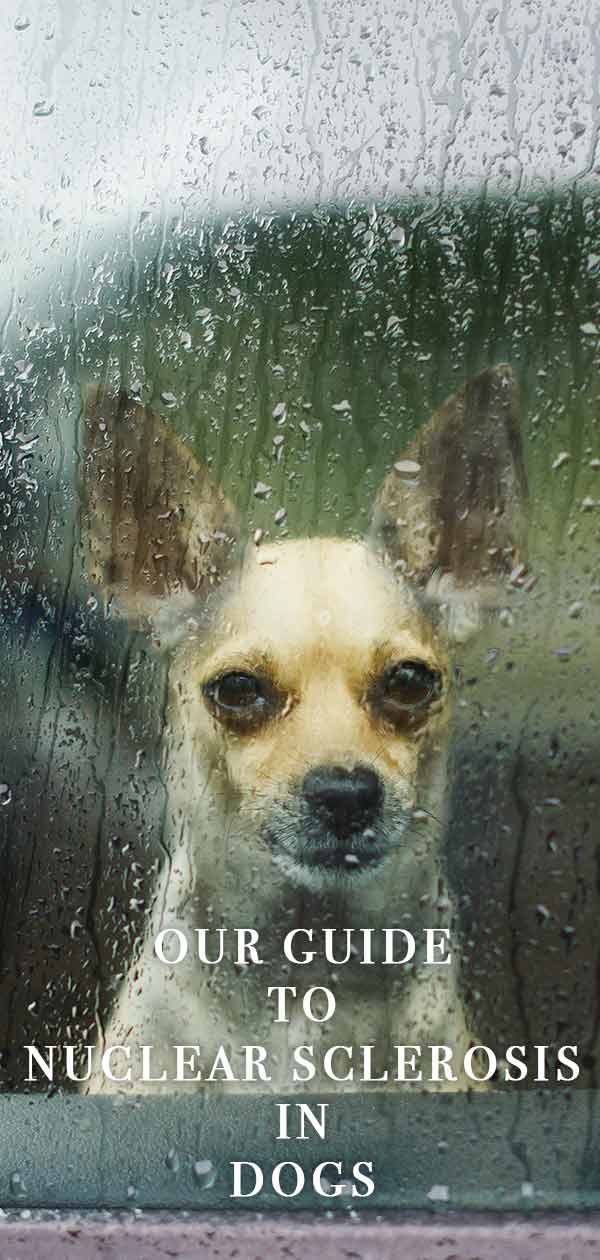 Caring for a Dog with Nuclear Sclerosis
While there is no treatment or cure for nuclear sclerosis in dogs, there are many things owners can do to make the lives of their senior dogs more comfortable if they do show signs of poor vision.
Place your dog's bowls in the same place each day. You can also keep your walking routes consistent from day to day.
Some owners like to remove hazards from inside the home, such as padding sharp corners on furniture and making sure stairs are not slippery.
You can also remove outdoor hazards like fallen branches and garden tools from your yard when your dog's vision is impaired.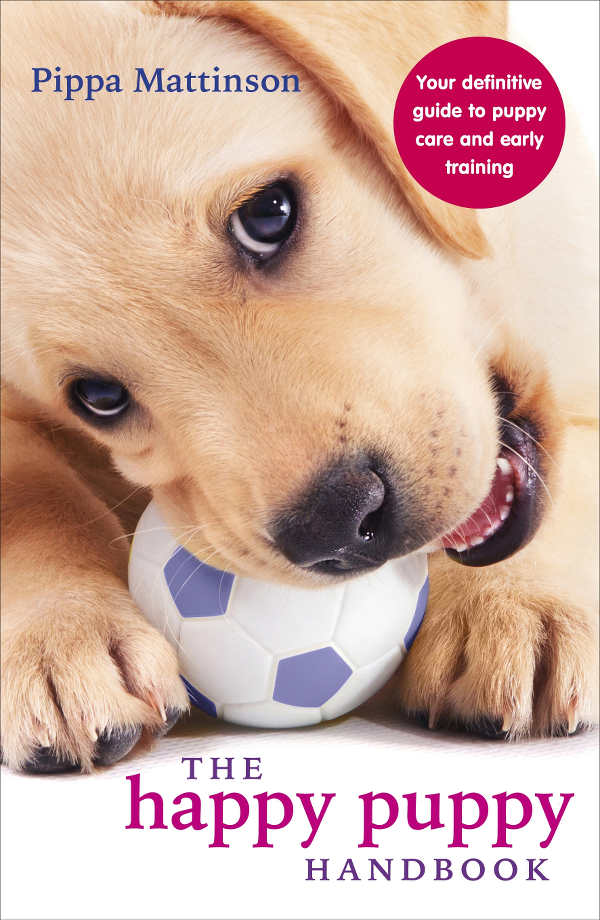 If your dog is not as adept at playing catch as she used to be, try getting toys that use sound like squeaks and bells, or smell, such as a Kong stuffed with peanut butter.
Nuclear Sclerosis and the Older Dog
Caring for an older dog can be both challenging and rewarding.
Nuclear sclerosis in dogs is a normal part of the aging process and will not greatly impair your dog's vision. But it will likely not be the only health issue you and your dog must cope with.
Besides poor vision, older dogs can also suffer from arthritis, bladder and bowel issues, dental problems, hearing loss, and cognitive impairment.
Make sure your dog gets regular veterinary checkups. Always report any sudden changes in health or behavior to your vet right away.
Many dogs can live well into their teens with nuclear sclerosis, as it is not a serious health condition.
Your dog's cloudy eyes are just like his grey muzzle: a sign of a long and happy life!
References and Further Reading
Aging Changes in Your Dog's Eyes. Carlson Animal Hospital.
Tartini, A., Sharma, D. Nuclear Sclerosis vs. Cataracts in Companion Animals. eXtension.org, 2016.
Bromberg, N.M. Geriatrics. American College of Veterinary Ophthalmologists.
Ward, E. Lenticular Sclerosis in Dogs. VCA Hospitals, 2009.