What's In This Guide To The Morkie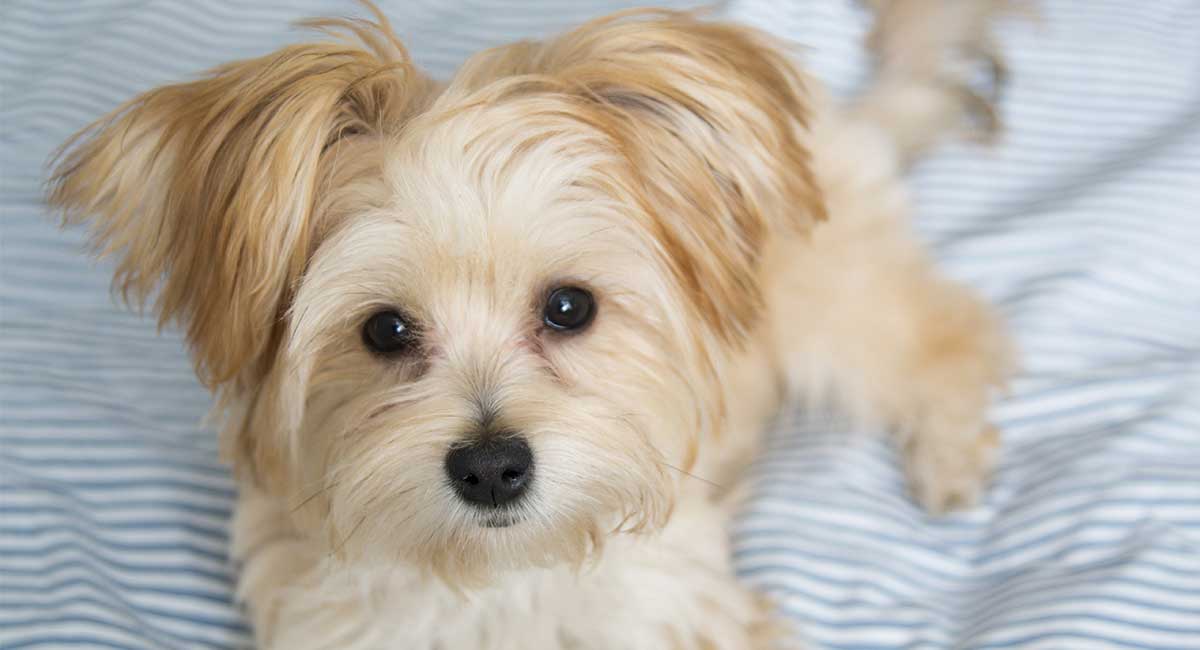 Morkie FAQs
Our readers' most popular and frequently asked questions about the Morkie.
Just looking for the essentials? Here they!
Breed At A Glance
Purpose: Lapdog and companion
Weight: 4 – 7 lbs
Height: 7 to 9 inches
Temperament: Devoted, intelligent, tenacious
You've heard the quick facts, now you're ready to dive into the details!
Morkie Breed Review: Contents
What is a Morkie?
The Morkie was first created by combining a Maltese with a Yorkshire Terrier.
And you might also hear her referred as a Morkshire Terrier for this reason!
The cute little Morkie comes from two similarly sized pups, but their histories were really quite different.
Let's take a look back in time.
History and original purpose of the Morkie
The Morkie has only grown in popularity in recent years, but their parent breeds have a long and fascinating history.
Origin of the Maltese
Named after the island of Malta from which he was discovered, the ancient Maltese was bred for one thing and one thing only—to cuddle.
This little lap dog was beloved for his beauty, his pure white fur, his tiny size, and his perfect proportions.
He began as a highly regarded lap dog but was discovered by Greece during the fourth and fifth centuries B.C.
Over the years, the breed was refined and perfected. As dog shows began to grow in popularity, so did the delightful Maltese.
His friend the Yorkie had rather less glamorous routes.
Origin of the Yorkshire Terrier
Due to the Yorkshire Terrier's name, it may come as no surprise that he hails from the English regions of Yorkshire and Lancashire.
Created during the 1800's, this breed started out as a working dog for Scottish migrants.
He was cool, confident and seriously hard headed. Bred to be an expert exterminator.
He was small enough to get into the tiniest of rat dwellings and tough enough to catch his prey without fear.
Although still a popular working breed in some parts of the UK, the Yorkie is now also a much admired pet and companion too.
Enter, the Morkie
And that's where the Morkie came in. Breeders mixed the two together, hoping to make a tough but loving and laid back, loyal companion.
So, did they succeed? How far has the Morkie come from his Yorkie and Maltese mix beginnings?
Fun facts about Morkie
Although the Morkie has a cute and memorable name, he's not actually an official registered breed.
Morkies can be first generation, with one parent from each breed, but if you mix two Morkies together then you can continue the line.
These little cuties are rising stars in their own right, with famous owners such as Miley Cyrus and Drake even snapping them up.
They've also earned the title of teddy bear dogs, due to their adorable appearances!
So what can you expect from your own personal pint-sized pup?
Morkie appearance
It's always hard to predict what a cross breed will look like. Especially when their owners are as different as the average Yorkie and Maltese in terms of coat coal and length.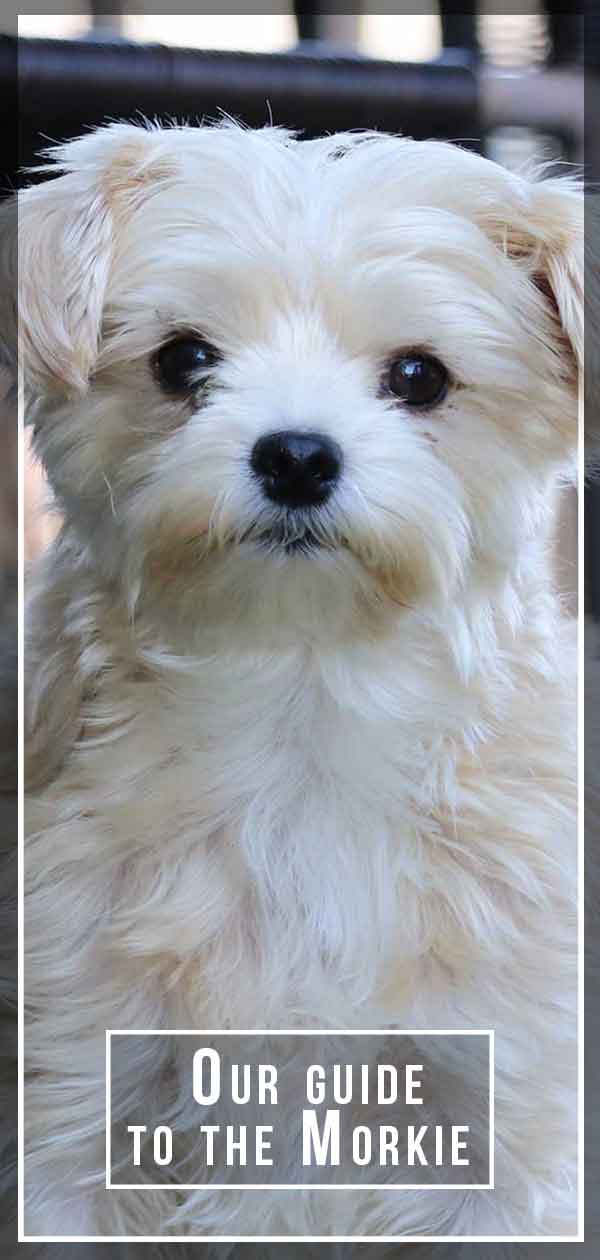 The Maltese is known for a white, floor length coat that flows far from their body.
The Yorkshire Terrier is long coated, but it is usually silkier and can be black, tan, blue and gold in various combinations.
Your Morkie will therefore definitely have a long coat, but it could have a range of color combinations.
They are usually lighter shades of tan.
Morkie Size
Morkies are small dogs.
They are unlikely to ever grow larger than 9 inches tall, or weigh more than 7 pounds.
And they could weigh as little as 4 lbs if they take after their Maltese parent more.
You can find smaller Morkies, but we don't recommend buying them in teacup size.
Bred from a teacup Yorkie and teacup Maltese, these tiny puppies are more likely to suffer health problems than their larger cousins.
Morkie temperament
Morkies tend to be loyal, loving and fun little dogs.
They want to spend lots of time together, and are happy out and about or snuggling on the sofa with you.
The aim in breeding a Morkie is to combine the temperaments of both parents into a moderate middle ground.
And with these traits both parents are similar, so you can be fairly confident that's what you will get. Unfortunately, genetics are not always quite as straightforward as this.
Your Morkie could have a temperament ranging anywhere from either parent's side of the family.
The Yorkie was a working dog who was bred with a strong prey drive and lots of confidence. Maltese tend to be a bit softer and more relaxed around other animals.
Your pup could take after either. Fortunately, early socialization will give you a good chance of him having a positive attitude to other pets.
Both the Maltese and the Yorkie are playful, puppy-like breeds, so you can expect your adult Morkie to carry a number of puppy-like traits into his later years.
Do Morkies get separation anxiety?
The Morkie is also likely to become very attached to his humans.
It's important to take note of this when considering a Morkie as a pet.
They need someone who is either home most of the day, or who can bring them along for the ride.
You can get them used to being left by gradually building up time, but your Morkie will always be happiest when he's together.
Do Morkies bark a lot?
Along with being playful, snuggly, and loving all at once, the Morkie could be a bit vocal.
While this makes him a wonderful watch dog, it could become a bit of a nuisance to those in and around the household.
Luckily, both the Yorkie and the Maltese are intelligent breeds. Using positive reinforcement will help her to learnwhen and where to use her voice.
Training and exercising your Morkie
The Morkie is the offspring of two very intelligent parents.
He will need lots of mental stimulation to keep him happy.
Using clicker training is a great way to bond with your small puppy, teach him the basics and keep his big brain busy.
Potty training can be a longer process for smaller dogs with tiny bladders, but consistency and a good routine will get you there soon enough.
Morkie Exercise
Morkies love trips to the dog park as much as any dog. But you will need to be careful he doesn't get bowled over by the bigger pups at the playground.
Even a fully grown Morkie will not need very long walks or runs. Although you can build gradually to more rigorous exercise if their joints are good.
Make sure you watch out for signs of tiredness and stop before it gets to much.
Fetch is another great way to exercise a small dog, and you can even do this in your own backyard.
Morkie health and care
Morkies are generally fairly healthy dogs, provided that their parents are both health tested and they have had their joints and teeth taken good care of.
Most of their potential health issues are due to their small size.
Health problems in small breeds
Small dogs can have some big health problems.
You can reduce your odds of having your puppy suffer from these conditions by choosing a larger pup from full sized and not teacup parents. But it doesn't remove them completely.
One thing both the Maltese and the Yorkie are susceptible to is dental issues.
Tooth brushing is important with this mix, as are regular vet checks.
Another health issue common in the Morkie is collapsed trachea.
The trachea consists of soft tissue in the dog's throat, and when pressure is applied the trachea can sometimes collapse.
Smaller dogs are more susceptible to collapsed trachea than larger dogs. For this reason, the Morkie and smaller dogs like him should always be walked on a harness.
Joint problems, specifically loose kneecaps, are also a potential problem in Morkies. As is liver shunt.
Health testing
Health testing parents before breeding can reduce the odds of problems in puppies quite drastically.
Here are the conditions each parent should be health tested for, or have no family history of where health tests are not currently available.
Maltese health problems:
Yorkie health problems:
The best time to reduce the odds of having an unhealthy puppy is before they are even conceived.
Finding a breeder that made good choices when it came to your puppy's parents is essential.
Morkie Lifespan
The average Morkie life expectancy is likely to fall between the Yorkie and Maltese's averages.
That's 12 to 13 years old, which isn't bad for a canine.
As they are a cross bred dog, the odds of a slightly longer life are in their favour too!
Do Morkies shed?
There is reallyno such thing as a 100% hypoallergenic dog, however, the Morkie is going to be as hypoallergenic as they come.
Morkies are a low shedding mixed breed.
Actually, the Morkie hardly sheds at all.
It does not produce much allergy-inducing dander, making him a potential pet for dog lovers who suffer from mild allergies.
They are not suited however to owners who aren't keen on regular brushing and coat care.
Morkie grooming
Both the Yorkie and the Maltese have similar coats, meaning your Morkie dog breed is going to be less unpredictable when it comes to coat care.
Still, Morkie grooming will depend on the type of Morkie haircuts you choose.
While some owners will allow their Morkie dog's hair to grow out, others may opt for a puppy cut, which is much easier to maintain.
Still, the Morkie's hair is long and silky and will require frequent brushing.
He will also need a weekly bath with a high-quality dog shampoo in order to help keep his hair and coat healthy.
Your Morkie will also need his nails trimmed regularly and his ears checked to keep wax and moisture from building up and causing ear infections.
Feeding your Morkie
The right diet for a Morkie is one designed for toy breeds.
Your small dog will need bite sized pieces that they can easily chew.
Especially if they inherit dental issues due to their small mouth size.
They will also need feeding several times a day as puppies, and potentially to have this routine continued into adulthood due to their small stature.
Do Morkies make good family pets?
Keep in mind that while the Morkie may enjoy children and other dogs, he may not be the best choice for families with very young kiddos.
He might also struggle in a house that already house larger, more rambunctious dogs.
Remember, the Yorkshire Terrier x Maltese is a very small dog and he could be easily hurt if handled too roughly.
Of course, we always suggest early socialization and obedience training starting in puppyhood, and the Yorkshire Terrier Maltese mix is no exception.
By all accounts, the Morkie makes a wonderful companion!
He is intelligent, friendly, gentle, and outgoing, and with proper socialization and training, he is likely to get along with everyone.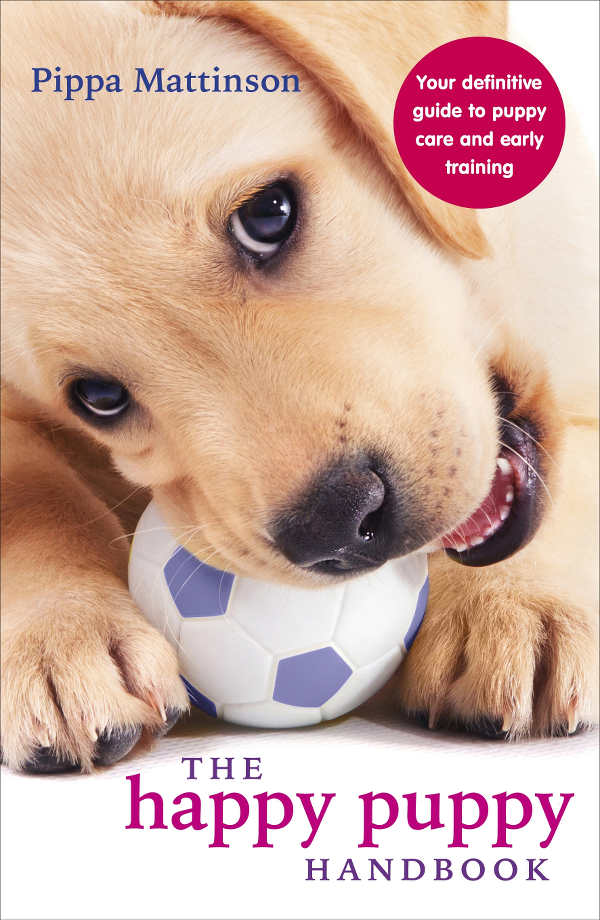 The ideal home type for a Morkie would be a family who is home often or has a flexible work schedule, and is able to spend a lot of time with this dog.
Rescuing a Morkie
Morkies are not common found in rescue centers, but there is always a chance of giving one a new and forever home.
Your best bet is to phone around Terrier and Maltese specific shelters to see if they have any on their books.
Morkie Breed Rescues
Here are some rescues that you might like to contact in your shelter Morkie search:
Of course, not everyone can provide the right home for a rescue dog. That's where puppies come in.
Finding a Morkie puppy
The most important thing in your puppy search is to find a reputable breeder.
One who understands the importance of health screening, and chooses their temperament carefully too.
Be sure to avoid pet shops and puppy mills, and to take your time finding the right breeder.
Morkie price
Breeders charge anywhere from $500 to over $1000 for a Morkie puppy. The price is not always an indicator of quality.
Good breeders are able to provide you with certificates proving their puppies' parents are healthy.
They also happy to arrange for you to meet both parents, even if one lives elsewhere.
And to answer and ask lots of questions too.
Morkie rescues are usually a fraction of the price of breeders, running you anywhere from $100 to $150 at most.
Many rescues will also cover the initial veterinarian fee for your Morkie dog.
Whichever route you choose to take, remember, research and patience are going to be key to finding the healthiest Morkie possible!
Raising a Morkie puppy
Caring for a toy dog like a Morkie puppy is a big responsibility.
Fortunately, we've got some free online guides to help you.
From care to training and beyond.
Your puppy will also need a fair bit of kit to keep her happy and healthy.
Morkie products and accessories
Most products designed for Yorkies will work well for their mixes.
Here are some of our top choices for Morkie puppy parents.
Still unsure whether a Morkie is right for you? Let's weigh it up!
Pros And Cons of Getting A Morkie
Deciding which pet is right for you is never easy. Let's break it down into simple pros and cons.
Cons
Not suited to homes with young children
Separation anxiety
High grooming requirements
Some potential health problems
Teacup Morkies may be more prone to more health problems
Pros
Fit in almost any home
Do not need excessive exercise
Devoted and loving companions
Intelligent and trainable using positive reinforcement
Super cute!
Comparing the Morkie with other breed and mixes
Here are some similar breeds and mixes you might like to look into:
References And Resources
Gough et al. 2018 Breed Predispositions to Disease In Dogs and Cats. Wiley Blackwell.
Downs et al. 2013. Genetic screening for PRA‐associated mutations in multiple dog breeds shows that PRA is heterogeneous within and between breeds. Veterinary Ophthalmology.
Tobias et al. 2003.Determination of Inheritance of Single Congenital Portosystemic Shunts in Yorkshire Terriers. Journal of the American Animal Hospital Association.
Linney et al. 2011.Surgical treatment of medial patellar luxation without femoral trochlear groove deepening procedures in dogs: 91 cases (1998–2009). Journal of the American Veterinary Medical Association.
Fitzpatrick et al. 2012.Evaluation of Tibial Torsion in Yorkshire Terriers with and without Medial Patellar Luxation. Veterinary Surgery.
O'Neill et al. 2013. Longevity and Mortality of Dogs Owned In England. The Veterinary Journal.
Kimmel et al. 2000. Hypomagnesemia and hypocalcemia associated with protein-losing enteropathy in Yorkshire Terriers: five cases (1992–1998). JAVMA.
Leeb. 2008. Analysis of Blood Clotting Factor Activities in Canine Legg‐Calvé‐Perthes' Disease. Journal of Veterinary Internal Medicine.
Duffy D et al. 2008. Breed differences in canine aggression. Applied Animal Behavior Science.
Christiansen et al. 2000. Hepatic microvascular dysplasia in dogs: a retrospective study of 24 cases (1987-1995). Journal of the American Animal Hospital Association.
Strain G. 2004. Deafness prevalence and pigmentation and gender associations in dog breeds at risk. The Veterinary Journal.
Tidall et al. 1994. Congenital portosystemic shunts in Maltese and Australian Cattle Dogs. Australian Veterinary Journal.
Packer et al. 2015. Impact of Facial Conformation On Canine Health. PlosOne
Turcsan et al. 2017. Owner Perceived Differences Between Mixed-Breed and Purebred Dogs.
Howell et al. 2015. Puppy Parties and Beyond: the role of early age socialization practices on adult dog behavior.
Sutter and Ostrander. 2004. Dog Star Rising: The Canine Genetic System, Nature Reviews Genetics.
Lowell Ackerman. 2011. The Genetic Connection; a Guide to Health Problems in Purebred Dogs.