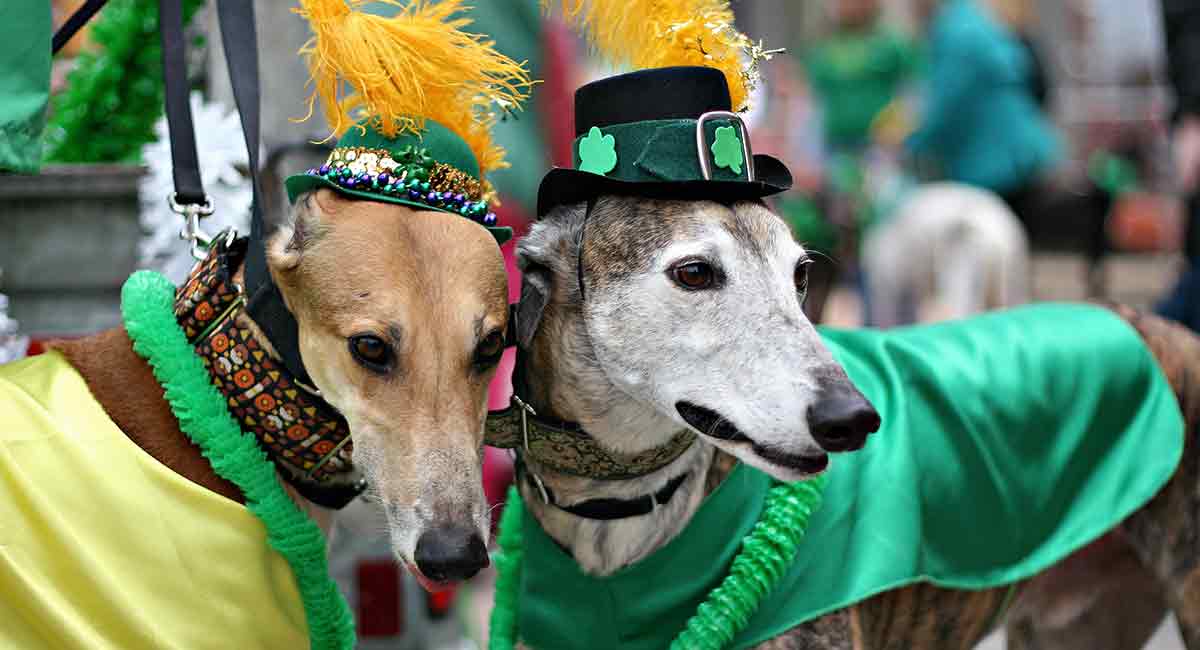 Irish dog names aren't just for Irish dog breeds! Perhaps you are on the hunt for perfect Irish dog names for your new pups because you are Irish, or because you love Irish culture or cuisine!
Whatever your reason may be for searching Irish dog names, we are glad you have dropped by and are eager to share some of our top picks for Irish dog names!
Irish Dog Names
Even if you are new to Irish history, you have likely enjoyed celebrating that universally-beloved holiday, St. Patrick's Day. And you have probably heard of the perennial search for the pot of gold at the end of the rainbow and the rumored "luck of the Irish."
Each of these traditions are rooted in actual Irish history. The "pot of gold" is a mining term referring to a miner lucky enough to emerge from the mines with a pot of actual gold. And St. Patrick's Day began as a religious holiday but today is celebrated as a love of all things Irish.
But for your dog – whether of Irish descent or not – every day is a lucky day! Every day, your pup gets your love, companionship and, of course, plenty of snacks! What's not to love?
Here are a handful of helpful naming tips as you browse through these lists of Irish dog names:
Pick a name that is short or easy to shorten since you will likely say it a lot!
Always ask before naming your pup after a loved one.
Pick a name that you won't be reluctant to shout out in front of strangers at the dog park.
Select a name that will fit your dog throughout life.
Best Irish Dog Names
These are some of the most popular Irish dog names.
Bran (a particularly popular name for Irish Wolfhounds)
Seamus ("James" in English)
Finian (a famous Broadway play about an Irish family seeking luck)
Conan (the monk, not the talk show host)
Morrigan (the Celtic goddess of War)
Sceolan (a famous warrior's dog)
Cúchulainn (named after the warrior the Hound of Culainn)
Madra (means "dog" in Gaelic)
Cú (means "hound")
Brandon (Ireland's tallest mountain peak)
Female Irish Dog Names
When choosing female Irish dog names, you have the choice between traditional and modern names. Some traditional Irish girl names are still so popular today while others have faded into the past. Here is a nice selection from both sides – including options for modern and traditional spellings!
Mary
Sarah
Ciara
Dierdre
Emer
Erin
Kerry
Caoimhe
Ella
Amelia
Emma
Emily
Sophie
Sophia
Roisin
Aoefe
Eabha
Niamh
Fiona
Caitlin
Katelyn
Chloe
Kayleigh
Bridget
Zuzanna
Layla
Lexi
Saoirse
Lily
Holly
Find even more female dog names here.
Male Irish Dog Names
When it comes to picking male Irish dog names, you may enjoy knowing the Irish really like to keep their names traditional! Many Irish boy names that were popular centuries ago are still popular today – even if the spellings have been updated in some cases.
Sean
Jack
Patrick
Kelly
Michael
John
James
Thomas
Conor
Oisin
Cian
Fionn
Harry
Noah
Ruaidri
Liam
Jake
Jamie
Ethan
Daniel
Ollie
Logan
Isaac
Danny
Hugo
Rory
Billy
Kilian
Rhys
Shane
Visit this article for even more great ideas for male dog names.
Cool Irish Dog Names
These cool Irish dog names draw inspiration from ancient Irish gods and goddesses, historical queens and kings, ancient Celtic religious leaders and more.
Ana (the Mother Goddess)
Morrigan (the Phantom Queen)
Brigid (Celtic Healing Goddess)
Grannus (Celtic Healing God)
Epona (Goddess of Livestock)
Eriu (Goddess of Ireland)
Ogmios (God of Eloquence)
Cernunnos (God of Animals)
Taranis (God of Thunder)
Camulos (God of War)
Toutatis (God of the Irish People)
Belenus (Celtic Sun God)
Lugus (God of All Arts)
Aengus (Celtic God of Vigor)
Dagda (the Good God)
Abandinus (Defender of Waters)
Queen Medb
Airmid (Celtic healer)
Bodhmall (Druid priestess)
Scathach (warrior)
Nessa (Queen of Ulster)
Creidne (female warrior)
Ugaine Mor (Hugony the Great)
Macha (warrior)
Kleena (Queen of the Banshees)
Finn McCool (Irish warrior)
Cailleach (God of Winter)
Taliesin (Chief of Bards)
Alator (God of War)
Borvo (God of Healing Springs)
You can check out more cool dog names here.
Cute Irish Dog Names
These cute Irish dog names draw from popular Irish cartoons, anime, symbols, candies and popular culture.
Lucky
Rainbow
April
Clover
Meadow
Emerald
Patty
Heather
Rose
Robin
Wolf
Bear
Amber
Goldie
Leprechaun
Claddagh
Terry McGuinness
Izzy
Peppa
Woozle
Pip
Zou the Zebra
Becca
Ellie the Ace
Kells
Swizzel
Chewits
Cleeves
Angel
Woppa
This fun article offers even more cute dog naming ideas.

Funny Irish Dog Names
These funny Irish dog names reference Irish comedy, slang and culture.
Chips (French fries)
Jumper (sweater)
Shuck (big ditch)
Whale (awesome)
Donkey (ancient)
Wrecked (exhausted)
Bumbag (fanny pack)
Kip (great pub)
Chancer (risk-taker)
Boyo (young man)
Deadly (fantastic)
Fierce (excellent)
Rugger Bugger (rough houser)
Savage (great)
Whiskey
Craic (fun)
Noodle (brain)
Hatchet (brilliant)
Spuds (potatoes)
Zonk (coin)
Divvy (silly)
Acushla (heartbeat)
Round (buying everyone a drink)
Poker (game or pocket)
Banshee (mythical fairy)
Puck (ghost)
Galore (many)
Scoop (popular drink)
Sile (woman)
Whopper (huge)
Unique Irish Dog Names
When viewed with their ancient traditional spellings, even popular and common Irish names can look pretty unique (Rory versus Ruaidri, for example)! But whether you choose to use traditional or modern spellings, these unique Irish dog names come straight from the history of Ireland past.
Ragnailt
Siban
Sile
Sabdhbh
Ellionora
Almaith
Etromma
Lassi
Concessa
Failend
Mor
Sarnat
Ronnat
Samthann
Liadan
Ragnall
Piaras
Remann
Seafraid
Lochlainn
Risdeag
Aidan
Aileran
Colman
Don Cuan
Falean
Eidigean
Domhnall
Flann
Manchan
Discover many more unique dog names here.
Tough Irish Dog Names
If you are looking for tough Irish dog names, some of the best places to sleuth out naming inspiration comes from famous Irish names in movies, sports, literature and mythology.
Christy Brown ("My Left Foot")
Guy ("Once")
Michael Collins ("Michael Collins")
Priest Vallon ("Gangs of New York")
Connor McManus ("The Boondock Saints")
Murphy McManus ("The Boondock Saints")
Frank Costello ("The Departed")
William Costigan ("The Departed")
Declan "Deco" Cuffe ("The Commitments")
Darby O'Gill ("Darby O'Gill and the Little People")
Sean Thorton ("The Quiet Man")
Neit (Irish god of war)
Niamh (queen of the Otherworld)
Cerridwen (Keeper of the Cauldron)
Herne (God of the Wild Hunt)
Rhiannon (Horse Goddess)
Maeve (Queen of Connacht)
Grace O'Malley ("The Pirate Queen")
Biddy Byrne ("Glenroe")
Michelle ("Derry Girls")
Nicola Brennan ("Fair City")
JoJo Harte ("Raw")
Debra Moone ("Moone Boy")
Mairead ("The Young Offenders")
Ness (warrior)
Liath (guardian)
Scáthach (warrior)
Fionn mac Cumhaill (leader of Irish warrior band)
Becky Lynch (wrestler)
Anne Bonny (pirate)
Visit this article for even more tough dog names.
Fun Facts About Irish Dog Names
The Irish do love their canines! According to the Irish Kennel Club, the country boasts nine different purebred Irish dog breeds: Irish Red Setter, Irish Soft Coated Wheaten Terrier, Irish Wolfhound, Kerry Beagle, Irish Terrier, Irish Glen of Imaal Setter, Irish Red and White Setter, Irish Water Spaniel, Kerry Blue.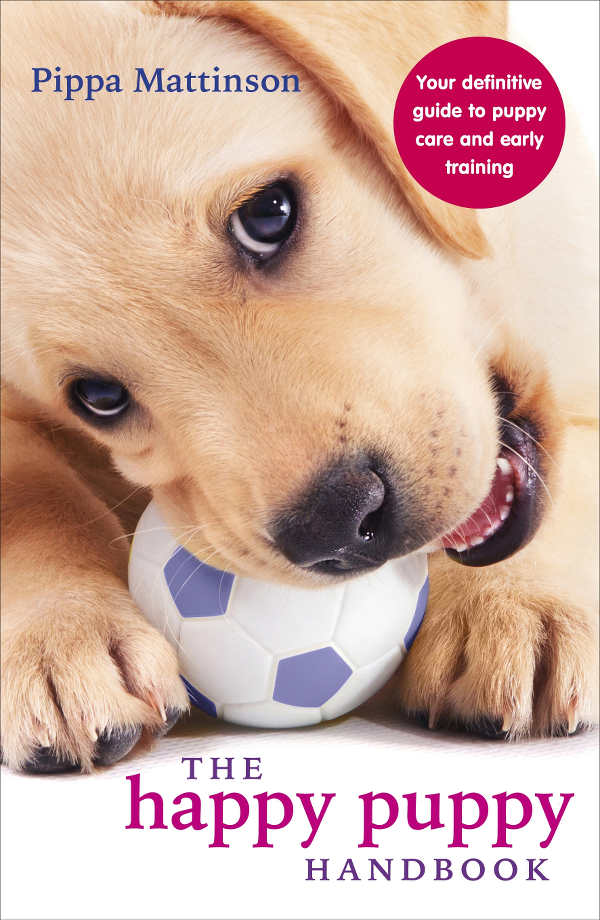 The Perfect Companion For Life With A New Puppy
Some Irish dog breeds are centuries old and quite rare today, with bloodlines stretching back into the murky waters of Irish history. Other breeds, such as the Irish Red Setter, are quite popular and well-known around the world.
A whopping 49 percent of people in Ireland now own pet dogs. In fact, the Irish love their dogs so much the country has declared that June 22 of every year is Dog Friendly Ireland Day.
Congratulations on welcoming your new puppy or rescue dog to your family! We hope you have found plenty of inspiration in the Irish dog names lists here. Please drop back by and leave a comment to share your pup's new name!
REFERENCES
Delmar, S., "Native Breeds of Ireland," The Irish Kennel Club, 2019.
Kosakowska, O., "Where does the "Luck of the Irish" come from?," Tour Ireland, 2015.
Augustyn, A., "St. Patrick's Day: Feast Day," Britannica, 2019.
Buckler, N., "Little-Known But Totally Cool Irish Baby Names," 2019.
Fitzgerald, B., "Ten best Irish Characters in Hollywood Movies," IrishCentral, 2017.
Isaac, A., "Warrior Women of Ireland," Alisa Isaac Storyteller of Irish Mythology, 2016.