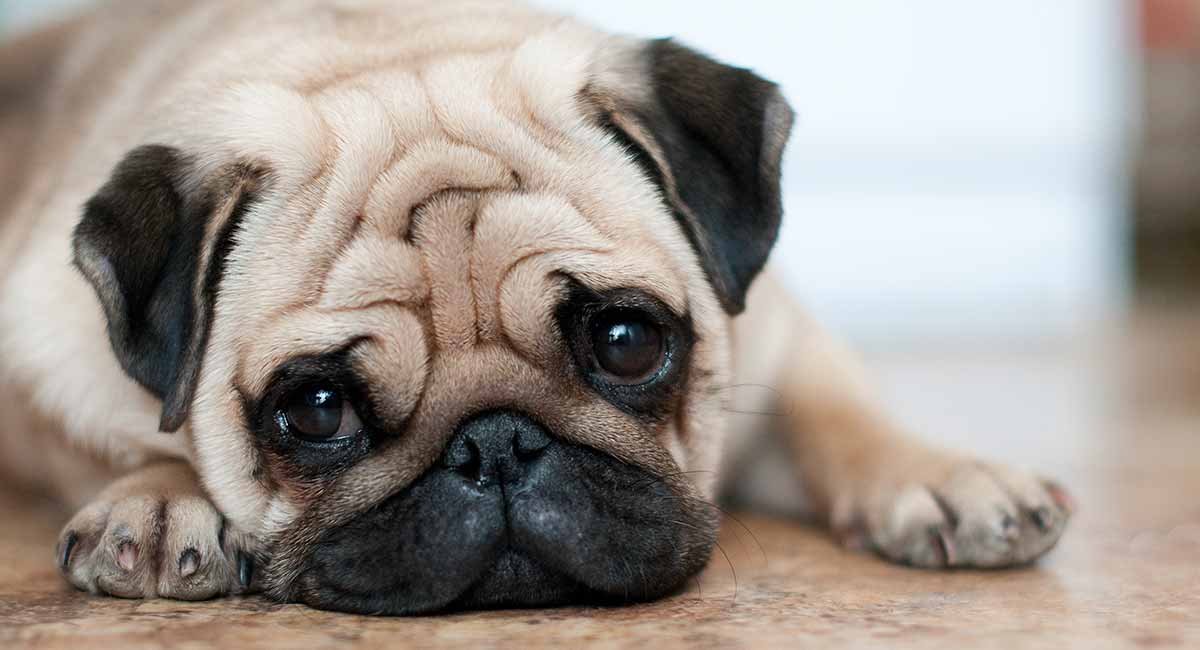 How long do Pugs live? For their size, Pugs have a fairly short lifespan. Small dogs typically outlive big dogs, often lasting well into their teens. But sadly Pugs live for an average of just 11 years. Purebred Pugs have big, bulging eyes, flat faces and rolled up tongues. But sadly these cute characteristics cause some nasty health problems. Breathing issues and overheating are two big Pug issues that can shorten their lifespan, but they aren't the full picture. Pugs are often kept overweight, and obesity comes with it's own health issues and makes the Pug's already worrying structure even more of a danger to them. Today we are going to look at why Pug life expectancy is so short, and what you can do to help your Pug puppy live longer.
Contents
Pug Life Expectancy
Potential owners looking at different dogs often have questions about a breed's life expectancy. Of course, it's impossible to predict how long an individual dog may live, but breed life expectancy can help owners decide which breed is right for them.
In this article, we'll look at how long do Pugs live. We'll discuss some common health issues regarding the Pug and how these can impact life span. We'll also talk about ways Pug owners can help their dogs live long and healthy lives.
Pug Lifespan Factors
Different dog breeds have varying life spans, ranging from under 6 years to nearly 20 years. Longevity is affected by many things. Factors include the size of the dog (large breed dogs tend to have shorter life spans than small dogs) and the overall genetic health and diversity of the breed.
How long do Pugs live? According to one study of dogs in the U.K., the median life span of Pugs is 11 years. Compared to other purebred dogs, the Pug ranks in the middle to lower middle range. Given that the Pug is a smaller dog, why isn't the lifespan longer? It's all about health.
Pug Health
Unfortunately, the physical features that make the Pug such an appealing dog can lead to chronic health problems. The big, sweet eyes and smushed-in face of the Pug are cute, but they do come with certain health risks.
The Pug's short, compact body, with its wrinkly skin and coiled tail, can also cause problems. What should potential owners know? Let's start with the head and face, and a condition called brachycephaly.
How Long Do Pugs Live With Brachycephaly?
Pugs with mild symptoms of brachycephaly can live a relatively long time. When severe though it can cause breathing problems and drastically limit their lifespan.
The word brachycephaly means that a dog has a flattened muzzle. Dogs with this facial structure can have a condition called brachycephalic obstructive airway syndrome (BOAS). Does BOAS cause premature death in Pugs? Does this issues affect how long do Pugs live?
Problems BOAS Causes
Dogs with BOAS can suffer from a variety of problems related to restricted airflow to the lungs. They include:
Shortness of breath difficulty exercising, including exercise-induced collapse
Overheating, including heatstroke
Low blood oxygen levels
Sleep apnea
Vomiting and gagging
Some of these problems, such as heatstroke and collapse, can be life-threatening and lead to death if a dog does not receive immediate veterinary care. Brachycephaly is also the cause of several eye problems commonly seen in Pugs. Because they protrude, a Pug's eyes can be vulnerable to certain injuries and diseases.
Eye Issues
Pugs can be prone to the following eye problems:
Lagophthalmos (inability to fully close the eyelid)
Tear film deficiency/dry eye
Medial canthal entropion and trichiasis (inverted eyelid and ingrown eyelashes)
Pigmentary keratitis (melanin deposits in the eye)
Ocular trauma
While these eye problems may not be life-threatening, they can lead to pain and loss of vision. They may require surgical treatment.
Other Pug Health Issues
Pugs can also be prone to health problems that affect the vertebrae and spinal column. How long do Pugs live if they have an orthopedic or neurological condition?
Some of these diseases, when they impact the spinal column and cause paralysis, can be quite serious. They can also lead to shortened life spans due to poor quality of life and the decision to euthanize.
How Long Do Pugs Live With Hemivertebrae?
The screw tail of the Pug may be cute, but it can lead to a spinal disorder known as hemivertebrae. Hemivertebrae is a malformation of the spinal bones in breeds like the Pug and Bulldog. The spinal cord becomes compressed. This can lead to limb weakness, incontinence and even paralysis. This can be fatal or require euthanasia which will sadly reduce their lifespan.
Pug Myelopathy
Pugs can also be prone to a neurological condition of the spine unique to the breed called Pug myelopathy. Like hemivertebrae, it is a compression of the spine caused by irregularities in the vertebrae. And like hemivertebrae, it affects the rear limbs of the Pug, and can lead to limb weakness and eventually paralysis.
Joint Issues
Like other dogs breeds with similar body types, Pugs can also have joint conditions. These conditions include hip dysplasia and luxating patella, as well as skin problems such as allergies and yeast infections.
Neurological Issues
Some Pugs can also be prone to certain neurological disorders of the brain. This includes epilepsy and a serious genetic condition unique to the breed called Pug dog encephalitis.
Pug dog encephalitis is inflammation of the brain caused by the immune system, and sadly it is often fatal. It can strike young Pugs and lead to death in a short period of time.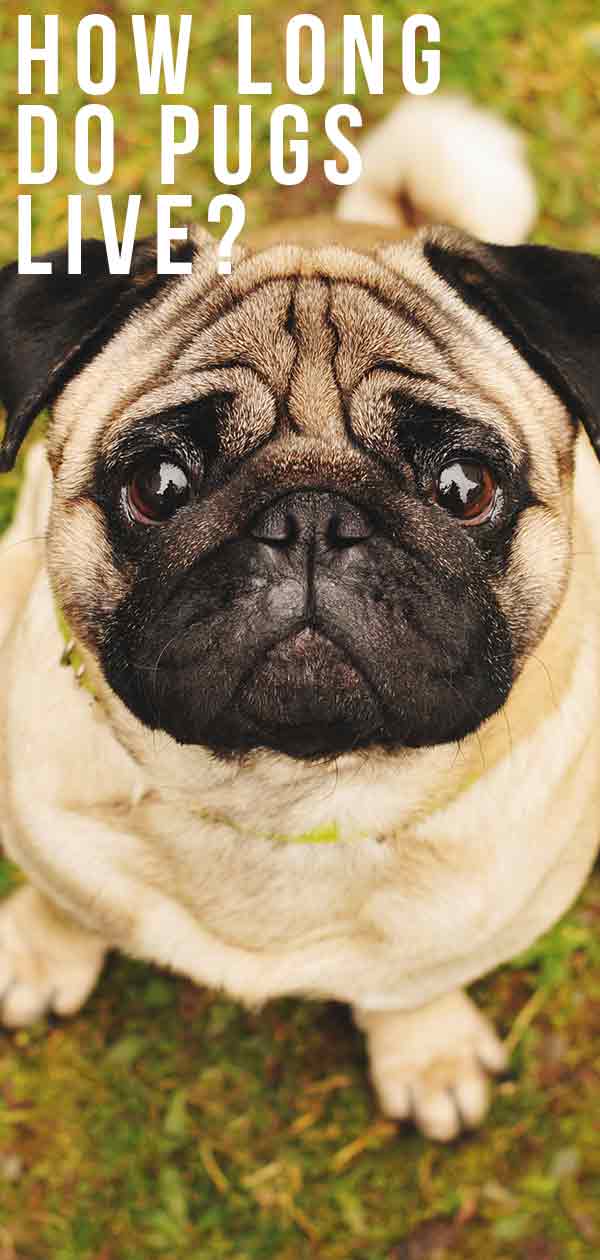 How To Increase Pug Lifespan
The question of "how long do Pugs live" depends on the individual dog and the genetic health conditions he may have inherited from its parents.
The best way to ensure that your Pug enjoys a long, happy and healthy life is to choose a responsible breeder. This person should perform health tests on all the dogs for inherited health conditions.
How Long Do Pugs Live When Responsibly Bred
Responsible breeders will not breed dogs that carry genes for serious and potentially fatal genetic diseases. Always choose a reputable breeder, and never buy a baby Pug puppy from an online ad or a retail pet store.
Even with the best breeder, it's important to keep in mind that the physical conformation of the Pug's head and body can lead to health problems. Brachycephaly and hemivertebrae are at the top of the list of conditions that cannot be prevented.
The best Pug breeders can even be those that focus on Pug mixes, like the Retro Pug, to produce a healthier and longer lived dog that might make it into their teens.
Longest Living Pugs
Potential owners who are very concerned about their future dog's longevity and quality of life should know that many of the healthiest and longest living dog breeds have more natural appearances than the Pug.
Dogs with longer muzzles and backs and with long, straight tails do not suffer from the health issues seen in Pugs, Bulldogs and similar breeds.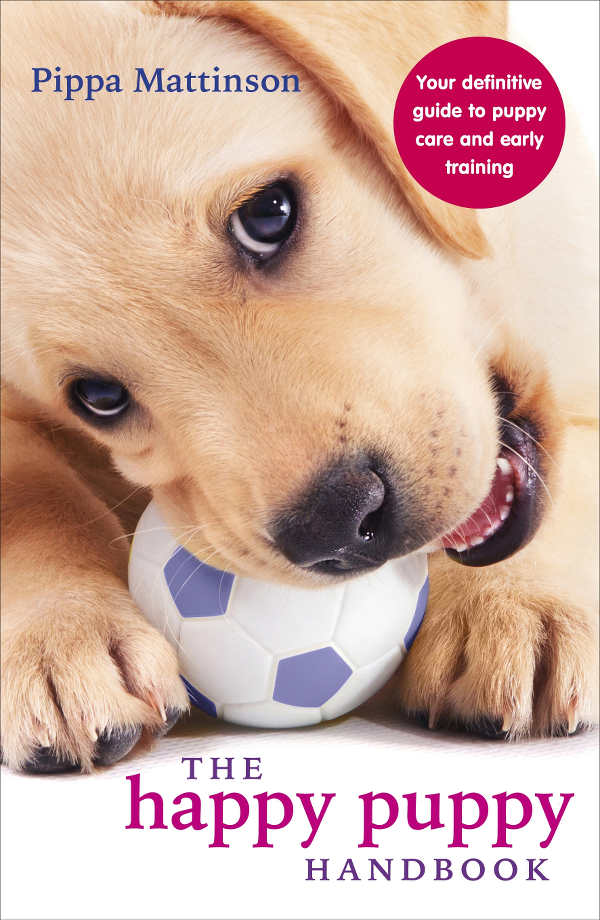 Fans of the Pug can consider a Pug mix if they are worried about the health issues of the Pug. But if you have your heart set on a Pug, how can you help your dog live longer?
Caring for Your Pug
One of the most important things you can do to keep your Pug healthy and increase its life expectancy is to make sure your dog is always at a healthy weight. Excess weight in a small dog like the Pug can worsen conditions like BOAS and spine and joint problems.
A healthy Pug should weigh less than 20 pounds. Monitor your Pug carefully during exercise sessions, especially in warm weather. Keeping your Pug adult or puppy at a healthy weight is one of the best ways to help them to live longer.
Remember Key Issues
Brachycephalic dogs can suffer from respiratory distress and overheating. Brachycephalic dogs can also be prone to dental problems, so be sure to take your Pug to the vet for regular dental appointments. Talk to your vet about proper skin and eye care for Pugs.
Remember that they can be prone to skin and eye issues so it's important to keep the skin folds clean and dry and the eyes clean and moistened.
How Long Do Pugs Live?
The longest living Pugs can be up to 15 years in age, but it's more common for them to live around 11 years. With proper breeder selection and good veterinary and at home care, your Pug can have the best chance of living a longer and happier life. Choose a Pug puppy with the longest possible muzzle to reduce their possible breathing problems.
More Pug Facts
If you love everything about Pugs, you'll love some of our other articles on them. Make sure you check them out below:
References