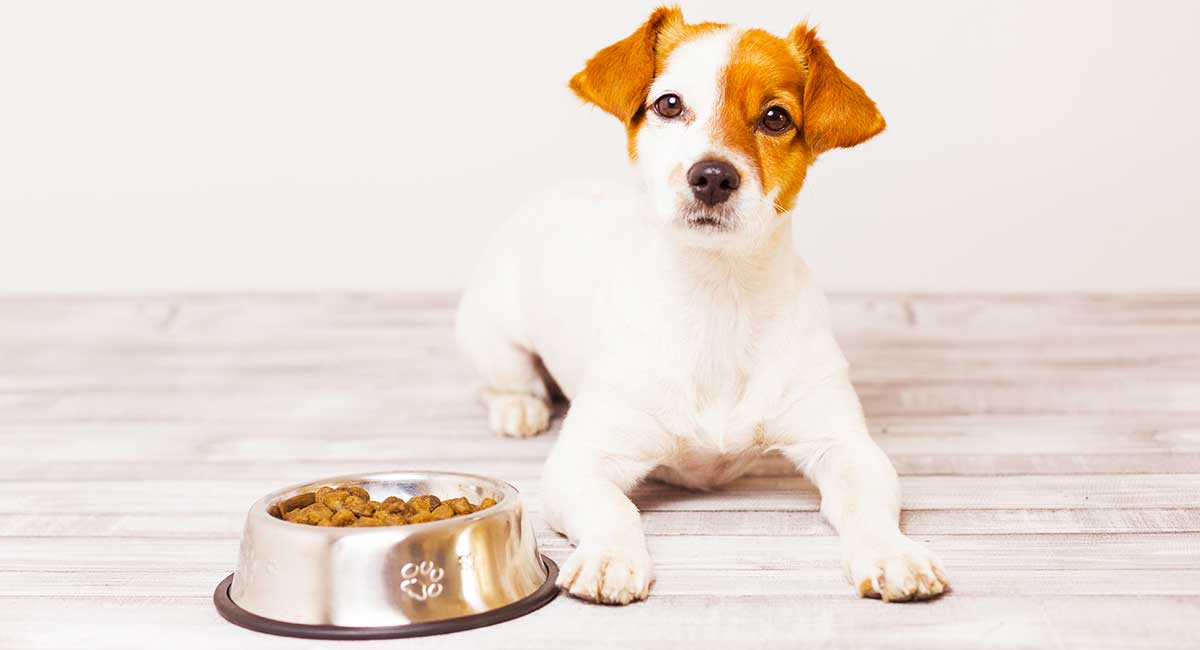 Are you here because you're wondering how do I get my dog to eat his food?
Is your dog a picky eater? While the motto of many dogs is "est first, ask questions later" some dogs can be as finicky as cats when it comes to food.
Your dog may also lose his appetite if he is experiencing health problems such as an upset stomach or dental pain.
In this article, we'll talk about why your dog might be off his food, and what you can do to entice him to eat.
Let's look at some reasons why your dog might not feel like eating.
Why Isn't My Dog Eating His Food?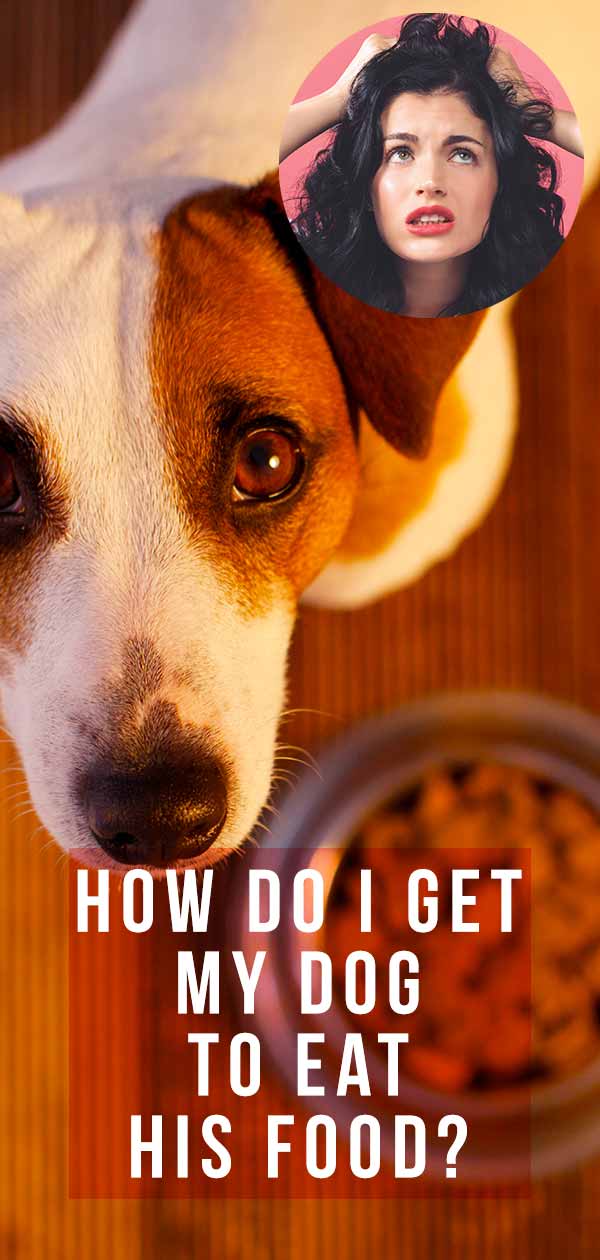 Sometimes the answer to this question is obvious. Your dog might not like the taste or smell of the food you're buying. Or the food could even be gone off.
But how can you tell?
Be sure to check the expiration date on your dog's food. It is entirely possible that the food has lost its freshness. Give it a sniff. Does it smell stale or spoiled?
Do you store your dog's dry food in a plastic container? Be sure to wash the container often.
Residue from dry food can become rancid when the container isn't washed. And don't forget to wash out your dog's food bowls daily to keep them fresh too!
How long has your dog been eating this food? Have you been feeding your dog the same type of food for years or did you just switch?
Mix in some different food to determine if your dog is bored with his old food or doesn't like the taste of the new food.
Keep in mind that lots of treats and table scraps can fill your dog up and make him less interested in eating plain old dog food.
Also, keep treats and bites of people food to a minimum so that your dog will have more of an appetite.
Was your dog born to be a picky eater? Let's take a quick look at which dogs may be a little finicky.
Which Dog Breeds Are Picky Eaters?
Some dogs do have a reputation as picky eaters, especially small and toy breed dogs.
Experts single out breeds like the Chihuahua, Maltese, and Yorkshire Terrier. However, any individual dog can be a picky eater. No matter the size or breed.
Why are little dogs more likely to be picky? Tiny mouths and teeth can make it harder for small dogs to eat food—especially kibble—than larger dogs.
So, make sure your dog's kibble is the right size.
Do you spoil your dog with treats and nibbles of what you're eating? Sometimes we create picky eaters by giving them too much access to tasty delicacies.
Try to limit the number of snacks you offer your dog so he will appreciate his regular food.
What if it's not the food or the breed of dog? There are some health-related causes of lack of appetite in dogs. Let's look at the most common.
Health Reasons for Why Dogs Don't Eat Their Food
Sometimes your dog might be too sick or in too much pain to feel like eating.
What could cause this? Here are the most common health problems that lead to a lack of appetite in dogs.
Tooth and gum disease can cause your dog significant mouth pain that makes eating uncomfortable. Be sure to take your dog to the veterinarian for regular dental checkups and cleanings.
Your dog might have an upset stomach. If your dog has lost his appetite and is also experiencing other symptoms like vomiting or diarrhea, this may be the cause.
See your vet if these symptoms persist for more than a day or two.
Besides a simple upset stomach, loss of appetite can also be a sign of a more serious health problem like cancer, infections, or liver disease.
Your dog's vet can perform tests to check for underlying health problems.
Once you've confirmed your dog is healthy and pain-free, you can begin enticing your dog to eat his food.
Let's look at some of the best ways to encourage your dog to eat both wet and dry food. Up first, wet food.
How to Get Your Dog to Eat Wet Food
If you store leftover canned food in the refrigerator, warm it up for a few seconds in the microwave before feeding it to your dog.
Heating can improve both the smell and taste of wet food.
Mix in some dry kibble if your dog prefers dry food over wet food. Your dog will consume some wet food along with the dry.
Add some enticing flavor enhancers to your dog's food. These can include:
Chicken or beef broth
Hard-boiled eggs
Pieces of cooked chicken
Shredded cheese
A fruit or vegetable your dog likes such as banana or pumpkin
A dollop of peanut butter.
How to Get Your Dog to Eat Dry Food
Maybe your dog prefers wet food to kibble. If so, there are some easy ways to encourage your dog to eat more dry food.
How to Get Your Dog to Eat Dry Food
Mix some wet food into your dog's kibble. Make sure you mix it in well so that your dog gets pieces of kibble when he goes for the wet food.
Add a different type of kibble to your dog's normal dry food.
This is a good strategy to make their food more appealing. Or to gradually transition your dog over to a new food.
Look into fun and interactive dog treat dispenser toys. They can make eating pieces of kibble more enjoyable.
These toys come in the form of balls, puzzles, and other fun shapes.
Other Ways to Get Your Dog to Eat His Food
Sometimes a little psychology can be useful when you're trying to get your dog to eat.
Changing up your dog's feeding routine can encourage a dog who's bored with his food to enjoy eating.
Exercise your dog before mealtime if you don't currently do so. Go out for a walk or have a quick play session to stimulate his appetite before a meal.
Mix up your dog's food routine in other ways to perk up his interest.
This can be as simple as changing feeding times, getting new bowls, or changing the feeding location.
Whatever gets your dog to think something exciting is happening!
What have you tried to get your dog to eat his food? Let us know in the comments!