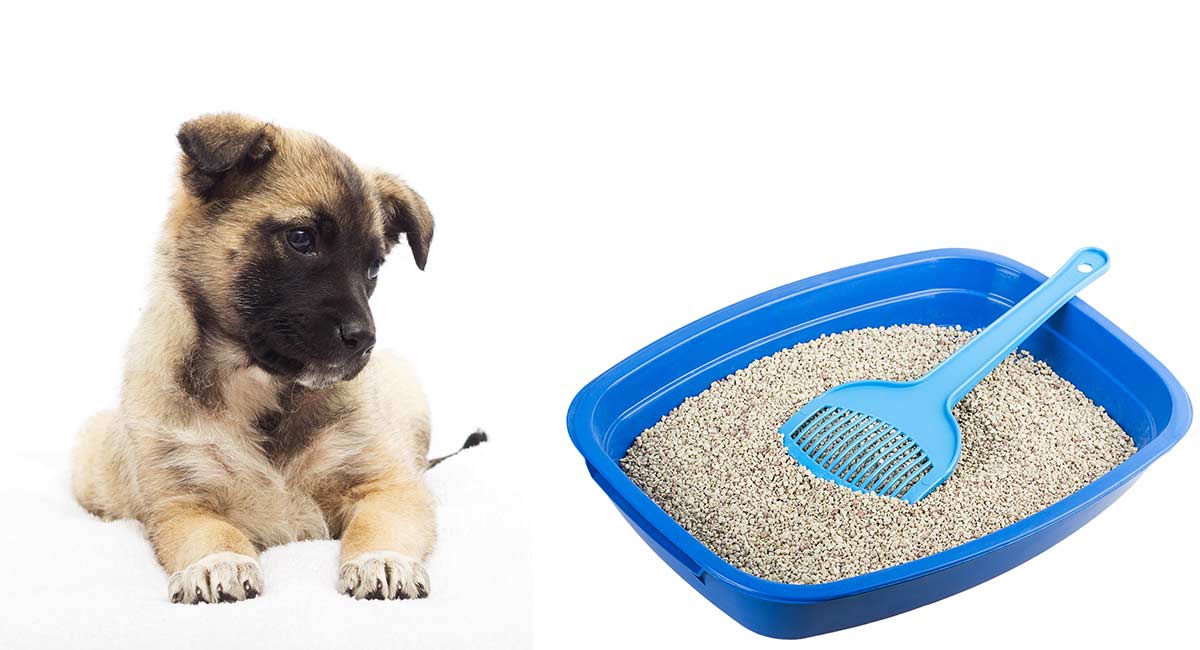 Have you ever wished you could train your pooch to use a dog litter box?
Happily, today's pet owners are all about equal opportunity in the litter box, which is resulting in renewed efforts to potty train pets as diverse as bunnies, ferrets and now… dogs.
But is training your dog to use a litter box actually possible?
Or is it just wishful thinking on your part?
Affiliate link disclosure: Links in this article marked with an * are affiliate links, and we may receive a small commission if you purchase these products. However, we selected them for inclusion independently, and all of the views expressed in this article are our own.
Why Use A Dog Litter Box?
The truth is, some dog breeds are more apt to take to dog litter box training than other breeds.
Some breeds, such as the Japanese Chin, can be quite open to litter box training.
So like many dog owners today, your might be thinking "Why NOT use a litter box?"
This can sound especially blissful when it is early morning and pouring down rain, and your dog just let you know he needs to go OUT NOW PLEASE!
Practical Reasons
But there are other practical reasons to consider training your pup to use a dog litter box.
Senior dogs may really struggle to hold it long enough to make it outside. Or elderly pups may have to fight physical pain trying to walk outside at potty time.
If you've ever lived in a high-rise apartment while trying to potty train a new puppy, you can already imagine the usefulness of indoor potty training using a dog litter box!
Some dog breeds just have trouble ever fully adapting to traditional outdoor housebreaking. Often, this is due to tiny bladder size (the Maltese breed is notorious for this) and an indoor dog litter box can be just the compromise that is needed.
Why Not Use A Dog Litter Box?
Of course, it is not all sunshine and butterflies when you decide to transition your pooch to a dog litter box.
For starters, in addition to drinking out of the toilet bowl, many dogs seem to really enjoy eating poop and often the cat litter too!
Cat poop, other dogs' poop, their own poop…
Sometimes, from the outside looking in, it can seem all forms of waste are equally delicious to your canine other half (yuck!).
Plus, dogs typically like to sniff around for a time to find just the right in-demand spot before doing their business.
If your indoor litter box situation doesn't smell like someone else has already marked there, how will you ever get your dog to go?
Overcome Obstacles
Figuring out how to overcome these types of obstacles can take patience, dedication and time – even more than simply training your dog in the methods of traditional housebreaking.
It is not uncommon for frustrated dog owners to decide to switch tactics in the middle of housebreaking training because things don't seem to be going well, which can just make the whole process even more challenging.
But the truth is, most puppy crate training for bladder control and general potty training problems can be solved simply enough once you understand why they are occurring and how to stop them from happening.
If this describes your situation, we invite you to review this helpful article to find expert solutions to your common dog potty training problems.
Can Dogs Use Litter Boxes?
Can dogs use litter boxes?
The short answer to this question is "yes."
Dogs absolutely can use litter boxes!
But it is important to be aware that not every dog will take to it equally well, and sometimes you really can't know if your dog is a candidate until you just go ahead and give it a try.
Best Dog Litter Box Options
Choosing the right type of dog litter box – and there are several systems you can choose from – will be one key to success in litter box training your dog.
Luckily, today's options are plentiful and include faux grass, pee pads, a grated pet tray or pan, an actual dog litter box, and dog diapers (although these are more intended for use with intact females or senior dogs with continence issues).
How To Litter Train A Dog
You can begin litter box training a dog of any age.
Sometimes you may want to train your dog to use a litter box during the senior years when joint aches or continence issues make going outside problematic.
Or maybe your dog is recovering from a procedure or injury and can't easily go outside at potty time.
However, one important training key to remember is that dogs, unlike cats, do not seek out a litter box type situation instinctively.
Instead, your dog will be looking for a familiar sight or surface (such as grass) and also will be sniffing around to detect certain distinct smells.
The more closely you can match the new dog litter box to what your dog is already familiar and comfortable with, the more quickly litter box training is likely to go and the more successful you will ultimately be.
Choose The Right Size Dog Litter Box
It is important to choose the right size dog litter box so your pet will be willing to venture on (or in) to use it.
You want something that is roomy enough so your dog can browse around a bit before choosing that perfect spot.
For a toy breed, this might mean choosing a small dog litter box so your pup won't feel like she's entering a giant cavern!
For a medium sized pooch, you may want to size up to a large dog litter box for a little extra room.
And for a giant dog breed, only an extra large dog litter box will do.
Of course, if you have a really big pooch, you also want to be sure you choose a litter box product you can lift and clean without too much difficulty!
Placement Is Important, Too
You also want to select a litter box that will keep waste from reaching your floor or carpeting and causing damage and odor.
Finally, be sure when you choose a new permanent indoor litter box location that it is clear of anything else that your dog might think is part of the litter box itself (such as a nearby area rug).
Dog Litter Box Tray
The dog litter tray is a type of litter box that keeps your dog and his waste and the litter (if any) separated through a grate system.
This prevents waste and/or litter from being eaten later.
Klean Paws Indoor Dog Potty*. This highly rated and popular dog litter pan features a grate cover to keep your dog's paws dry and safely keep waste out of reach.
This litter tray uses puppy pads, but you can also use newspapers, paper towels or other absorbent materials as you prefer.
Dog owners say this enclosed system makes cleanup a breeze.
UGODOG Indoor Dog Potty Floor Protection Tray*. This indoor potty tray is uniquely designed to help your dog have a comfortable, safe, and sanitary experience pottying indoors.
The twin grate doors trap the solid waste on top for you to clean up immediately and let the liquid waste through to be absorbed beneath.
You can use pee pads or newspaper to line the tray.
Richell Paw Trax Mesh Training Tray*. This popular and highly rated training tray comes in three colors (pink, green, brown) and features an innovative clasp system to keep pee pads in place beneath a protective mesh grate.
This way your dog can't chew the pads or get to the waste after using it.
Dog Litter Box Grass
These three dog litter box grass products each have something special to offer.
If your dog is already housebroken to go outside and eliminate on the grass, your dog may prefer artificial grass when transitioning to an indoor dog litter box system.
Sonnyridge Easy Dog Potty Training Synthetic Grass Mat*. This square of synthetic grass is actually a pad designed to look like a perfect little green square of the great outdoors.
This indoor dog litter box is a three-layer system: on top is the grass, in the middle is a tray, and at the bottom is a super-absorbent tray.
The grass itself is antimicrobial to resist bacteria growth and odor.
PetSafe Pet Loo Portable Indoor/Outdoor Dog Potty*. This raised indoor/outdoor dog litter box features a top cover of synthetic grass that is bracketed in place.
The grass keeps your dog's paws dry and clean and the box beneath traps the liquid waste. You can use it indoors or outdoors and for travel.
The sliding tray makes it simple to remove the soiled pad and replace it with a fresh one.
Choose from small, medium, or large dog litter tray sizes.
The manufacturer offers recommendations for matching dog breed to litter box size.
Petmaker Puppy Potty Trainer – the Indoor Restroom for Pets*. This popular and highly rated indoor dog litter box offers a tri-layer system for trapping liquid waste and odor.
The top layer of artificial grass is antimicrobial and keeps your dog's paws dry.
Washing is simple – just hose it off with soapy water and a clean rinse.
The mat comes in small and medium sizes and you can interlock two together for a wider mat.
It can also be used outside or while traveling.
Reusable Indoor Pee Pads
Another popular type of indoor litter box is based on the same pee pads that are often used during traditional puppy housebreaking training.
These highly rated reusable indoor pee pads are economical based on the use you will get from each product.
Rocket & Rex Washable Pee Pads*. These reusable, washable dog pee pads are great for training and travel, since you can fold or roll them up and take them everywhere.
Clean pads can also be used to line a crate or to place under food and water bowls for extra protection.
The pads have a four-layer protective system to control odor and the bottom is waterproof to protect your flooring.
Brilliant Pad Self-Cleaning Automatic Indoor Dog Potty*. This pad comes on a self-rolling system that is quite similar to the automatic toilet seat cover systems for people.
A smart sensor detects when your dog steps off the pad and initiates the roll up sequence, trapping waste in a sanitary enclosed cylinder.
A single pad is equivalent to 27 disposable pads.
This system is only suitable for small dogs (25 pounds or lighter).
Simple Solution 6-Layer Training Pads*. These popular and well rated dog training pads come in two sizes (Standard, Extra Large).
You can choose from three package sizes (50 ct, 100 ct, 150 ct).
The six-layer system also includes a built-in attractant scent.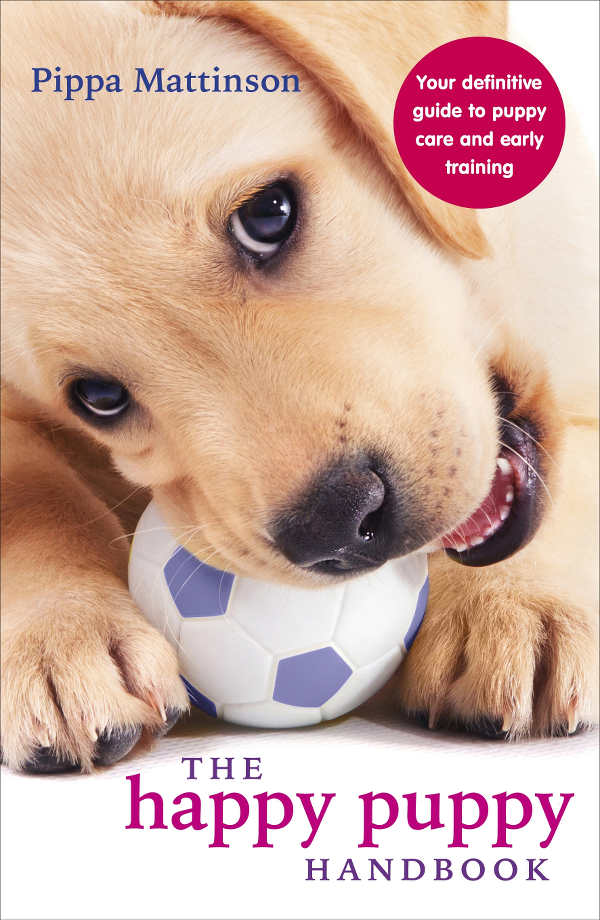 The pad turns teal when it needs to be changed.
Dog Diapers
Dog diapers can be a viable option along with an indoor litter box system if your dog experiences periods of incontinence or urgency due to medical issues or recovery from a procedure or injury.
Pet Magasin Luxury Reusable Dog Diapers*. These belly-wrap-style reusable, washable dog diapers come in extra small, small, medium, and large sizes.
Each three-pack has a blue, green, and purple diaper.
The closure is an easy Velcro system. The inner diaper traps waste away from your dog and the outer layer is waterproof to protect your furnishings.
Simple Solution Fashion Print Disposable Dog Diapers*. Simple Solution offers both female and male disposable dog diapers featuring a stretch waistband, leak-proof leg guards and a moisture-absorbent technology.
Choose from X-small, small, medium, large, and extra-large sizes.
Surgi Snuggly Washable Disposable Dog Diapers*. These unisex full-body dog diapers can be used for female and male dogs equally as well.
Choose from small, medium, large, extra-large, 2XL, and special sizes including short and long.
This diaper comes in five colors.
Dog Litter Box
Have you ever trained a dog to use a dog litter box?
Please drop us a comment to share your story!
Products included in this article were carefully and independently selected by the Happy Puppy Site team. If you decide to make a purchase from one of the links marked by an asterisk, we may earn a small commission on that sale. This is at no extra cost to you.
Sources
Mellot, N., "Advice for Potential Owners," Mishamai Japanese Chins, 2007.
Garcia, J., DVM, et al, "Simple Steps for Housebreaking Indoor Pets," Everyday Health, 2010.
Gibeault, S., MSc, CPDT, "Senior Dogs Might Benefit From Indoor Potty Training," American Kennel Club, 2017.
Buffington, T., DVM, "Housetraining: The Basics," The Ohio State University College of Veterinary Medicine, 2018.
Mathews, F., DVM, "Toilet Training Your Cat or Dog," Veterinary Center of New Zealand, 2013.