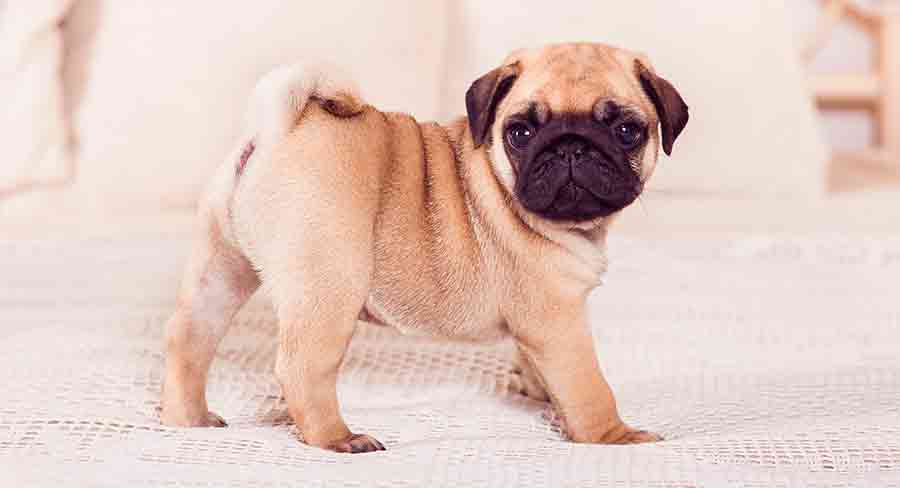 Do Pugs have tails? Yes! Although the Pug breed has a shorter-looking tail than many other dog breeds, they do have tails. Pug tails come in many different shapes. But, many Pugs are bred to have very curly tails – with breed standards idealizing a double curl tail. Some will have a very tight curl, and others might be much looser, almost without any real curl to them.
If your Pug doesn't appear to have a proper tail, they may be suffering from a serious health disorder known as screw tail, or ingrown tail. Surgery is often required to deal with this. Let's take a closer look at Pug tail health, and how to tell which tail type your dog has.
Do Pugs Have Tails?
Pugs do have tails! But, their tails are usually quite curly, which can make them look shorter and different to other dog tails. Even amongst Pugs, tail appearance will vary, but your Pug will always have a tail. Docking is not common for the Pug breed.
The only instance where it may seem like a Pug doesn't have a tail is when they are suffering from the disorder screw tail. Pugs with this issue will usually have a much less defined tail than unaffected dogs. This condition is also sometimes called ingrown tail or corkscrew tail. It's common amongst brachycephalic breeds like the Pug and English Bulldog.
Screw tail is a vertebral malformation where vertebrae are abnormally structured or fused together, creating a very tightly curled tail surrounded by deep skin folds. But, we will learn a little more about this further on in the guide.
Do All Pugs Have Curly Tails?
Curly tails are specified in the Pug's breed standards, so many breeders will breed Pugs specifically to have this trait. The AKC standard says: "The tail is curled as tightly as possible over the hip. A double curl is perfection", and the KC breed standard says: "High set, tightly curled over the hip. Double curl highly desirable".
Not all Pugs will have the idealized double curl tail. Some will have a more loosely curled tail, and some might not have much of a curl at all. Pug tails can also change shape as they age, and when they are born, Pugs won't have curly tails. So, the shape of your Pug's tail may also depend on the life stage he is at. As long as your Pug is healthy and happy, the amount of curl in his tail shouldn't matter, and likely will make no difference to you unless you are planning on showing your dog.
Why Do Pugs Have Curly Tails?
The above breed standards are the main reason that Pugs are still bred to have curly tails. Over time, this trait was seen as appealing. And, when certain traits are popular, breeders will continue producing puppies with those traits. This is why Pugs have also developed increasingly flat faces throughout their history. Earlier versions of the breed would likely be quite unrecognisable nowadays, with a longer, healthier face and a less tightly curled tail.
Since breed standards state that a double curl is best, many breeders will breed Pugs with the curliest tails to try and increase the likelihood of puppies inheriting this trait.
Which Way Should a Pug's Tail Curl?
It doesn't matter whether your Pug's tail curls to their left or their right. The breed standards state that the tail should ideally curl over the hip, but don't specify which hip. So, whether you're hoping to show your dog, or are just worried their tail isn't quite right, it won't matter which way it curls.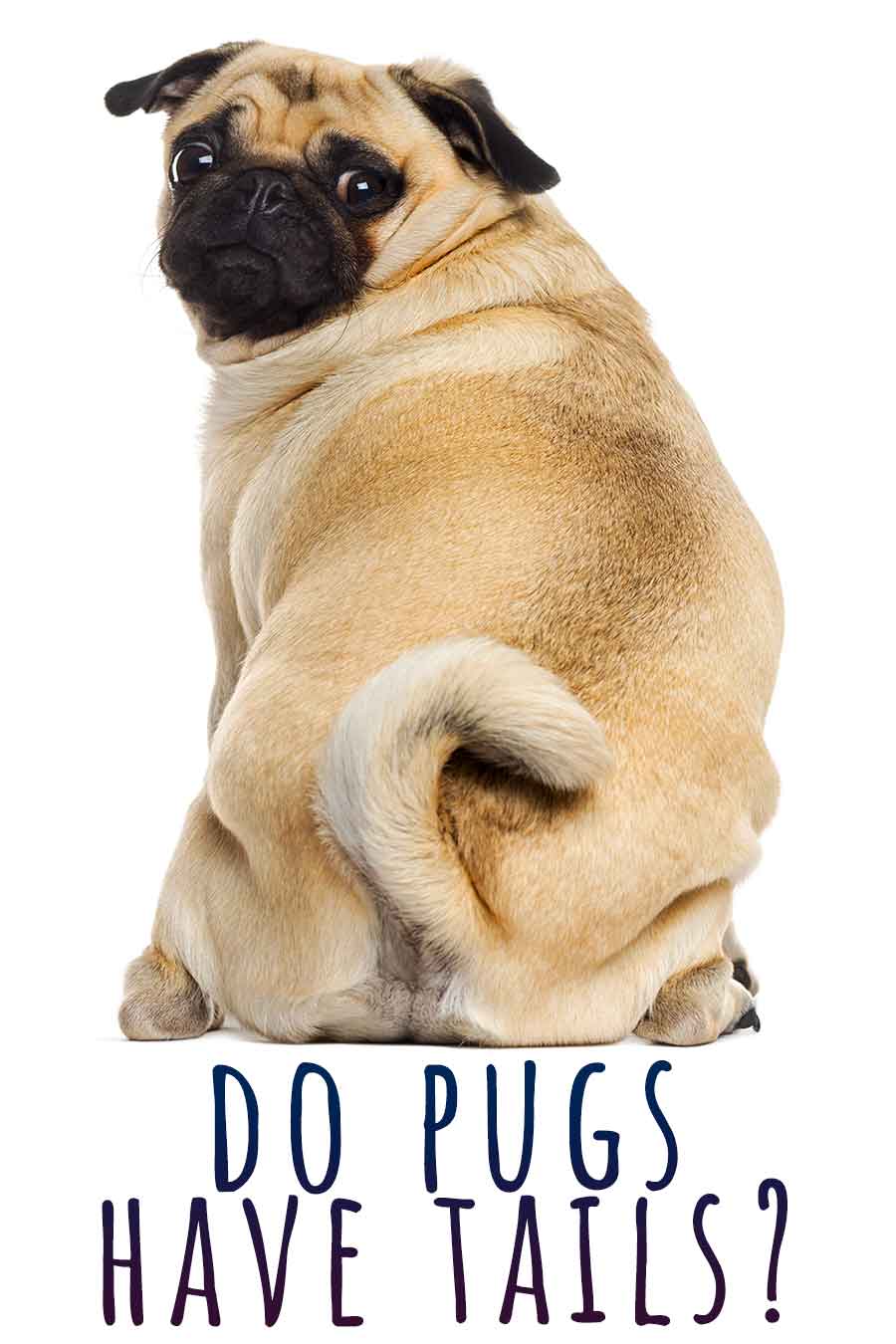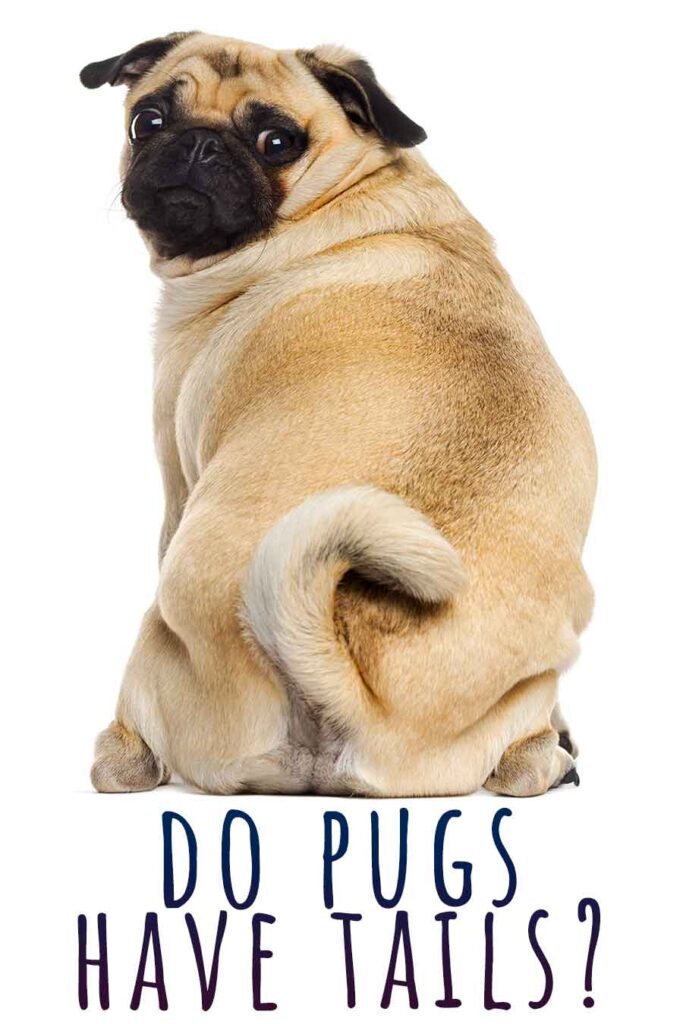 Types of Pug Tails
Although you might just think that "curly" and "not curly" are the main ways to describe Pug talis, there are actually some specific types of curl that Pug enthusiasts will look for. Here are the main descriptions that might suit your pup's tail.
Double Curl
A double curl tail is the type that most breed standards idealize. Double curl tails will have one larger curl, with a smaller curl within. Ideally, these curls will each form a full circle, curled tightly around one another. If you haven't seen a double curl tail before, imagine a tail that looks like a cinnamon roll! Only around 25% of purebred Pugs have this tail type.
Single Curl
A single curl tail is much more common than the desirable double curl. This tail type has one curl that swoops over their back in a single loop. The tightness of this curl may vary from one individual dog to another.
Weak Set Tail
A weak set tail can look similar to a single curl tail, but will be much looser. This curl will be less well-formed, and will fall over your Pug's back. Since this tail type is the least desirable, it's unlikely that a Pug with a weak set tail will become a show dog.
Do Baby Pugs Have Curly Tails?
When they are born, Pugs won't have curly tails. This applies to Pugs of all tail types, whether they will grow up to have a weak set tail or the highly coveted double curl! So, don't be alarmed if your breeder sends you pictures of a Pug puppy with a straight tail.
So, if all Pugs are born with straight tails, when do Pugs tails curl? Generally, most Pugs will start to develop a curl in their tail from around two weeks old. Although, this process can sometimes take a couple of months. Some Pugs will have a little curly tail by the time they come home with you, and for others, it may take a little longer. But, don't worry, your little pup will get there!
Do Pugs Wag Their Tails?
Even though Pug tails can look a bit different to some other dog tails, they are still used for that all important canine communication. So, like any other dog, your Pug will wag his or her tail to show when they are happy. Their tails are also a good way to see when they are feeling nervous or scared! Your dog's tail can tell you a lot of things.
Most Pug puppies will start to wag their tails at around 7 weeks. So, by the time they go home to their new owners, they will be wagging their little tails all over the place! If they still aren't wagging their tail at this age, it could be a sign that something is wrong, so it's worth a trip to the veterinarian.
Limp Pug Tails
It can mean a number of things if your Pug's tail is just hanging limp between their back legs. Pug puppies may uncurl their tail more frequently than adult Pugs. But, a limp Pug tail can also be a sign of a health issue, like inflammation, an injury, or even limber tail. Some Pugs may also let their tail hang limp if they are scared or unhappy. They may also let their tails uncurl when they are sleeping, or when they are fully relaxed around the house.
And of course, not all Pugs have overly curly tails. So, you might think your Pug has a limp tail from a health problem when actually, that's just the way their tail looks! If you're ever concerned about the health of your Pug or about their tail, it's always best to book an appointment with your vet.
Problems Associated with Corkscrew Tails
Corkscrew tails aren't a good thing, even though the name implies a tight curl, like the breed standard wants! Also known as screw tail and ingrown tail, this issue can cause recurring infections, bad smells, and lots of discomfort for your Pug. Surgical correction and medical management are the two most common ways of correcting it. But, both are expensive, and can be intense for your dog.
Corkscrew tail is common in breeds with flat faces, like the Pug. In some extreme cases, this issue can stop your Pug from moving around normally, and even going to the toilet normally. It can severely impact your Pug's quality of life.
If your Pug appears to experience regular discomfort around their tail area, if there are excessive skin folds that tend to gather dirt, or if your Pug gets recurring infections around their tail, they may be struggling with corkscrew tail. Since this is an inherited problem, you won't be able to do anything to prevent screw tail. So, make sure you're choosing reputable breeders that screen their Pugs for vertebral anomalies before breeding them.
My Pug Doesn't Like Having Their Tail Touched
If your Pug is suffering from a tail related issue, like corkscrew tail, or even a tail injury or infection, they may not like having their tail touched. In fact, it might cause them quite a lot of pain to have their tail touched. So, if your Pug is normally happy to have their tail touched, but suddenly starts reacting, take them for a check up at the vet office.
When your Pug is a puppy, you should work with them to show that it's not a bad thing if you touch their tail. Associate tail touching with rewards so it becomes a fun, positive experience. This way, you will be able to touch and examine your Pug's tail throughout their life without any issues. And, you will be able to identify problems faster.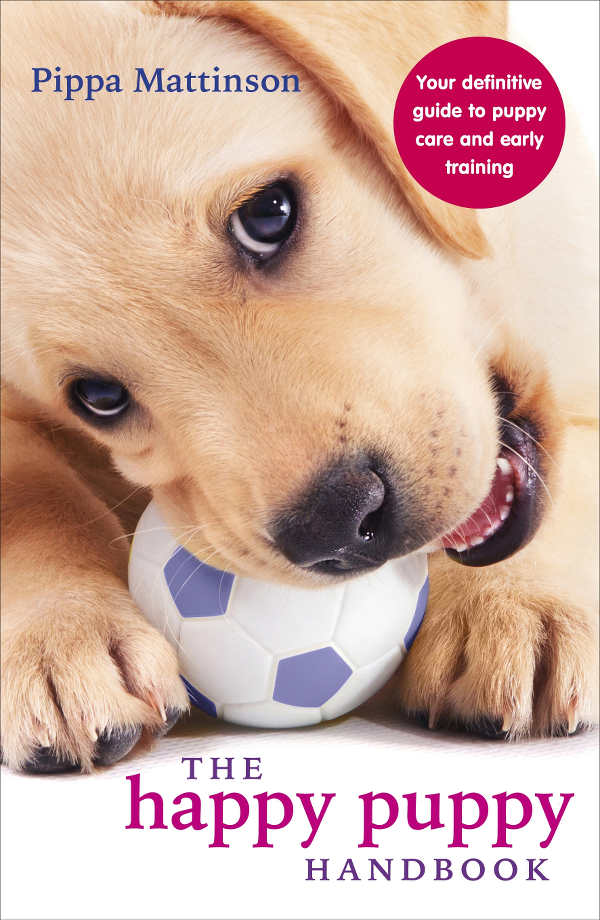 Caring for a Pug Tail
Pug tail care will be slightly different to some other dog breeds. Since Pugs have curly tails, often with some quite tight skin folds, there is a higher chance of moisture collecting and infections building. This can even lead to some painful and irritating skin problems. So, you should regularly check your Pug's tail for signs of inflammation and infection, including redness, buildup of any kind, and so on.
When you are bathing your Pug, make sure that you dry their tail gently but thoroughly. Leaving moisture around their tail can lead to infections and skin problems, like those above. And, if your Pug ever suffers from a flea infection, don't avoid checking their tail! It's common for parasites like fleas to collect in those warm skin folds.
It may seem an obvious one, but you should also never let guests or young children pull on your Pug's tail. This can be very uncomfortable for your little dog, and can cause a tail injury. Remember, your Pug's tail is attached to their spine, so injuries can be very serious.
Other Dog Breeds with Curly Tails
Pugs aren't the only dog breed with wonderful curly tails. Here are some other dogs that you might love with interesting, twisted tails:
Basenji
Akita
Samoyed
Shiba Inu
Do Pugs Have Tails? A Summary
So, like other dog breeds, Pugs have tails! But, their tails are curly, and can be quite complicated to care for. Pug tails come from generations of breeding for a certain aesthetic. And, breed standards are keeping the double curl trend well in place.
What sort of tail does your Pug have? Have you ever cared for a Pug experiencing screw tail? Let us know in the comments!
Readers Also Liked
References and Resources
Bhagya, B. (et al), 'Dermatological Diseases in Pugs with Special Reference to Canine Atopic Dermatitis', Journal of Entomology and Zoological Studies (2021)
Brocal, J. (et al), 'C7 Vertebra Homeotic Transformation in Domestic Dogs – Are Pug Dogs Breaking Mammalian Evolutionary Constraints?', Journal of Anatomy (2018)
Roses, L. (et al), 'Surgical Management of Screw-Tail in Dogs', Companion Animal (2018)
Krewall, H. & Kesnan, T. 'Pugs: The Terrible Truth', SWOSU Research and Scholarly Activity Fair (2020)
Asher, L. (et al), 'Inherited Defects in Pedigree Dogs. Part 1: Disorders Related to Breed Standards', The Veterinary Journal (2009)
Vasiadou, C. & Papazoglou, G. 'Surgical Management of Screw Tail and Tail Fold Pyoderma in Dogs', Journal of the Hellenic Veterinary Medical Society (2018)
Barnette, C. 'Corkscrew Tails', VCA Hospitals
Chatzimisios, K. (et al), 'Surgical Management of Screw Tail and Vulva Skin Folds in Dogs', Hellenic Journal of Companion Animal Medicine (2020)
American Kennel Club
The Kennel Club