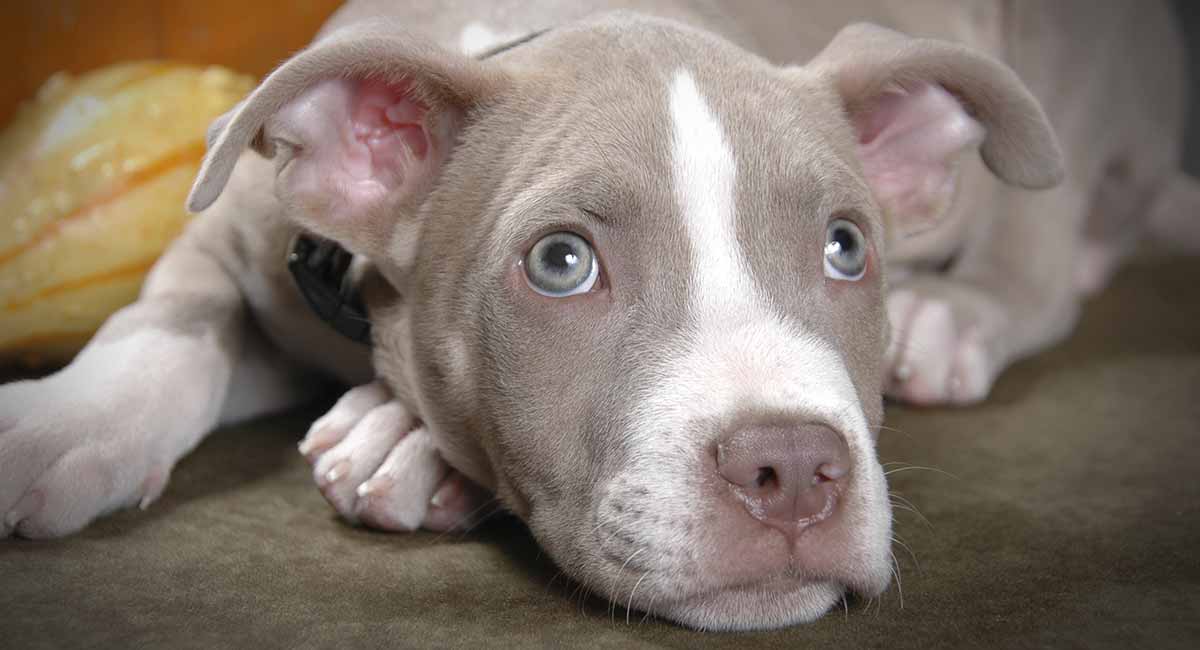 Do Pitbulls shed? Before you bring any dog into your home you'll want to know how much they shed.
Since Pitbulls have such short coats, you may be wondering if they're light shedders.
Their short coats don't look like they'd shed much, but sometimes appearances can be deceiving.
In this article we'll look at how much Pitbulls shed and why dogs lose their hair at all.
But first, let's learn more about what it means to be a Pitbull.
What is a Pitbull?
Pitbulls might just be the world's most understood dogs.
Despite a reputation for being mean, and in some cases downright dangerous, properly socialized and trained Pitbulls are known for being friendly, smart, and loyal.
There's also plenty of confusion about what a Pitbull is. That may have to do with the fact that there is no actual Pitbull breed.
More about Pitbulls:
In reality, Pitbull is a generic term that encompasses a number of different dogs who are descendants of Bulldogs and Terriers.
A Classification Conundrum
Under the Dangerous Dogs Act, Pitbulls have been banned in England and Wales since 1991.
However, this does not include Staffordshire Bull Terriers, who according to the UK government, are distinct from Pitbulls.
The Staffordshire Bull Terrier is roughly half the size of the American Pitbull Terrier. This larger dog was given their name by the United Kennel Club in 1898.
However, the American Kennel Club (AKC) renamed them the American Staffordshire Terrier in the 1930s to distance them from the breed's fighting history. If you're confused, you're not the only one.
The lack of a universally accepted definition of Pitbull has caused a lot of misconceptions about these dogs.
Distressingly, when shelter workers have to determine what breed a dog is, their decision might be incorrect, and being labeled as a Pitbull may negatively impact the dog's fate.

Do Pitbulls Shed?
Pitbulls, like all dogs, shed to some degree.
Even those dogs who are labeled as being hypoallergenic will shed a certain amount.
This 2011 study found that the level of dog allergen was no different in homes with hypoallergenic versus non-hypoallergenic dogs.
Ironically, the levels of the major dog allergen Can f 1 were found to be significantly higher in hair and coat samples in dog breeds considered hypoallergenic.
People who choose breeds like the Miniature Poodle, Spanish Water Dog, or Airedale Terrier may think their dogs don't shed because they don't see it on their clothes or furniture.
In reality those dogs are losing fur. It's just less noticeable because excess fur gets caught in their curly, corded, or wiry fur.
Why Do Dogs Shed?
So now that we know all dogs shed to some degree, why is it that they lose their fur at all?
Shedding is a natural process in which dogs get rid of their old or damaged hairs.
The amount of hair loss can vary greatly among different breeds.
Double-coated dogs are those who have a top coat and an undercoat.
These dogs typically shed more than those with a single coat.
Although some dogs shed more than others, most dogs will shed more than usual twice a year.
It may seem like this is due to a change in temperature, but it's actually the lengthening and shortening of daylight hours that causes dogs to lose excess fur.
This study found that melatonin could actually trigger hair regrowth.
In the fall, when the days start to get shorter, dogs lose their summer coat to make room for heavier winter fur.
In the spring, they shed this fur to accommodate a lighter summer coat.
However, there are some other reasons a Pitbull might be shedding excess fur that you should be aware of.
Other Reasons Dogs Shed
Unfortunately, not all shedding in dogs is a natural occurrence.
In fact, there are a number of health-related reasons why your Pitbull could be losing more hair than normal.
The skin is a large organ that requires protein and other nutrients like fatty acids, zinc, and vitamins to be healthy.
Both normal hair growth and coat condition can be compromised if your dog isn't getting a proper diet.
Food allergies, or even an abrupt change in diet could trigger hair loss in a Pitbull.
Dehydration may also lead to them losing excessive amounts of fur.
Pitbull breeds, like some other dogs, are prone to separation anxiety.
A dog who is losing excess hair may be feeling stressed or isolated from his family.
Other underlying causes of hair loss include, bacterial, fungal, or parasitic infections, inflammatory diseases and skin trauma.
If you suspect that your Pitbull is losing more hair than normal, your veterinarian can best determine if there is an underlying disorder that needs to be addressed.
How Much Do Pitbulls Shed?
Pitbulls will shed regularly throughout the year.
Sometimes, the amount of shedding will have to do with the individual dog.
Some Pitbulls will shed a lot more than others.
Since their coat is very short, hairs are not as noticeable on clothing and furniture as they would be with a long-haired breed.
However, this smooth coated dog, whose single coat is made up of short hairs of equal length, will shed quite heavily once or twice a year.
Despite not having an insulating undercoat, single-coated dogs like Pitbulls will still shed a lot more during shedding season.
Dealing with Pitbulls Shedding
During the spring and fall be prepared to give your Pitbull's coat more attention than it requires throughout the rest of the year.
Brushing more frequently will get rid of any loose fur and make it much easier to control excess hair on your clothes, furniture, and car upholstery.
Vacuums designed for picking up pet hair and vacuuming regularly will help you keep on top of extra hair accumulation.
Regular grooming two to three times a week should be sufficient to deal with excess hair during shedding season. It's a great way to spend extra time with your Pitbull and he'll love the attention.
Grooming sessions are also a good time to check your dog for any skin problems.
Unfortunately, Pitbulls are subject to a wide array of skin conditions that aren't as common in other breeds.
Pitbull Skin Problems
Pitbulls are known to have sensitive skin.
This makes them susceptible to dry skin, rashes, and hives which can lead to excessive scratching and even worse problems, like hematomas.
Hematomas occur when burst blood vessels blister under the skin.
They're commonly found on the dog's ears, but can also form on other body parts and even internally.
Skin allergies, of which atopic dermatitis is most common, causes itchy skin, open sores, and in some cases hair loss.
Canine demodicosis is caused by parasitic mites that live in the dog's hair follicles and oil glands.
Dogs who have weakened immune systems are at risk for this form of mange which can be localized or generalized.
In the generalized form it can cover the dog's entire body with bald spots and skin infections.
Their short hair and sensitive skin also makes Pitbulls prone to sunburn and skin cancer.
Insect bites, flea and tick infestations, and even some shampoos can also affect these dogs more severely than other breeds.
Pitbull Haircuts
Pitbulls do not require haircuts and their low maintenance is one of the things people love about them.
These dogs have short, sleek, stiff coats that are easy to manage.
They require only a quick once over with a horsehair mitt or hound glove once a week to remove dirt and loose hairs.
Brushing also helps to distribute natural oils throughout the coat to help keep it looking glossy.
Be sure to always brush fur in in the direction of growth.
Do Pitbulls Shed Too Much?
When you decide to bring any dog into your home you'll have to be prepared to deal with a certain amount of shedding.
As previously mentioned, although most Pitbulls shed minimally, they will lose a significant amount of excess hair during shedding season.
Regularly grooming your dog can reduce the amount of extra hair in your home.
Feeding your Pitbull a well-balanced diet that includes enough protein and essential fatty acids is one of the best ways to reduce shedding and ensure your dog's skin and coat are healthy.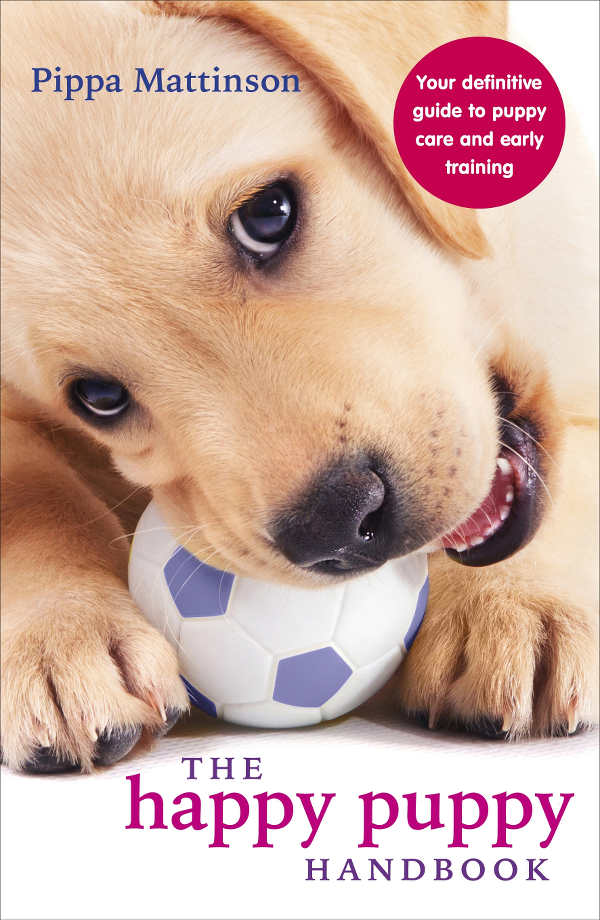 If you notice your dog is scratching a lot, has bald patches, or any skin irritation, consult your veterinarian to determine if there's an underlying problem.
There is no way around the fact that shedding can be a drawback to owning a dog. It's something you have to learn to live with.
On the other hand, the upside to dog ownership is all the love, loyalty, and companionship your dog gives you every single day!
Is your vacuum fed up with fur? Let us know in the comments!
References and Resources
Hoffman, CL, et al., "Is That Dog a Pit Bull? A Cross-Country Comparison of Perceptions of Shelter Workers Regarding Breed Identification," JOURNAL OF APPLIED ANIMAL WELFARE SCIENCE, 2014
Olson, KR, et al., "Inconsistent identification of pit bull-type dogs by shelter staff," The Veterinary Journal, 2015
Nicholas, CE, et al., "Dog Allergen Levels in Homes with Hypoallergenic Compared with Nonhypoallergenic Dogs," American Journal of Rhinology & Allergy, 2011
Lockey, RF "The myth of hypoallergenic dogs (and cats)," The Journal of Allergy and Clinical Immunology, 2012
Vredegoor, DW, et al., "Can f 1 Levels in Hair and Homes of Different Dog Breeds: Lack of Evidence to Describe Any Dog Breed as Hypoallergenic," The Journal of Allergy and Clinical Immunology, 2012
Frank, LA, et al., "Adrenal steroid hormone concentrations in dogs with hair cycle arrest (Alopecia X) before and during treatment with melatonin and mitotane," Veterinary Dermatology, 2004
Watson, TDG, "Diet and Skin Disease in Dogs and Cats," The Journal of Nutrition, 1998
King, C., et al., "Anxiety and impulsivity: Factors associated with premature graying in young dogs," Applied Animal Behavior Science, 2016
Harvey, RG, "Food allergy and dietary intolerance in dogs: A report of 25 cases," Journal of Small Animal Practice, 1993
Moriello, KA, "Hair Loss (Alopecia) in Dogs," Merck Veterinary Manual
Tostes, R. et al., "Retrospective study of canine cutaneous neoplasia," Veterinary Science, 2017
Tarpataki, N., et al., "Prevalence and features of canine atopic dermatitis in Hungary," Acta Veterinaria Hungarica, 2006
Karakurum, MC, et al.,"Evaluation of ivermectin tablets in the treatment of generalized canine demodicosis," Revue Méd. Vét., 2007
Patten, SG, et al., "Outcome and prognostic factors for dogs with a histological diagnosis of splenic hematoma following splenectomy: 35 cases (2001–2013)," Canadian Veterinary Journal, 2016