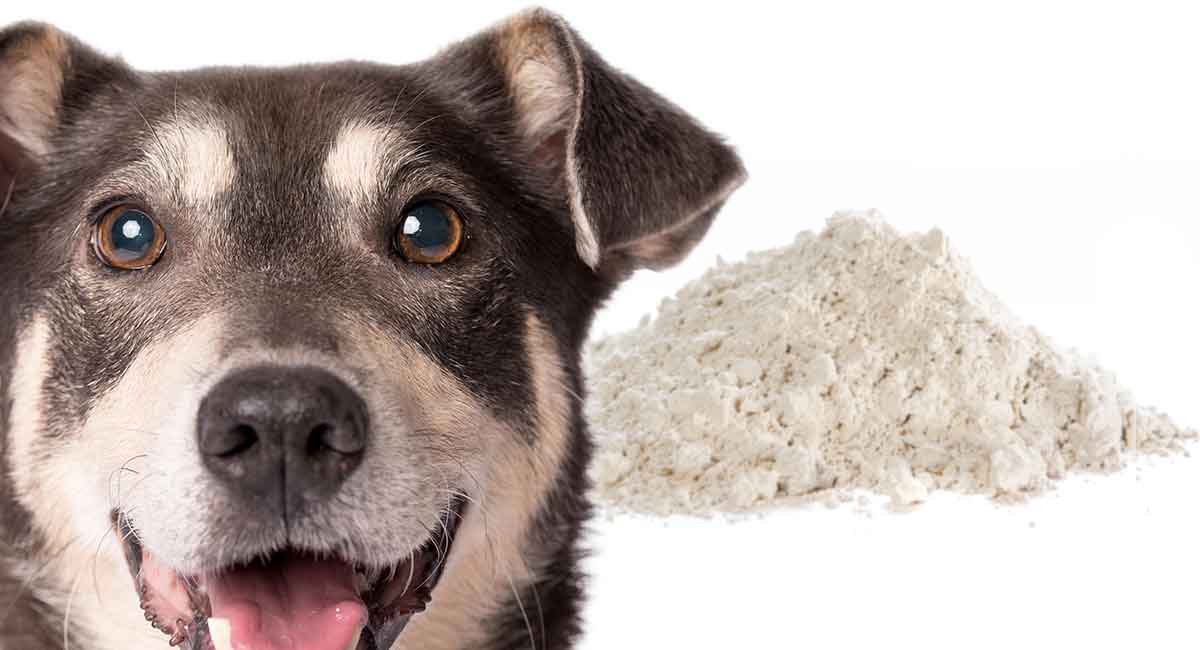 Diatomaceous earth for dogs is a chalky material made up of the cell walls of dead algae. Proponents claim it to be an effective pesticide for de-worming and as a remedy for fleas with no ill effects. However, there are much more effective deworming treatments. There is more evidence to suggest that diatomaceous earth is effective at tackling fleas.
What is Diatomaceous earth
Diatomaceous earth (also called diatomite) is a siliceous sedimentary rock. It is formed by deposits of the cell walls of dead algae.
These cell walls are made from hard silica and remain after the rest of the algae has decayed.
This chalky, dusty material has been consumed and used by humans for millennia. We know for example, that it's been used in numerous civilizations as an additive to stretch flour supplies.
Proponents of diatomaceous earth are keen to point out that it is supposedly 'harmless' to animals. However, no cure or remedy is without any side effects.
The two main Diatomaceous earth uses for dogs that are popular at the moment are as a flea remedy and as a dewormer.
Diatomaceous earth for dogs FAQs
Our readers' often ask these questions about diatomaceous earth for dogs.
Diatomaceous earth uses for dogs
You may have heard Diatomaceous earth suggested as a treatment for:
Let's take a look at how Diatomaceous earth is believed to work, and whether it really can help with each of these problems.
Diatomaceous earth for worms in dogs
Diatomaceous earth has come to the forefront of alternative pet remedies recently as a sort of miracle worm cure.
Products like 'Flea away Diatomaceous earth for dogs and cats' have sprung up all over the place.
We know that eating diatomaceous earth doesn't seem to have any ill effects, but does it have any effect at all?
Whether food grade diatomaceous earth can reliably de-worm animals is a subject of controversy in the veterinary world. Some farmers add it to food not just to deter pests, but to rid them from their livestock's insides.
However, there is very little evidence that this consistently works in any animal, and none at all that it works in dogs. Some success has been had using the material on roundworm larvae in vitro, but trials with real animals remain inconclusive.
Don't be fooled into thinking diatomaceous earth for tapeworms in dogs is a dream cure. De-worming is difficult and multi-faceted, and we just don't know whether this remedy works.
What could be dangerous is allowing the worms to persist in your dogs. It's probably best to use a tried and tested commercial dewormer. By using diatomaceous earth for deworming dogs, an unproven remedy, you could be exposing your pooch to much more danger than you want to.
Diatomaceous earth for fleas on dogs
Killing pests in the open air is where diatomaceous earth has some success. The desiccation effect is carried out uninhibited by bodily fluids or anything else that might dilute it.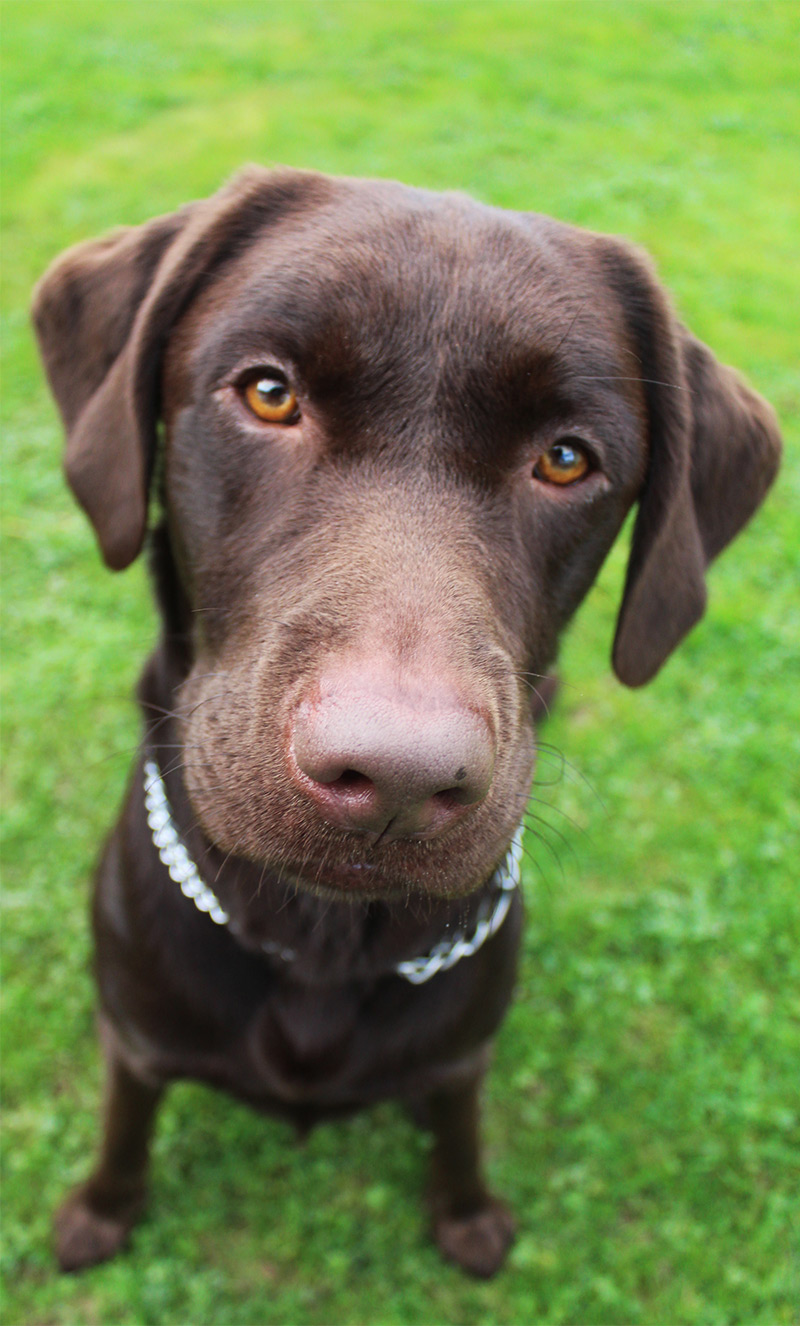 By applying diatomaceous earth to the coat of a dog, any fleas on him will come into contact with this powerful desiccant. The hyper absorbent diatomaceous earth strips the waxy coating from fleas, causing them to dry out and die.
It's important to point out that nobody has done a serious scientific study into the effectiveness of this method for dogs. It has been tried with some success with livestock however.
As we've mentioned before, due to the drying effect, your dog may experience skin irritation. I would not recommend this method for a dog that already has skin issues as dry skin can lead to all sorts of nasty secondary effects.
Using diatomaceous earth for dogs skin is not without risks, so take care to watch for symptoms of irritation. Signs like scratching and hair loss in particular areas should be a red flag.
Talk to your vet before implementing a new flea management strategy. They should let you know how to use Diatomaceous earth for fleas on dogs. They might even have an alternative that will work better.
Research into diatomaceous earth for dogs
So, does diatomaceous earth for dogs actually work?
Most of the research into diatomaceous earth isn't specific to its effects on dogs. There have been studies into its efficacy in many animals, of which dogs were included.
Studies have concluded that diatomaceous earth has a low toxicity in mammals. This means that by and large, it should be safe to use on your dog. However, there is no research that suggests that diatomaceous earth is an better treatment for worms, in dogs or in other animals than commercial dewormers.
One study into the efficacy of a variety of flea treatments listed diatomaceous earth as just another alternative in a list of flea treatments that haven't demonstrated their worth.
Interestingly, the same study suggests that flea treatment must be integrated and may require multiple products targeting different stages of the flea cycle. Basically, there doesn't seem to be a one-stop-shop for fleas and worms.
What this means is that though there may be anecdotal evidence that diatomaceous earth works, we have very little scientific research to back up that evidence in dogs.
Silicon dioxide in diatomaceous earth
Diatomaceous earth has long been used as a mechanical pesticide, as opposed to a chemical pesticide.
This means that it causes physical harm to insects rather than poisoning them. More specifically it strips their shells of the waxy outer layer, causing them to dry out and die.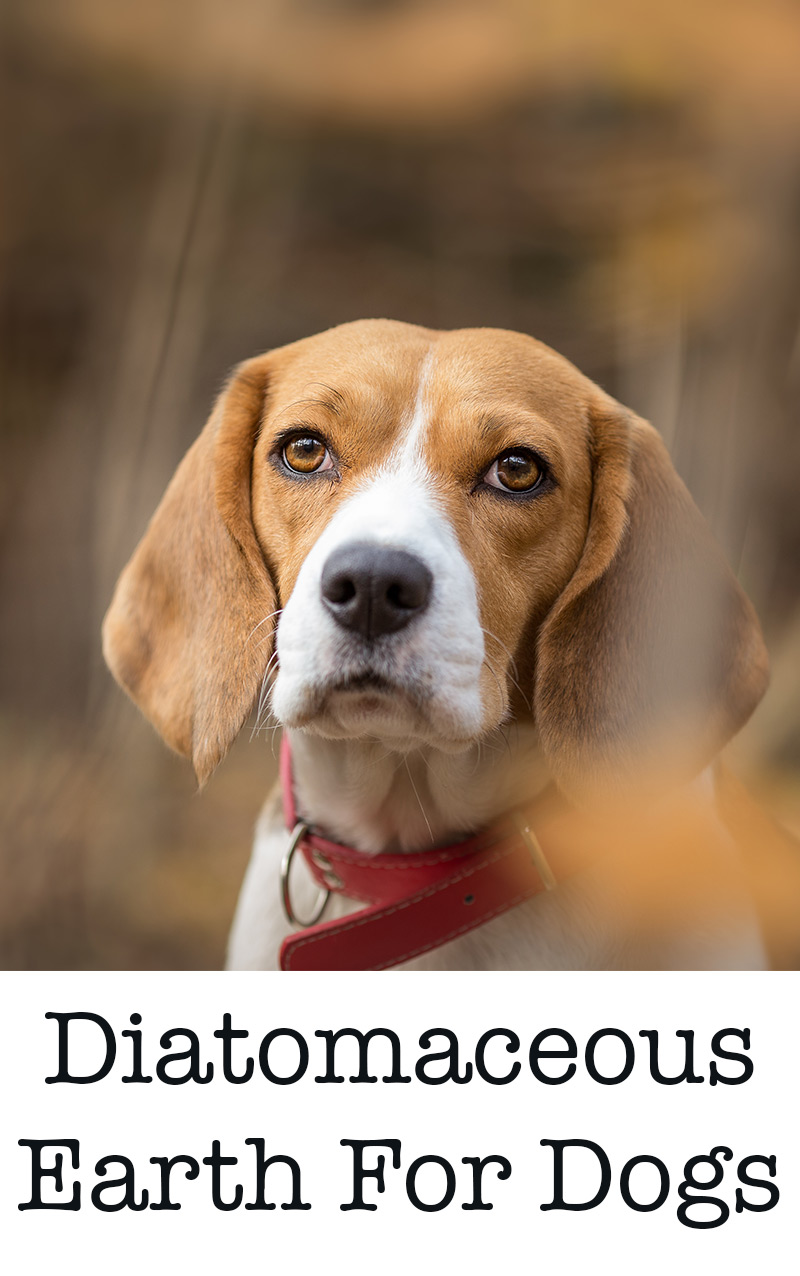 This is the main cause of its increase in interest recently, most commercial pesticides have to be very toxic in order to hit their target. This inevitably causes side effects with a range of severity.
Amorphous silicon dioxide makes up the vast majority of diatomaceous earth. This is the substance that helps to dry out and kill insects. It is quite sharp which helps in damaging the insects it comes across.
Silicon dioxide is non toxic to animals in the dosages that they come across. In fact, it may be an important part in animal bone formation.
Can I put diatomaceous earth on my dog?
The short answer is yes. You can put diatomaceous earth as a topical treatment on your dog if you're worried about fleas or worms.
Without scientific consensus about the efficacy of this substance, it is not possible to provide you with accurate and reliable doses.
It has a low toxicity and likely will not harm your dog if he comes in contact with it. Having said that, if your dog shows any signs of skin irritation as a result of being dosed with diatomaceous earth, it's best to seek the advice of a vet. There is also a risk of respiratory issues that comes with inhalation of diatomaceous earth dust.
In fact, before you apply this, and any other treatment to your dog, make sure you consult your vet first.
Is Diatomaceous earth safe for dogs
Humans have been eating relatively small amounts of diatomaceous earth for thousands of years. And, science has suggested that this is a substance with low toxicity.
That's not enough to call diatomaceous earth safe for dogs however. If we are to apply it to dogs fur as a topical insecticide, we need to be sure how safe that is.
Long term exposure to diatomaceous earth in the air can cause respiratory issues, which might be a concern for both you and your dog if you use it regularly.
If applying it to the dogs coat, I would suggest doing this somewhere well ventilated to minimize the risk to both of you.
In a feeding situation, the dust can be minimized by mixing diatomaceous earth into wet food. Here, I would suggest against simply dusting it on top of food, as your dog may be likely to inhale it.
In addition to this, due to its absorbent properties, diatomaceous earth for dogs can cause skin to dry out and become irritated. Care should be taken to watch for these symptoms.
Can dogs eat diatomaceous earth safely
The idea of feeding diatomaceous earth to dogs seems to be a fairly new one.
There's a kind of reverse animal testing that goes on in modern society. Whereby if something works for us for long enough we end up giving it to our pets. We are doing this blind though, as no serious study has looked at the impact of diatomaceous earth on dogs' health.
Fortunately it does appear likely to be safe to feed diatomaceous earth to dogs. Numerous studies with rats and other animals have been conducted with no ill effects.
The FDA considers it so safe that it puts no maximum limit on the amount that can be added to stored grain, some of which doubtless ends up in dog food.
I wouldn't go as far as to say diatomaceous earth is dog food, as it has no nutritional value whatsoever, but it doesn't seem to be dangerous.
Nonetheless, you should always talk to your vet before using any unfamiliar remedy. Every dog will react differently to any remedy so it's important to get a medical opinion.
Diatomaceous earth for dogs side effects
As mentioned, your dog may suffer respiratory side effects if he inhales diatomaceous earth. This substance should ingested rather than inhaled. So make sure to prepare it either in a well ventilated area or with appropriate protection.
It also has the ability to dry out skin, in humans and in dogs. Be wary of signs of irritated skin on your pooch.
Diatomaceous earth dosage for dogs
So if you're still interested in using this product, you might be wondering 'how much diatomaceous earth for dogs is safe?'
Diatomaceous earth for dogs will usually come with dosage instructions, but there doesn't seem to be a lot backing them up.
No serious study has been made on the feeding of diatomaceous earth to dogs. The FDA has no limit on the amount that can be added to stored grains, but this is more to do with human safety.
It's also important to make sure you use diatomaceous earth food grade for dogs. This limits potential heavy metal content that could seriously do your dog harm.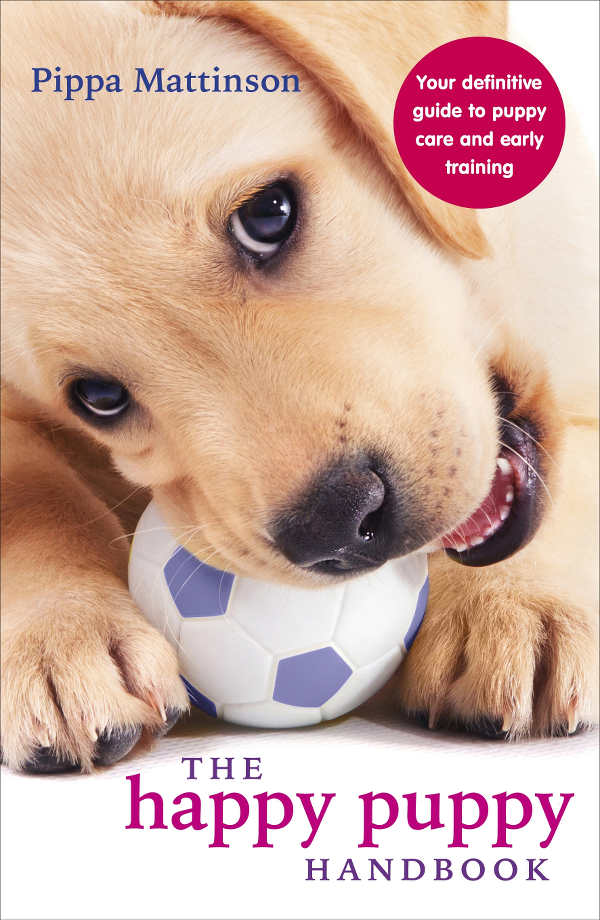 If you do want to feed your dog diatomaceous earth, talk to your vet. The dosage, as with any remedy, should differ with the size, age, and health of your pooch.
All of these affect how much he can handle.
Alternatives to Diatomaceous earth for dogs
When it comes to alternatives for diatomaceous earth, it depends on what problem you are looking for a solution to.
There are plenty of commercial treatments for both fleas and worms available on the market. Depending on your dog and the degree to which the problem persists some treatments will work better than others.
Because there are so many different factors that may contribute to a worm problem, it is absolutely essential that you consult a vet.
You can read some of our articles about flea and worm treatments for dogs and pups here:
Diatomaceous earth for dogs
When we look for evidence about Diatomaceous earth, benefits for dogs are difficult to prove.
Perhaps the biggest risk to your furry friend comes from that uncertainty. Internal parasites are a regular cause of death in dogs around the world.
It's only because of widely available deworming products that it happens relatively rarely in the developed world.
Diatomaceous earth has been a useful and abundant tool for us for thousands of years but it can't do everything.
You can on the advice of your veterinarian use diatomaceous earth for dogs fleas. But when my dog is faced with life threatening worms, I wouldn't rely on this substance as a solution.
Diatomaceous earth and your dog
Have you tried giving your dog diatomaceous earth? We'd love to hear about your experiences in the comments below.
We have extensively revised this article in 2019
References and Further Reading
Standarized testing for diatomaceous earth. P. Fields, S. Allen, Z. Korunic, A. McLaughlin, T. Stathers
Diotamaceous earth for pest control W. Quarles
The inclusion of Diatomaceous earth in the diet of grazing ruminants and it's effect on gastro intestinal parasite burdens B. Mclean
The effects of diatomaceous earth on parasite infected goats. G. Bernard, M. Worku, M. Ahmedna
Diatomaceous earth inhibited the in vitro migration of oesophagustomum dendatum larvae A. G. Beltran, R. Martin
Natural products for insect pest management E. A. Buss, S. G. Park-Brown
Parasitic diseases as causes for mortality in dogs in kenya J. M. Kagira and P. W. N. Kanyari
Flea control failure? Myths and realities, Halos et al, 2014
Diatomaceous Earth – General Fact Sheet, National Pesticide Information Center.
Biological and Biotechnological Control of Insect Pests