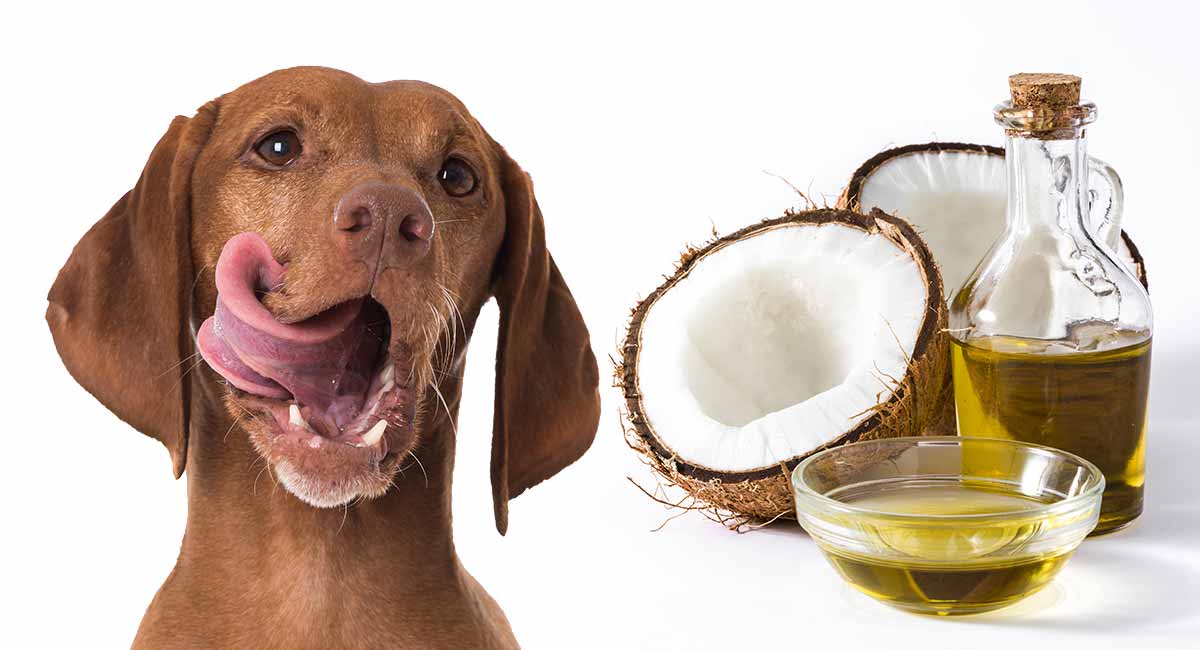 What are the real benefits of coconut oil for dogs' skin, itching and hot spots? Find out in this complete guide to coconut oil for dogs.
Coconut oil for dogs is a hot topic on the internet these days.
Some owners claim that coconut oil has healed their dogs of ailments – ranging from dermatitis to digestive disorders. Other owners and veterinarians are skeptical.
Coconut oil could help your dog with certain conditions. However, before you reach for coconut oil the next time you are at the grocery store, there are a few things you should know.
The Benefits of Coconut Oil for Dogs
Some of the claims made about coconut oil for dogs are too good to be true.
Coconut oil will not cure or prevent your dog's cancer, treat thyroid disease, help with weight loss or prevent dental disease.
However, there are some possible benefits of coconut oil for dogs. These may include:
Digestive Aid
Brain Boost
Shiny Coat
Skin Treatment
We'll explore the possible benefits as well as what you need to know about coconut oil and dogs before you decide to supplement your dog's diet with it.
Keep in mind that while coconut oil for dogs has potential benefits, a proven medical therapy is always the best option for your dog. Speak to your veterinarian about any concerns you have about your dog's health and wellness.
Coconut Oil for Dogs FAQs
Our readers' often ask these questions about coconut oil for dogs.
What is Coconut Oil for Dogs
Coconut oil has been a hot trend in both human and dog nutrition for several years.
Quite simply, coconut oil is oil extracted from mature coconuts. It is widely used in food and cosmetic products.
As with most trends, there are all kinds of claims about how coconut oil is a miracle cure. The reality is a lot more complicated.
Unfortunately, there are very few studies about the effects and possible benefits of coconut oil for dogs.
Most of the articles cited by coconut oil proponents reference studies performed in a laboratory setting, either in a petri dish or in humans.
Some of these studies look promising, but without further research from the veterinary community, owners should be cautious about putting too much faith in coconut oil.
Is Coconut Oil Good for Dogs
There is not enough research to definitively answer the question, 'is coconut oil good for dogs.'
We'll get into the details of the benefits of coconut oil for dogs in just a moment, but first, let's talk about the biggest issue surrounding coconut oil for dogs: the belief that it is a miracle cure.
Coconut oil could be good for dogs in certain circumstances, but it is not a substitute for veterinary care. It should be used as a supplement, not a cure-all.
Coconut oil contains several key chemical compounds that may be beneficial for dogs when used appropriately. Specifically, it has a high content of medium chain triglycerides (MCT) and lauric fatty acid.
MCTs have shown promise in helping with gastrointestinal (GI) diseases in humans, as they are more easily absorbed than longer chain fatty acids.
They may also help with Alzheimer's disease in humans, and preliminary testing in dogs shows that MCTs could possibly help with aged related cognitive degeneration.
Lauric fatty acid has anti-fungal and anti-bacterial properties. There is some research to support its use as a topical antimicrobial for minor skin infections and irritations.
While there has not been enough testing to say for sure that these properties could help dogs, there is some scientific research to back up some of the claims made around coconut oil benefiting microbial skin conditions.
When used topically, coconut oil could help deter antimicrobial activity, helping to prevent and fight fungal and bacterial infections.
Is Coconut Oil Safe for Dogs
Very few, if any, studies have been performed about the efficacy, safety and uses of coconut oil for dogs.
Thanks to anecdotal evidence and the incidental results of other studies, we do know that coconut oil appears to be safe for dogs in small quantities.
However, too much of any oil can pose problems. Oils are a dietary source of fat and therefore are calorie dense.
The fat content in coconut oil could put some dogs at risk of developing pancreatitis. Added calories from coconut oil can cause weight gain or throw off your dog's weight loss regimen.
If you want to feed a safe amount of coconut oil for dogs, talk to your veterinarian about an appropriate dosage.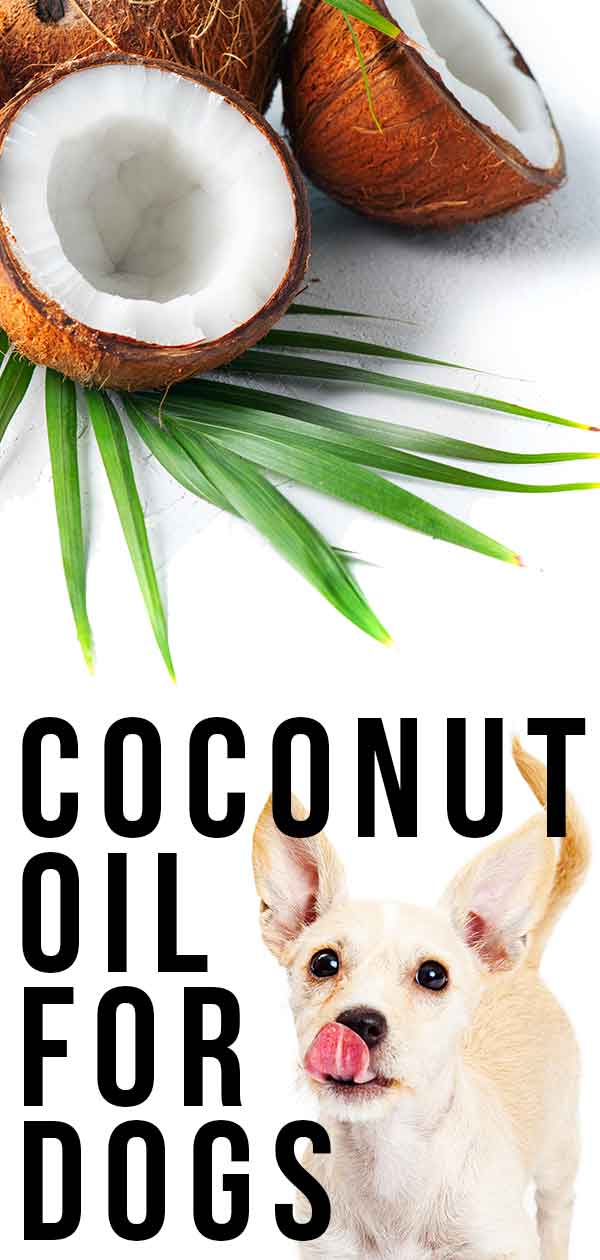 Some pet owners use coconut oil for dogs' skin. Since dogs groom themselves, you can assume that your dog will consume some of the oils if you have applied them in a place he can reach.
Can Dogs Eat Coconut Oil?
Most dogs love the taste of coconut oil.
For dogs that have trouble absorbing certain fats or have inflammatory bowel disease, coconut oil may be beneficial. Underweight or malnourished dogs may also benefit from coconut oil in their diet, as the fats are easily absorbed and highly palatable.
For the rest of the canine world, most veterinarians agree that coconut oil is not a necessary supplement.
Dogs fed a complete and balanced diet do not need additional fats and oils and the extra calories can be problematic.
However, some dog foods already incorporate coconut oil. These foods have balanced the coconut oil to reflect your dog's nutritional needs, helping to prevent dietary imbalances.
If you really want to add coconut oil to your dog's food, this is the way to go.
As with any new food you introduce into your dog's diet, be on the lookout for any potential allergic or other bad reaction. Allergies to coconut oil are not common, but they can occur.
Coconut Oil Dog Treats
Coconut oil is highly palatable to animals and that makes it an appealing treat.
When fed in moderation, treats can play an important role in training or bonding with your animal.

Treats that contain coconut oil, as long as you don't overfeed them and check that there are no harmful ingredients, can be a great way to reward your dog.
Using Coconut Oil to Treat Dry Skin in Dogs
When it comes to coconut oil and dogs, the most common use is coconut oil for dogs' skin.
There is some evidence to suggest that coconut oil may help with dry skin, atopic dermatitis and minor wound healing.
Dry skin can make your dog uncomfortable, and it can be hard for us to look at. If your dog has dry skin, dry pads or a dry, cracked nose, coconut oil may be able to help.
Veterinarians caution, however, that owners should attempt to find out the reason behind their dog's dry skin before jumping to coconut oil.
There are many causes for dry skin in dogs, and some of them are serious.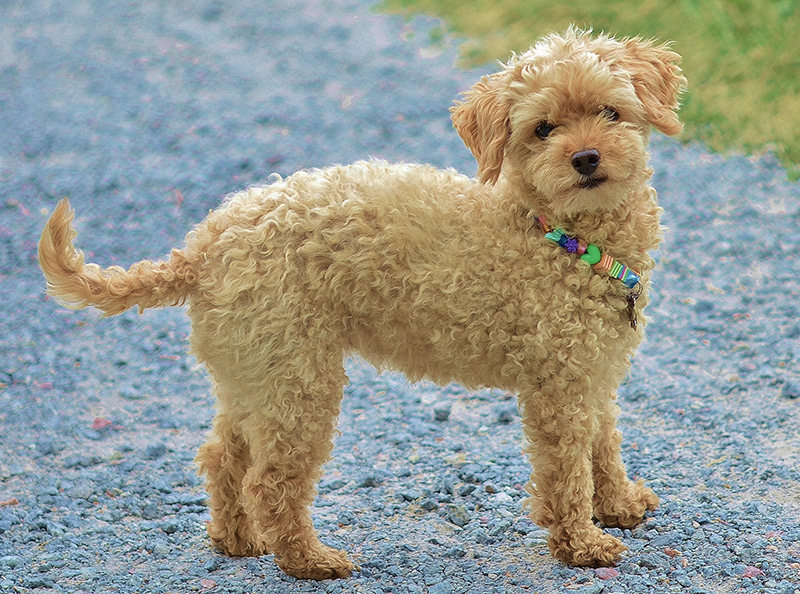 Certain metabolic conditions, like Cushing's Disease or hypothyroidism, can cause dry skin in dogs.
If untreated, atopic dermatitis, which is a chronic, inflammatory skin disease that is usually associated with allergies, can lead to secondary bacterial infections.
When discussing your dog's condition and treatment options with your vet, ask if a dietary supplement or topical application of coconut oil might help.
Some holistic veterinarians and veterinarians who practice Traditional Chinese Medicine are experimenting with coconut oil for dry skin.
There are not enough studies to determine if coconut oil is helpful when used this way, but preliminary anecdotal evidence suggests that it might be beneficial.
Applying tasty coconut oil on places your dog can easily reach will almost certainly result in your dog licking it off immediately.

You'll also need to consider those calories in her overall feeding regime.
Using Coconut Oil to Treat Hot Spots
Hot spots are incredibly irritating. They pop up seemingly overnight and can be very difficult to resolve.
To make things worse, some dogs are just prone to hot spots, and as owners, we are willing to try just about anything to keep our dogs comfortable.
While there is no scientific evidence that clearly states whether coconut oil can treat hot spots, some holistic veterinarians recommend trying a small amount of coconut oil to see if it helps.
Just be sure that you also keep up on your dog's hot spots with proven therapies to prevent them from getting worse.
Using Coconut Oil to Treat Itchy Skin
Itchy skin is as uncomfortable for dogs as it is for humans.
First, it's important to determine the cause of your dog's itchy skin to address the cause. Then you will probably want a way to ease your dog's itching until you can get rid of the irritant.
Fish oil is recommended more frequently than coconut oil for itchy skin.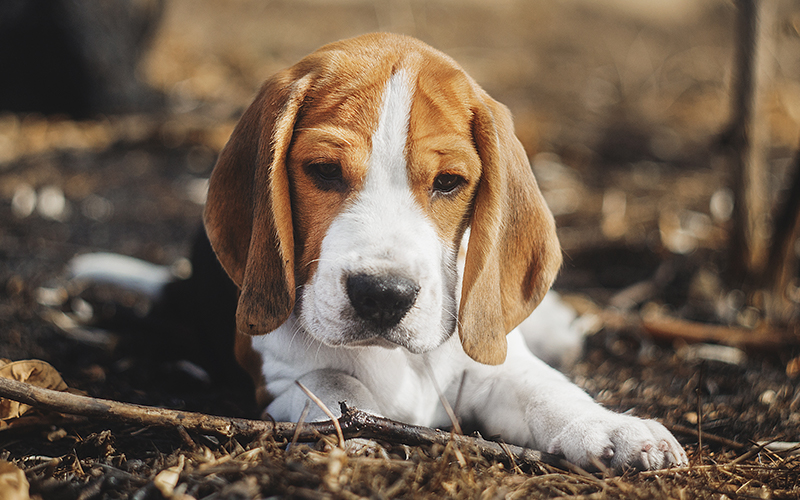 However, if you want to try coconut to see if it helps, ask your veterinarian about the dosage that is safe for your dog.
What about coconut oil for dog's fleas?
Coconut oil has not yet been proven to be an effective treatment for parasite control. Some 'natural' products contain coconut oil, but always be sure that your dog is on a preventative that works to keep them healthy and safe from harmful parasites.
Using Coconut Oil to Treat Dog Dandruff
Dandruff in dogs can have several causes.
One of them is the parasite, cheyletiellosis, commonly known as walking dandruff. This parasite is zoonotic, meaning it can pass from dogs to humans, as well as other household pets, so you want to rule that out.
There are two types of dandruff in dogs: oily and dry.
Both are caused by a disorder of the sebaceous glands, but they can also have more serious underlying causes, like allergies, systemic illnesses, parasites, environmental factors and infections.
Getting a diagnosis for your dog's dandruff is the first thing you need to do to start treating it.
Your veterinarian may prescribe an anti-dandruff shampoo and will discuss treatment options for any underlying causes. Following this protocol is your dog's best shot for battling dandruff.
No studies have shown whether coconut oil helps with dandruff.
If you want to try it, make sure you ask your vet about the appropriate dosage, because applying coconut oil on a regular basis over large portions of your dog's body could quickly lead to obesity.
Using Coconut Oil to Treat Dogs' Paws
Dry, crusty paws can take the fun out of 'shake.'
Some owners report that rubbing a little bit of coconut oil into their dogs' paw pads helps soften them and heal minor cuts.
As with many other coconut oil claims, there is no veterinary research yet that backs this up.
In small amounts, however, rubbing coconut oil on your dog's pads won't hurt him, and it may even help.
Keep in mind that your dog can reach his paws. He might lick the oil off, so do not apply too much coconut oil at once, and account for the calories in the oil when you determine how many treats your dog can have.
Using Coconut Oil to Treat Dog's Ears
Coconut oil contains anti-fungal and anti-bacterial properties. For dogs prone to ear infections, this sounds promising. After all, the most common causes of ear infections in dogs are fungal and bacterial.
That does not make it a good idea to treat a potential ear infection at home with coconut oil.
Ear infections are painful and can result in hearing loss and a temporary loss of balance.
Since coconut oil is not a proven cure or preventative, spare your dog this discomfort by following your veterinarian's advice and using conventional treatments unless otherwise advised.
Using Coconut Oil to Brush Dogs' Teeth
Humans have used a technique called 'pulling' with oils to clean their teeth for thousands of years.
Celebrity actress Gwyneth Paltrow recently brought about a resurgence in this technique, but does it work for dogs?
Experts say probably not.
Brushing your dog's teeth is an important part of keeping them healthy.
Veterinarians recommend using a toothpaste designed for dogs for two reasons.
One, it works. No studies in dogs have examined coconut oil for dental health, and the studies in humans have produced mixed results.
Two, coconut oil adds unnecessary calories to your dog's diet, and daily tooth brushing with oil can add up to an extra pound or two over time.
In other words, coconut oil for dog's teeth probably doesn't provide any benefits and could prove harmful.
Stick to standard dog toothpaste, like the ones included in this article.
Coconut Oil Dosage for Dogs
Adding coconut oil as a supplement requires careful measuring.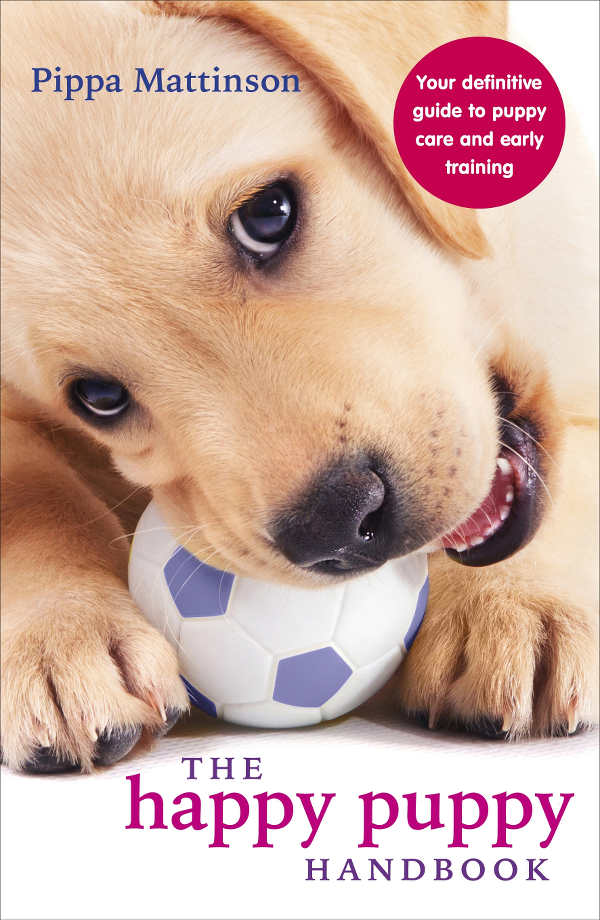 Although oils provide health benefits and are an essential part of your dog's diet. Consuming too much coconut can also cause other side effects, like greasy stools and diarrhea.
Dogs that are trying to lose weight or are prone to obesity related diseases like pancreatitis should use coconut oil very sparingly, if at all.
Every dog is different. Do not expect your dog to react the same way as a friend's dog to coconut oil and observe your dog carefully for any changes in behavior when you begin giving him coconut oil.
If you decide to supplement your dog's diet with coconut oil, it's important to start small to avoid gastrointestinal upset. Veterinarians advise no more than ¼ teaspoon daily to start. This can be increased slowly as your dog becomes accustomed to it.
The correct dose will depend on your dog's size and overall calorie requirements. Larger dogs will be able to have more than small dogs. For this reason, you should consult your veterinarian about the correct dose for your pup.
You'll have to be careful you don't overfeed your dog by making sure you account for other treats.
As a rule, veterinarians recommend that treats are no more than 10 percent of your dog's daily diet. If you feed coconut oil to your dog, measure out any other treats you are also feeding to prevent your dog from gaining weight.
Coconut Oil for Older Dogs
One of the benefits of coconut oil for dogs is specific to older dogs. Studies have shown that "long-term supplementation with MCT can have cognition-improving effects."
As mentioned previously, coconut oil is rich in MCT (medium chain triglycerides).
Coconut oil could be a good supplement for your older dog to help slow cognitive decline. Of course, your dog's veterinarian should be consulted to ensure it's the right choice for your dog.
Alternatives to Coconut Oil for Dogs
Board Certified veterinary nutritionist, Dr. Jackie Parr, points out that when it comes to skin health for dogs, coconut oil does not contain as many of the necessary polyunsaturated fatty acids (PUFAs) as other oils.
Fish oil, corn oil, flaxseed oil and even chicken fat all contain many times more PUFAs than coconut oil.
If you are concerned about your dog's skin health, Dr. Parr suggests feeding your dog a complete and balanced diet that contains all the PUFAs your dog needs, instead of trying to supplement with coconut oil.
Some veterinarians may suggest an oral fish oil supplement instead of coconut oil. Fish oil contains more PUFAs than coconut oil, which will help your dog repair her damaged skin.
Coconut Oil for Dogs
With all the information about coconut oil and dogs, you may wonder if it is a good idea.
There is no simple answer. The best health decision for your dog is up to you and your veterinarian.
Coconut oil is probably not a good idea for overweight dogs, dogs that are prone to pancreatitis or ones that are overweight or obese.
As long as you are aware of the risks, it may have some benefits that are worth considering. But the best way to ensure that your dog is getting the right care is to consult your veterinarian.
Giving Coconut Oil to Your Dog
Have you tried giving your dog coconut oil? We'd love to hear about your experiences in the comments below.
This article has been extensively revised and updated for 2019.
References and Further Reading
Eisenschenk, M. (2015) "Virgin Coconut Oil Use in Dogs." PetDermatologyClinic.com.
Dayrit, F.M. (2015) "The Properties of Lauric Acid and Their Significance in Coconut Oil." Journal of the American Oil Chemists' Society.
Intahphuak, S., Khonsung, P. & Panthong, A. (2010) "Anti-inflammatory, analgesic and antipyretic activities of virgin coconut oil." Pharmaceutical Biology.
Louis, K. 'Coconut Oil – Glorious or Gimmick?' Web DVM.
Pan, Y. et al. (2010) "Dietary supplementation with medium-chain TAG has long-lasting cognition-enhancing effects in aged dogs." British Journal of Nutrition.
Parr, J. BSCH, DVM, MSC, DACVN. (2017) "Why I'm Not Going Coco-Nuts for Coconut Oil!" drandyroark.com.
Taha, A. Y., Henderson, S. T. & Burnham, W. M. (2009) "Dietary Enrichment with Medium Chain Triglycerides (AC-1203) Elevates Polyunsaturated Fatty Acids in the Parietal Cortex of Aged Dogs: Implications for Treating Age-Related Cognitive Decline." Neurochemical Research.