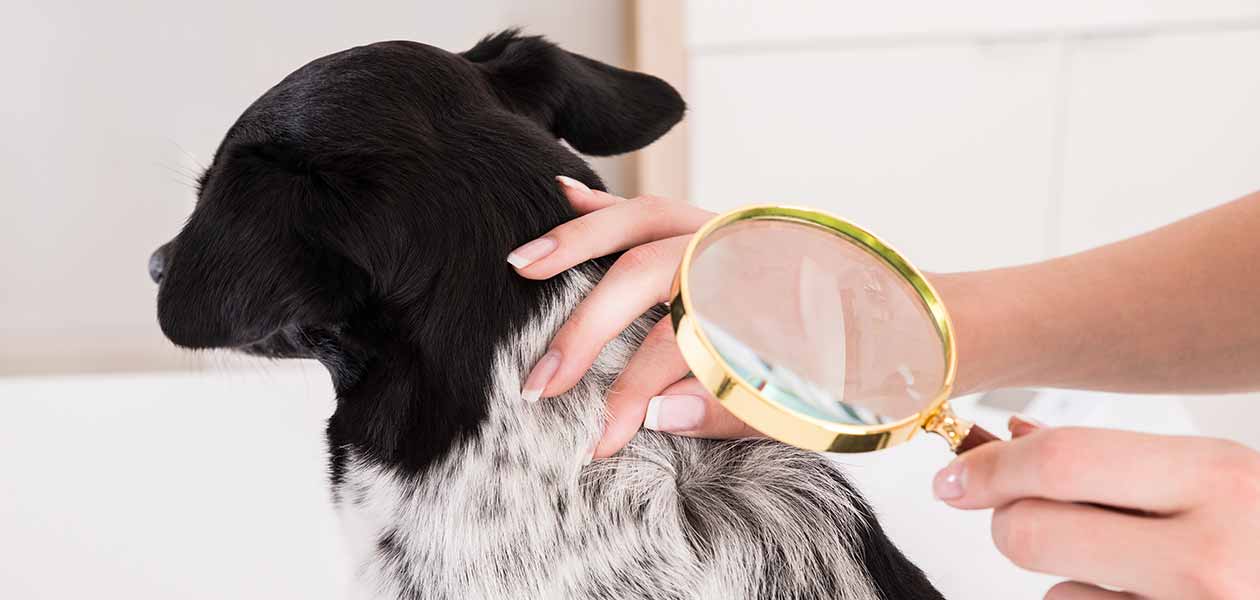 Can dogs get lice?
The short answer is yes! But, the lice that dogs suffer from are different to the type that humans get.
Signs that your dog has a lice infestation include: itching, rubbing infested areas, or even a matted coat.
The most common way to get rid of lice in dogs is with a lice treatment recommended by your vet.
Can Dogs Get Lice Contents
You can find the answers to some of your questions above. Or, just keep reading for a full answer to the question: "can dogs get lice?".
Can Dogs Get Lice?
Unfortunately, dogs can catch lice. Lice are small insects that hang off and live in your dog's fur. There are two types of lice that you will find on your dog.
The first type is chewing lice. These lice survive by eating sebaceous secretions and skin debris found on your dog.
The two types of chewing lice you can find on your dog are Trichodectes Canis and Heterodoxus spiniger.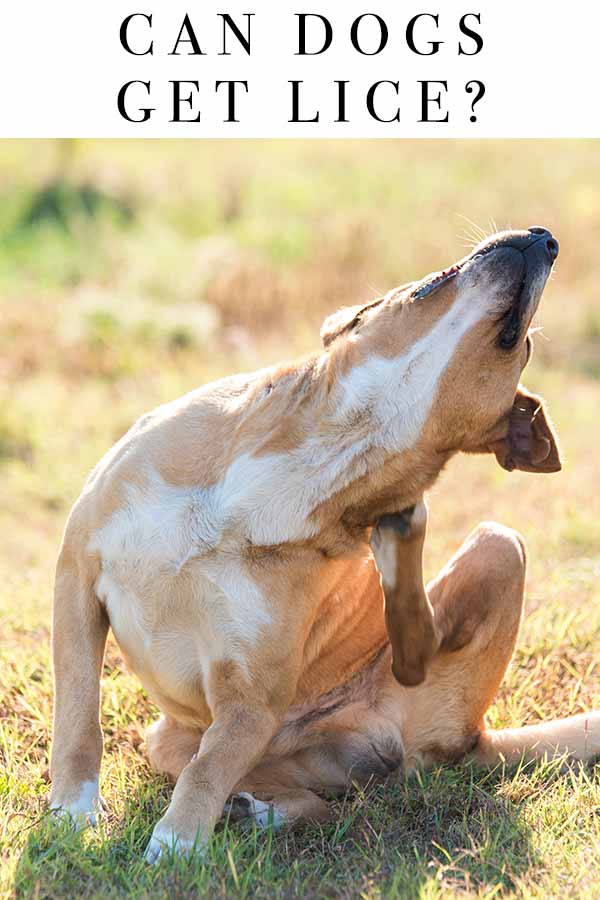 The second type is sucking lice. As the name suggests, these lice will survive by sucking your dog's blood.
The sucking lice that affect dogs are called Linognathus setosus.
Seeing Lice on your Dog
So, there are three types of lice that you might find on your dog. You can look out for some differences if you want to know which type your dog has.
Out of the two chewing lice, Trichodectes canis are more common. Heterodoxus spiniger are mostly found in tropical and subtropical regions.
Chewing lice have flat bodies, and broad flat heads. They will be quite small – only a few millimeters at most when fully grown.
Sucking lice have a more narrow head with needle-like mouths.
These lice will all be visible to the naked eye when fully grown, and can be seen by parting your dog's fur.
But, sucking mice will be more static than chewing mice, which will move around more.
Lice in Humans
Lice in humans are different to the three types of lice we've looked at above, even though they may act in the same way.
The three types of lice that can affect humans are called Pediculus humanus humanus, Pediculus humanus capitis, and Phthirus pubis.
The first type (head lice) are probably the main ones you think of when you think of human lice.
So, is there any risk of us passing head lice, or other types of lice, onto our dogs?
Can Dogs Get Lice from Humans?
One of the most common questions we see about lice in dogs is: can dogs get head lice?
As you can see, the types of lice that affect humans and the types that affect dogs are different.
Luckily, dogs can't catch lice from humans. So, if your kids ever come home from school with a bad case of head lice, you don't need to worry about your furry family members being infected.
This is because lice are host-specific. The claws of dog lice are designed to attach specifically to dog hair.
For example, dog sucking lice will only affect canid species. This includes dogs, wolves, coyotes, and more.
So, there's no need to worry about your dog catching any type of lice from humans.
Lice in Dogs
If dogs can't catch lice from humans, where do dogs get lice from?
Lice spread quickly, but they can't live for too long off the host's body. They also can't jump, fly, or hop. So how can they spread so fast if they can only crawl?
Lice can only spread through direct contact. So, if an infested dog brushes up against your dog, lice could be passed across.
And it only takes a couple of lice to start off a massive infestation.
If your dog has lice, you should avoid places where lots of dogs will gather. This includes dog parks, doggy day cares, and dog shows.
Taking an infested dog to these places can risk spreading lice to lots of other homes!
Very occasionally, lice can be transferred via infested grooming equipment, but this is more rare as lice cannot survive for long away from their host.
Signs of Dog Lice
So, how do you know when to avoid these places?
If your dog has lice, you may notice any of the following behaviors and symptoms:
Itching/scratching
Biting
Rubbing infected areas against things
Matted fur
Rough/dry coat
Hair loss
You will also be able to see adult lice in your dog's coat. But they can be easily mistaken for dandruff.
If you can see them moving around, or they stick to fur that has fallen off your dog even when you shake it, they are most likely lice!
Can You Get Lice From Dogs?
If you've noticed these symptoms and are sure that your dog has lice, you may be worried about them transferring to yourself, or other family members.
But don't worry. Just like human lice won't affect dogs, canine lice can't be transferred to humans.
However, it can be spread to any other dogs in your household, or that your dogs interact with.
And, they can be uncomfortable for your dog. So, it's important to know how to get rid of them.
How to Get Rid of Dog Lice
If your dog has a severe infection, you should clip any matted fur. Flea combs can help you remove adult lice, and to dislodge any eggs (nits).
However, it's hard to ensure you've removed all lice and nits this way. And, your dog may not sit still for long enough!
Speak to your vet to find the best topical treatment for your dog. Products can come in the form of shampoos, sprays, dust, collars, or spot-treatments.
The CAPC (Companion Animal Parasite Council) suggests that fipronil, imidacloprid, selamectin, and topical permethrin can be effective.
But, make sure to check with your vet before using any treatments, especially homemade ones.
How Long Treatment Lasts
Adult lice can only survive a few days without a host. But, eggs can take much longer to hatch.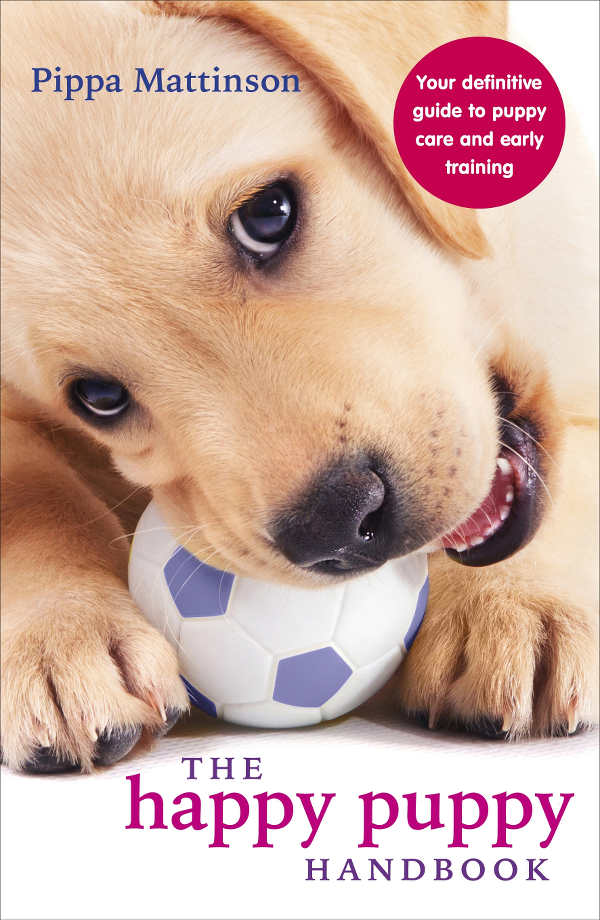 The Perfect Companion For Life With A New Puppy
So, you may need to continue to administer treatments for a couple of weeks.
Preventing Dog Lice
Most dogs won't suffer from lice in their lifetimes. It's a more common problem among strays and poorly cared-for dogs.
But, treatments like those discussed above aren't the only action you need to take if your dog has lice.
Make sure to wash any bedding, fabrics, or carpets where you dog spends a lot of time. This will prevent any lice from reattaching to your dog.
And, as mentioned above, you may need to repeat treatments to remove any lice that were unhatched when you first applied the treatment.
If you know that your dog has lice, try to avoid letting them interact and spread lice to other dogs.
You may not be able to completely prevent lice in your dog for its whole life. But just be watchful for any symptoms, and clean grooming equipment and any bedding regularly.
Can Dogs Get Lice
So, as we have seen, yes dogs can get lice! But they aren't the same type of lice that can affect us humans.
If you think that your dog has lice, speak to your vet about the best treatment, and try to avoid letting the infection spread to any other dogs.
We would love to hear about your experiences in the comments. So, if you have any other great advice for removing and preventing lice, let us know!
References and Resources